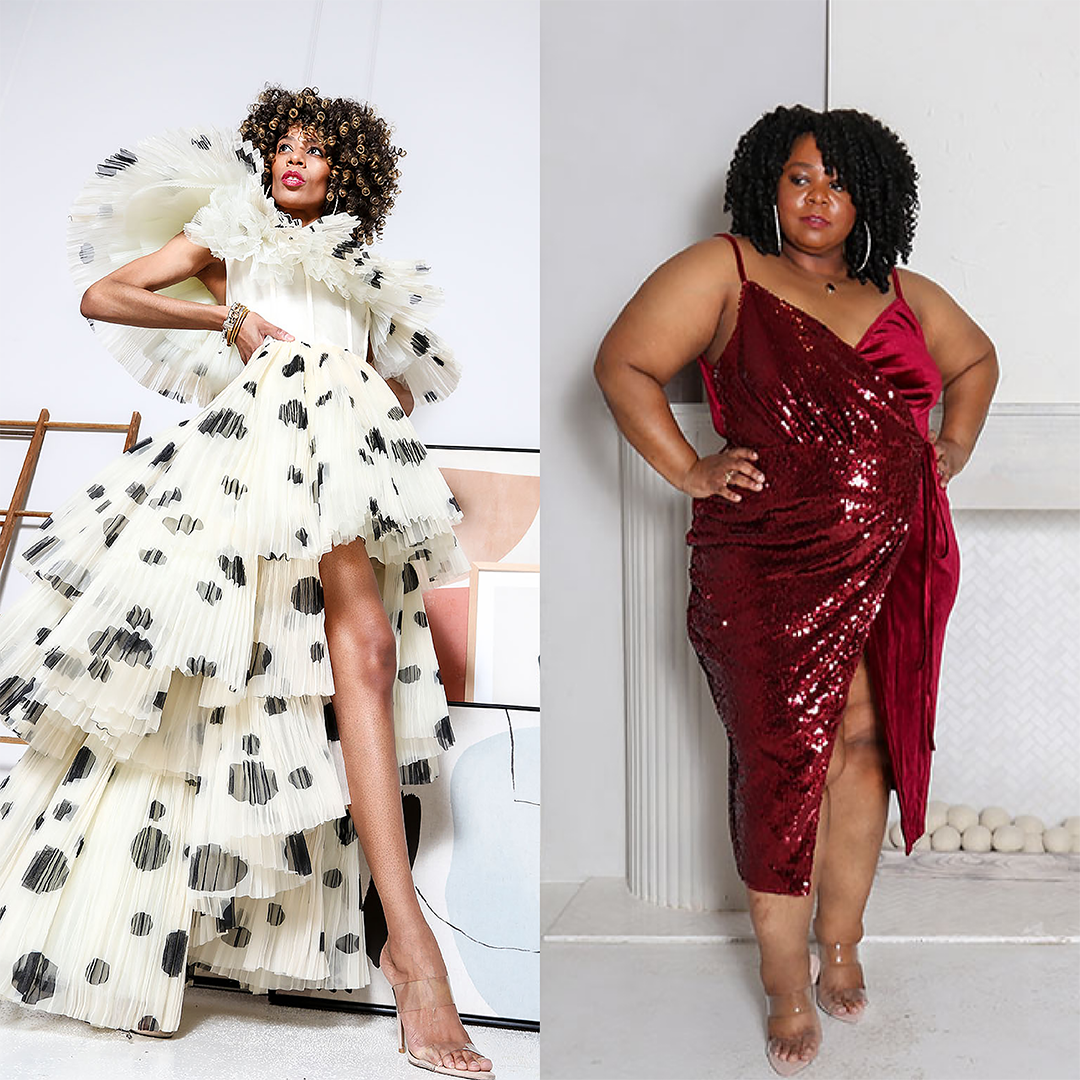 This pandemic has seen us wearing a lot of more casual pieces. But sometimes, a girl just needs GLAM! See what we like and LOVE about these beautiful dresses!
Gail – in the RED!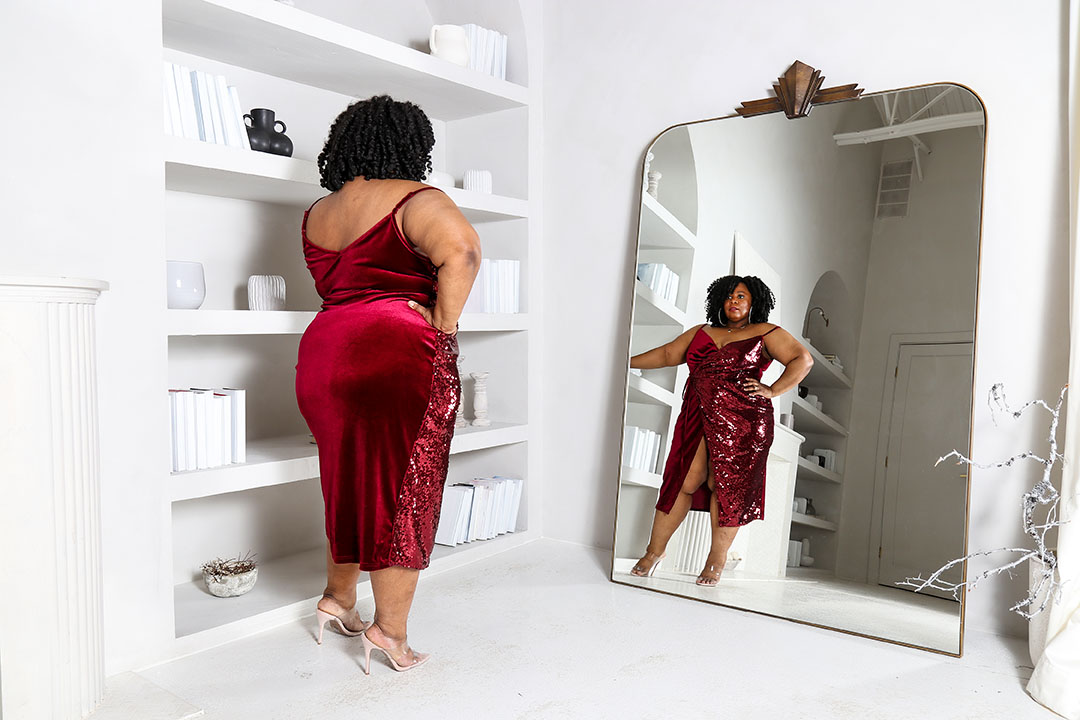 It's so much fun to just get dressed up and now that things are slowly but surely re-opening there's even more reason to put away the lounge wear (but not completely mind you) and get all GLAMMED UP!
Dress: Shein // Shoes: Zara (old) similar here // Necklace: Biko Jewelry
For my straight size glamazons: Dress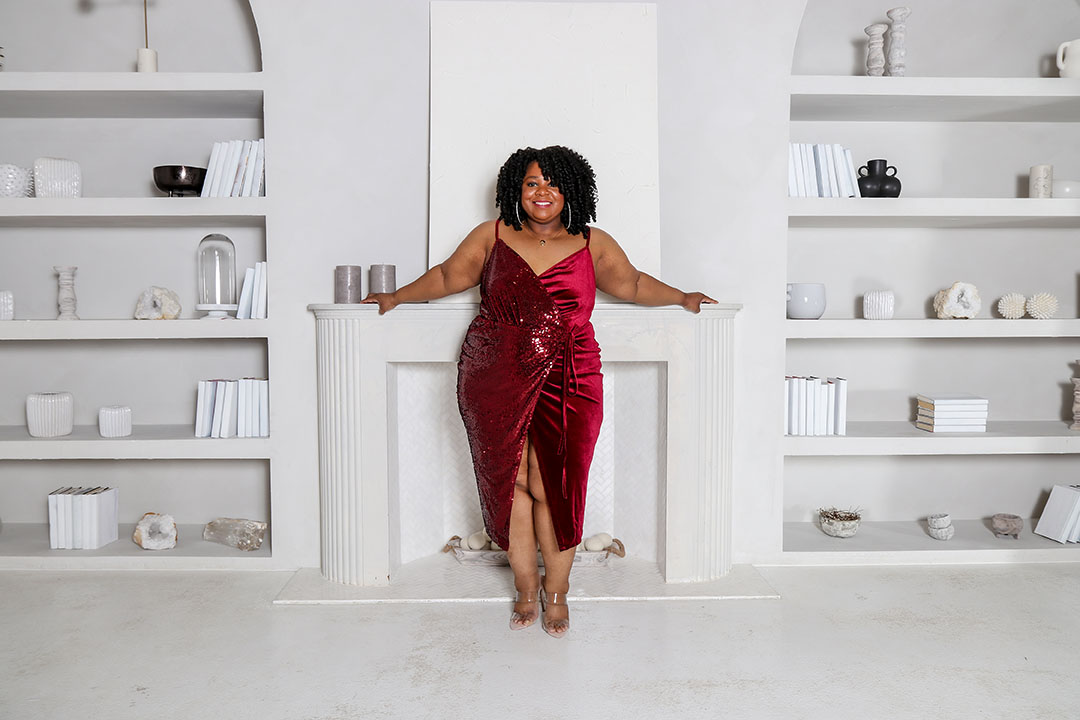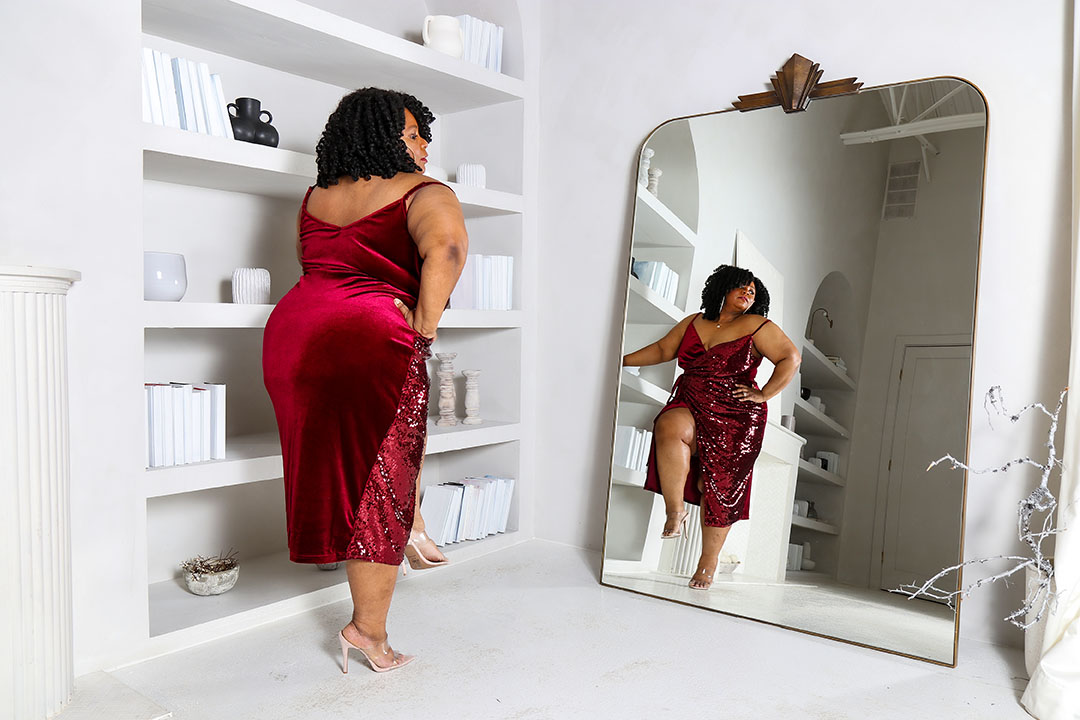 This red number is EVERYTHING! It's a wrap style in red velvet and beautiful glittery sequins. This dress will follow your curves beautifully. I also love how this dress has v-neck neckline which highlight's one decolletage in the most fabulous way.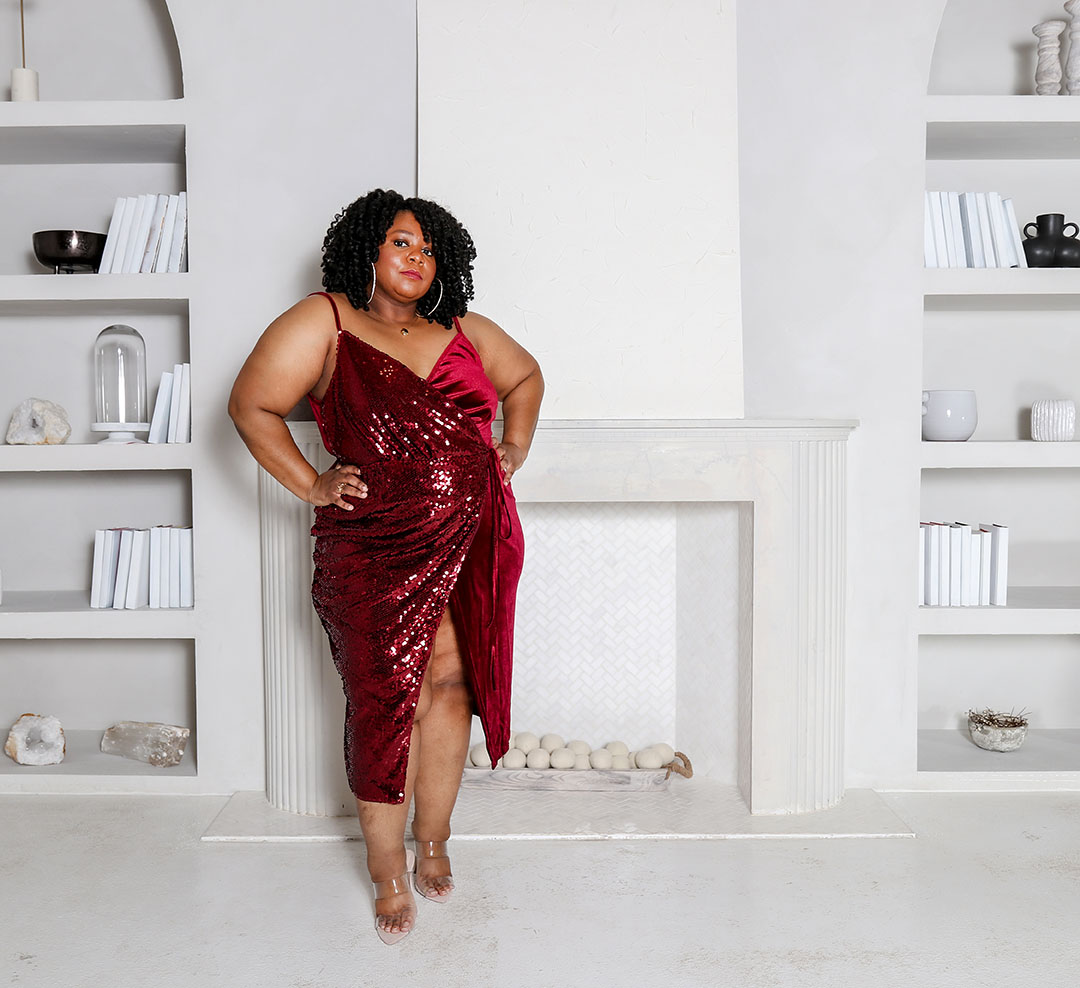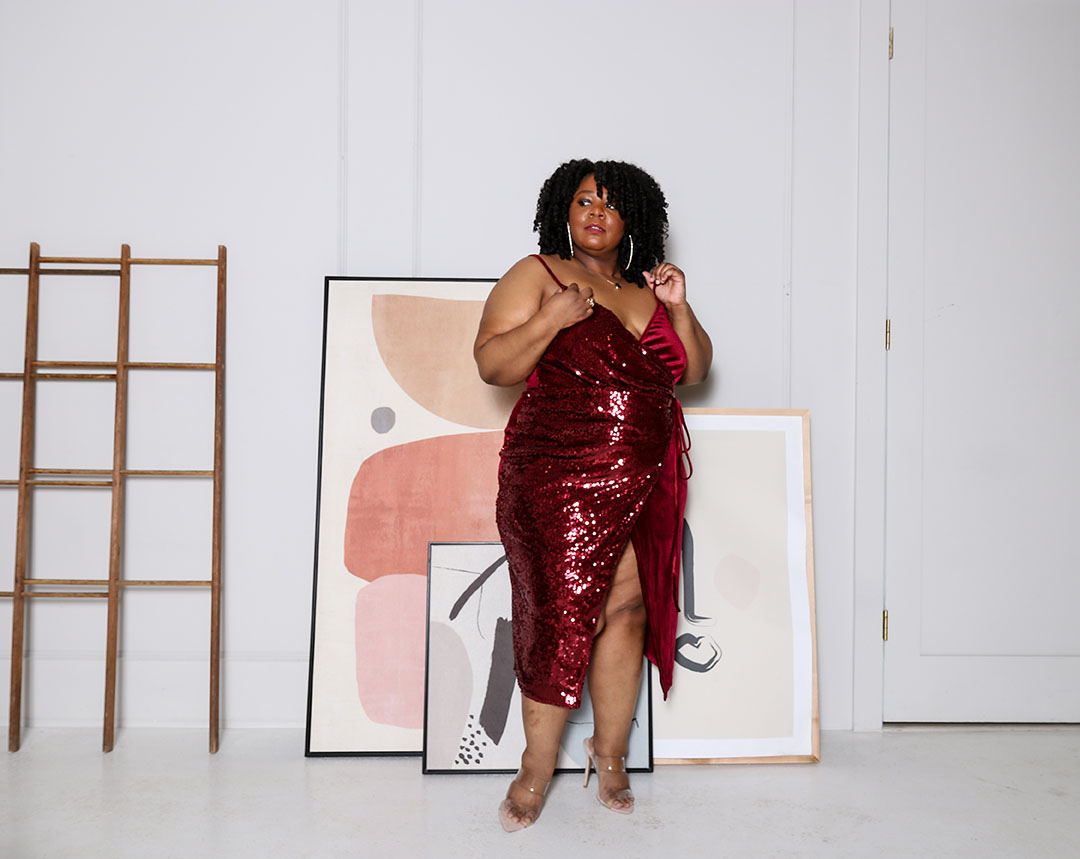 Now, I know that we plus size women have been led to believe that we need to drape ourselves in swaths upon swaths of fabric and just disappeared but we ain't doin anything like that anymore! We have the right to wear beautiful fun clothing that expresses ourselves just the way we want to!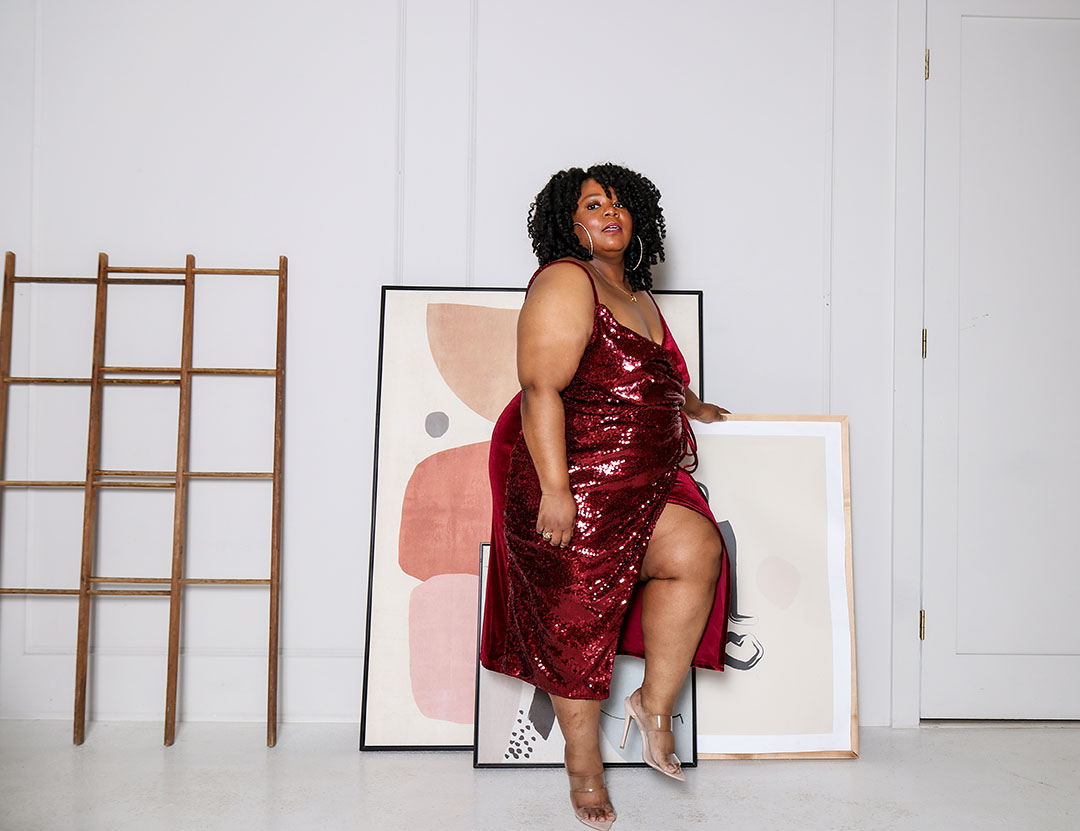 I accessorized my look with a beautiful gold pendant necklace from Biko jewelry and hoop earrings and voila I'm ready for night out!
Leslie's Polka Dot Passion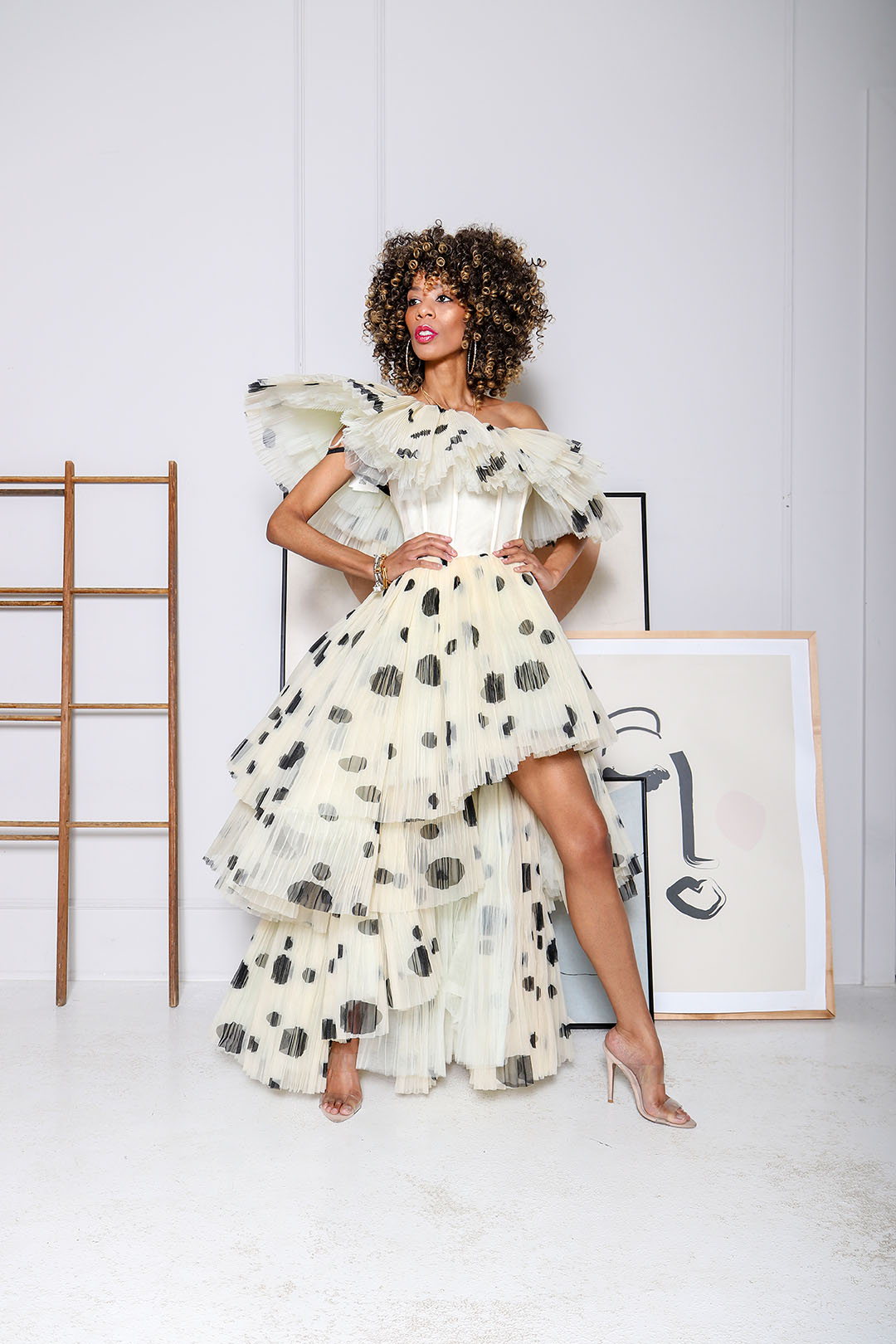 Dress: H&M (sold out, similar here, here) // Shoes: ASOS (old, similar here) //
For my plus size hotties: Dress //
I have seemed to develop a love of all things polka dot. Can you really blame me though when you see a dress like this!!!!! Blair Eadie's collaboration with H&M gave us all things glamourous and playful and I am here for it!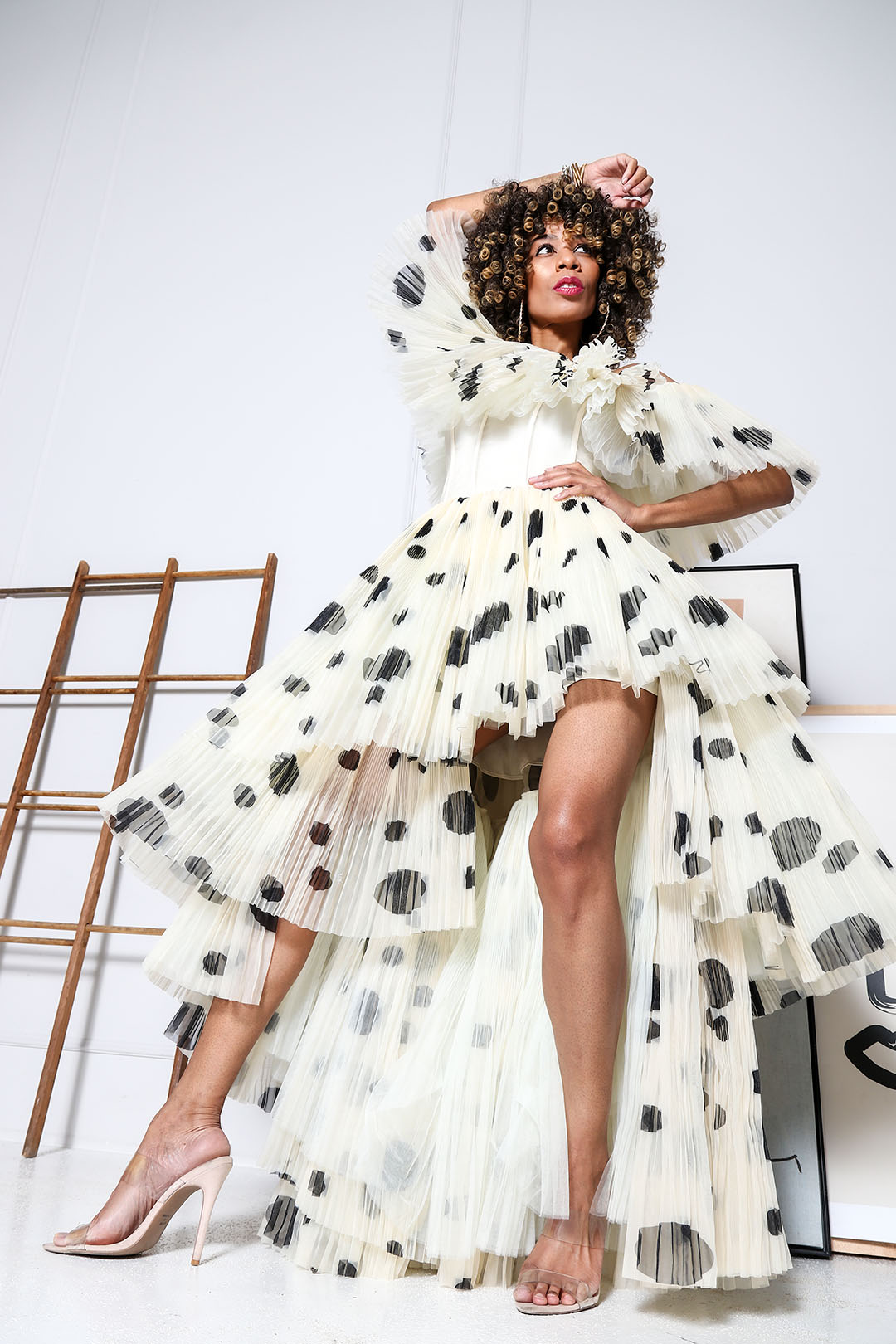 This dress is the definition of making a statement. Tulle on tulle on tulle from shoulder to hem, with a nipped in waist with boning to hold the shape. This is a piece you pull out for special occasions where you want to make a splash.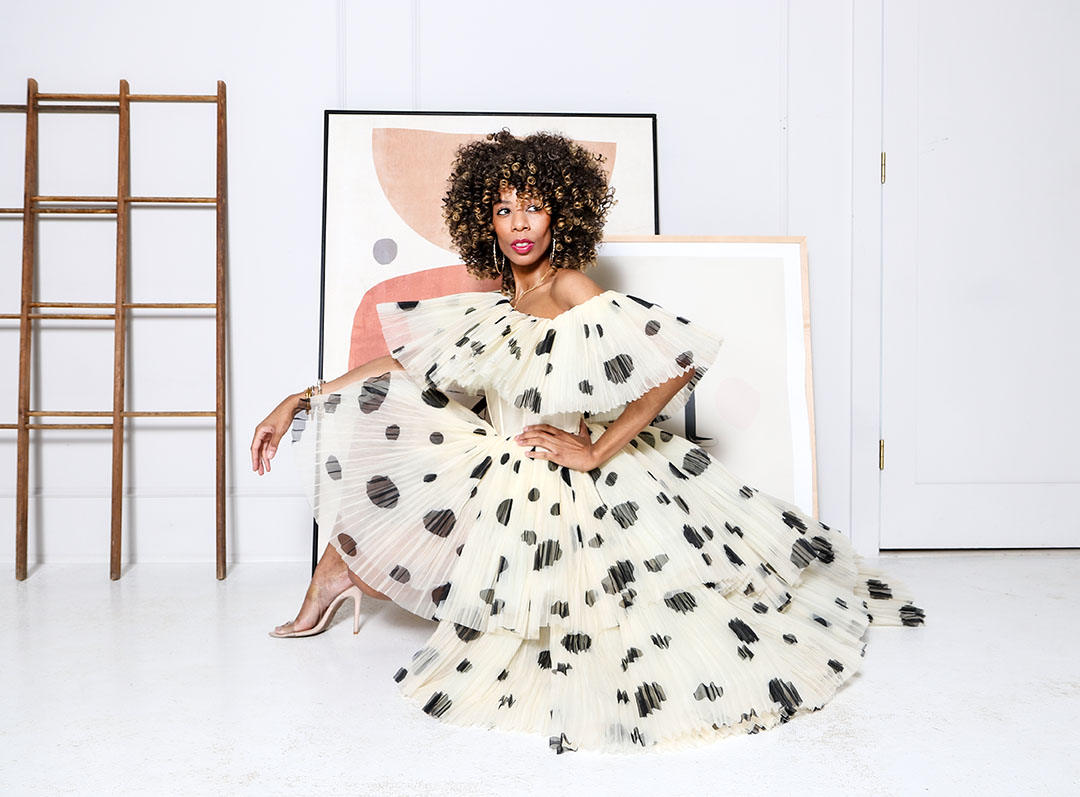 I have been a big fan of Blair Eadie for years now as I so admire her style and sense of whimsy. We've seen her do some amazing collaborations with Nordstrom as well, but I feel like she went the extra mile with this collab. Bringing us EPIC pieces like this that are truly one of a kind.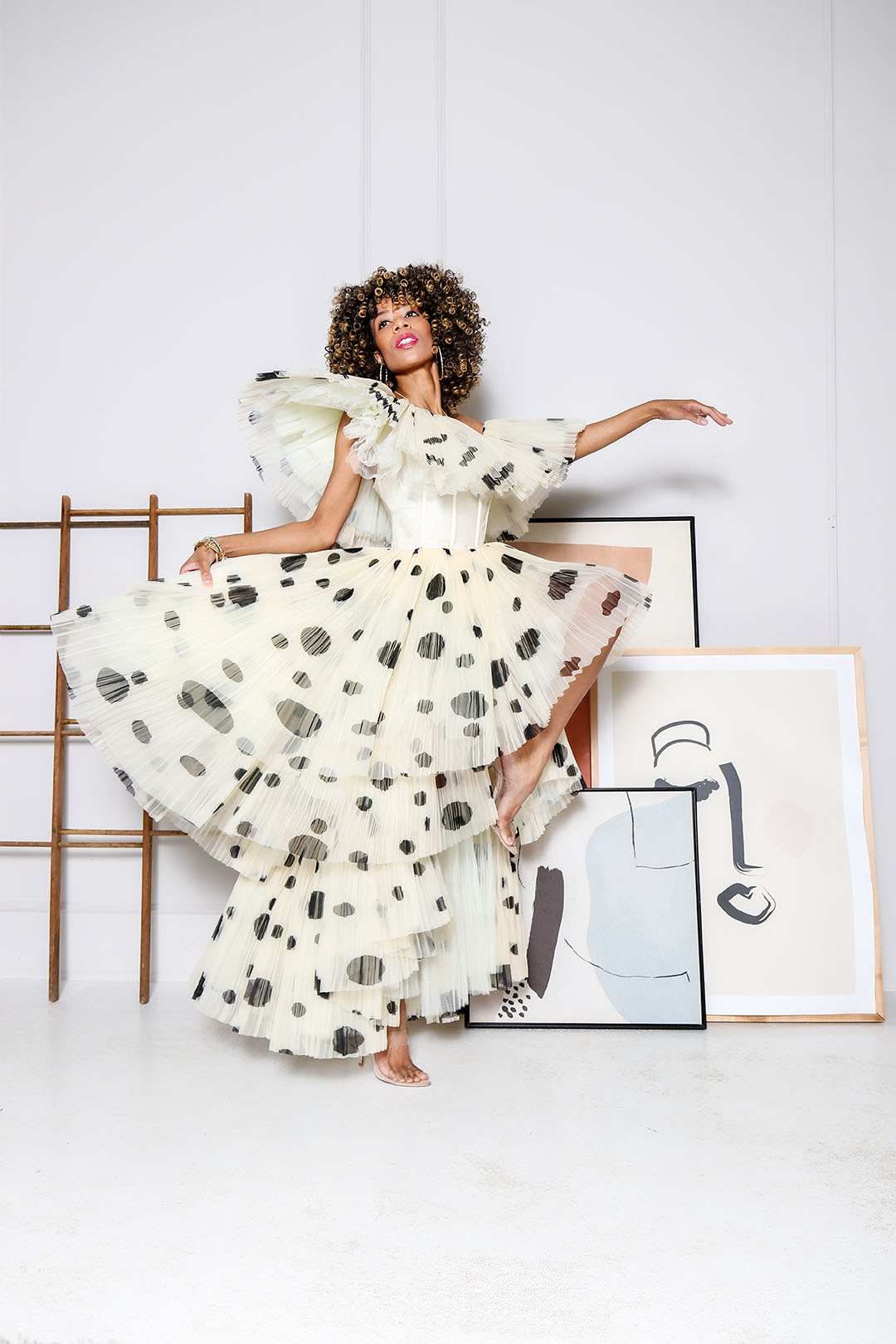 Now, if I were to make one suggestion abut the design of this piece for anyone that cares for my 2 cents, it would be that I wish hey had made this dress as separates – a top and skirt. This would allow for so much more versatility with the styling. The price was not inexpensive, so if I could breathe new life into the separate pieces that would go a long way to making the cost truly worth it.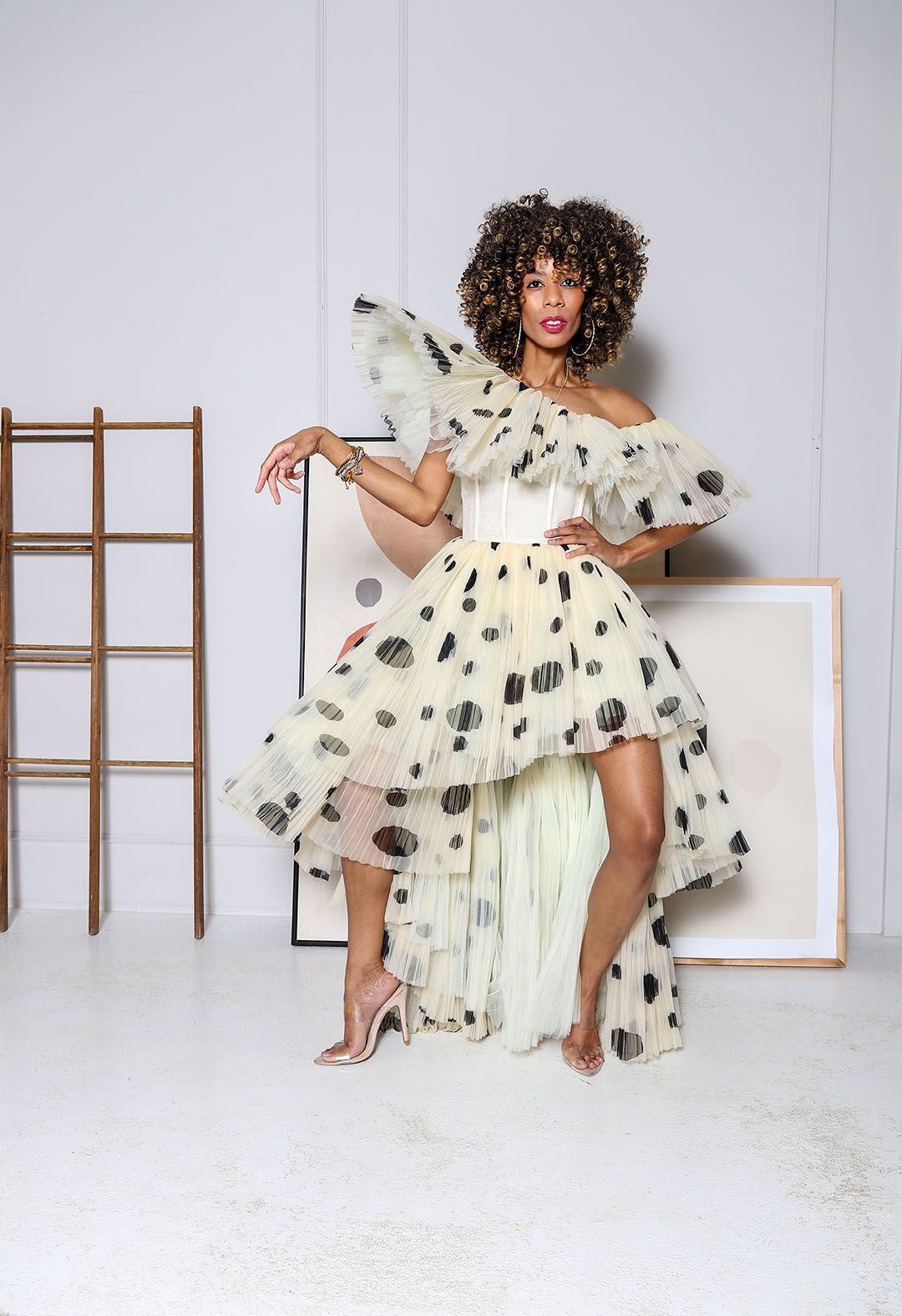 That said, I am so obsessed with Blair (yes, I am calling her by her first name), that I was willing to make the sacrifice!LOL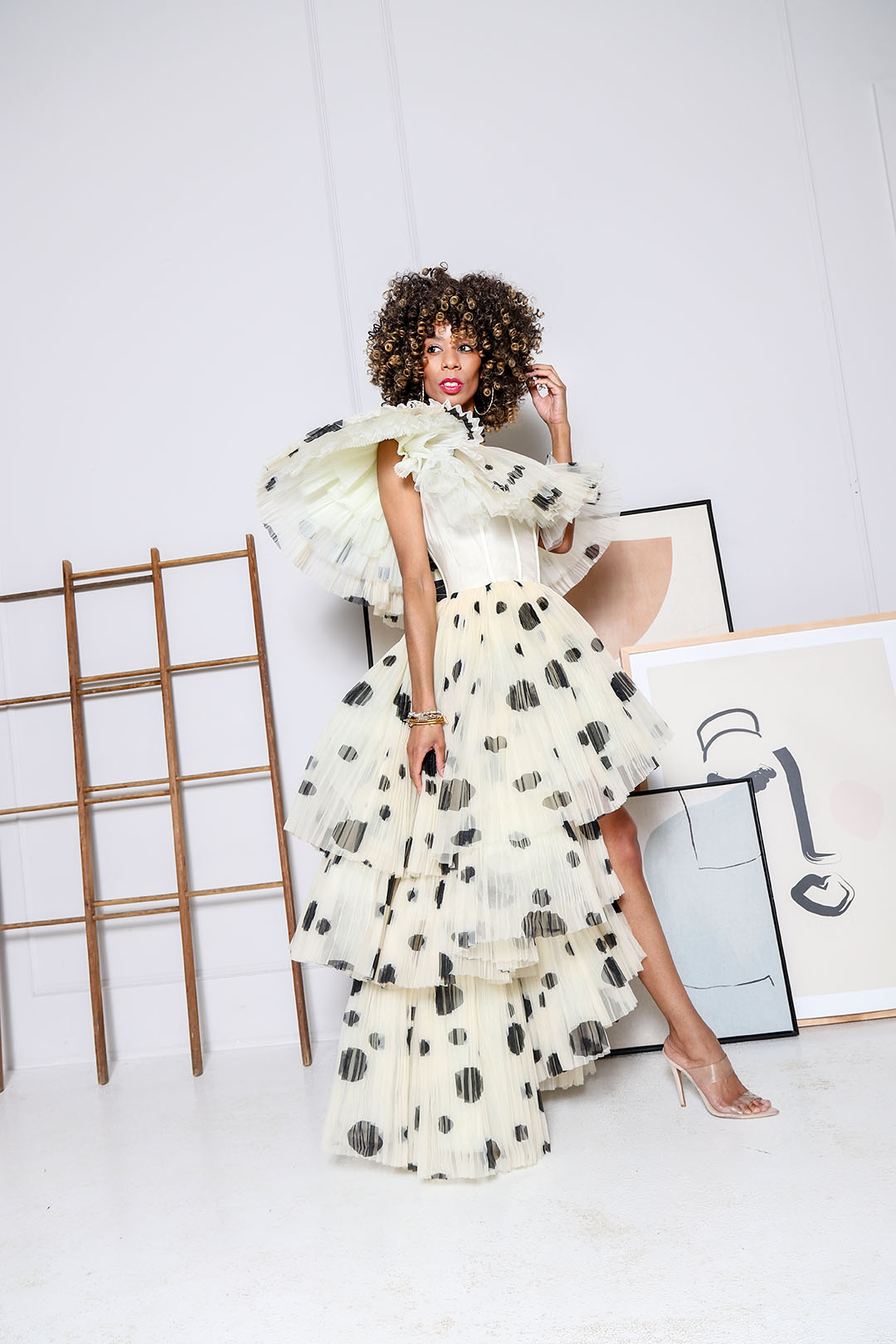 I am very much hoping that she does another collab with H&M as I have found that buying pieces from Nordstrom when she does her collabs with them is a bit trickier as I am in Canada. Even though we have Nordstrom stores here, when ordering online, I had to pay customs duties making the piece(s) I ordered rather on the expensive side.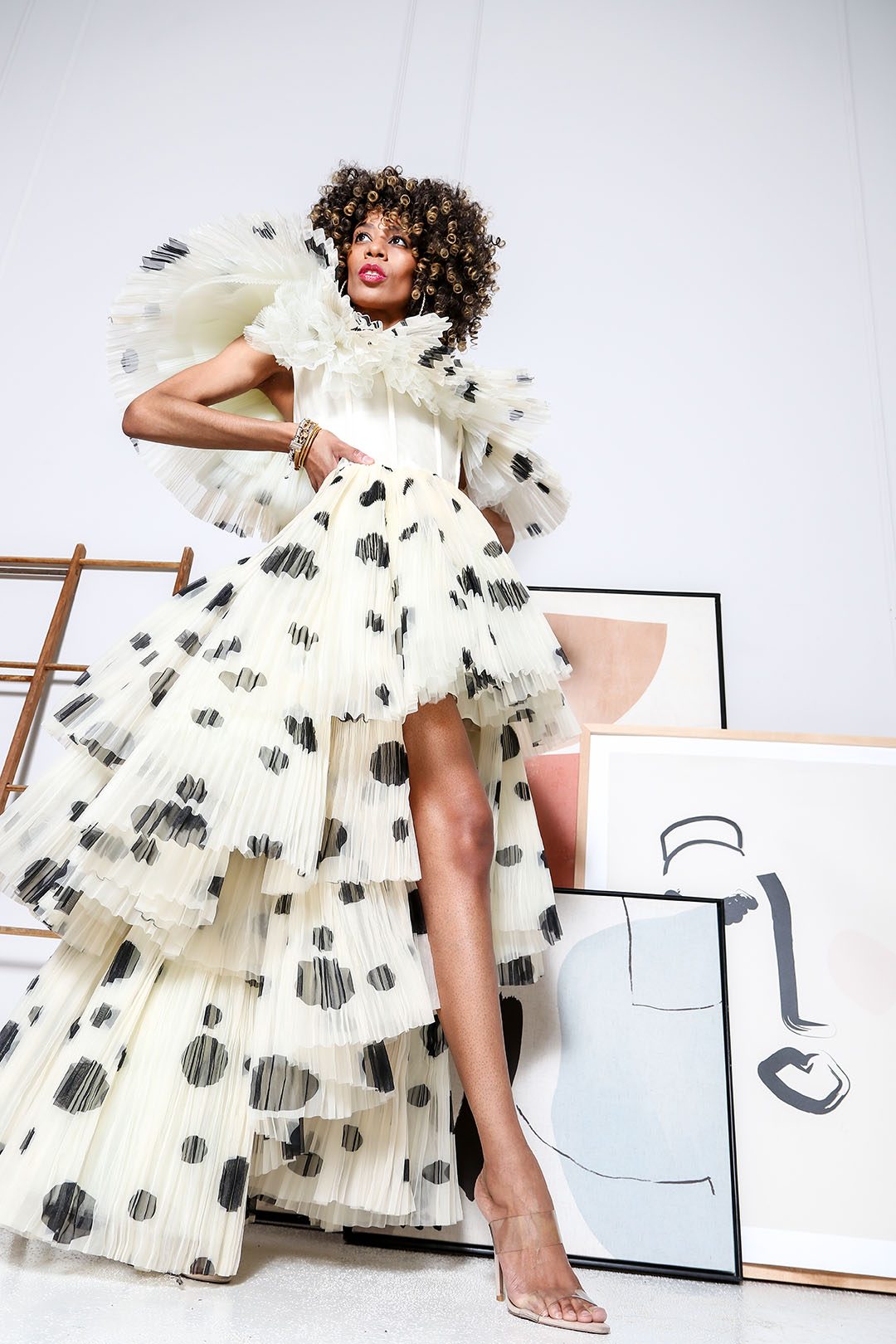 For me, fashion is supposed to be playful and fun, and this dress is the embodiment f that. The lesson here is, don't be afraid to have fun with your fashion. That's what it's all about! If you're not having fun, you're doing it wrong!;-)
And that's the long & short of it!
Gail & Leslie xoxo
Photo credit: Roseline Bonheur