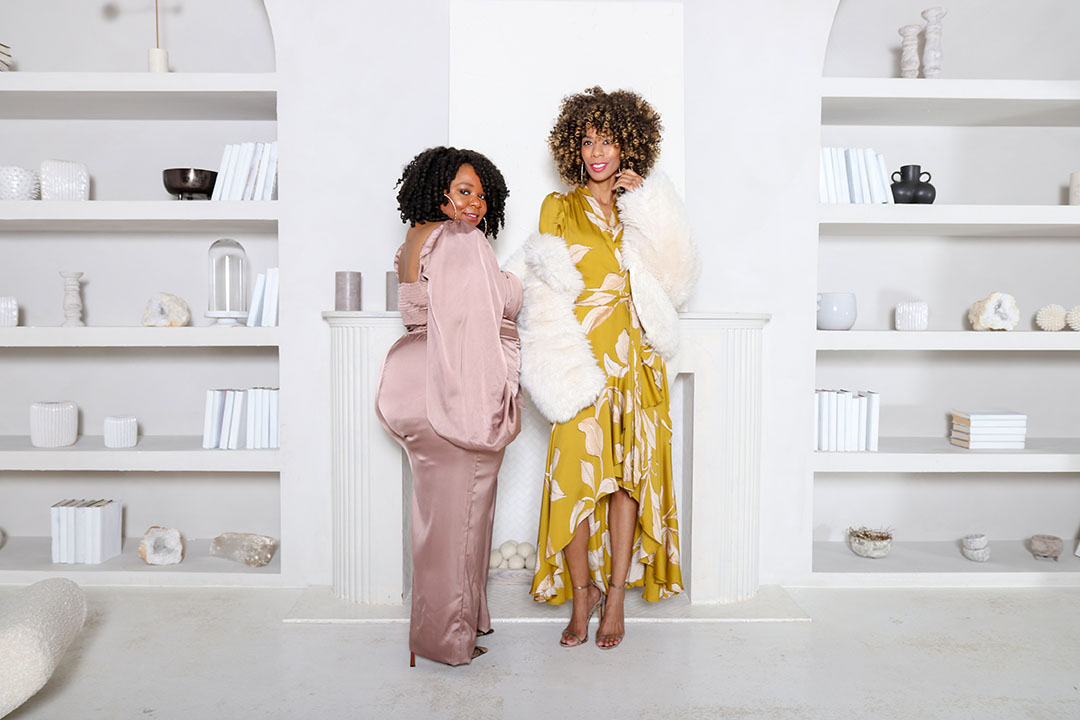 Along with it being Black History Month, we are also celebrating all things love and friendship! This means getting ready for a Galentine's Day date with friends! Check out what we might rock for our Galentine's Get-together!
Leslie's Galentine's Glam!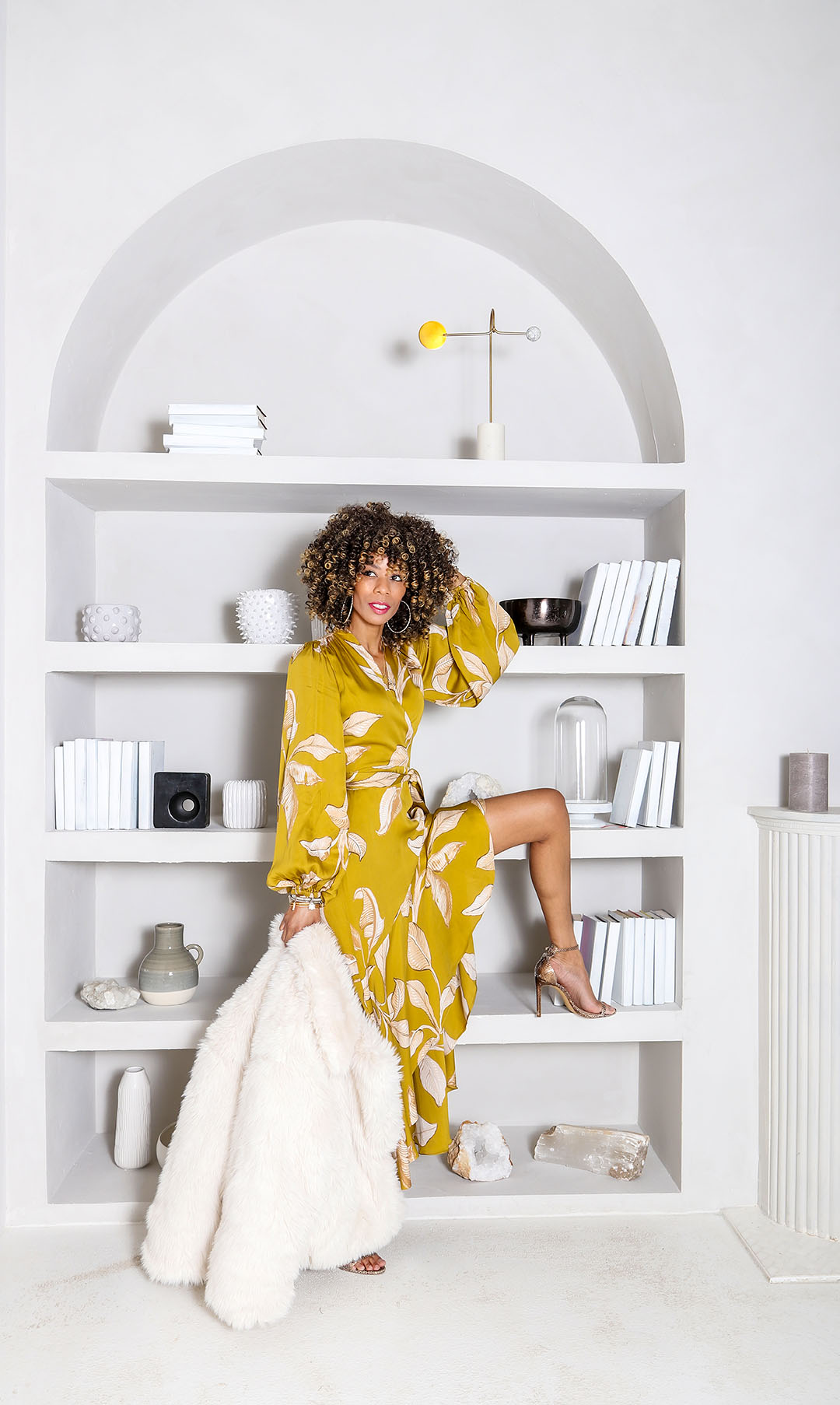 Dress: Banana Republic // Coat: Banana Republic // Shoes: Zara (old, similar here) //
For my plus size beauties: Dress // Coat //
I have loved Valentine's Day since I was a kid, when my parents would give us little heart chocolates and stuffed animals (so cute). And just because I'm single, does not mean I don't want to celebrate all things love and friendship and that's where that Galantine's Day look is required!!!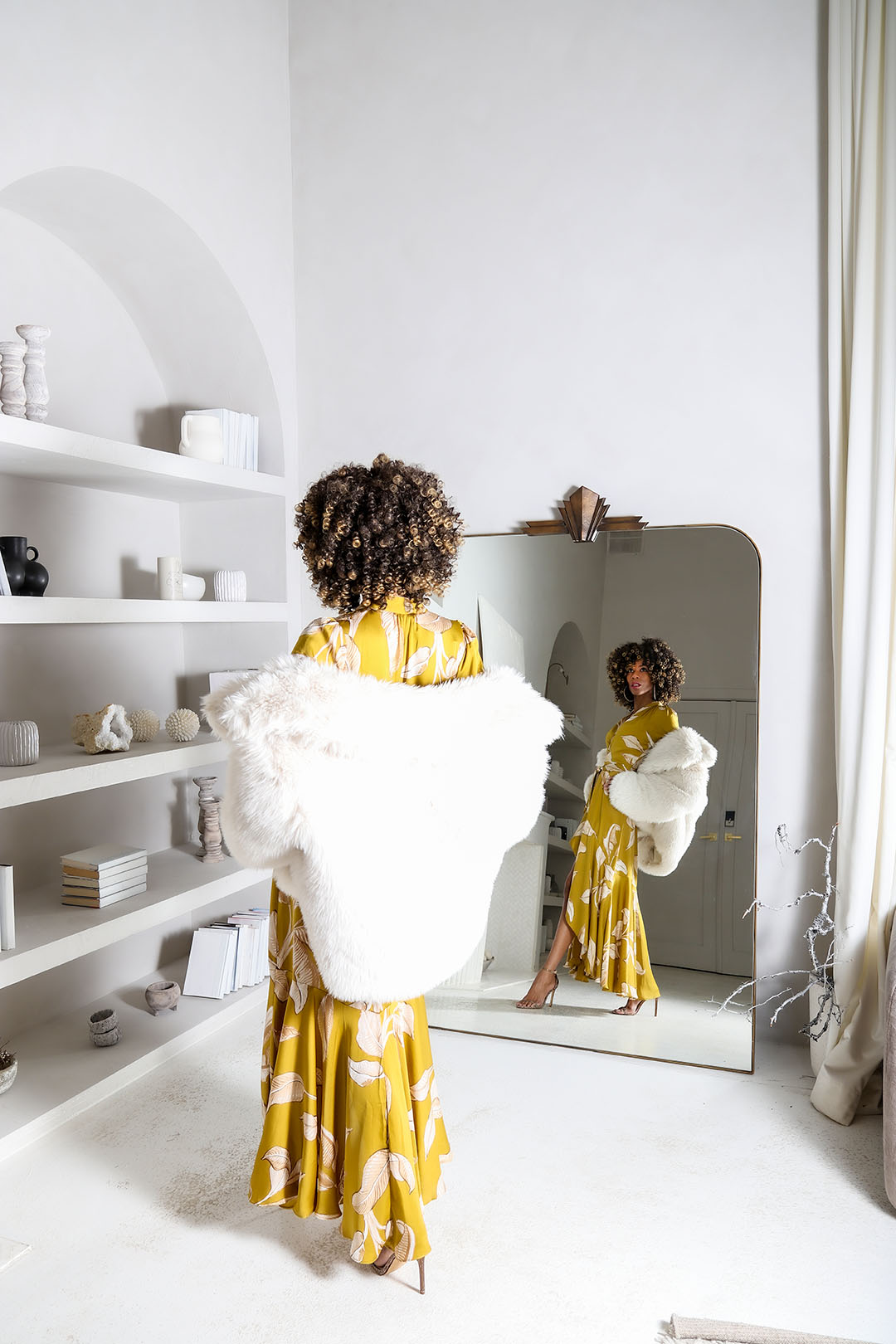 For this Galantine's Day I wanted to mix a little sexy into my sugar & spice. I love this beautiful dress from Banana Republic. It feels exquisitely feminine and flirty. Then you can get a little sexy on with that slit!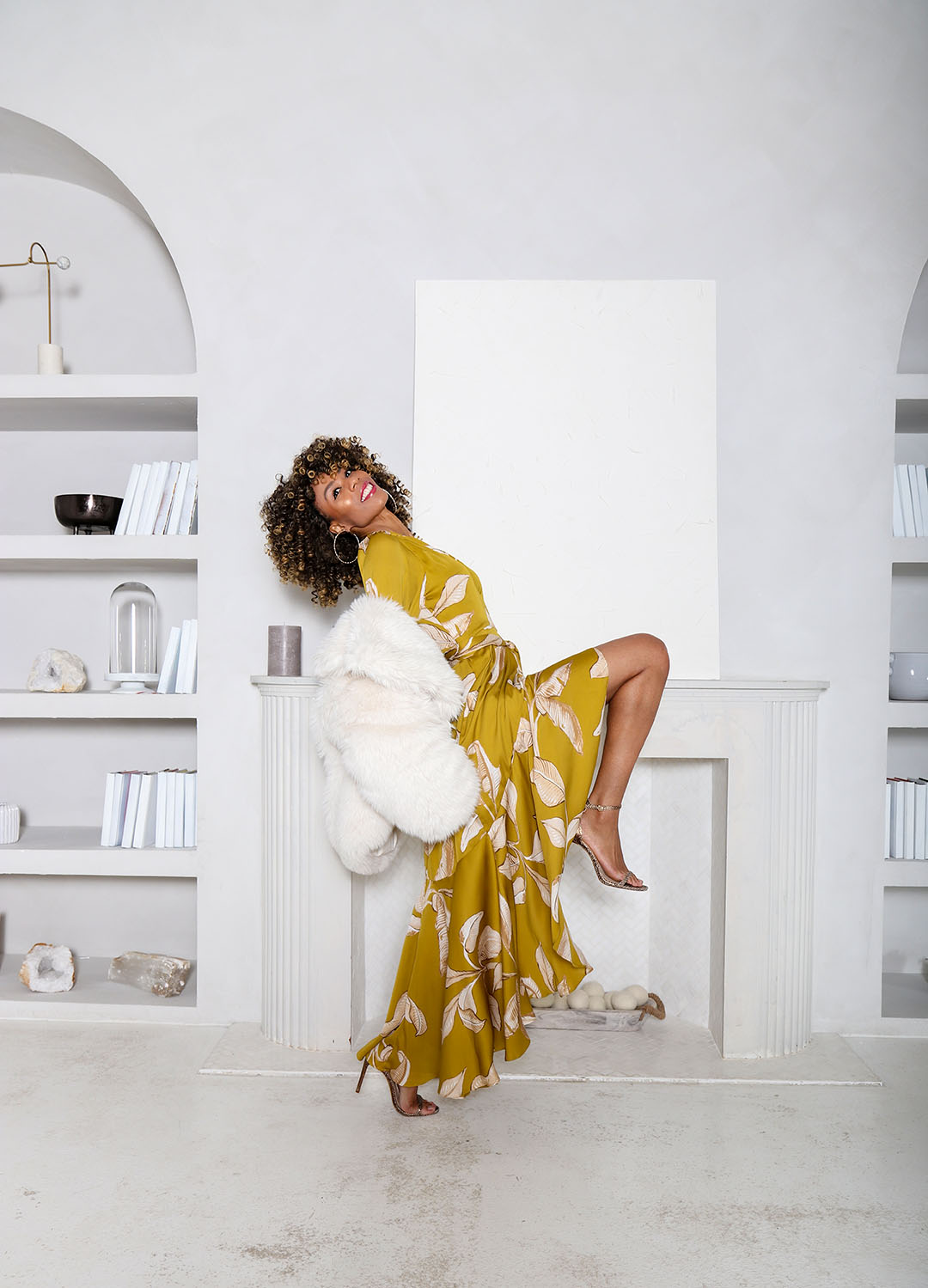 I love the wrap style of this dress and the voluminous sleeves that add to the femininity. Also ADORE that it comes in "Tall". I just wish they did an XS in "Tall", but you win some you loose some. For me, when I think of Valentine's/Galentine's Day I think of all things girlly and feminine so, as you can see, my look reflects that!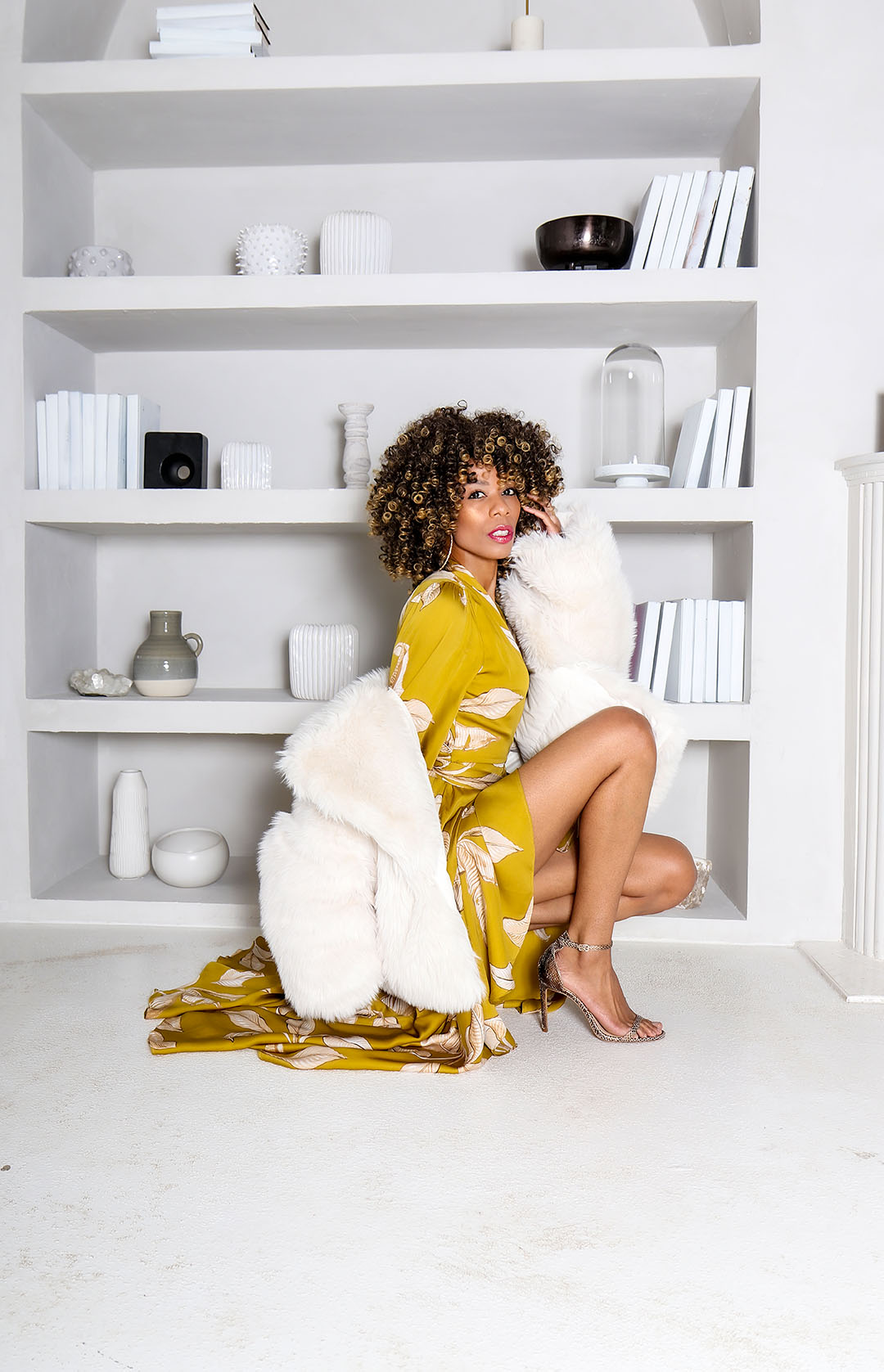 Let's now discuss this faux fur coat. It looked so good on the model I just had to get it. But y'all, word to the wise, you need to make sure you get your CORRECT size. I have a "tall girl tendency" to buy my clothing a little big. Especially coats because I want the sleeves to actually reach my wrists. That was my tragic mistake with this coat.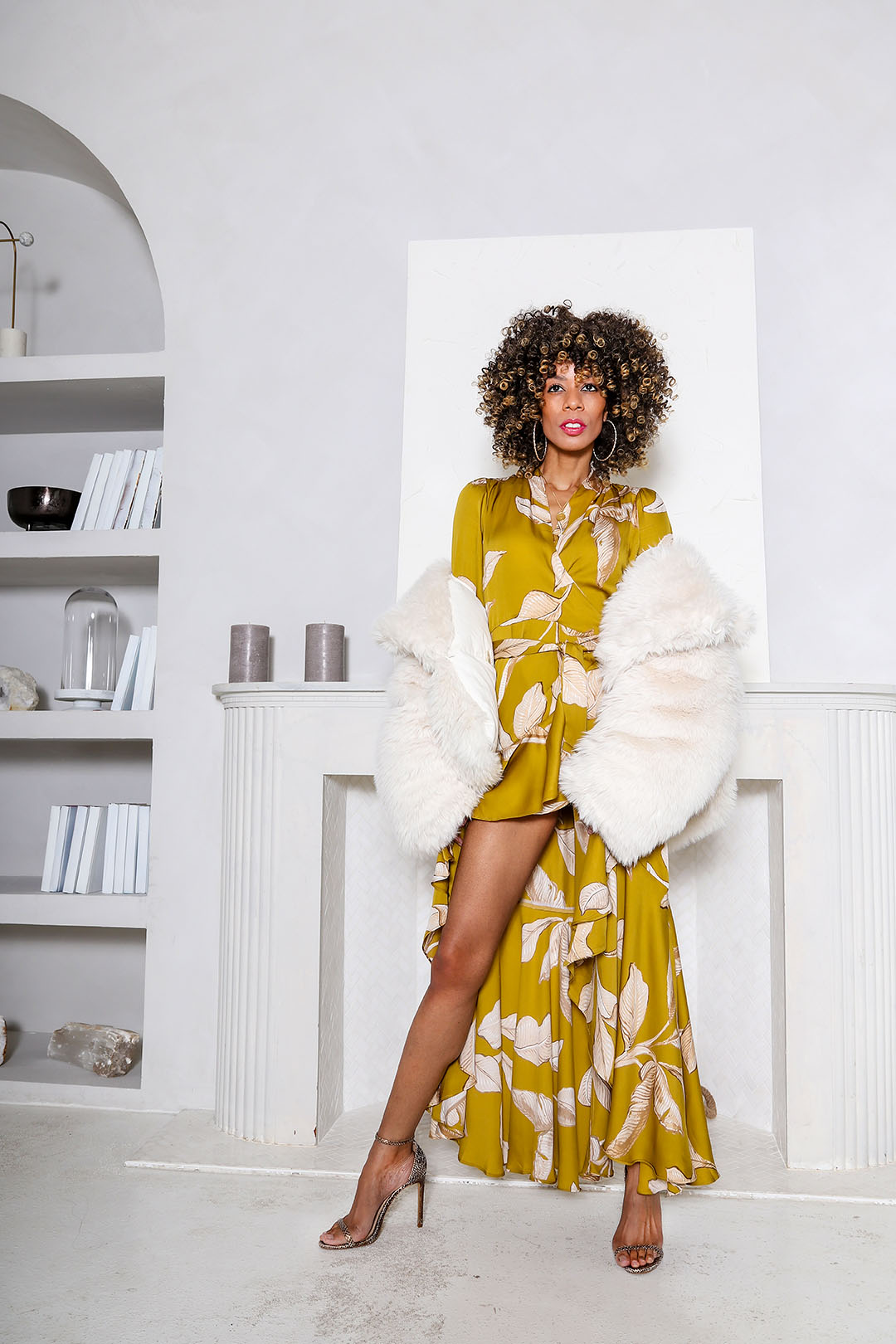 The first one (yes, I said first one) that came was WAAAAY to big. I bought a medium thinking it would be just a tiny big (I usually take an XS or S). boy was I EXTREMELY wrong! LOL This is not the garment you go up in size for. I learned my lesson. That said, it is a gorgeous piece. It is on the thicker side and can add bulk, which is just the style, but if you're good with that, then this coat is for you!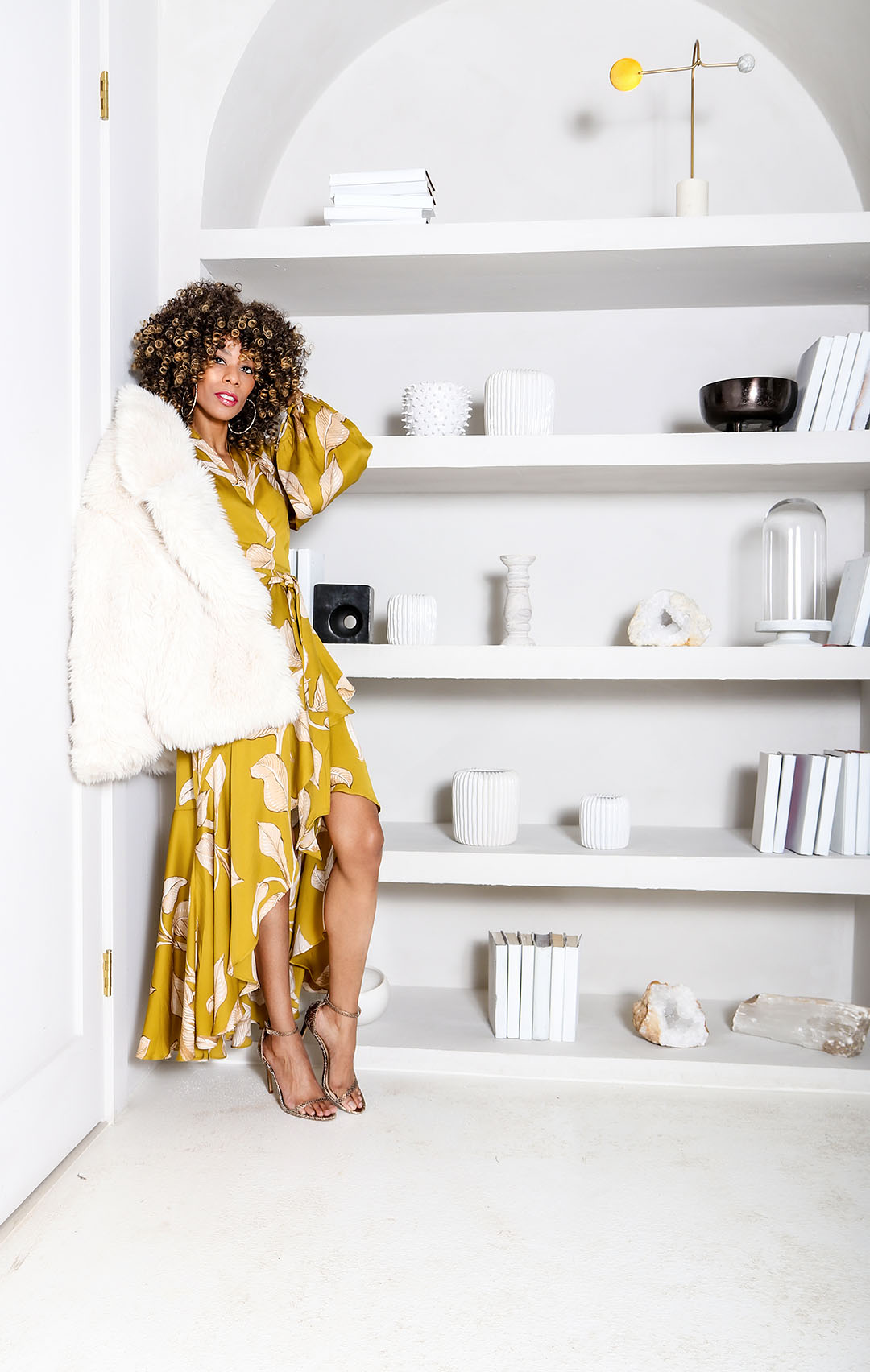 Since we will be at home for Galantine's I put sandals with this look! Yes, faux fur and sandals – I did that! LOL The dress spoke to me and this is what she wanted.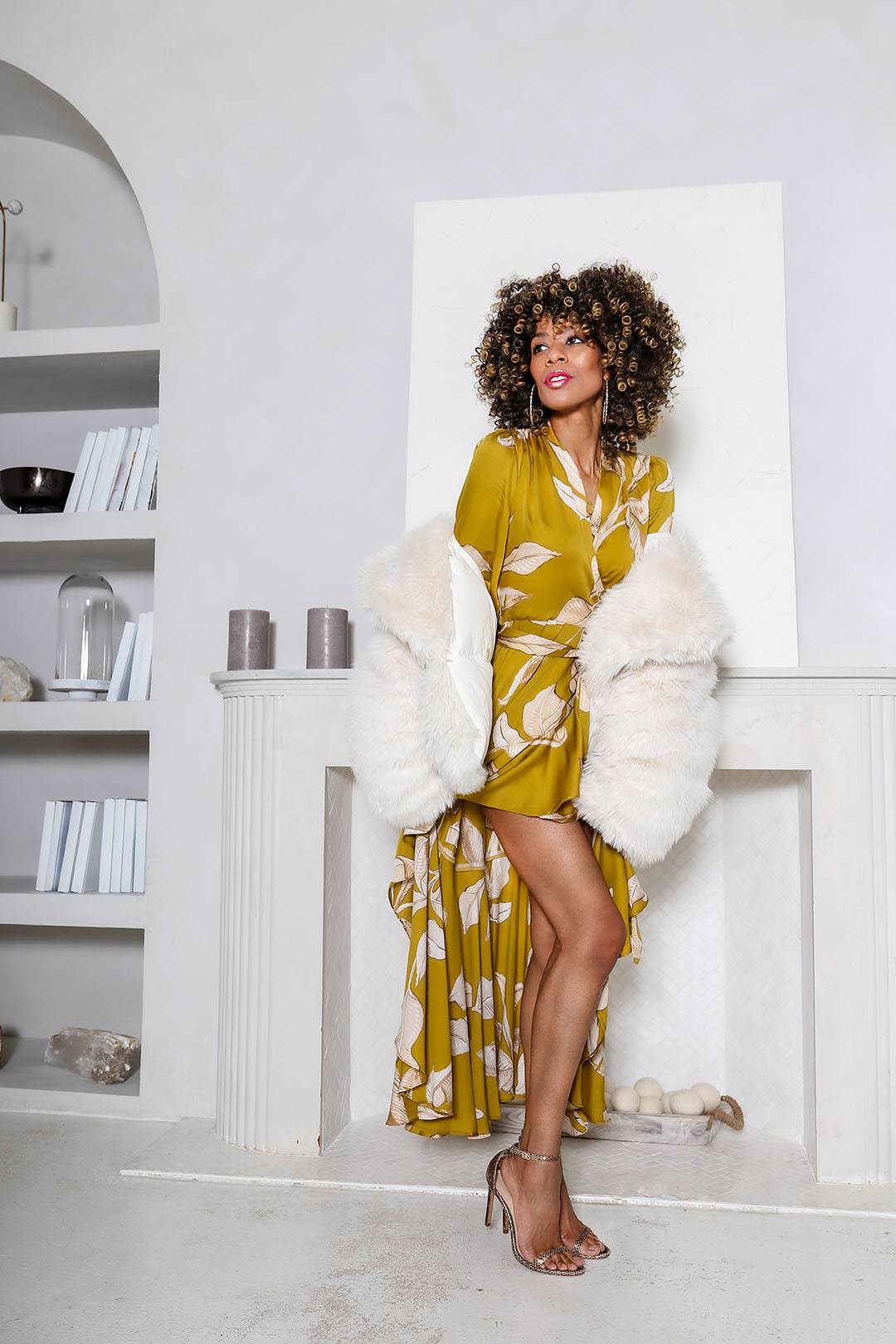 I am ready and waiting for Galantine's Day! How about you???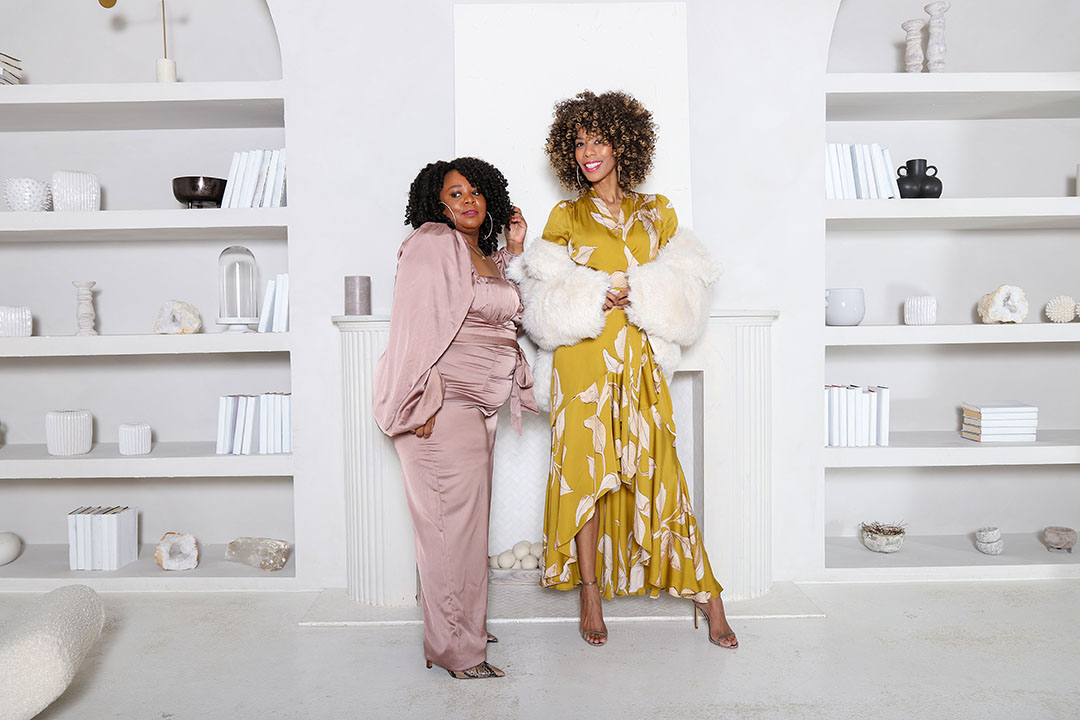 Gail – Jumpsuit Glama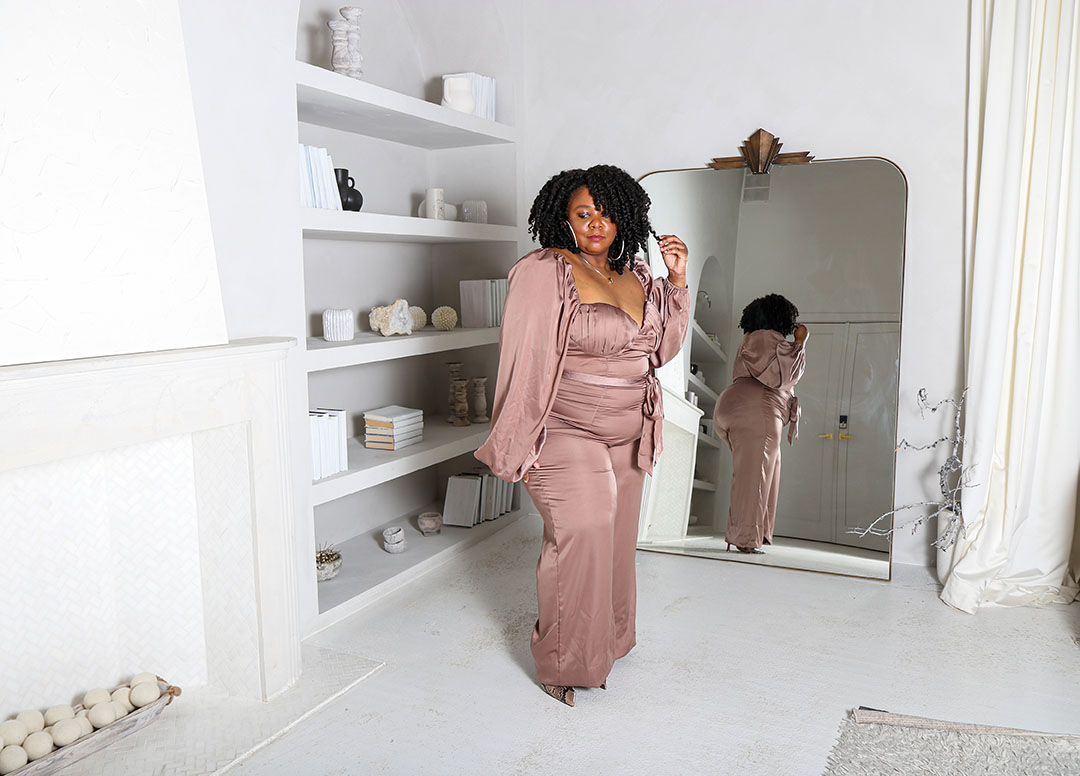 Galentine's Day, a celebration of friendship- that's what this day has always meant to me. It's also meant that I get to get all dressed up with somewhere to go!
Jumpsuit: Fashion Nova // Shoes: ASOS // Necklace: Biko Jewelry
For my straight size sisters this jumpsuit comes in straights sizes too!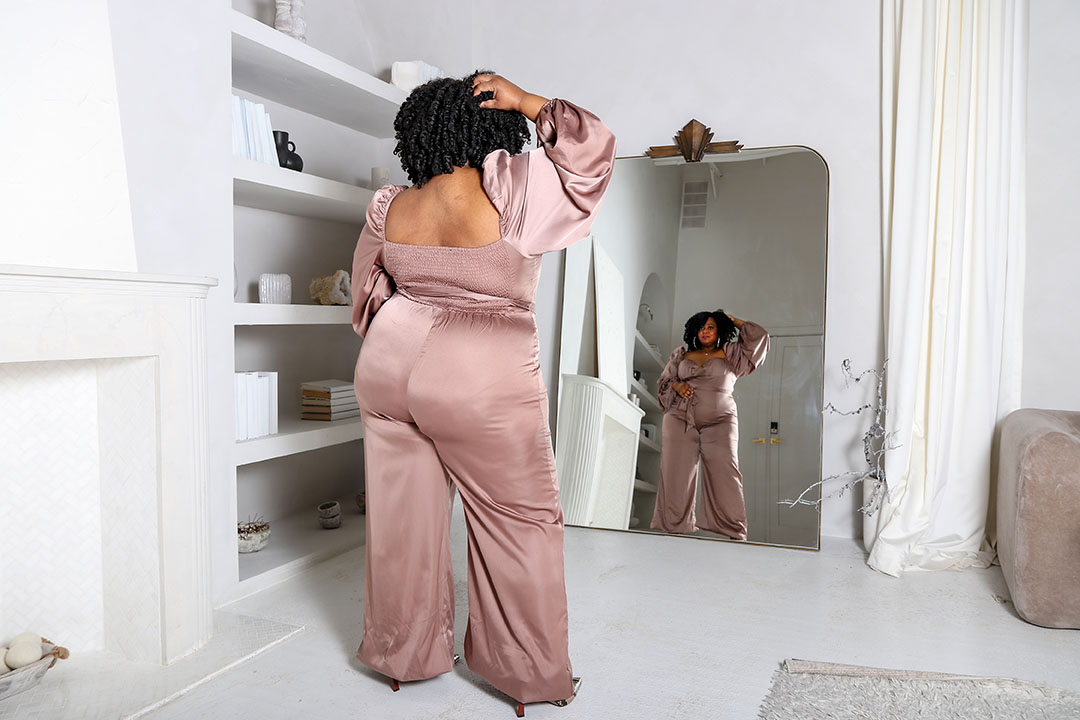 For my Galentine's Day look I was all about the glama aka glamour LOL. Yup, I wanted to get all dolled up and this satin jumpsuit was the ticket. It features a pleated sweetheart neckline and the sleeves are slightly ballooned at the cuff. The fabric is gathered at the shoulder and there is a belt in the same material as the jumpsuit.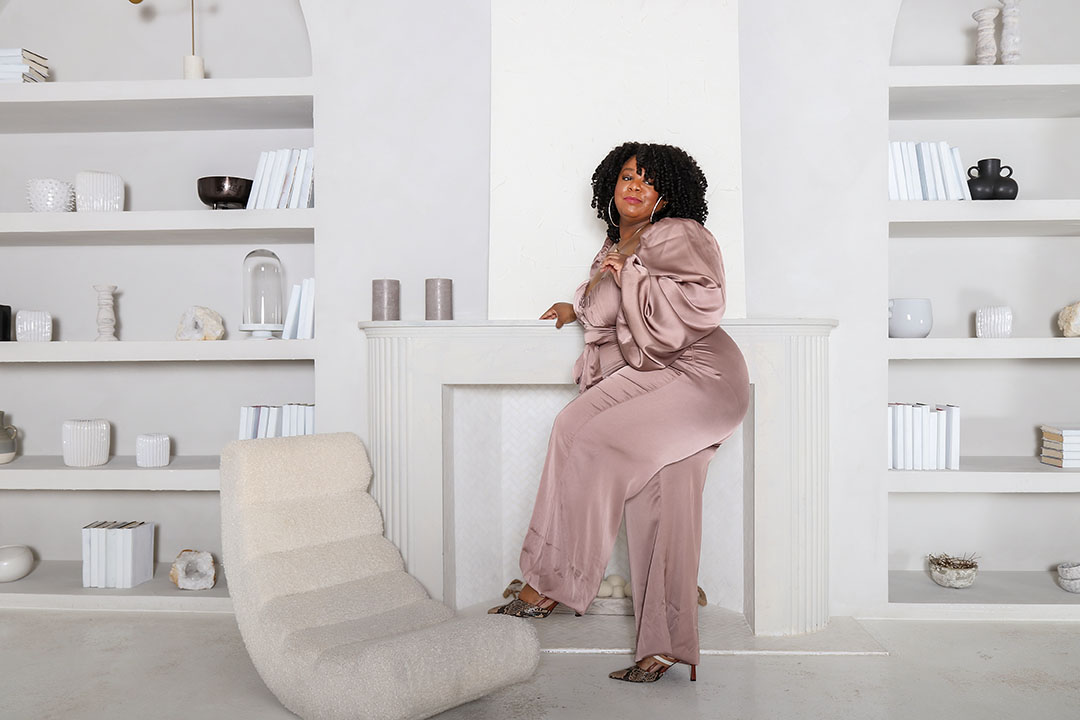 I got this jumpsuit in a 3X and the fit is on point. There is no stretch so please pay close attention to the size chart. The pants of the jumpsuit are wide leg in style and a little on the long side so for my petite plus size fashionistas we'll need to have this bad boy altered.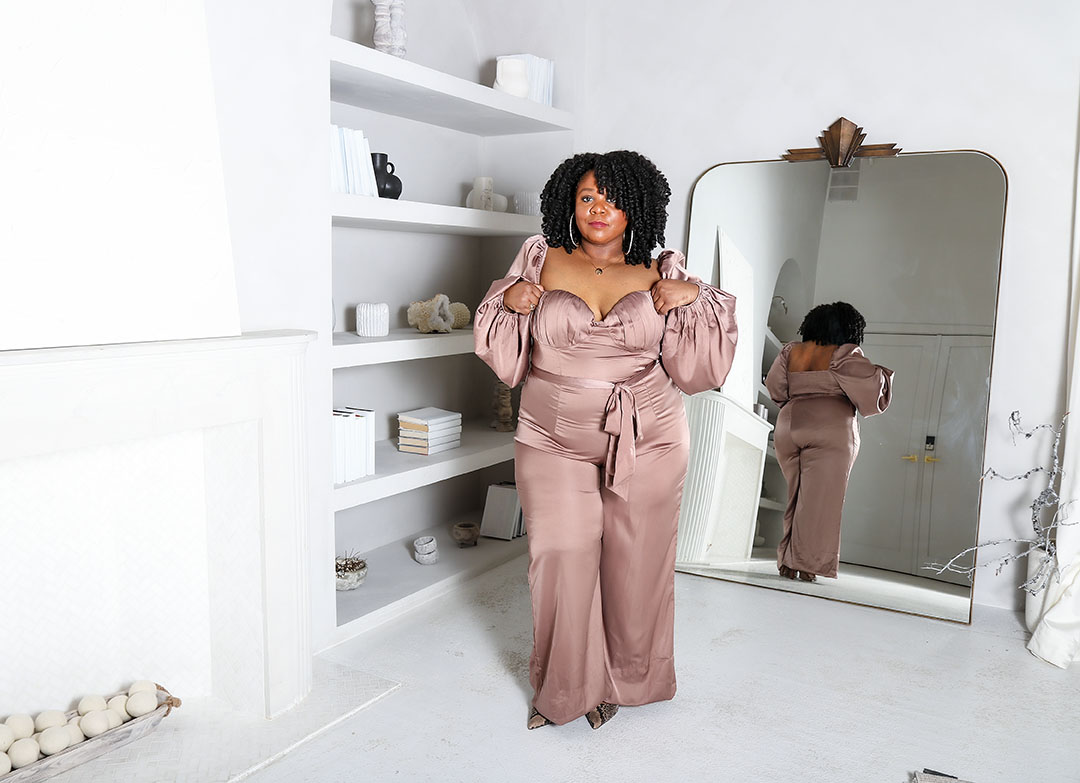 I completed my look by adding these cute slingback pumps from ASOS that are one part snake print, one part caramel coloured and all parts FABULOUS!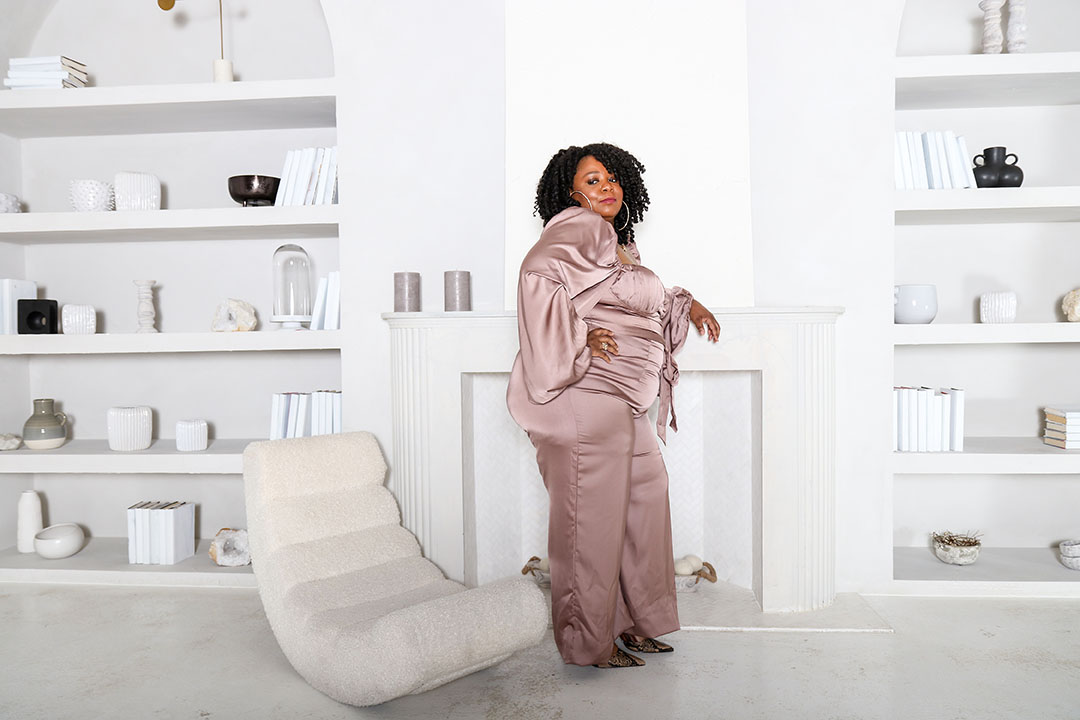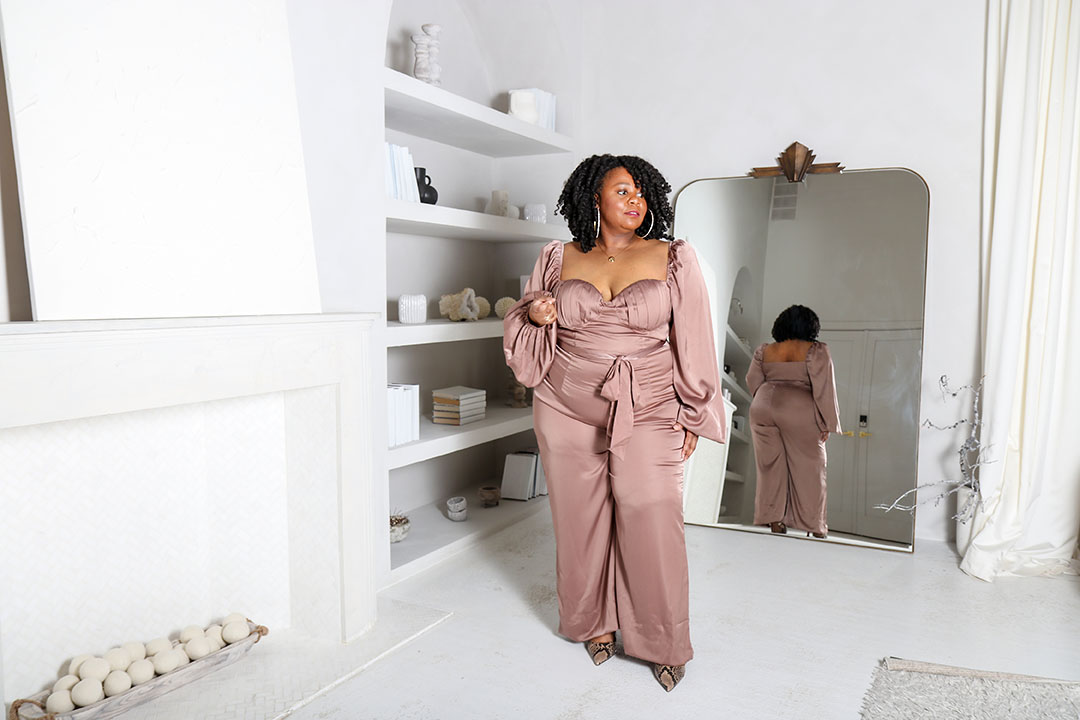 And that's the long and short of it!
Photo credit: Roseline Bonheur