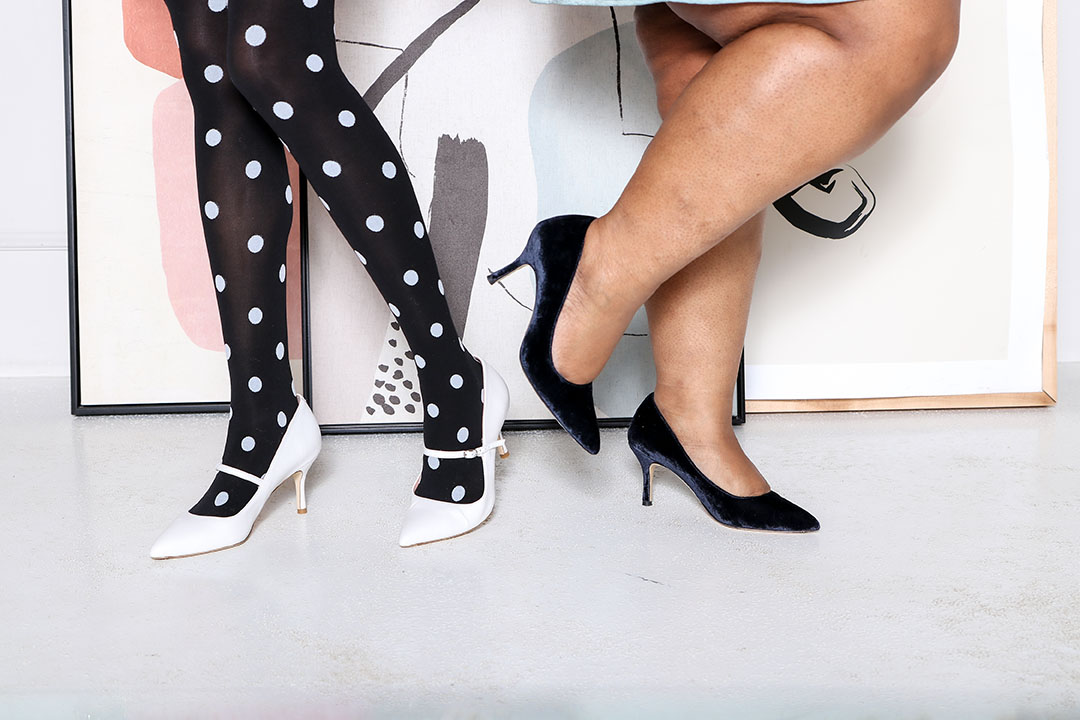 Allow us to reintroduce you to ALLY SHOES! We first talked about them here and shared how much we LOVE their shoes! This woman led company designs some of the most comfortable shoes we have ever worn, with multiple width options and half sizes galore and going up to a size 12! If you live in the US, you can even have an at home trial to ensure you get the right fit and size. But, for those international folks like us, they have a questionnaire that guides you to the right size and fit as well! Read on to learn what we love most about our Ally Shoes!
Gail – Walking on a Cloud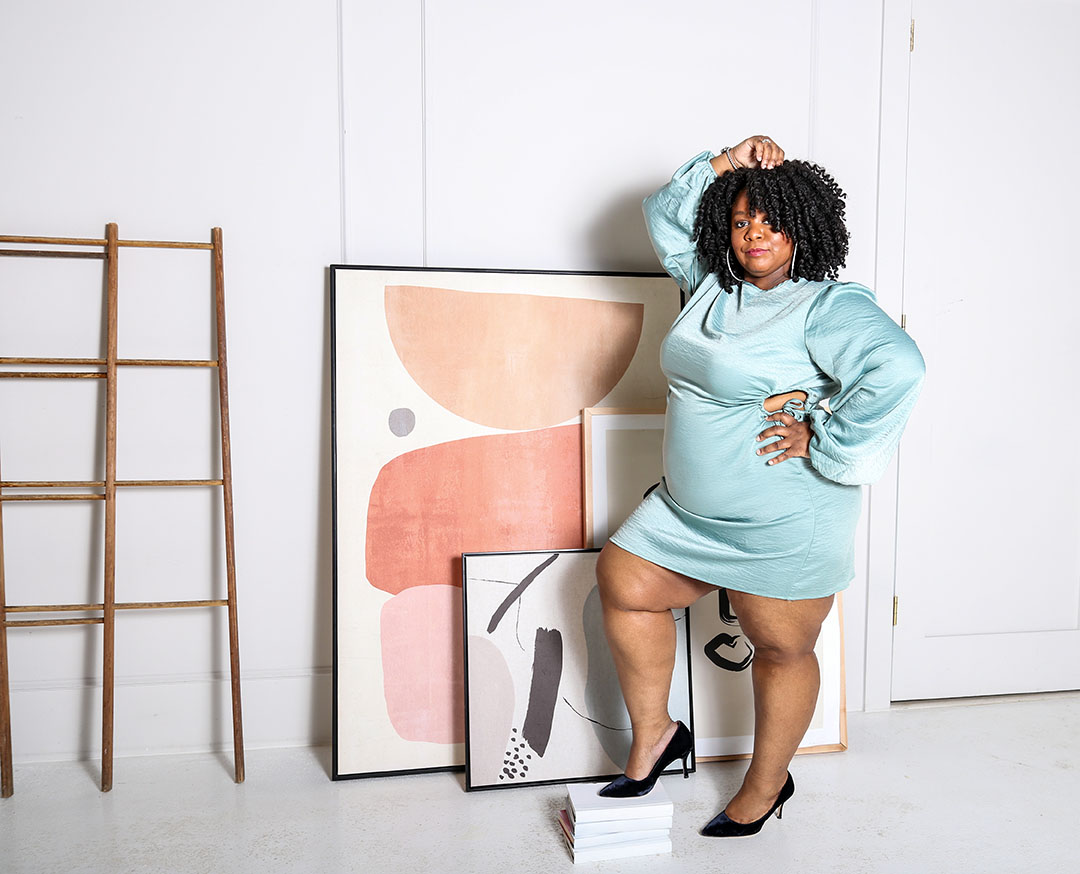 Dress: Shein // Shoes (Gifted): Ally Shoes //
For my straight size sisters here are some dress options for you: Dress 1 // Dress 2
I'm back again to sing the praises of Ally Shoes. When we first featured this brand, I went with a leopard print shoe and if you've been reading this blog or following us on social media you'll see that I pair those shoes with just about everything!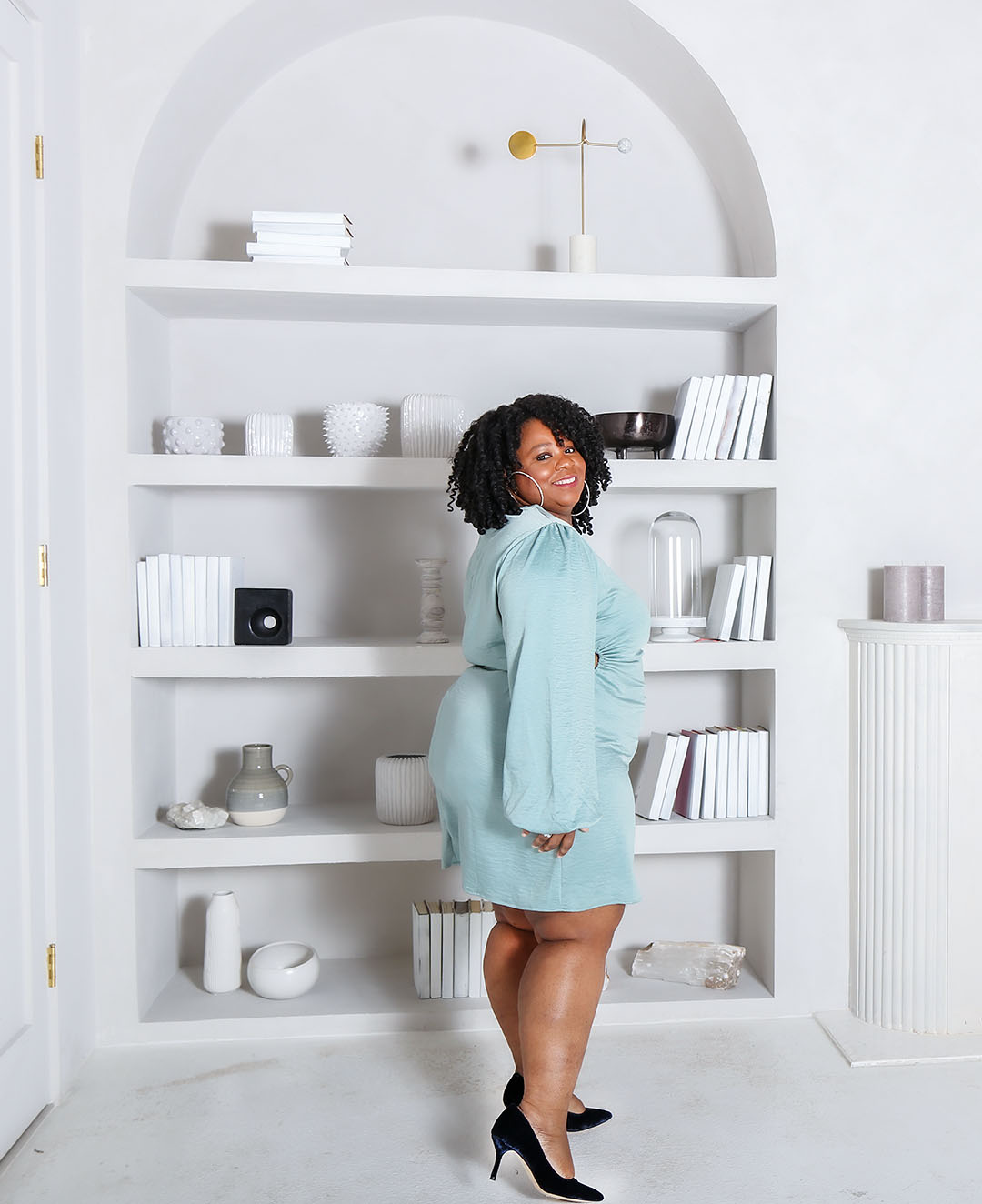 Now, I'm trying out these lovely navy sapphire (as Ally Shoes calls it) velvet pumps and once again, the comfort level is on TEN!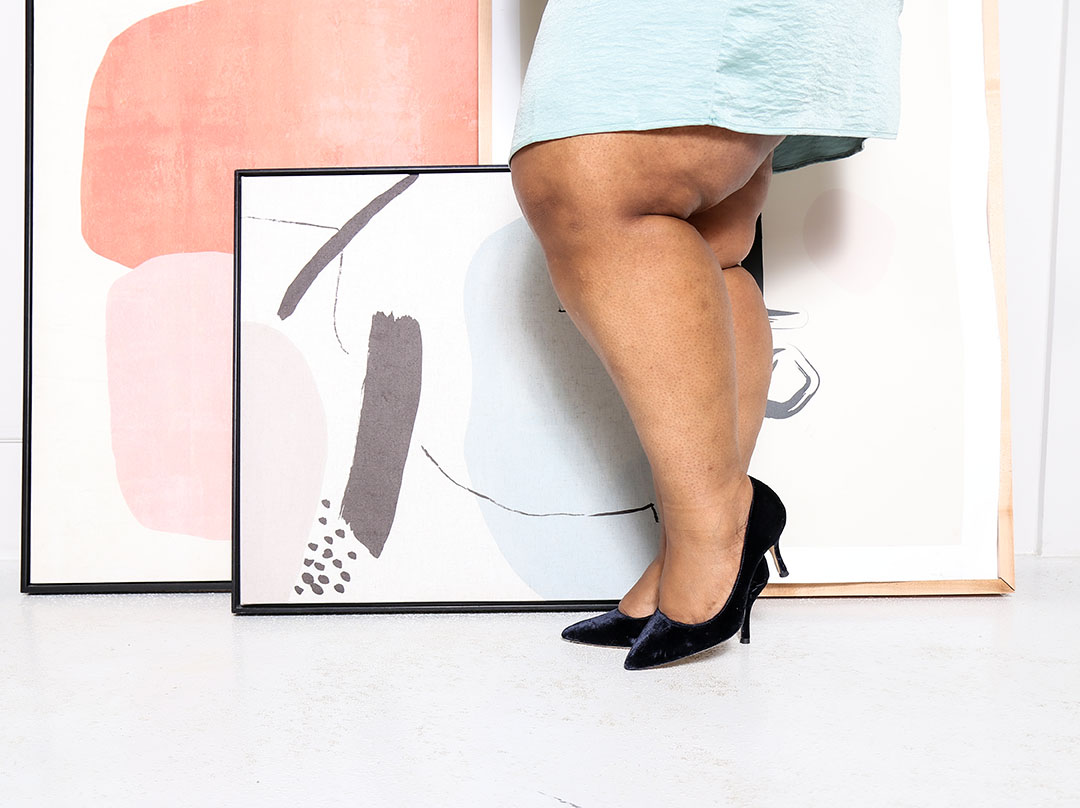 One of the many things I really enjoy about this brand is that they offer several shoe widths and sizes. They offer sizes from 4 all the way up to 12 and moreover the offer half sizes too!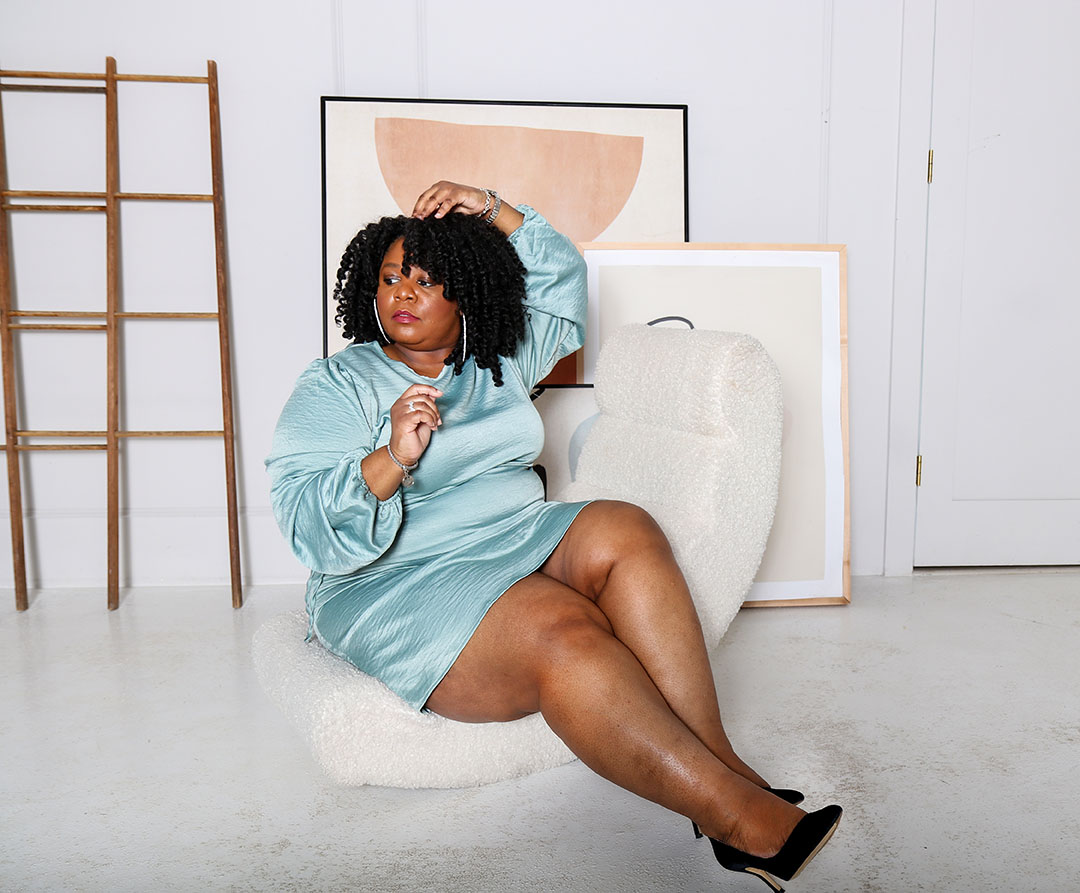 The craftmanship of Ally Shoes is just needs to be worn to be believed. Every step in these pumps literally feels as though I'm walking on fluffy clouds.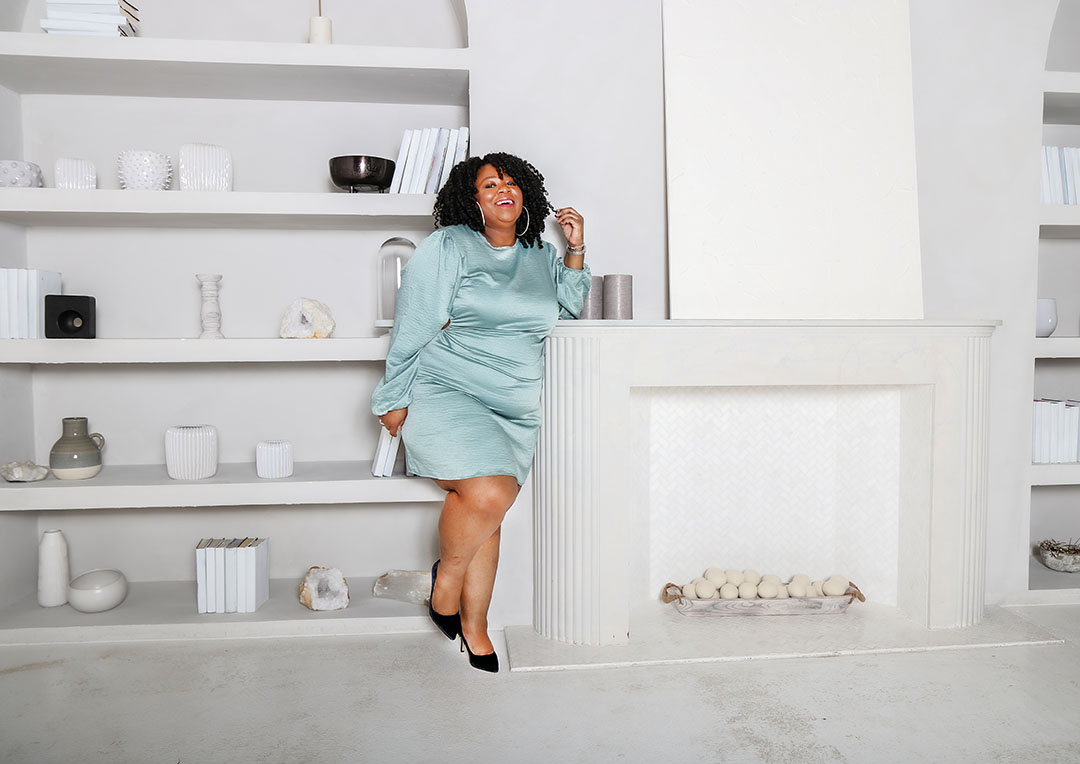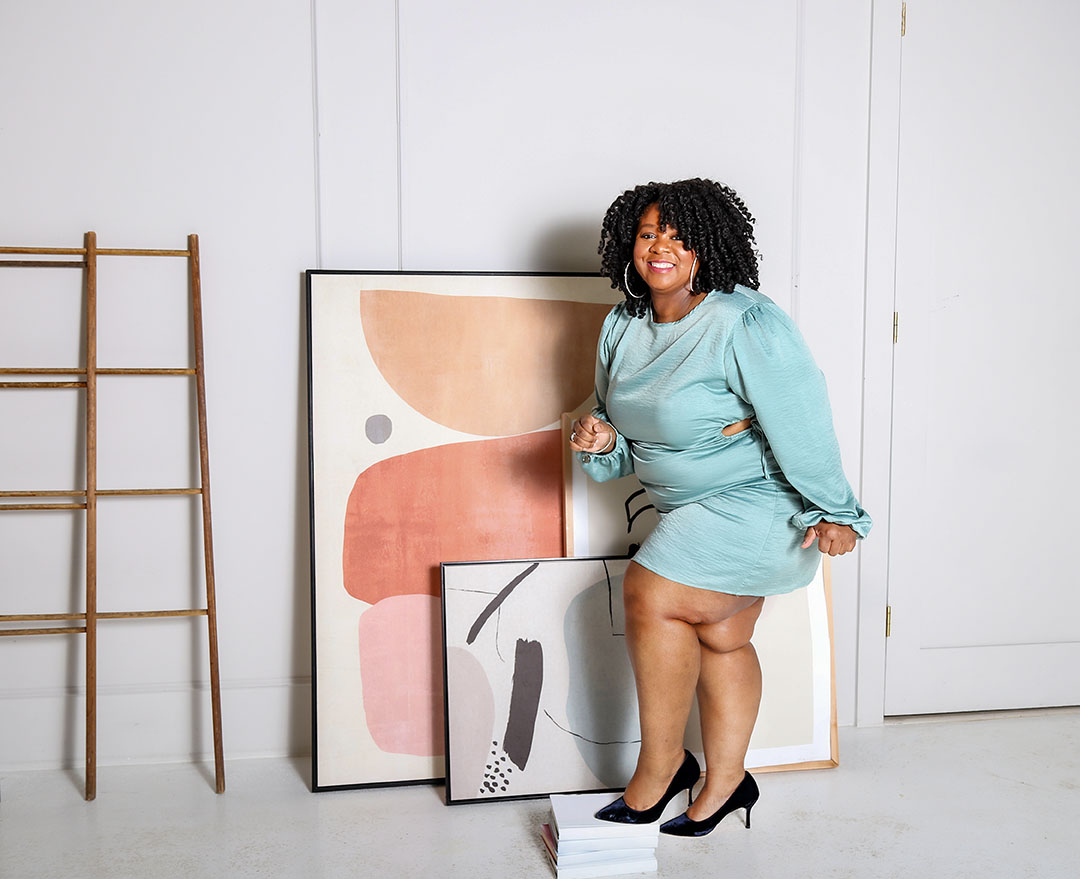 I paired these shoes with the lovely seafoam green dress. Now, I must admit that as much as I love my body, I wasn't sure that I wanted to showcase the side rolls I've got….but you know what, y'all gonna get these rolls whether you like it or not! I LOVE this dress and most importantly, I love ME in this dress!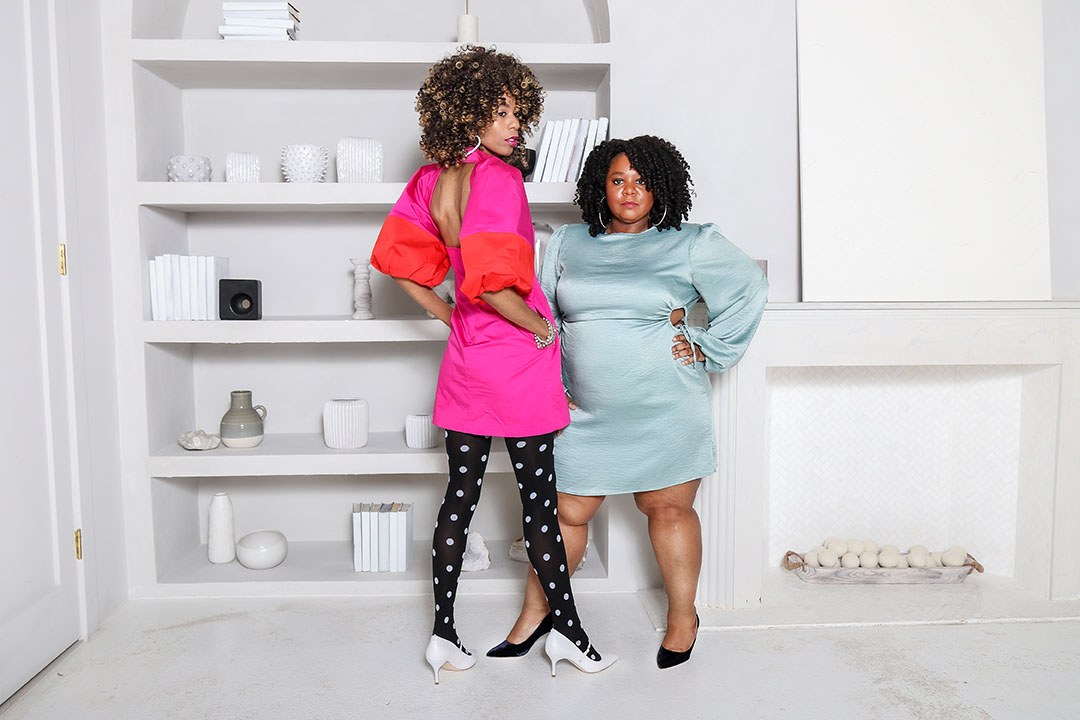 Leslie's Feva For the Flava of Ally Shoes!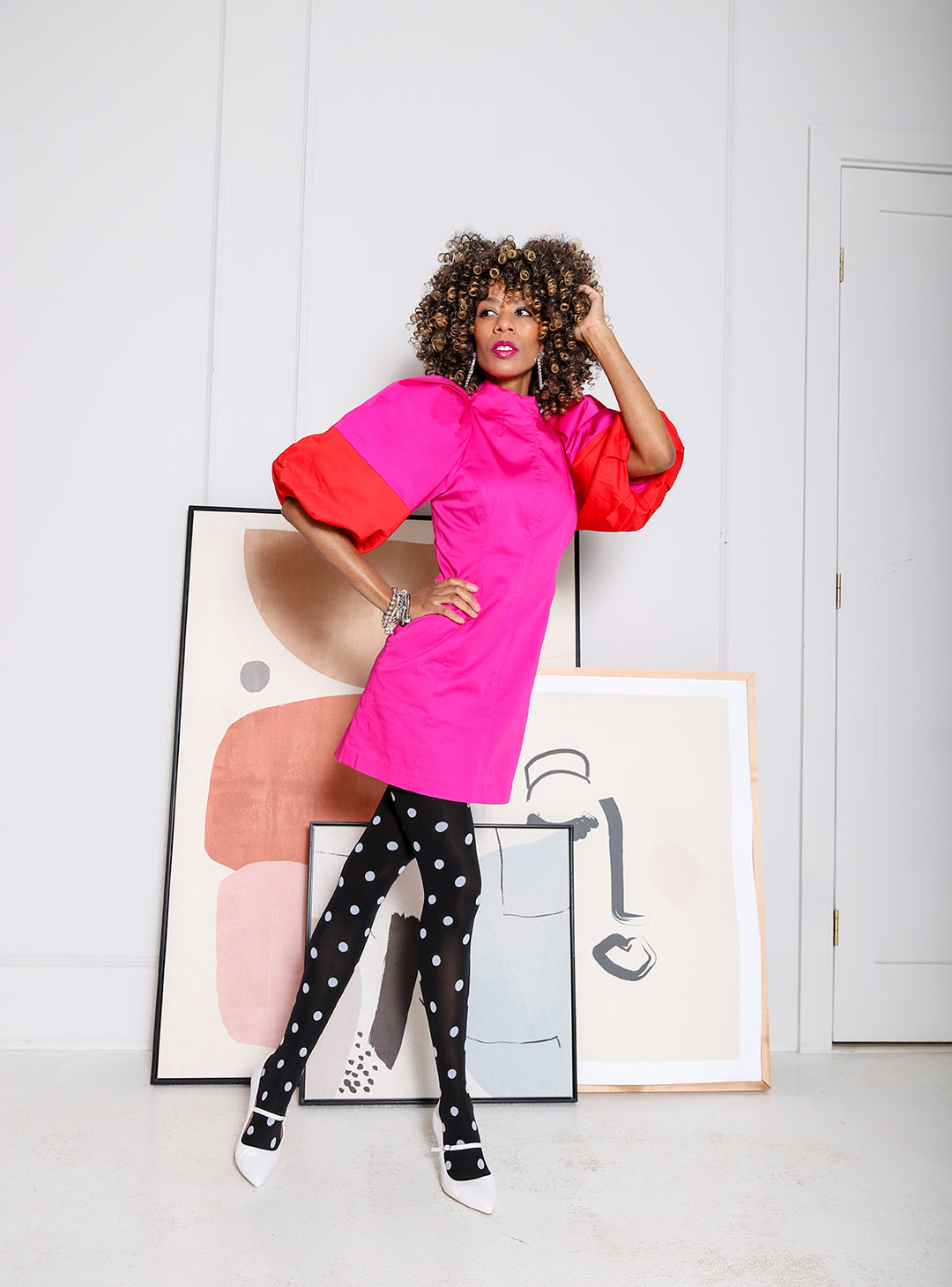 Shoes: Ally Shoes // Dress: Banana Republic (size 0 – 20) // Purse: Kate Spade (sold out, similar here)// Tights: H&M (sold out, similar here, here) //
For my gorgeous curvy girls: Dress , Dress // Tights //
I have always wanted my very own pair of Mary Janes since that episode of Sex and the City where Carrie Bradshaw was working for Vogue and she went in to the Vogue closet and found a pair of black Mary Jane's that she ADORED! Well, it took me a few years, but I got mine too, and I'm sure they're even more comfortable than the ones Carrie was salivating over!!!LOL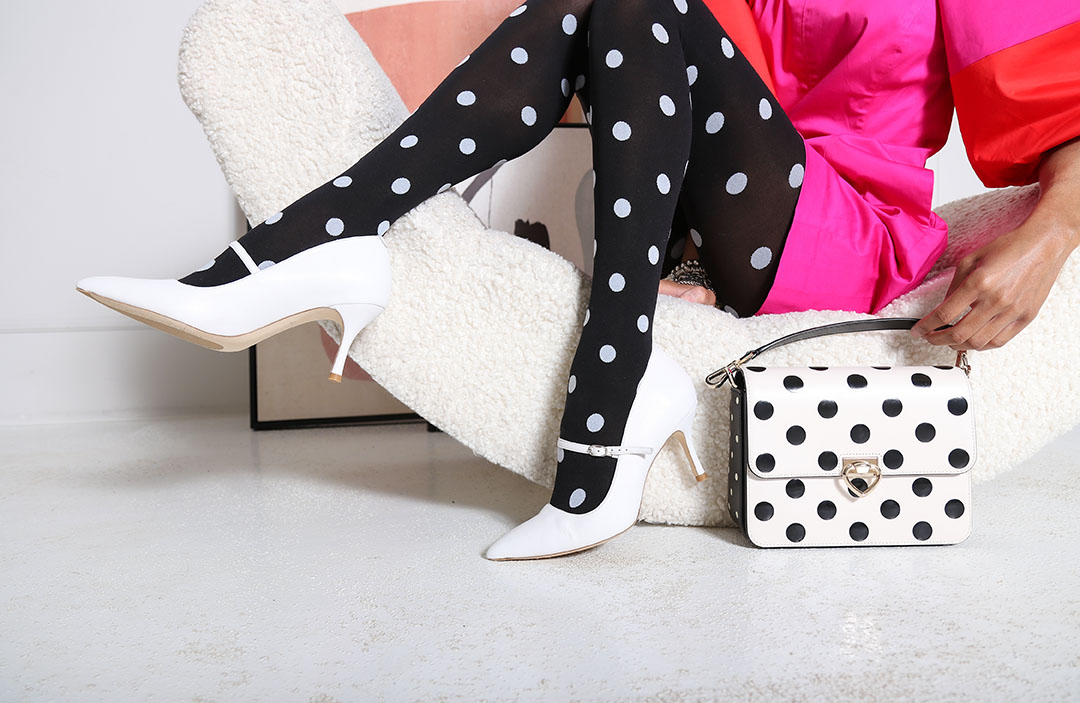 Let me tell you something, these shoes are absolutely fabulous! First of all, as we mentioned in the intro, Ally Shoes has half sizes and multiple widths to accommodate your tootsies. I am usually a half size and in my experience, it can be tricky getting a half size past size 9 with some brands. Which then means I have to go up a full size and try to find ways to make up for the fact that the shoe does not quite fit. With the two pairs of Ally Shoes I have, this has not been an issue at all.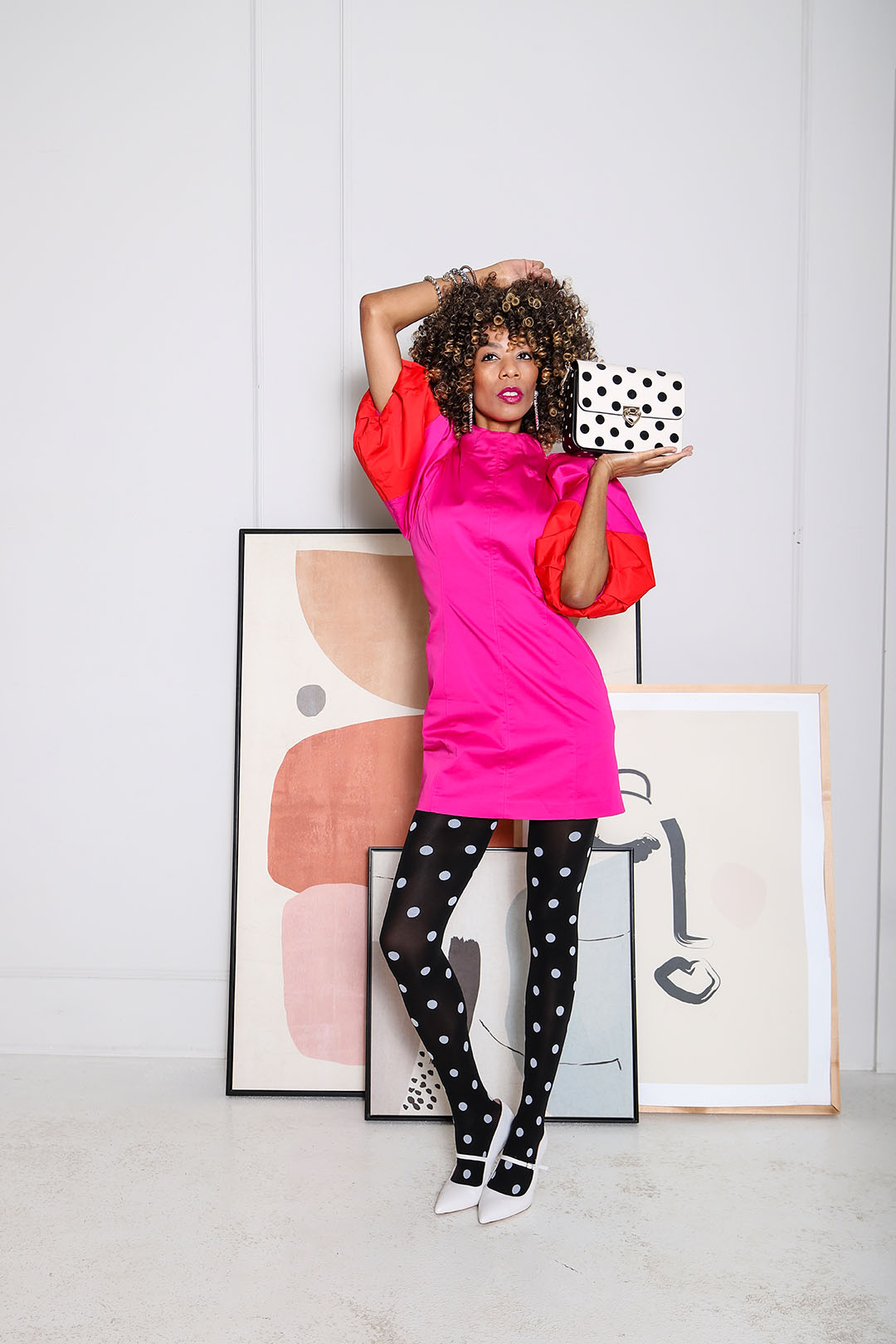 That said, when selecting my size I could actually choose between:
Size US 9
Size US 9-9.5
Size US 9.5
Size US 9.5-10
You get the idea. Their half sizes have half sizes!!!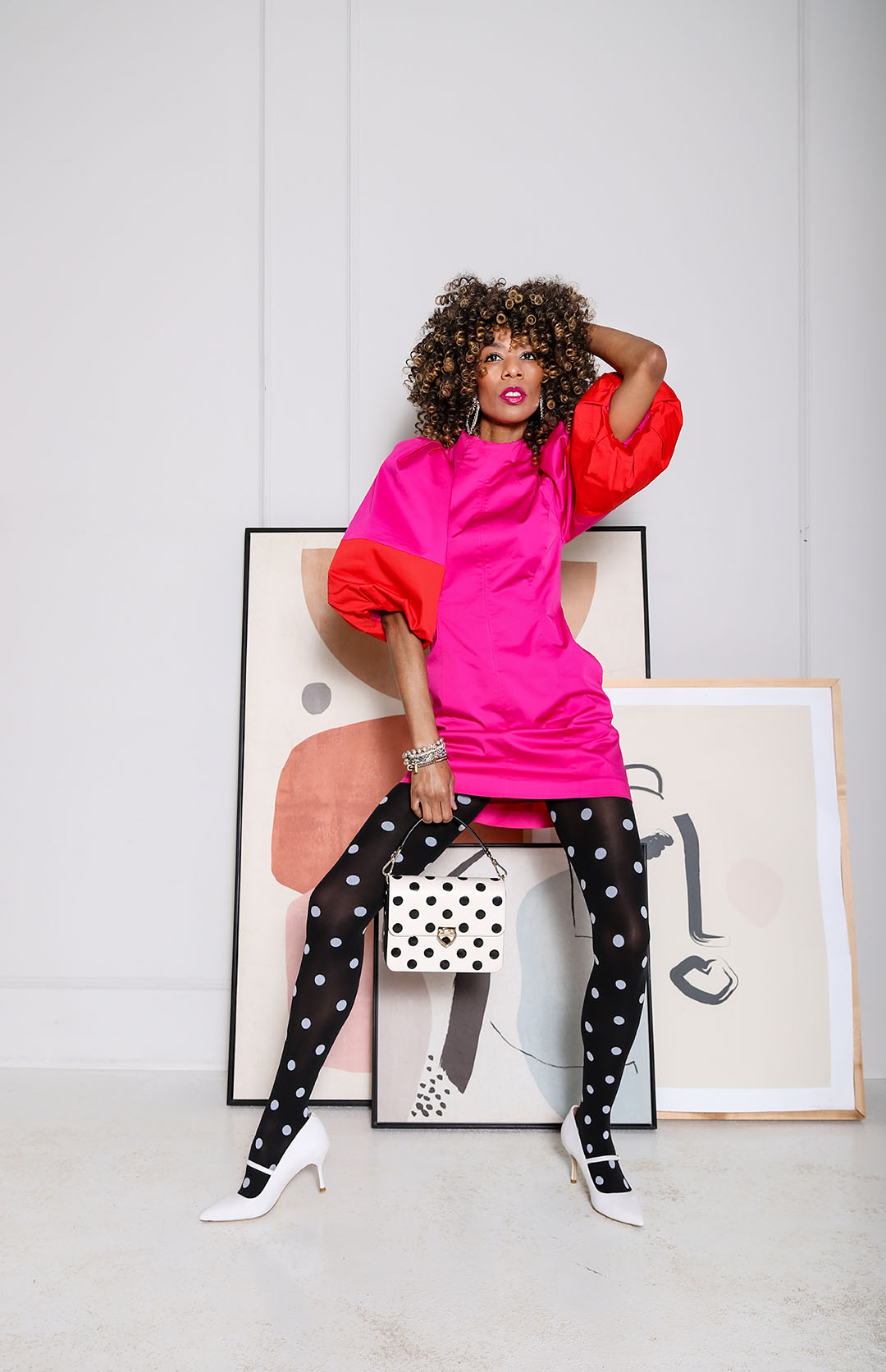 Now, these Mary Janes are more of a custom item and the price is a little bit higher to reflect that fact. But you have many colours to choose from in suede, leather and glitter on top of the fab fit and supreme comfort, it's worth it. The heel is also a perfect height to allow you to rock them more often and to more places so that you know you ca get your money's worth.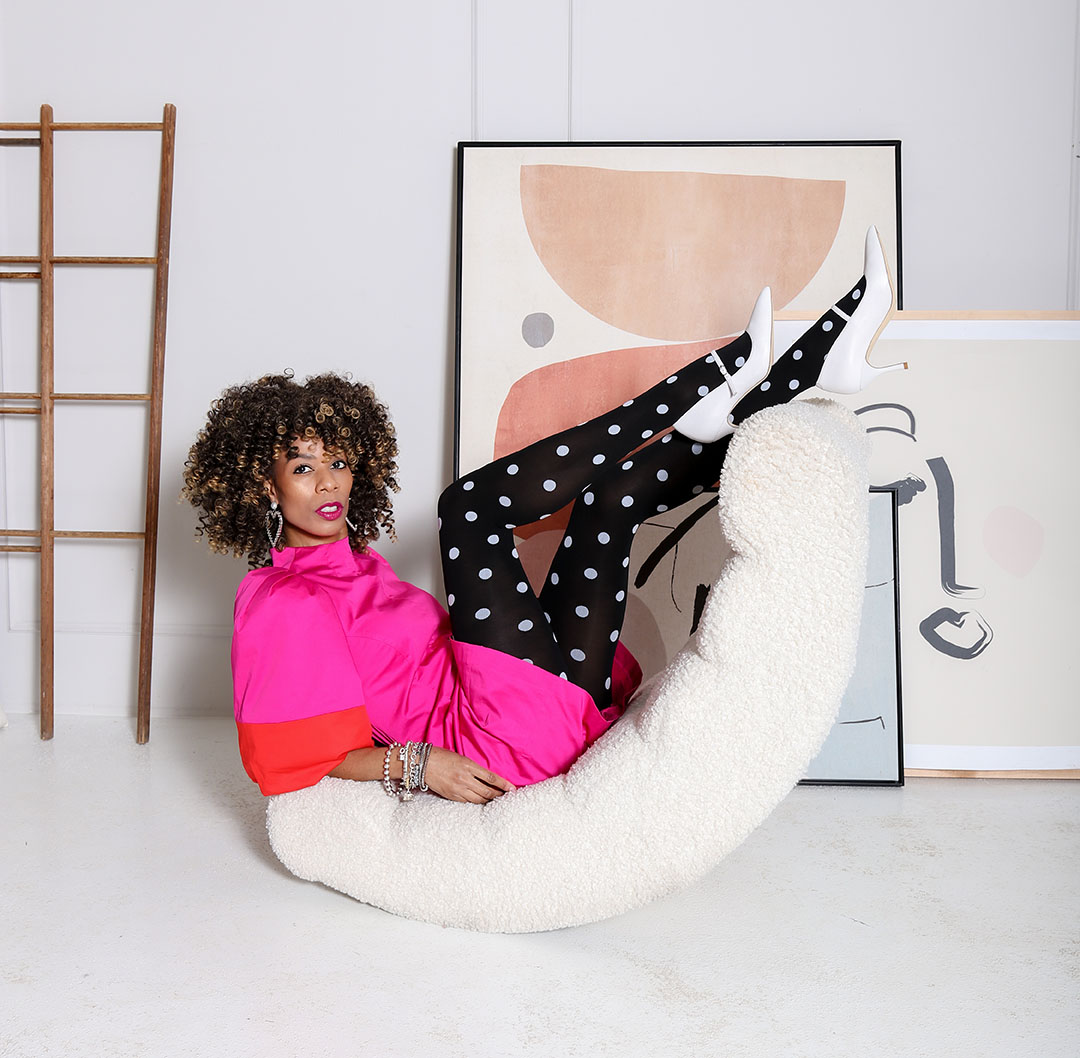 Styling these shoes was a dream! I paired them with this beautiful balloon sleeve mini dress to show off my gams, and these awesome polka dot tights that are so very playful and fun! I added this polka dot bag that I rock practically on a daily and I was good to go!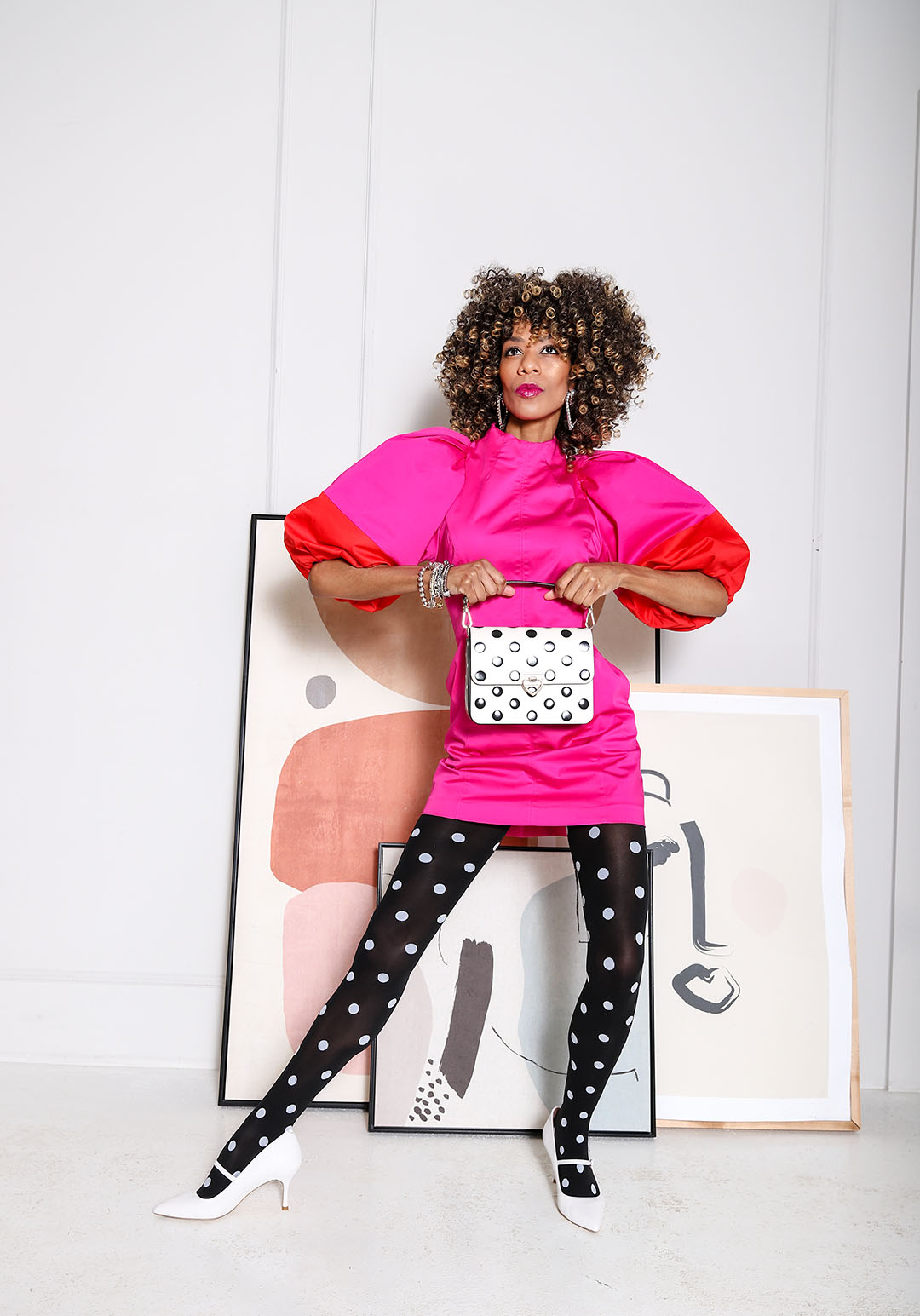 Comfort and style! You get both with Ally Shoes and I AM HERE FOR THAT!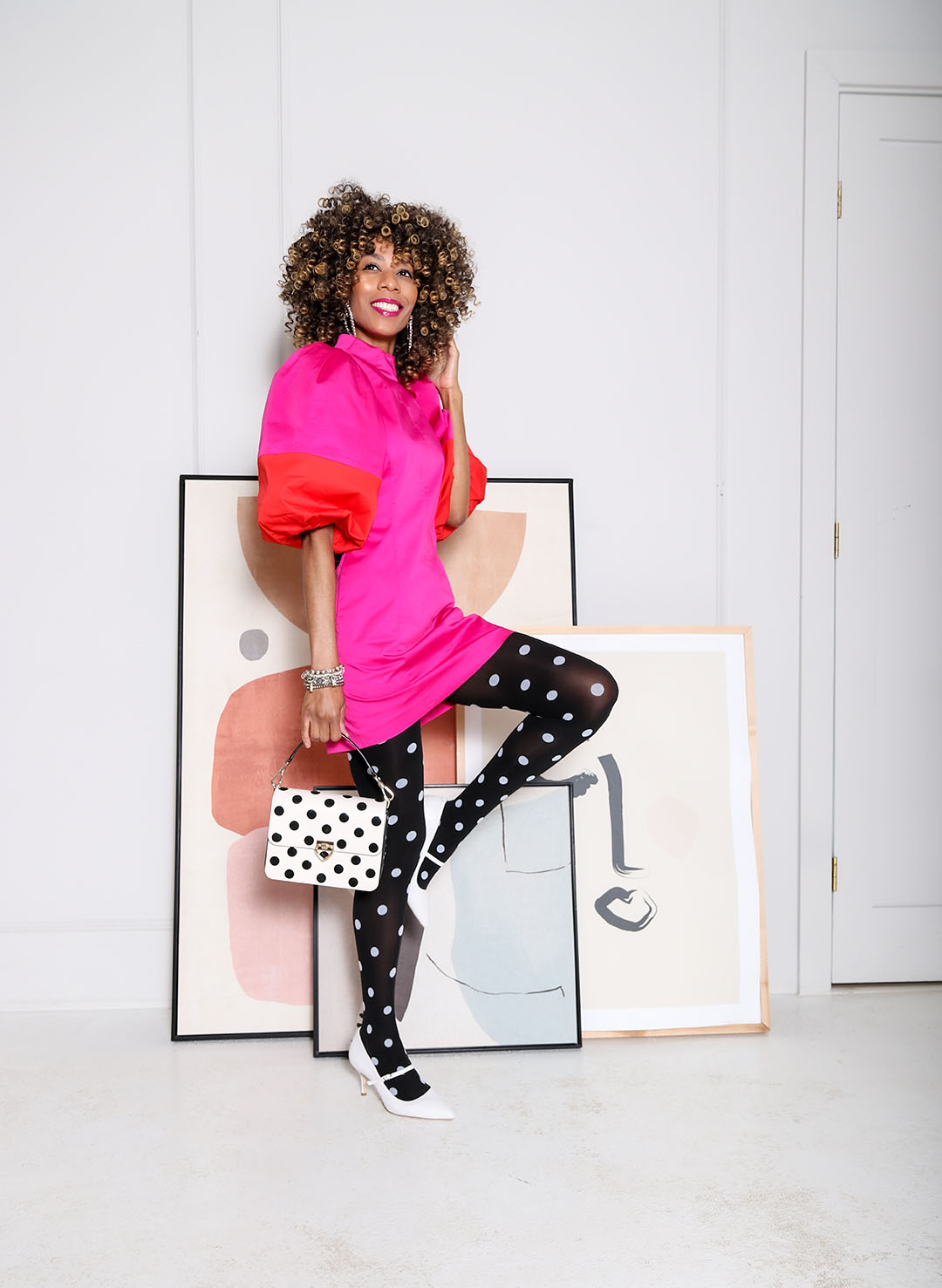 And that's the long & short of it!
Gail & Leslie xoxo
Photo credit: Roseline Bonheur
Although the shoes were gifted, the opinions expressed are our own.