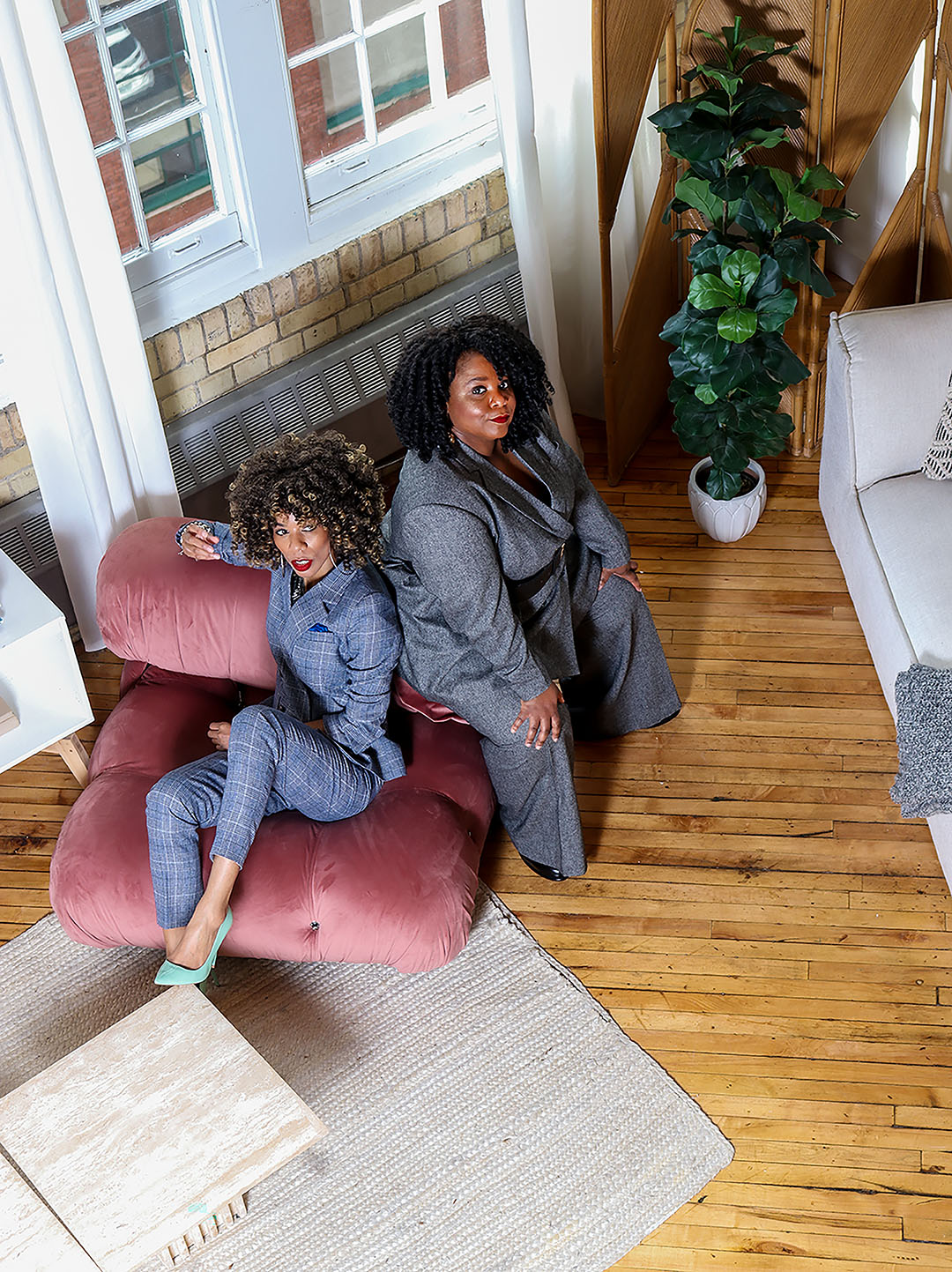 Happy New Year beautiful people! We are back to kick-off 2022 with one of our fave brands – Sumissura! This brand is all about customization, so size is no problem! Big, little, small tall, they have got you and your curves covered! And, they don't just specialize in suits! They do coats, dresses, blouses, pants and shoes too (more on that one to come in a later post!). Oh, and they've got pieces for men as well if you're trying to buy for that guy! 😉
So scroll on to see what we're rockin' and why we love it!
Leslie's 'Bout Boss Business!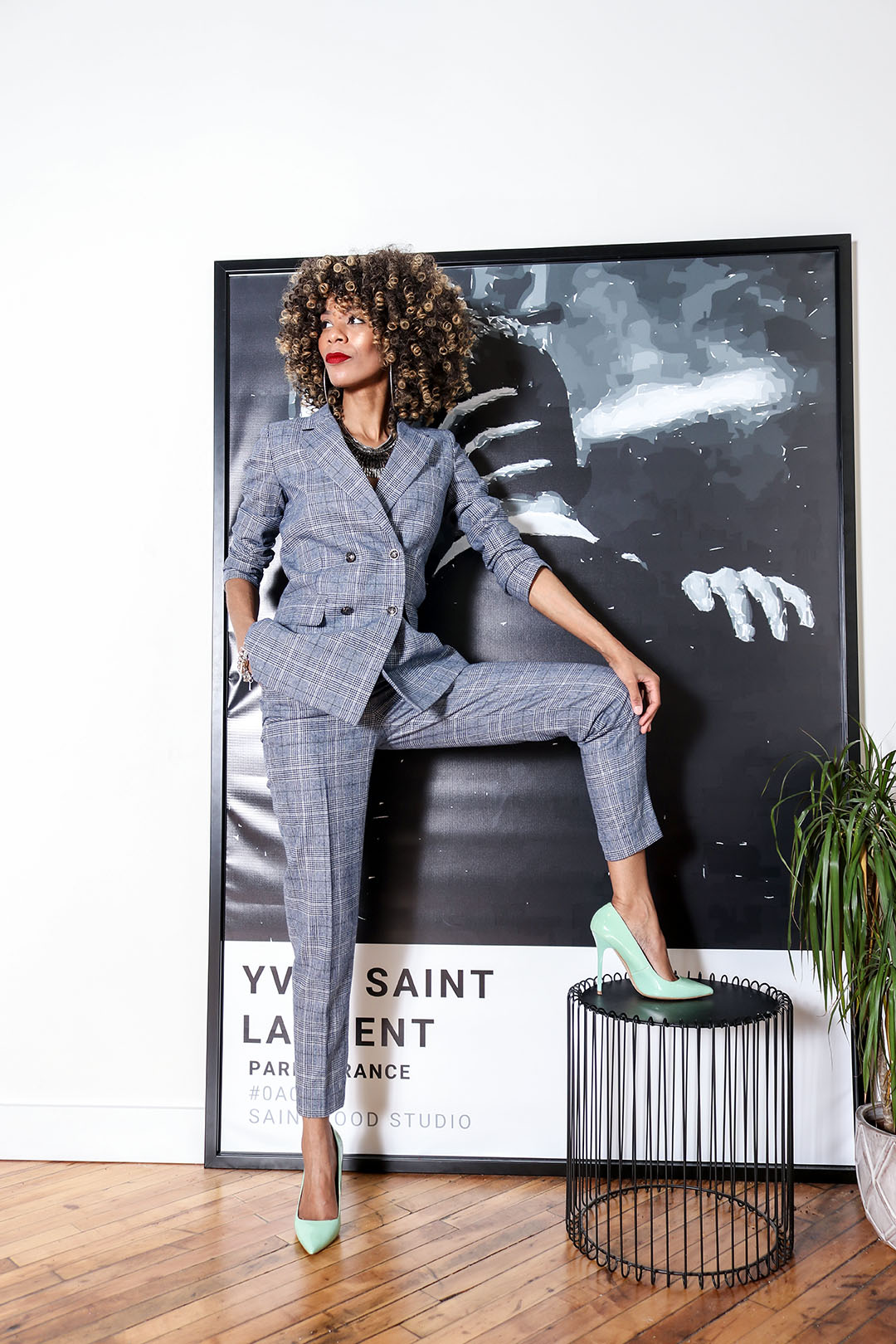 Suit: Sumissura // Shoes: Office (old, similar here)
For my plus size beauties, this suit is custom so it comes in the perfect size you! Use the link above!
I've said it before and I'll say it again; I LOVE suits! I am dressed and ready in one foul swoop and I effortlessly look pulled together and polished! This is definitely one of the more conservative suits I have in my wardrobe, but that just means it's the perfect foil for adding striking jewelry, bold colour and print mixing galore! Ah the possibilities!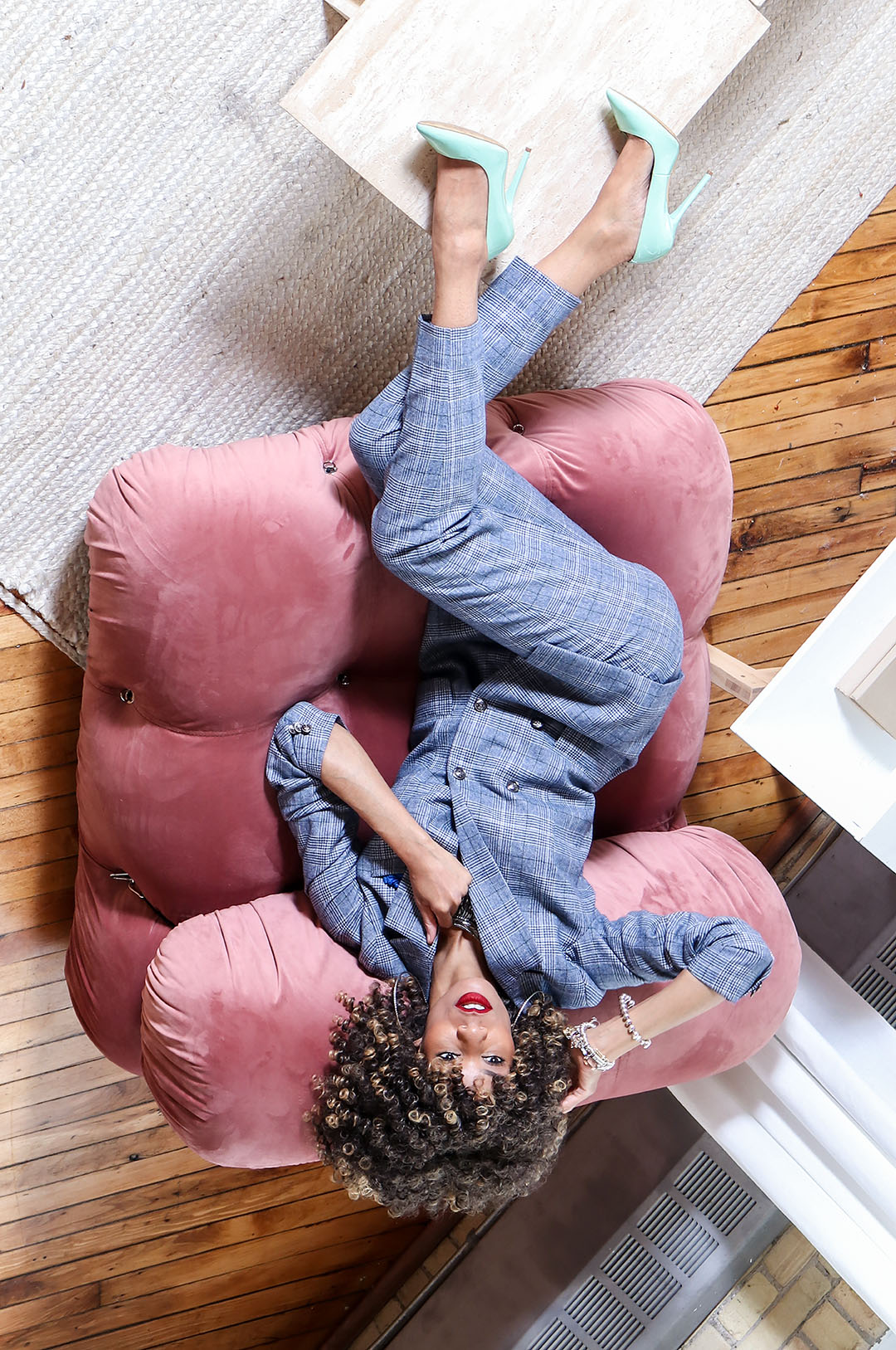 I went for a subtle blue and white plaid print for this look. With Sumissura you get to select your fabric, style of suit and all the trimmings (button detail, monogram, colour of collar etc.). This means you get to create a suit that is custom to your specifications and style sensabilities! Also, if you prefer, you can choose a jacket in one print or colour and the pants in another (something I think I may try next…wink-wink).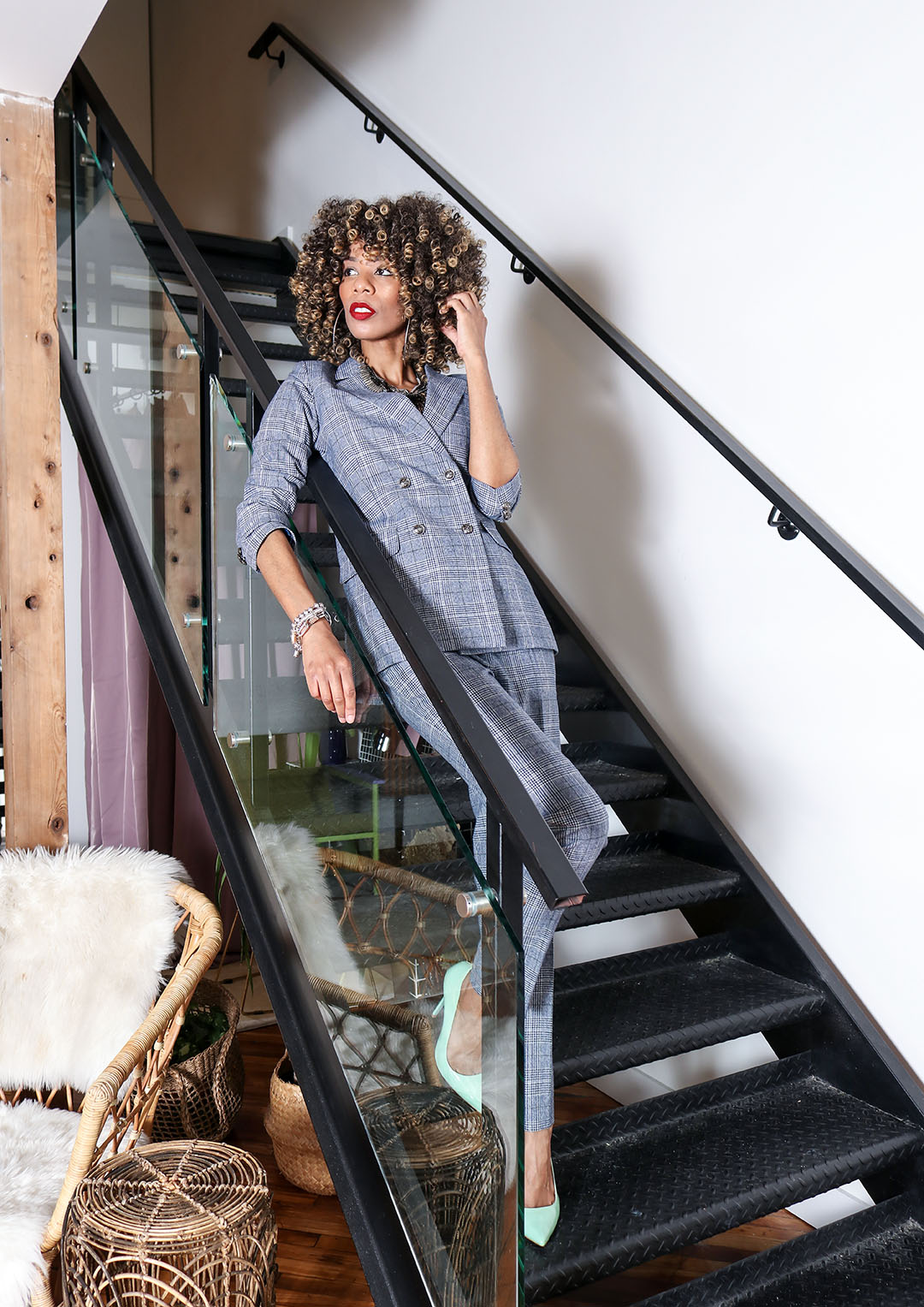 I opted for the double-breasted style with slim ankle length pants. I love that I can rock this look with heels or flats (which is the main reason I went with the ankle length…I be strugglin' in them heels these days y'all). But the best part of every suit for me is the ability to remix it to the Gods! And yup, I will be sharing some remixed looks in a later post!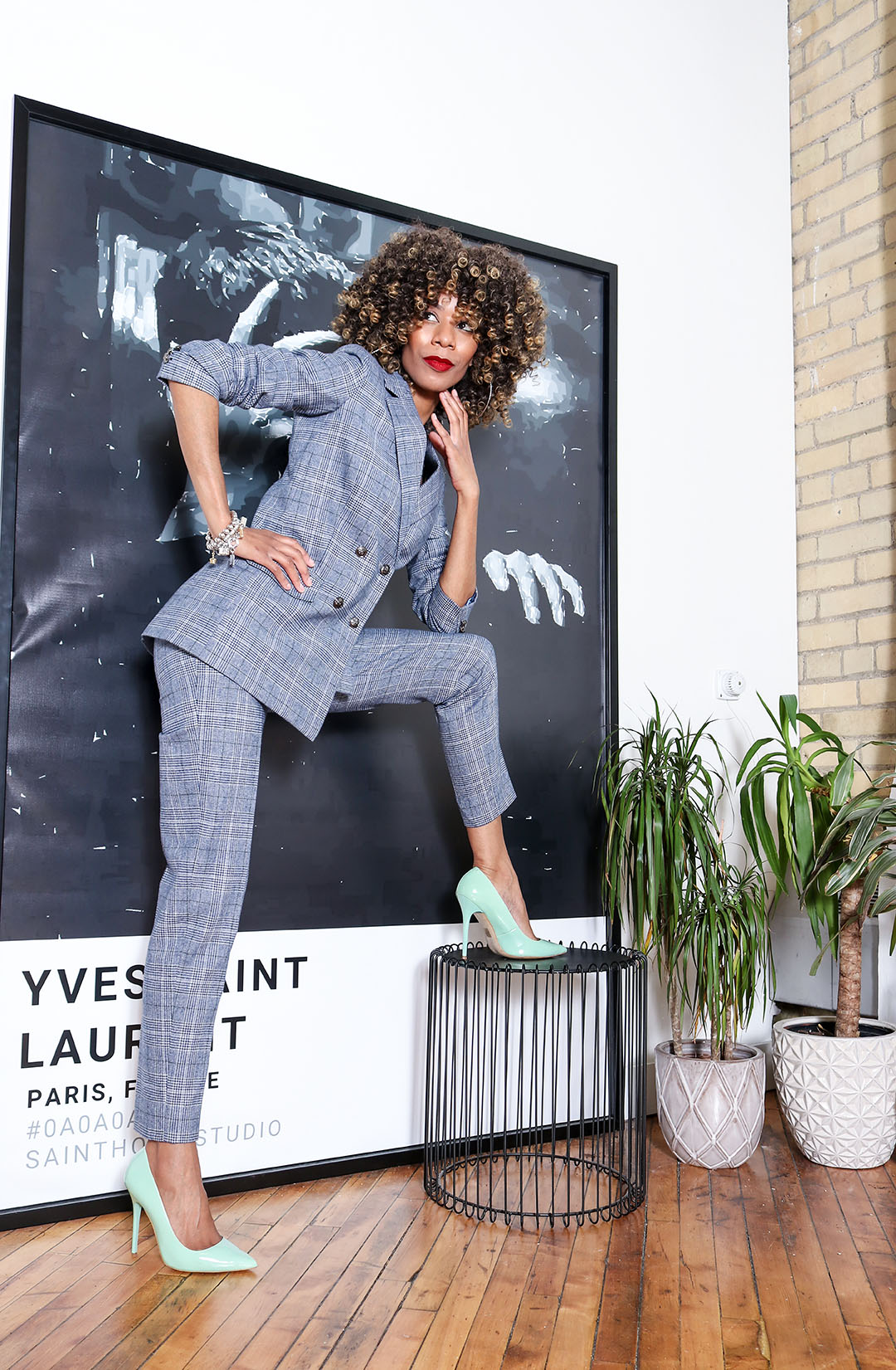 All in all, I love the fit of this suit. Sumissura is great with getting the measurements on point and offering fabric and styles that are on trend as well as more classic cuts and pieces! With this suit, I know I will be able to remix it to create a ton of looks (yes, some of which I will share with y'all) and it is not a piece that will go out of style any time soon! Talk about a great return on investment!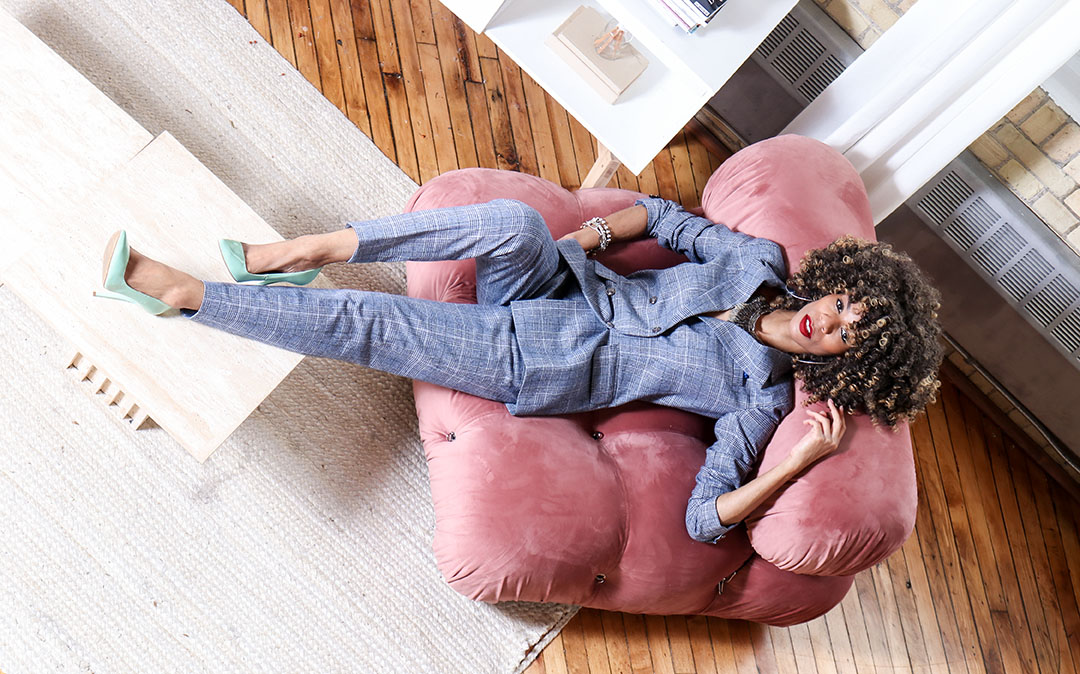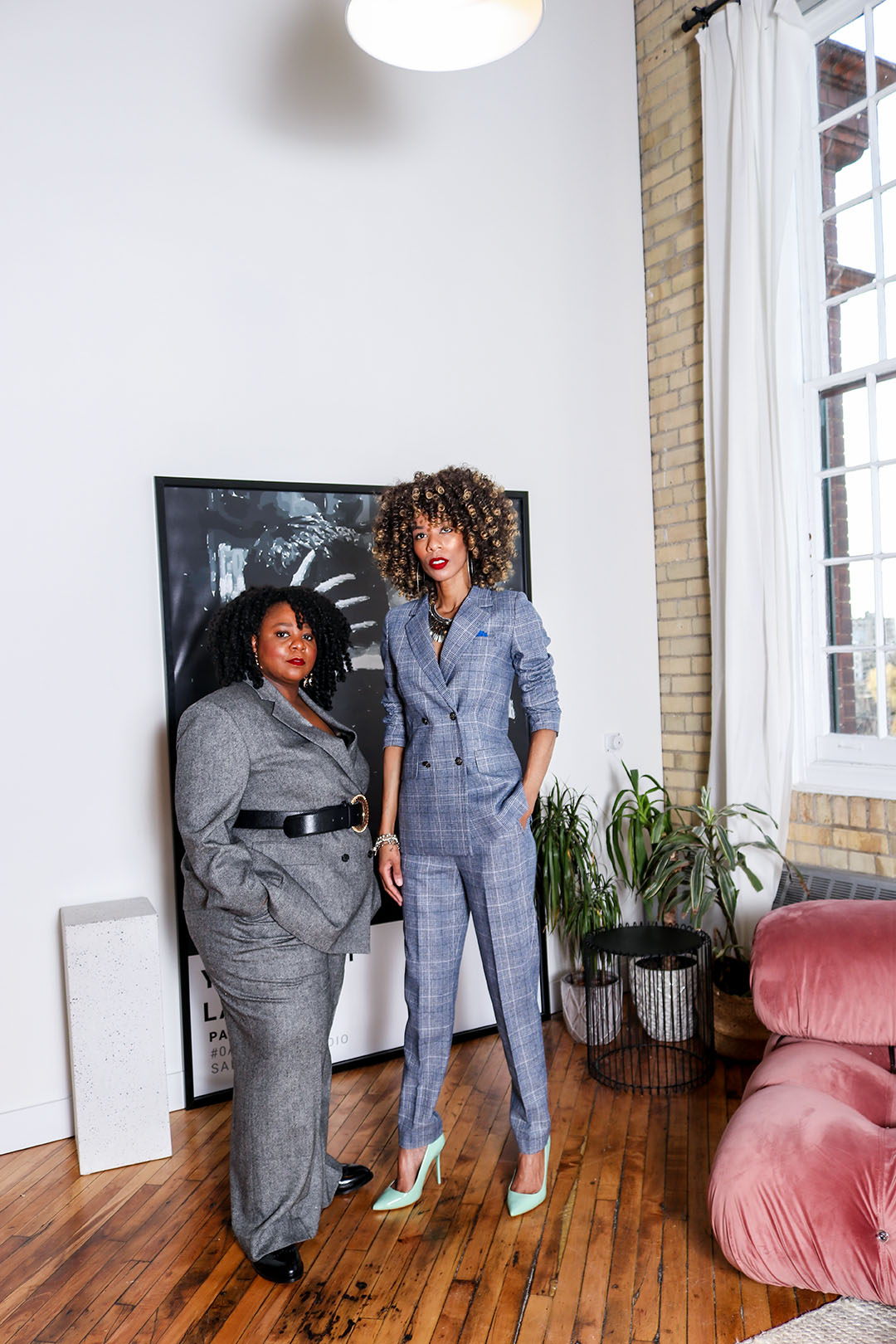 Gail Making Boss Moves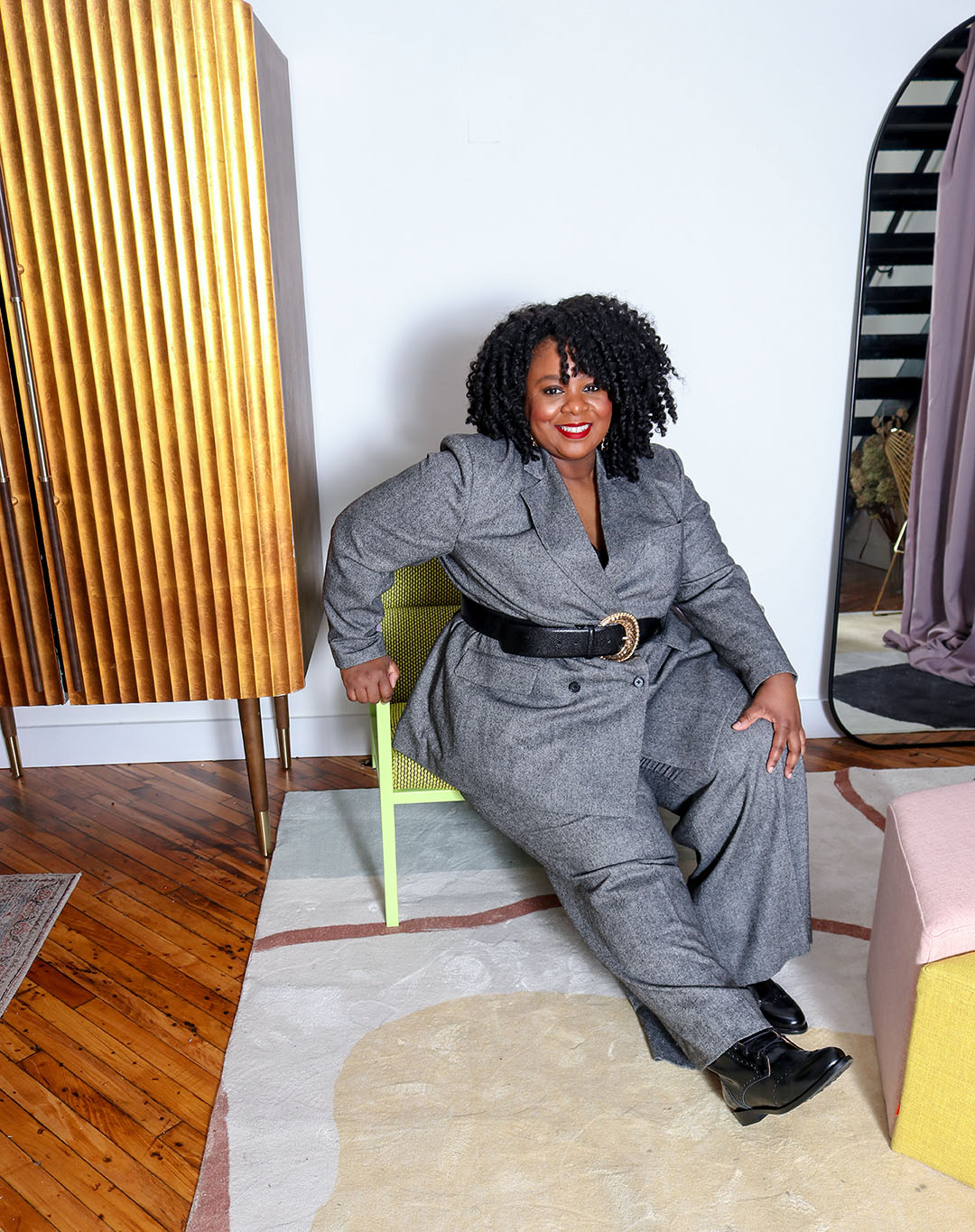 Suit: Sumissura (fabric used was rustic grey tweed called the Quinton) // Belt: Eloquii (old) similar here // Booties: Sumissura
We back at it again y'all. We're steppin through with boss looks from one of our fave size inclusive brands – Sumissura. With Sumissura custom made is their game and I love to see it. No more worrying if will this or that item fit me – oh no! Everything Sumissura has to offer is always SIZE YOU!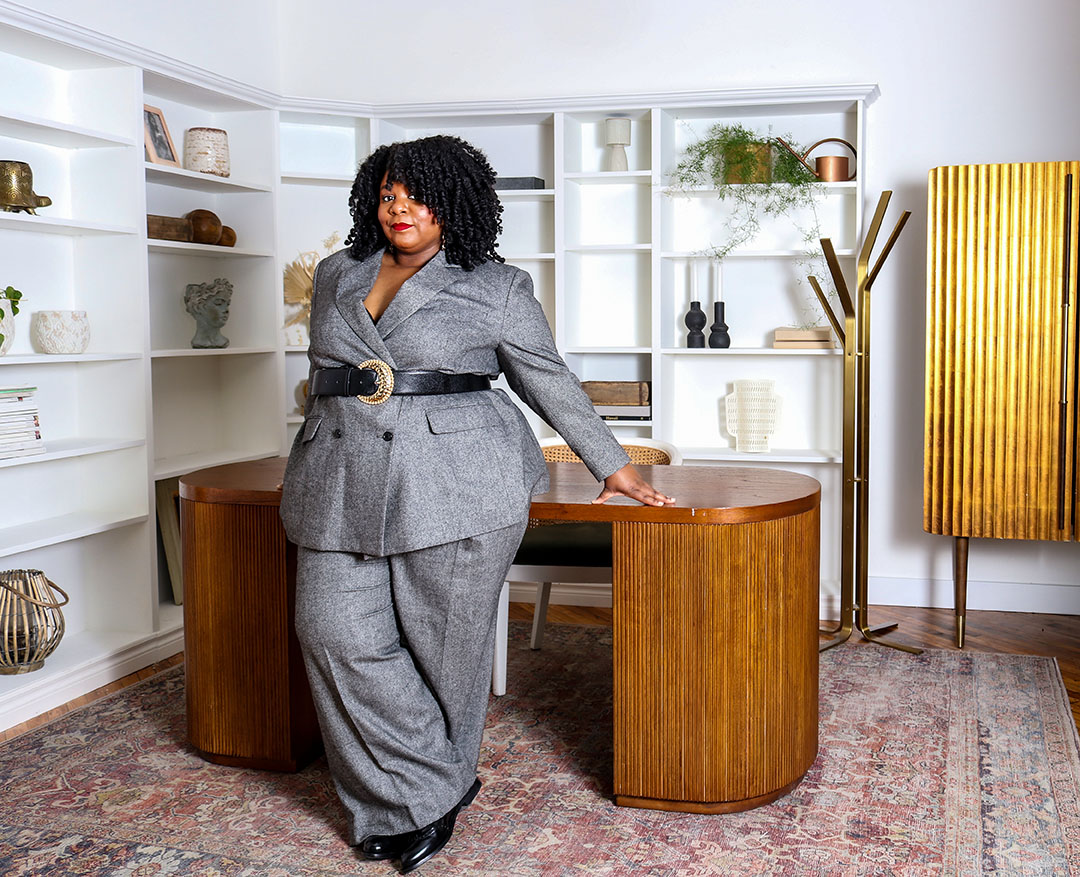 One of the things I love about a great fitting suit is the versatility. Suits can and often are on the pricey side but when you can mix, match and remix a suit your dollar stretches even further.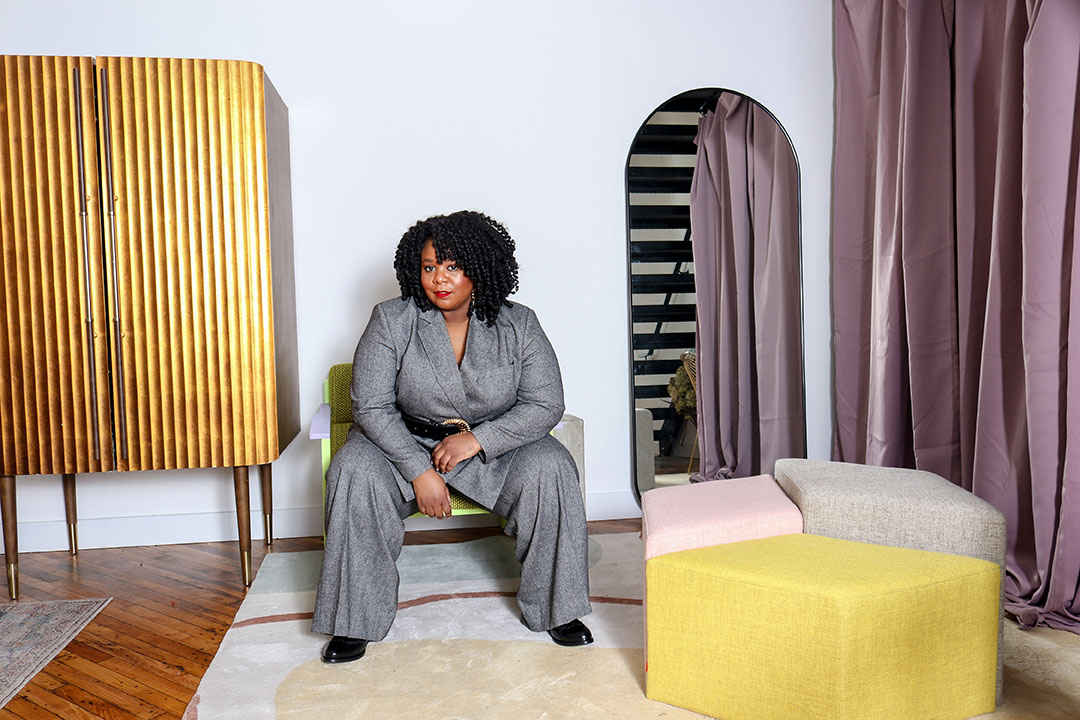 For this time round, I chose a double breasted suit style paired with wide leg trousers. I kept it all the way bossy with this light grey tweed look and added a bold black belt with the huge buckle. I could easily throw on a beautiful camisole underneath or add a sleeveless turtleneck vest.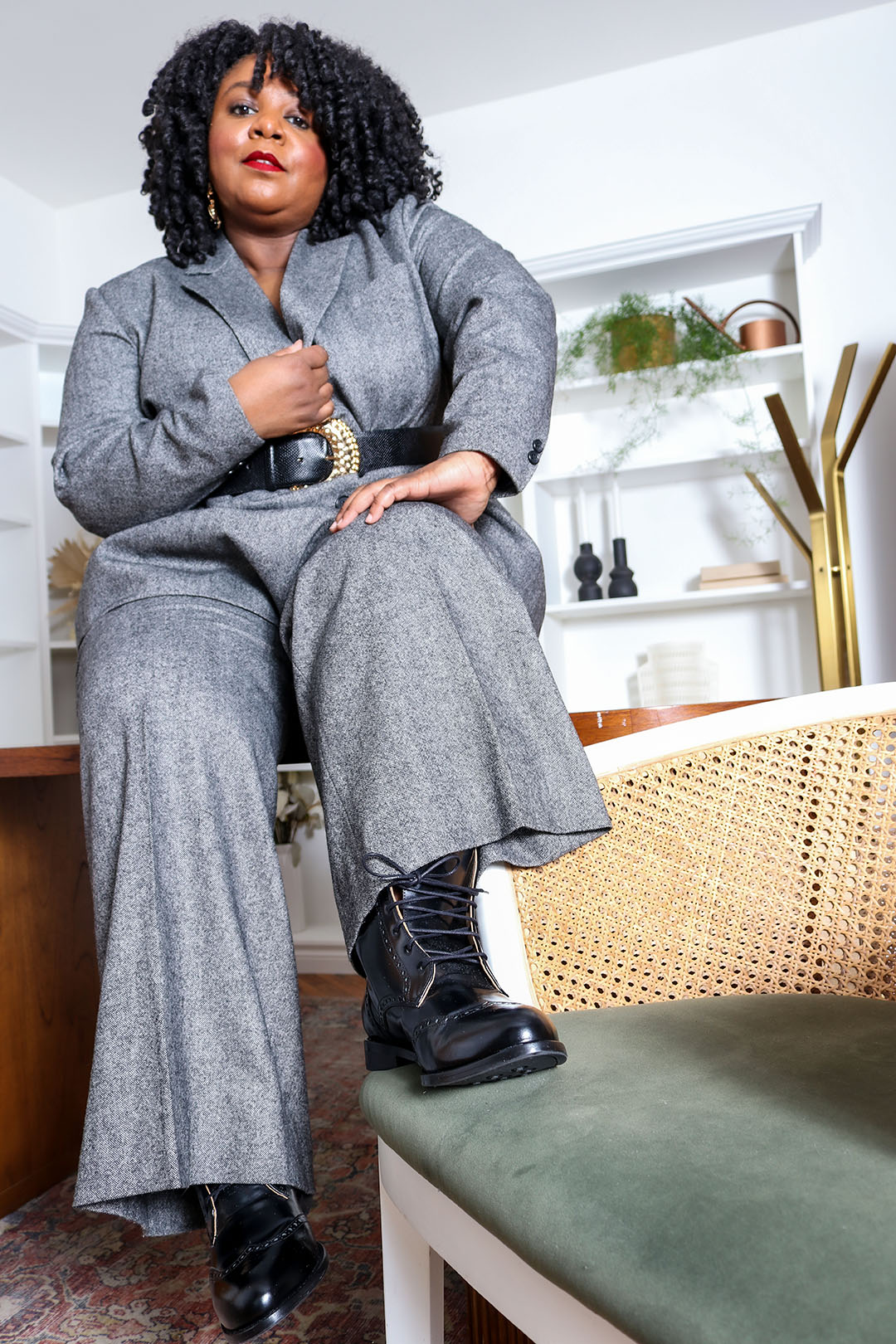 Now a word about the booties I'm wearing. Sumissura has just introduced a custom footwear line! They offer boots, to loafers to brogues and the possibilities in terms of design are truly endless.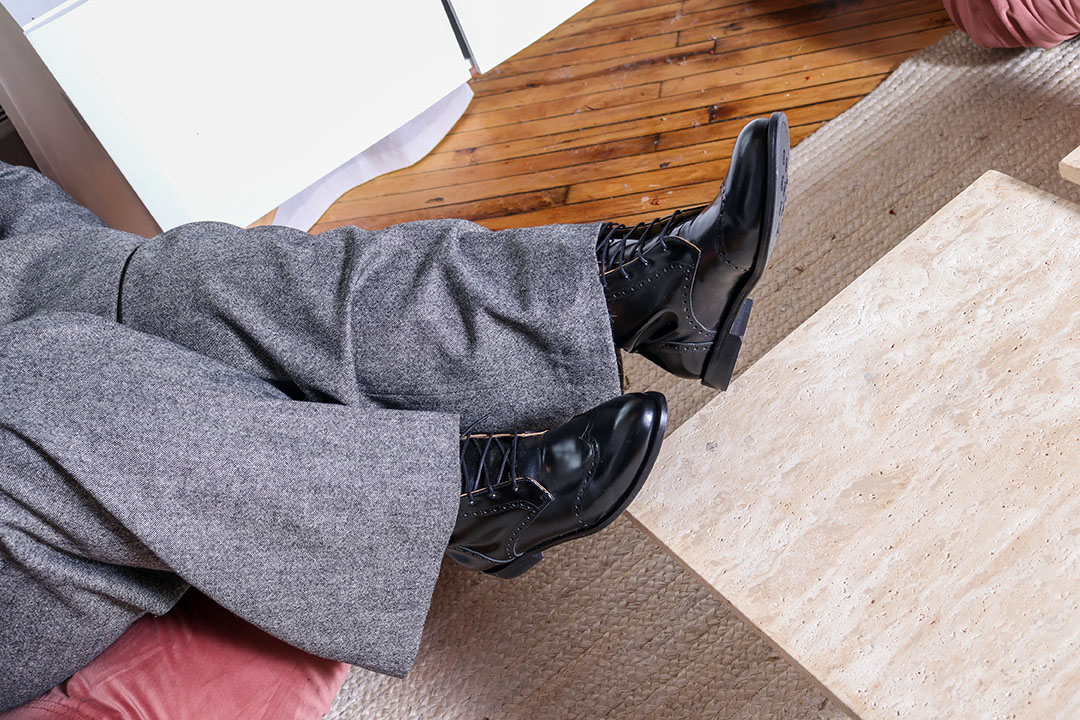 In my case, I went for a classic brogue boot style in what Sumissura calls a "Flora" black leather – simple yet elegant! I would like to cause and add that you size down when ordering you shoes with them.
I completed my look with some fun dangly earrings and voila and walking into 2022 bringing those boardroom vibes.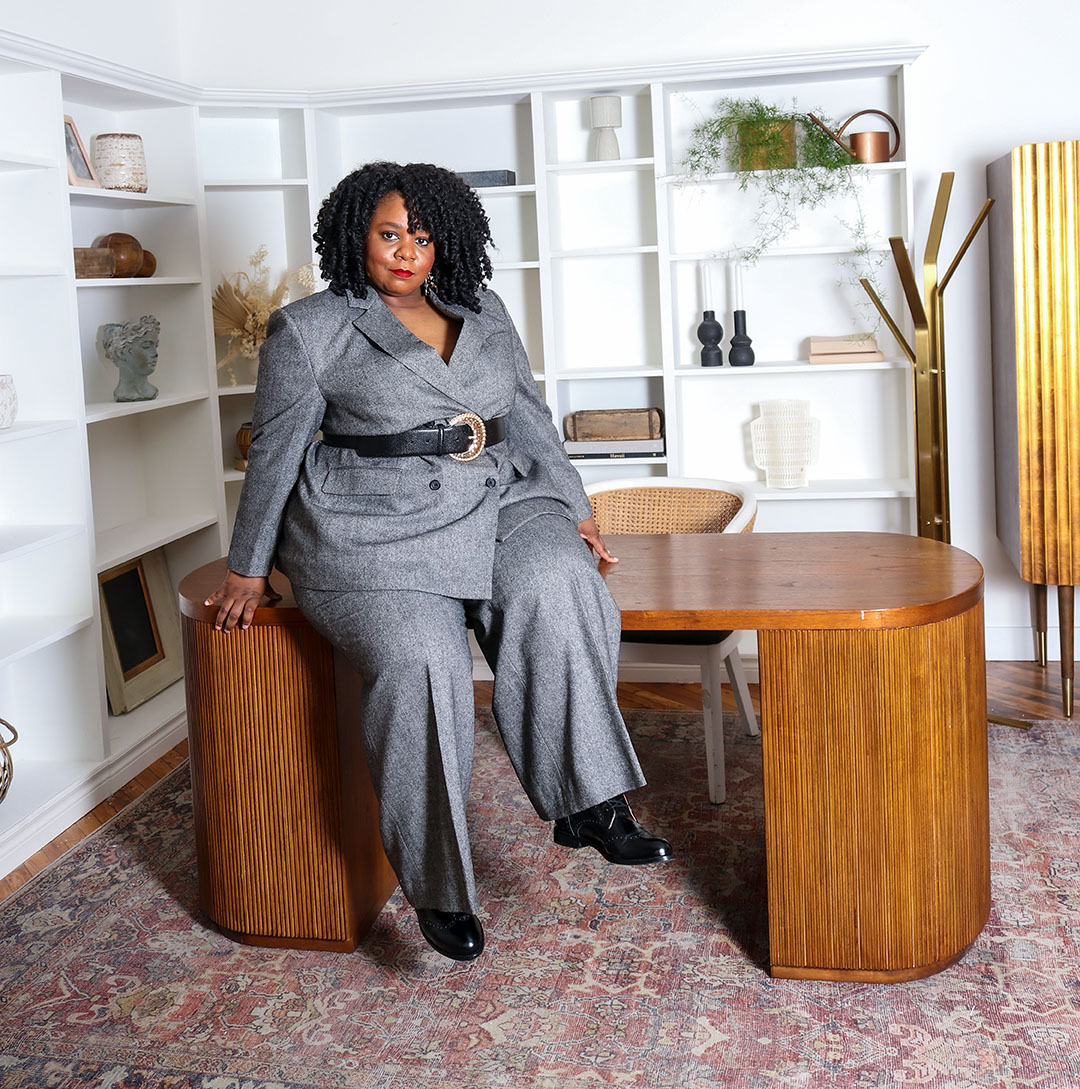 Stay tuned because we will be showing you how we've remixed these suits in upcoming posts!
And that's the long & short of it
Gail & Leslie xoxo
Photo credit: Roseline Bonheur