Sweater dresses in all configurations are THE in thing this season. Come along with us to see how we're twinning and winning in knits!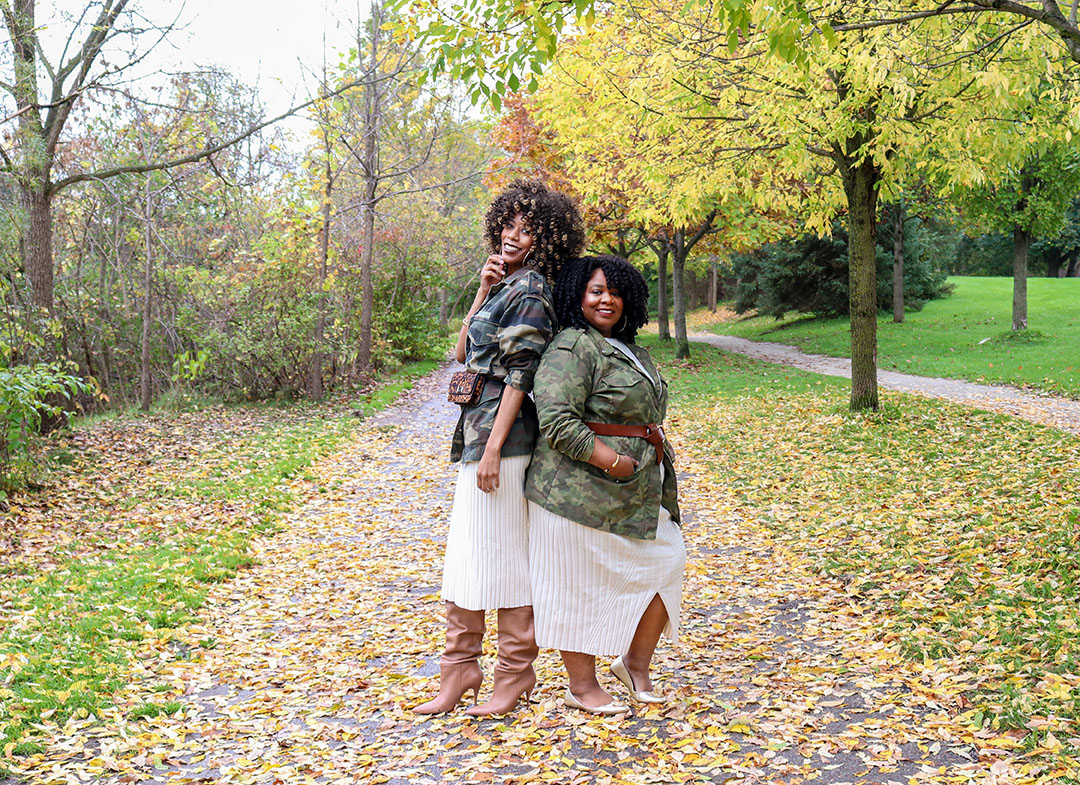 Gail in the Knit of Things…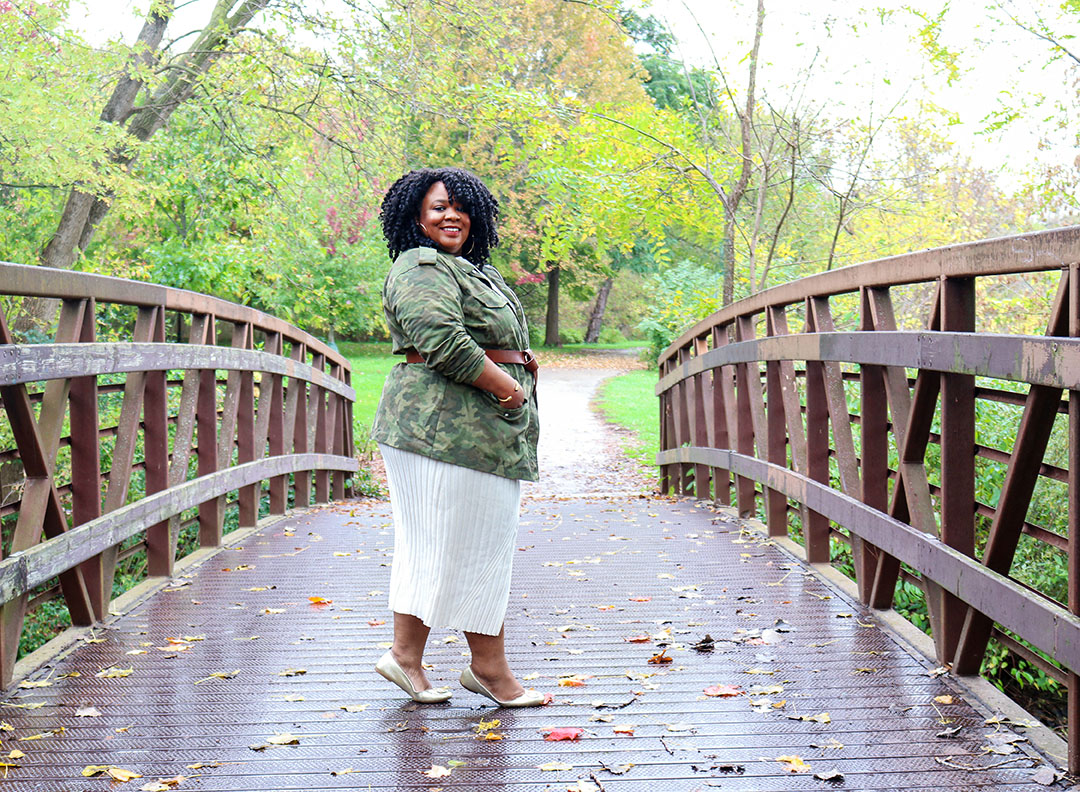 Sweater Dress: Anthropologie (sold out) similar here // Camo Jacket: JustFab (old) similar here //
For my tall glamazons here are options for you: Dress
Sweater dresses are THE it dress of the season so of course I had to get in on the fun y'all! This cream coloured beauty is from Anthropologie.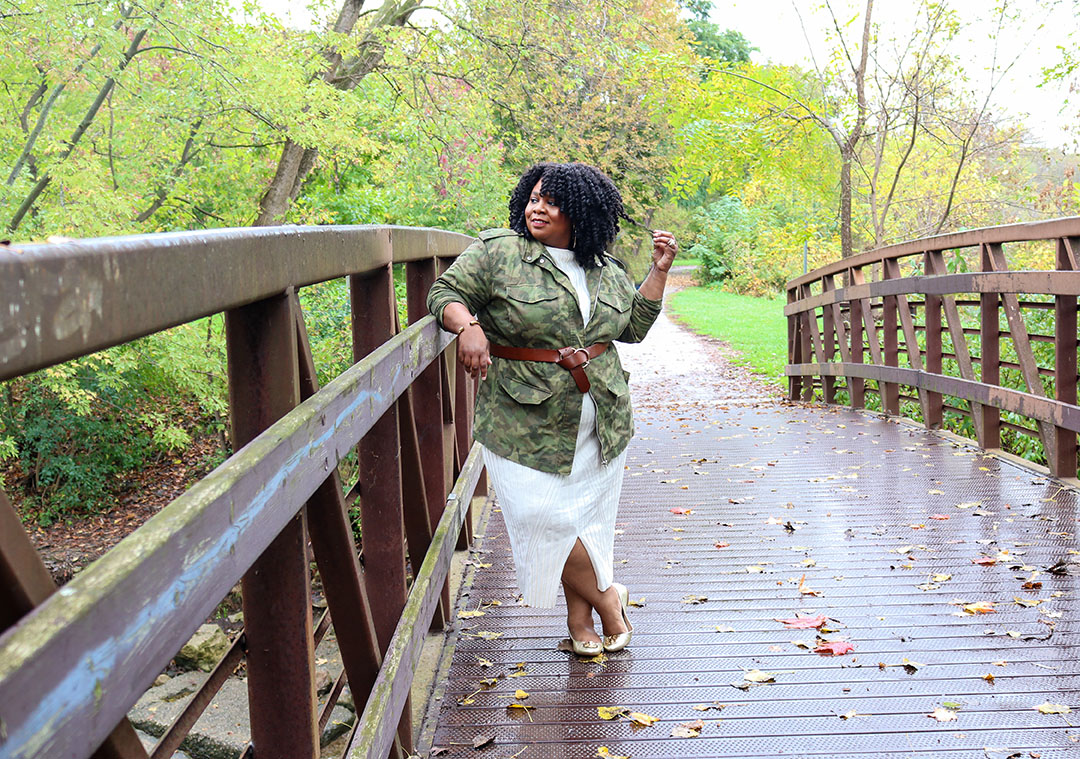 The dress is a v-neck ribbed dress style with a slit in the back. I decided to do something a little different by wearing the dress backwards just to switch things up a bit.
What I love about this dress is that it can be dressed up or down and in this case I went for a more casual look.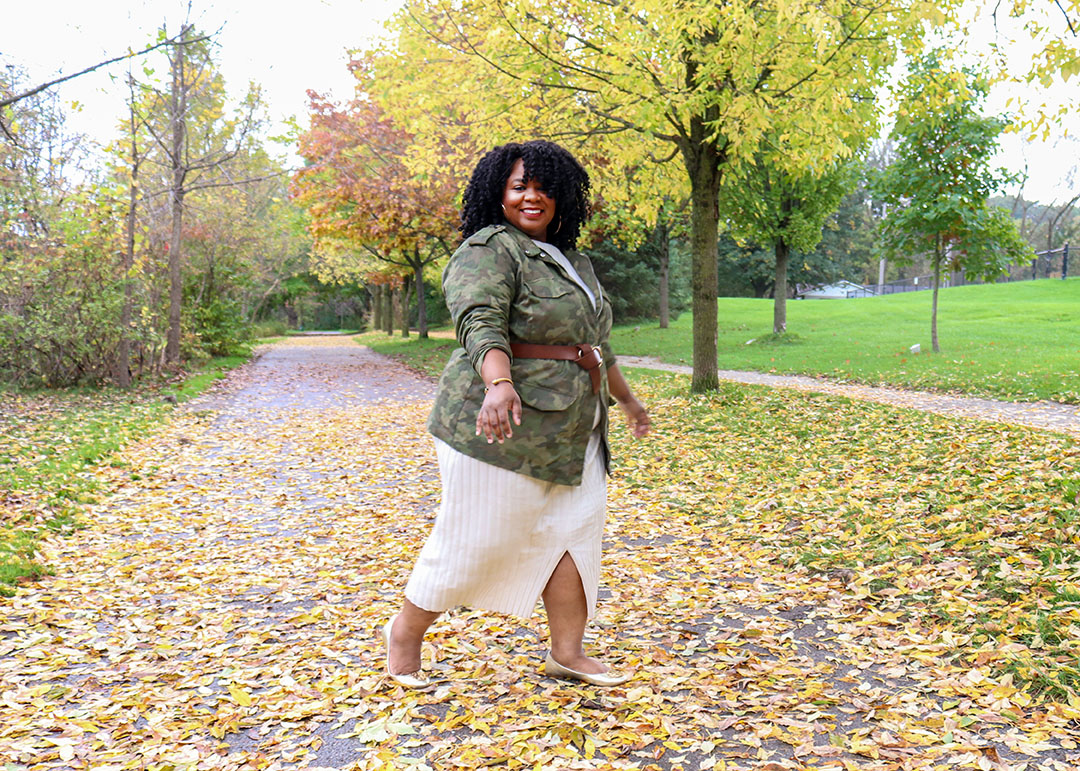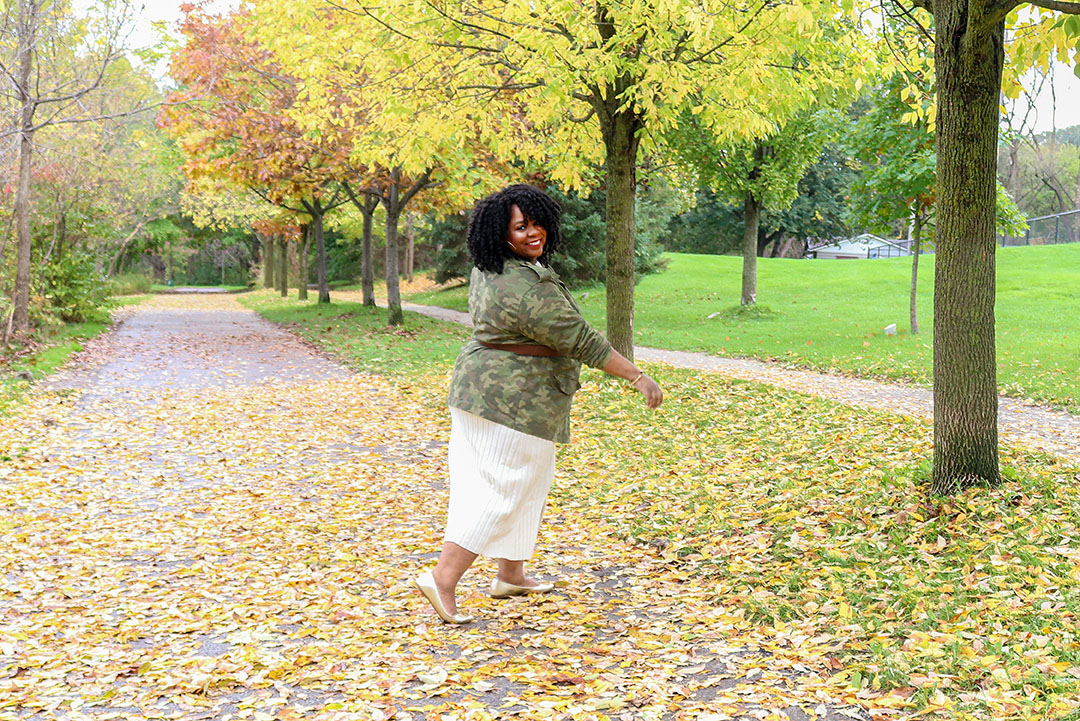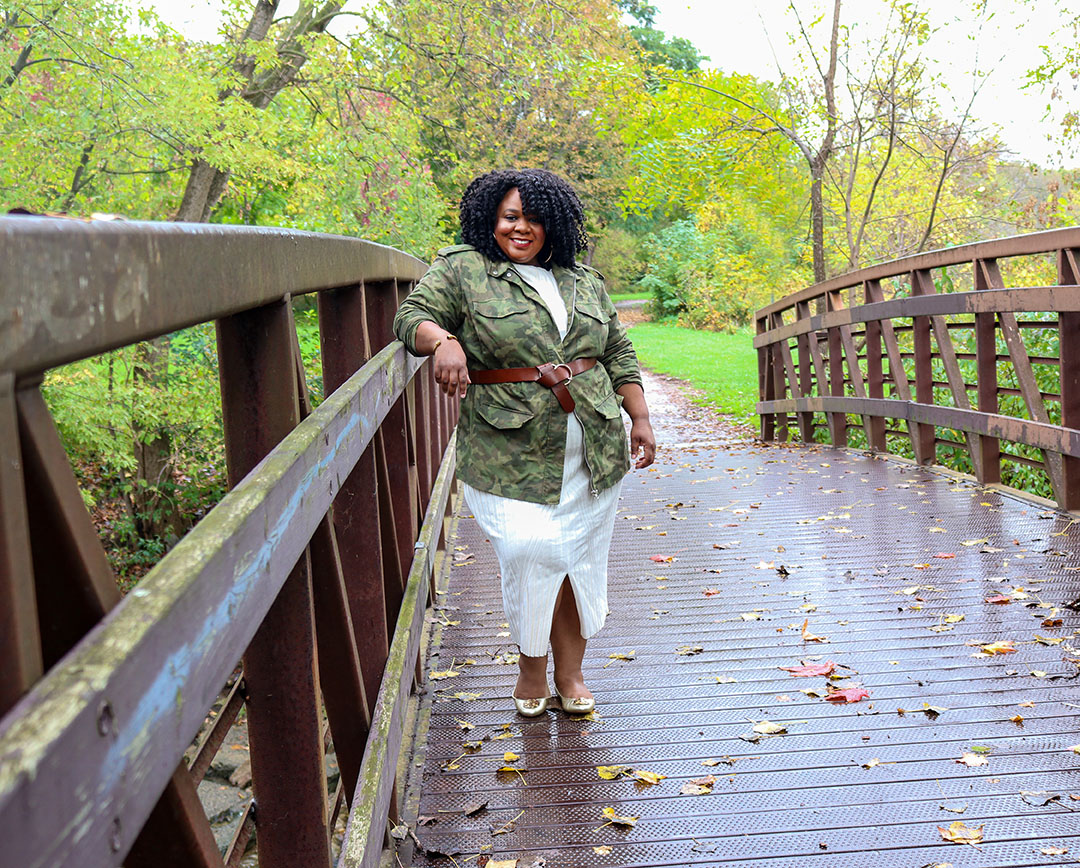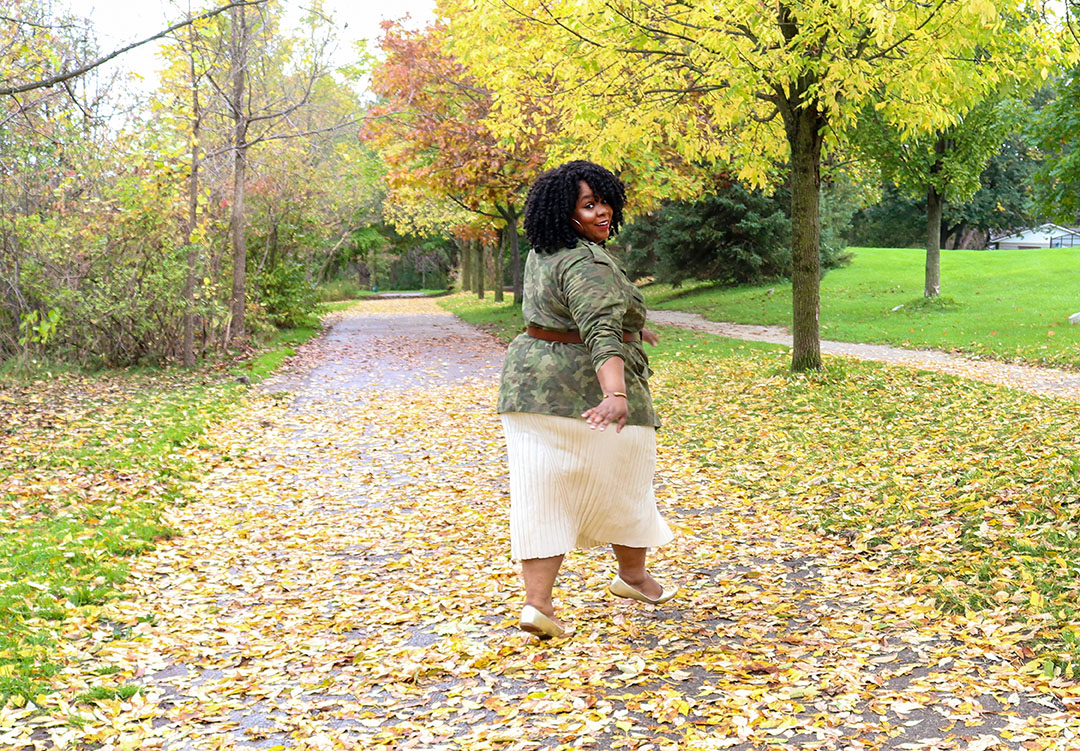 I added this camo jacket to the look for warmth and to add a little je ne c'est quoi lol.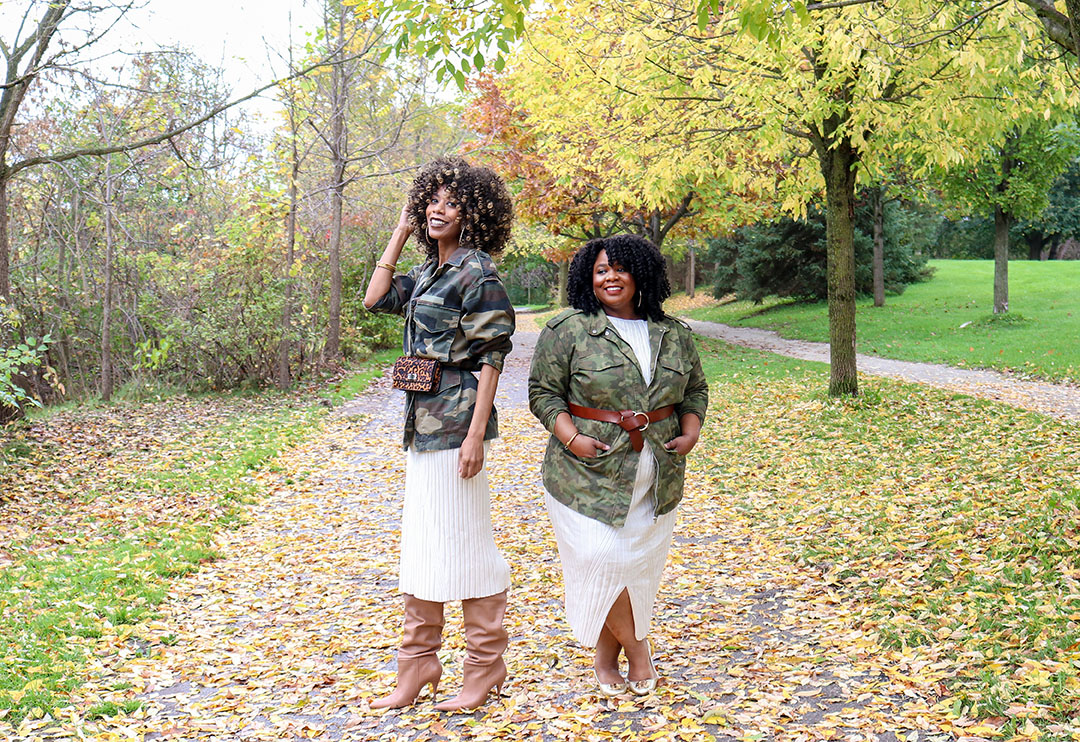 Leslie's Nuts for Knits Like…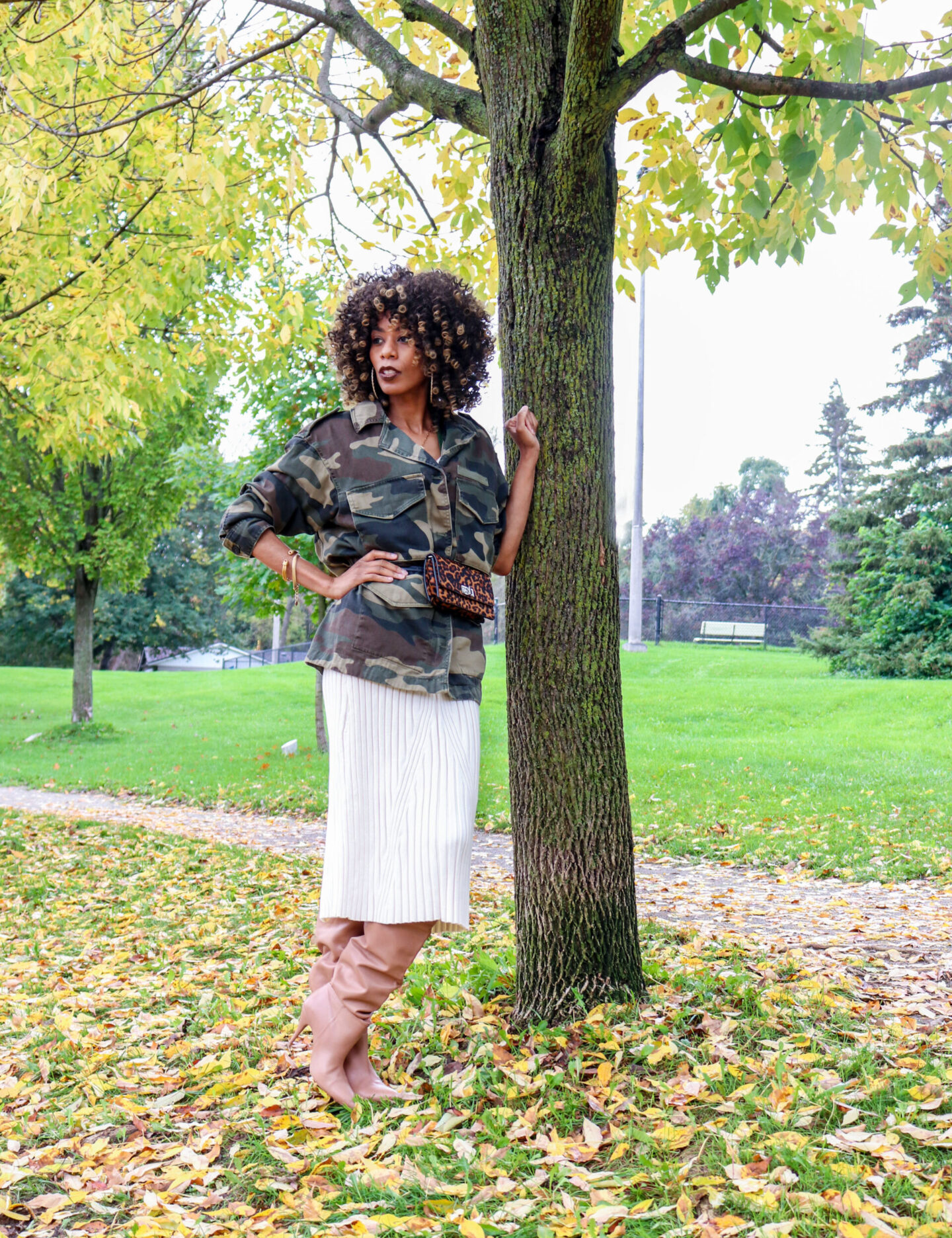 Jacket: Zara // Knit dress: Anthropologie (sold out, similar here) // Boots: Zara (old, similar here) //
For my plus size babes, check out my beautiful sis as we are twinning and winning!
There's a chill in the air and we are layering up, and knits are essential to keeping the cold at bay! This dress is one that can be worn in so many ways with so many pieces in your wardrobe, but this look is an easy way to stay warm and look good!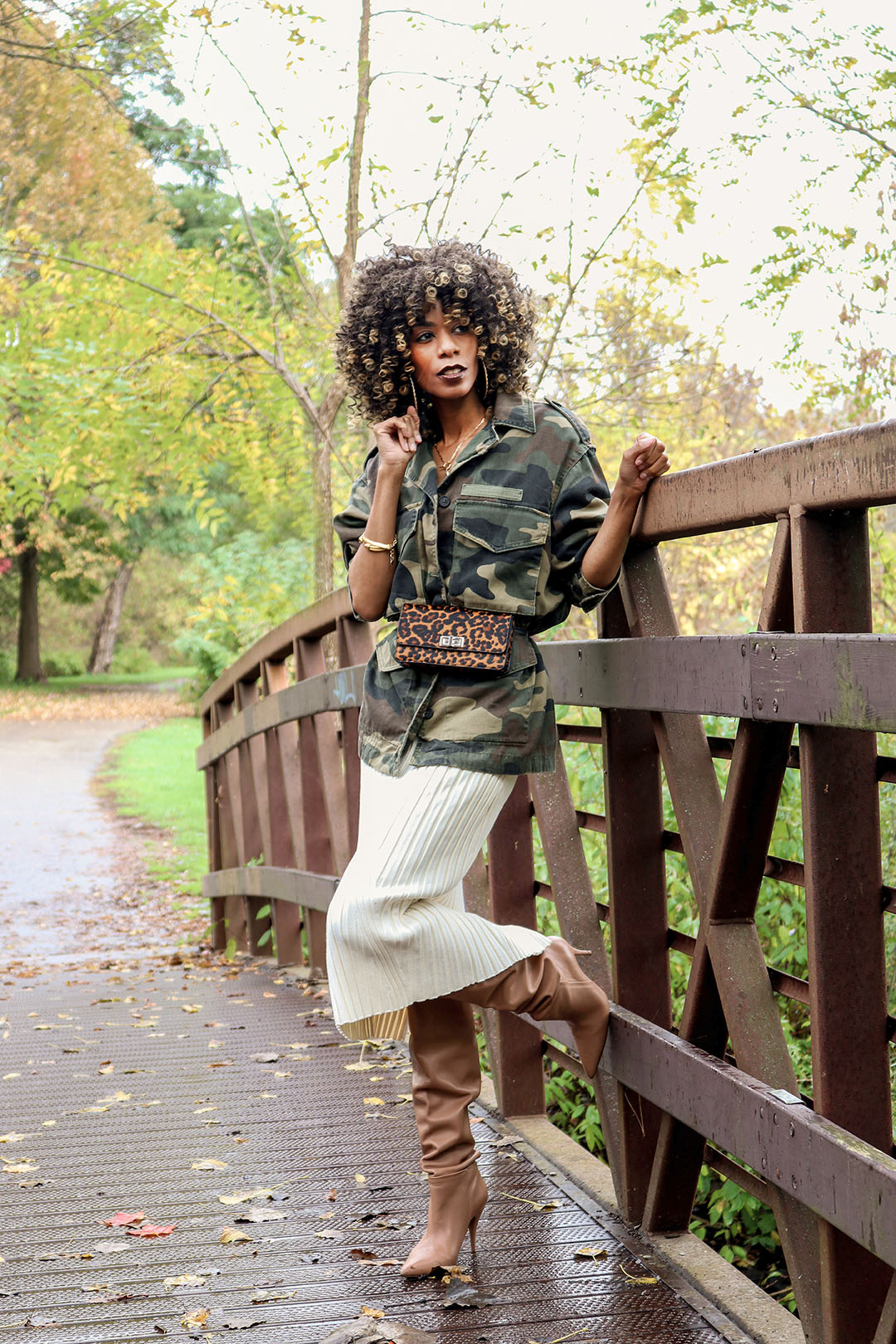 I love this camo jacket I scooped up from Zara. I gotta admit, I saw Gail in hers and I just had to run out and get one too (yes, a total little sister move!lol). That said, it is a great piece to stay warm in and for stylin' and profilin'!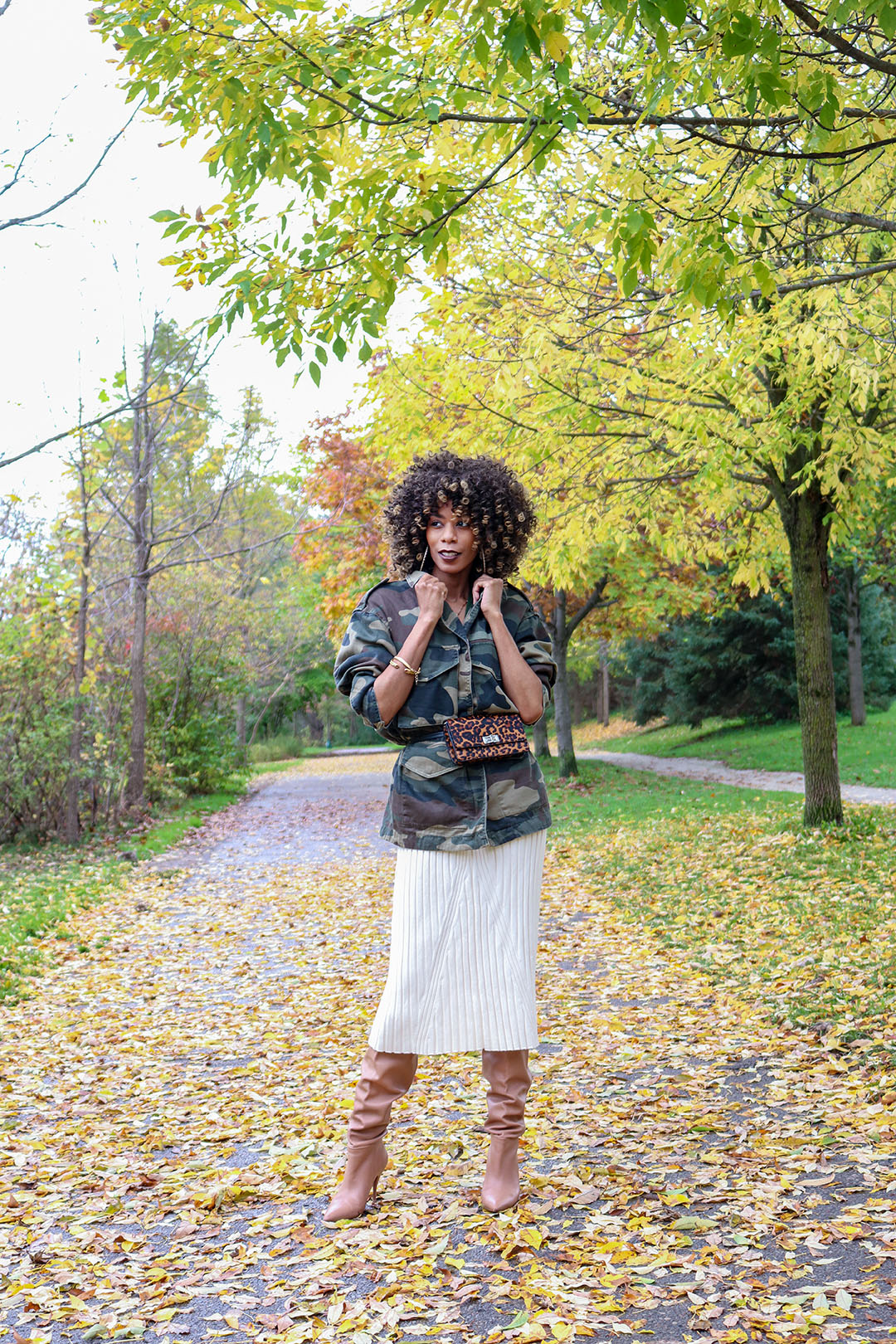 This look is one that is so very effortless. No print mixing, no big bold colour classh, just simple, relaxed pieces that look great on and are easy to wear!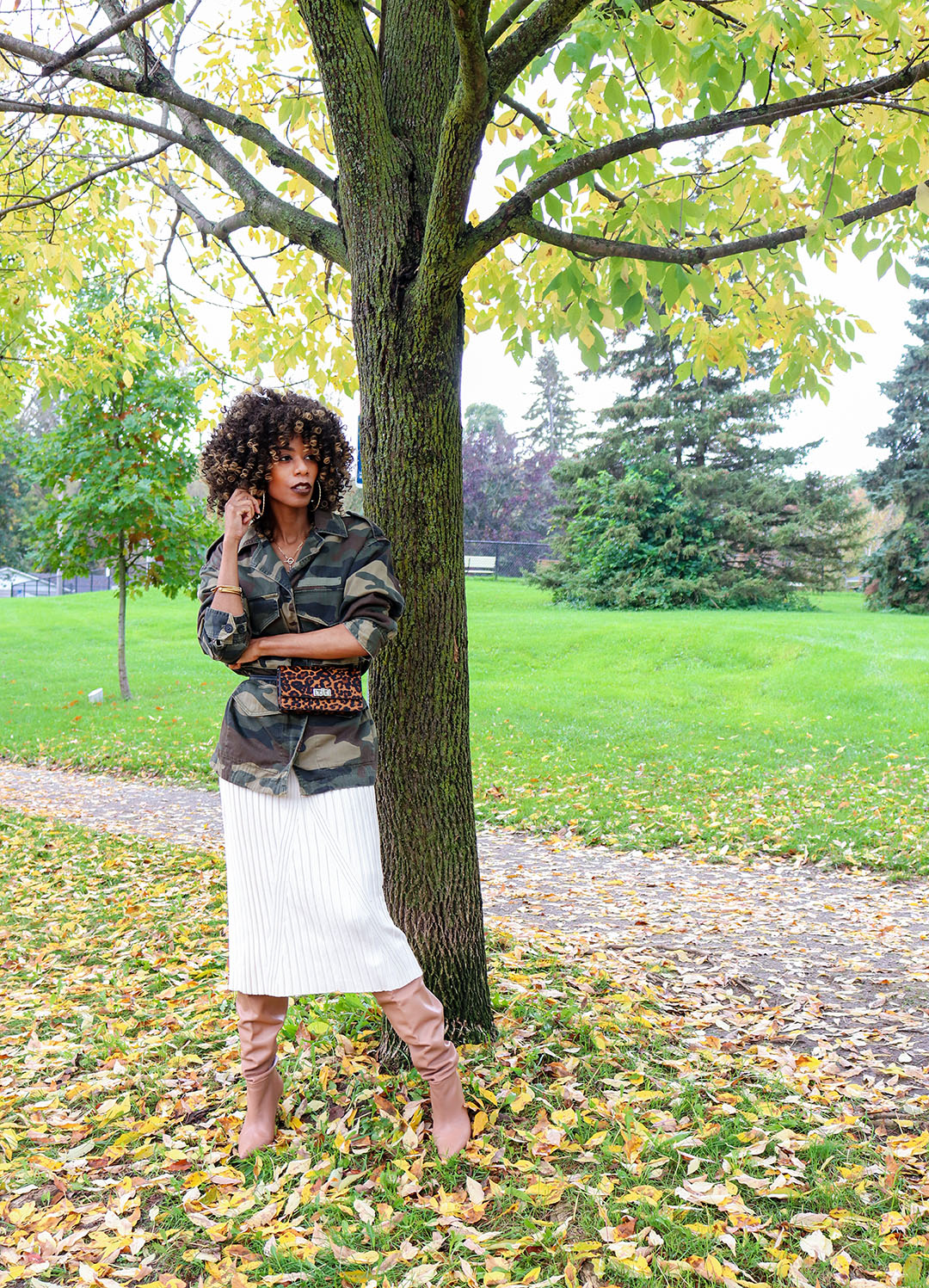 I paired this look with beige heels, but it would look just as fantastic with sneaker or your fave Dr. Martens!
Y'all I am ready to get cozy and enjoy all that the season has to bring.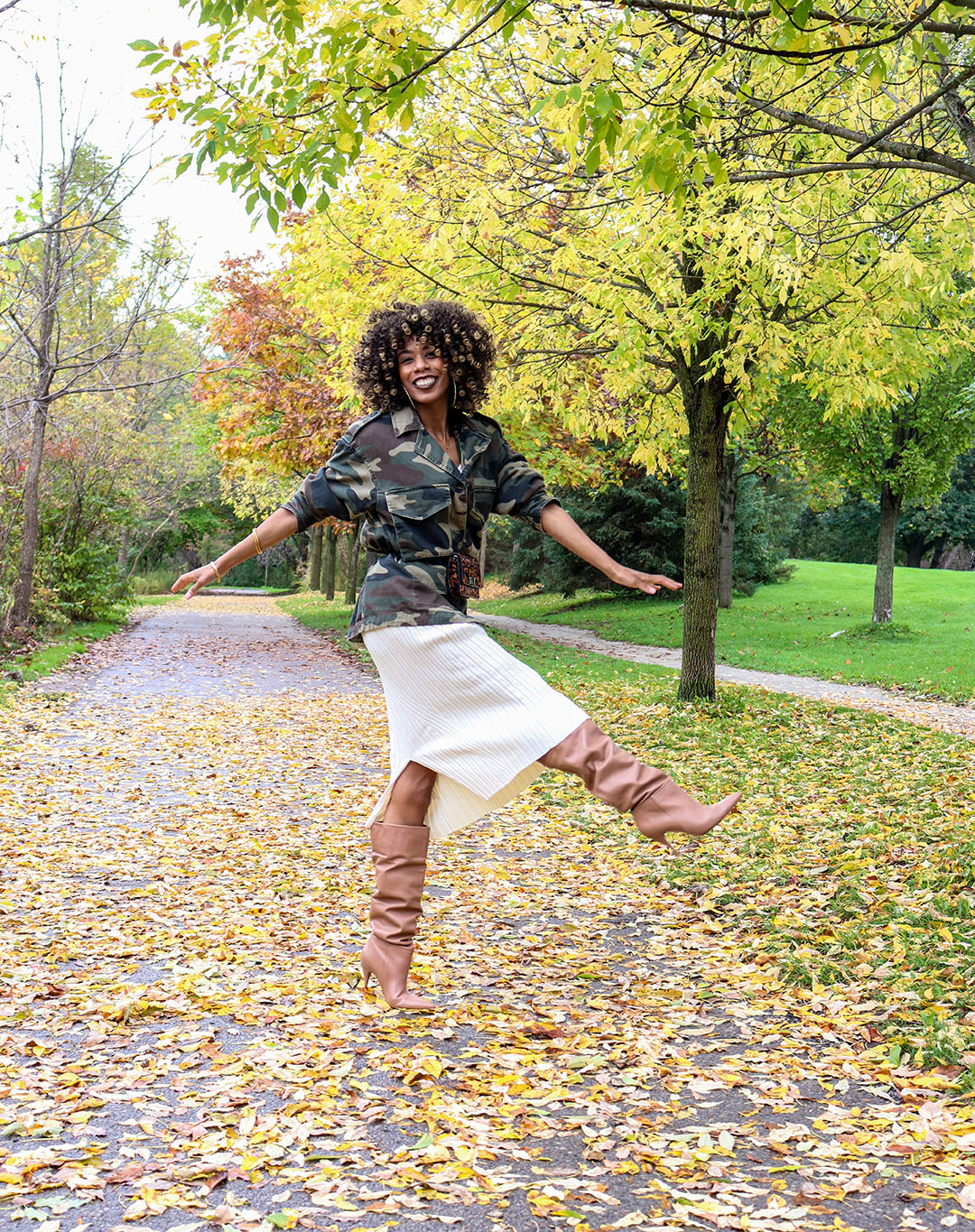 And that's the long & short of it!
Gail & Leslie XOXO
Photo credit: Roseline Bonheur