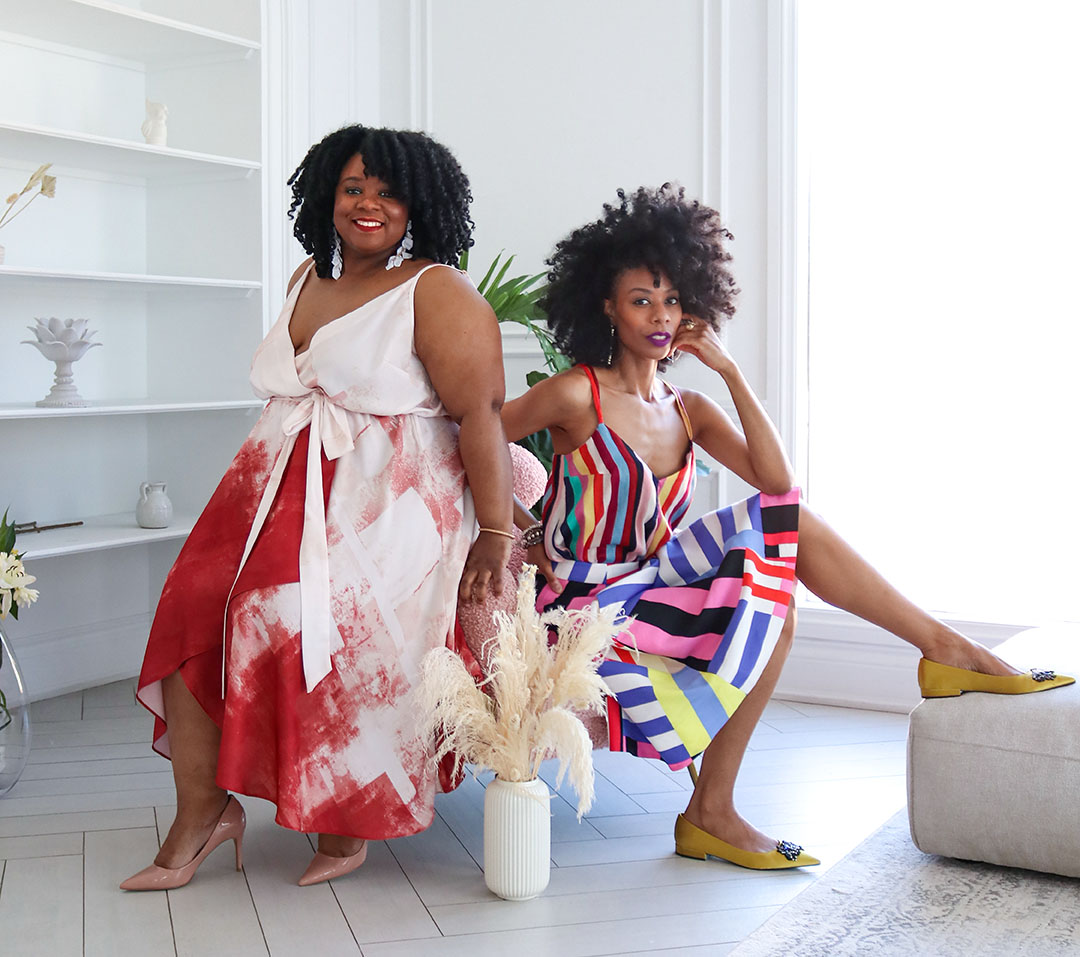 It feels more like summertime than spring, and we could not be happier, so much so that we've gone gaga for everything that blooms! Check out some of our fave spring/summer looks!
Leslie's Savage in Stripes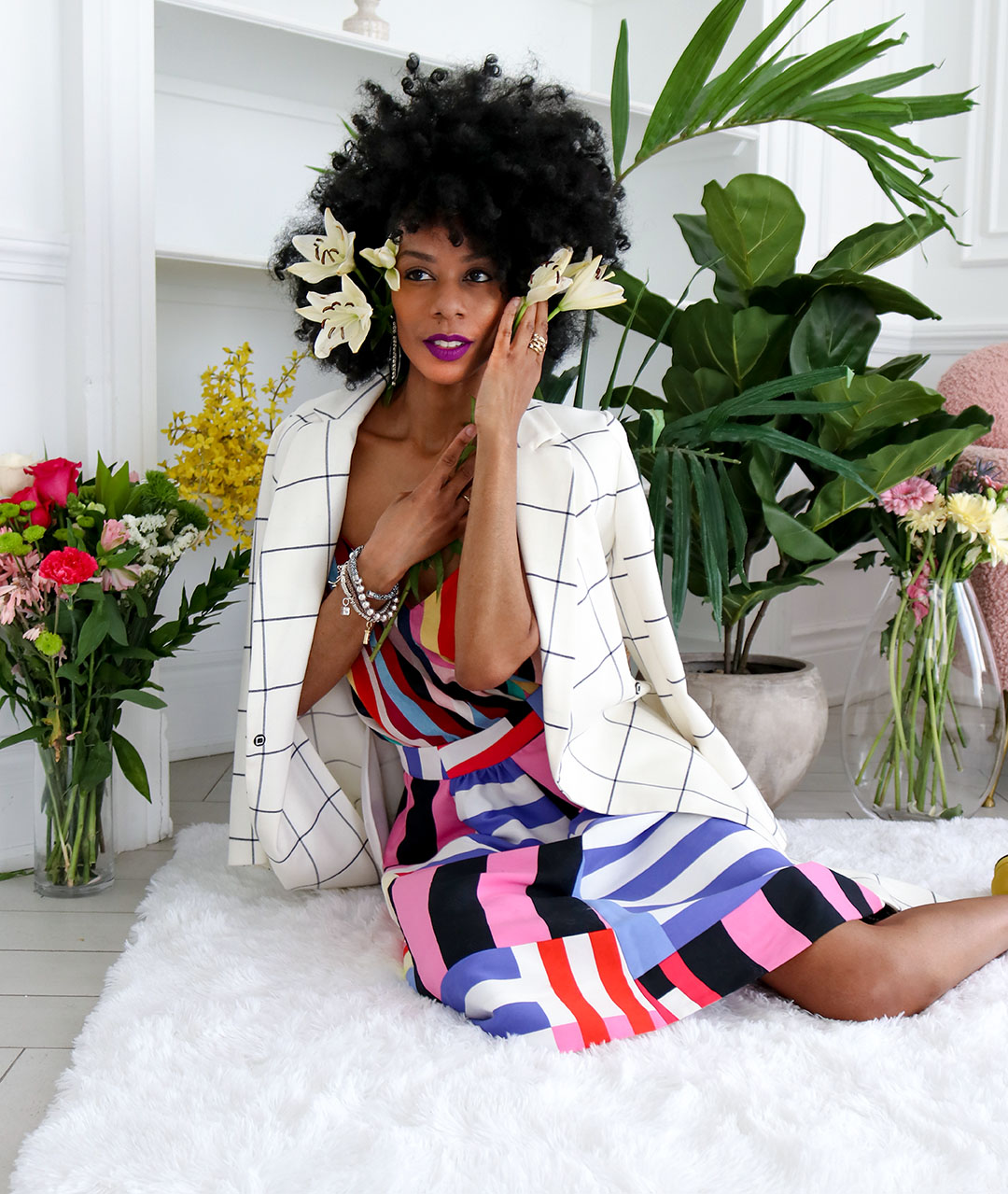 Coat: TopShop (old, similar here, here) // Tank Top: ASOS (old, similar here) // Skirt: Kate Spade (old, similar here) // Shoes: Zara (old, similar here) //
For my plus size beauties: Coat // Cami //Cami // Skirt // Skirt // Skirt // Dress // Dress //
Spring is in full bloom and I am here for it. Spring and summer are the times of year when I am especially excited about wearing a lot of print and a ton of colour! I love colour year-round, but there is something about a warm spring day or hot summer evening that screams BIG, BOLD, BRIGHT and BEAUTIFUL!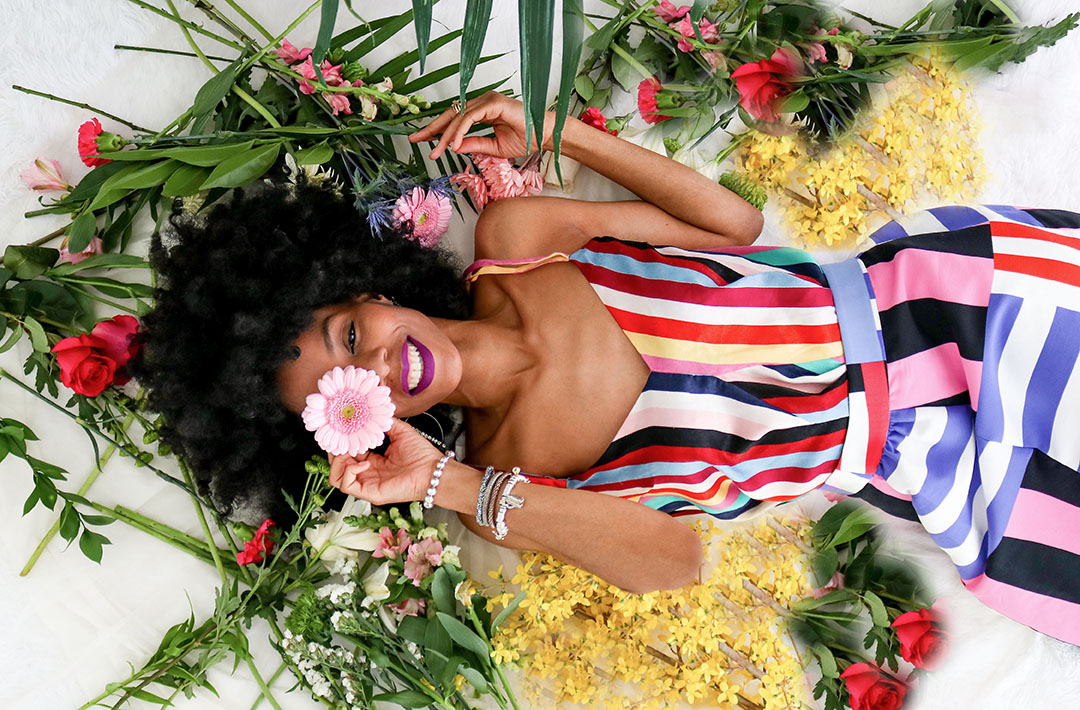 This look combines all the elements that I love and one that I've more recently fallen harder for. Print, colour and fabulous flats. Print and colour have always been my thing, but I used to love dressing up in my heels. While I still ADORe my heels, flats are really beginning to take the centtre stage when it comes to my shoe game these days.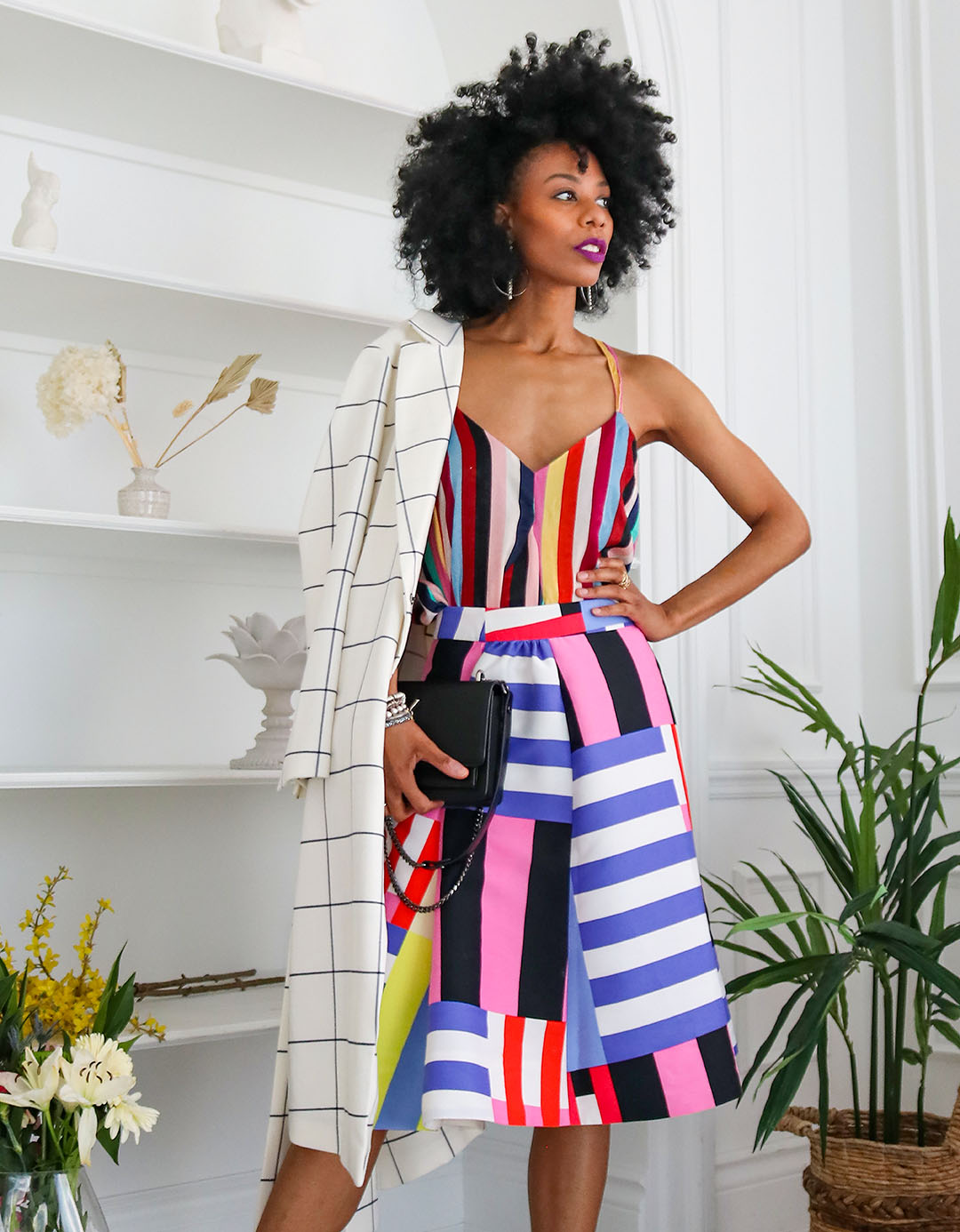 Let's start with the stripes and checks. If you're a bit concerned about print mixing, you can always start by mixing stripes and checks. It is a great way to test the waters and know that you pretty much cannot go wrong. If you want to be all the way safe, you just choose stripes and checks that are in the same colour family and you're good to go!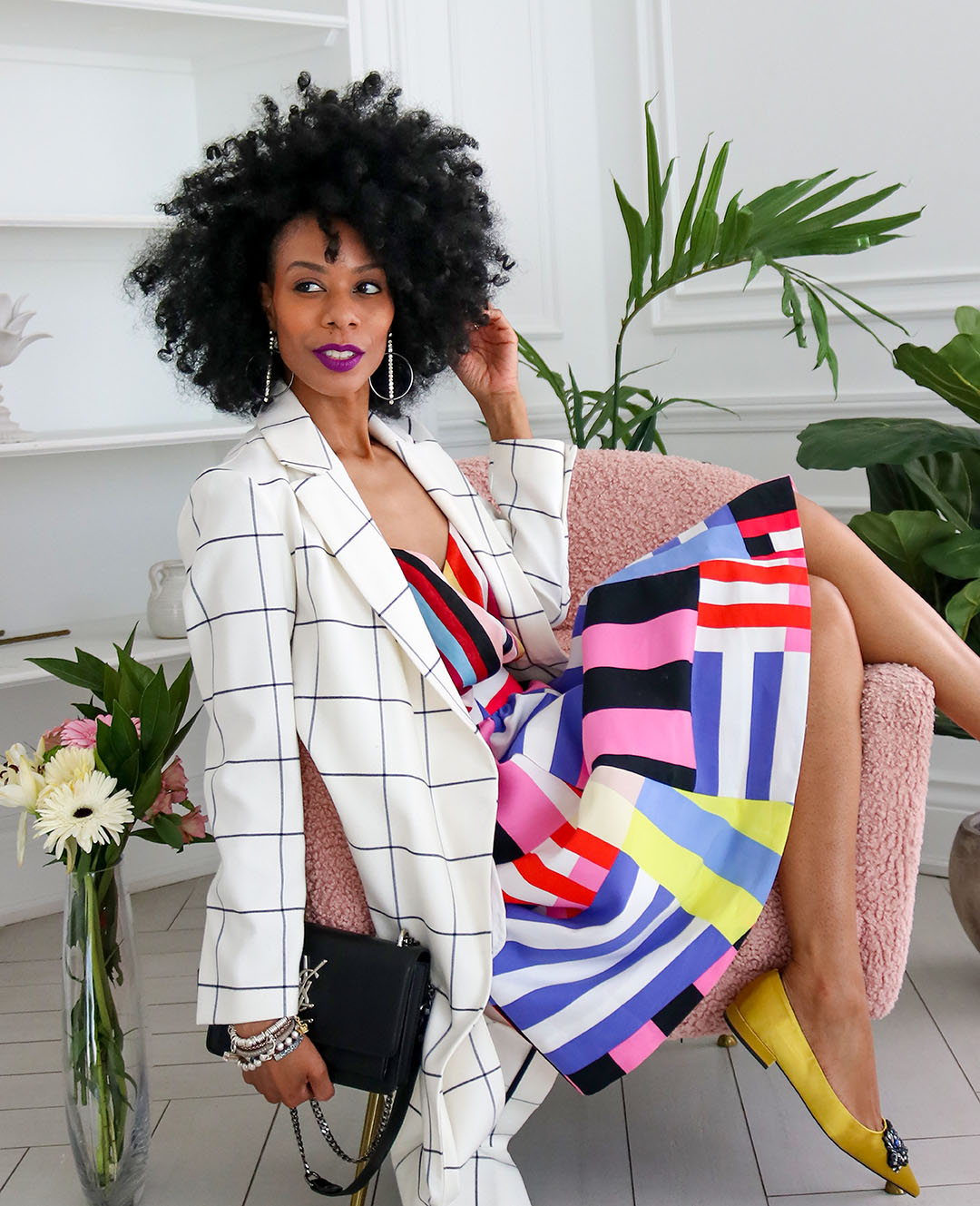 I wanted to play on the stripes with this look, so I took a striped tank I had In my closet and paired it with this skirt I've had for a couple of years now. Because I'm extra and at some point always find myself feeling cold, I added this black and white checked duster that is not heavy but can keep me warm should I go someplace where the AC is up way to high. I can even wear it if I need a bit of shelter from the sun (my skin does not always like too much direct sunlight man!).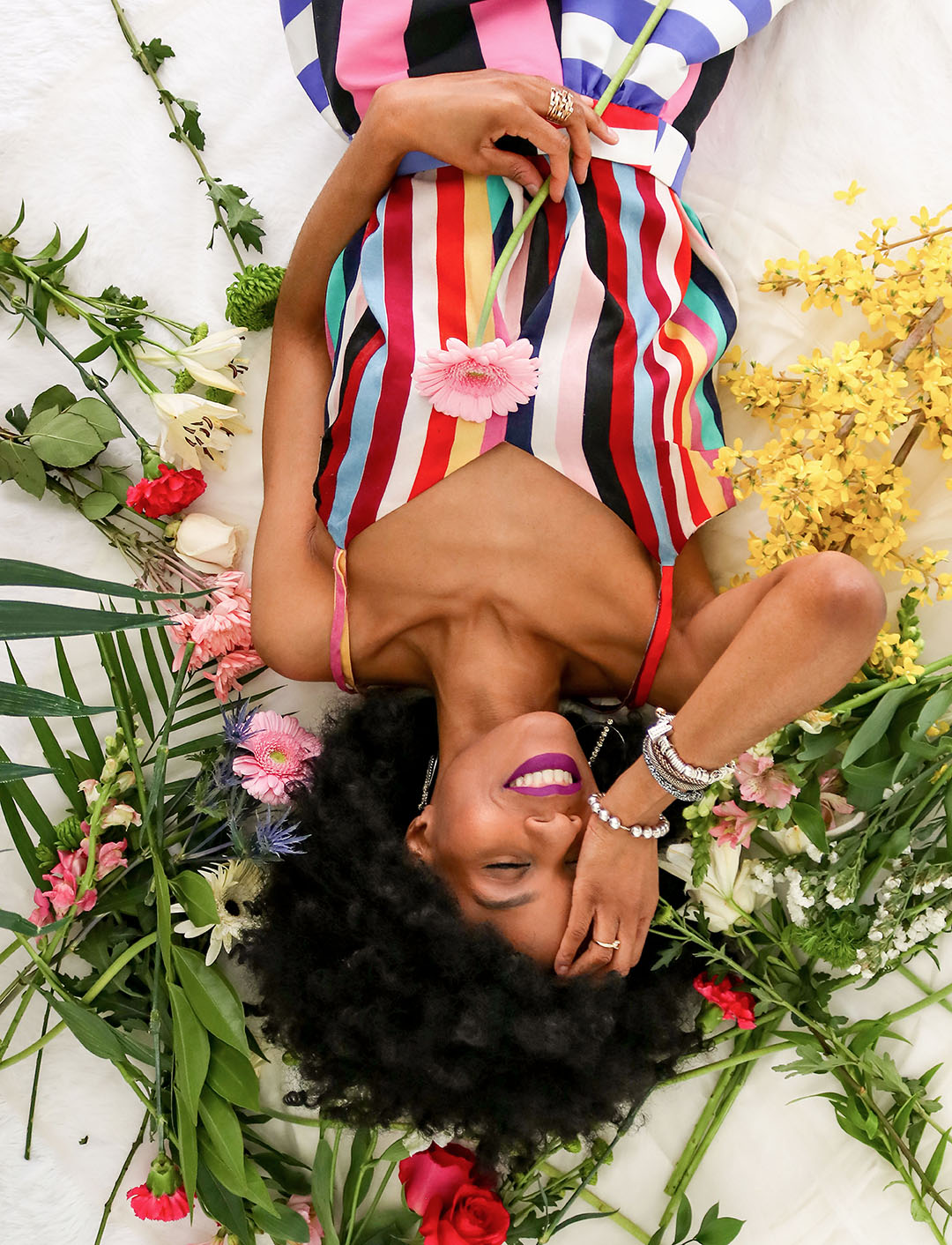 The shoes are what I consider the perfect kind of flat. Bold colour, with a little twist in the form of the beautiful jeweled accent on the toe (very Manolo Blanik). When it comes to flats I'm always looking for something that will still make a statement and make me feel special and fun at the same time!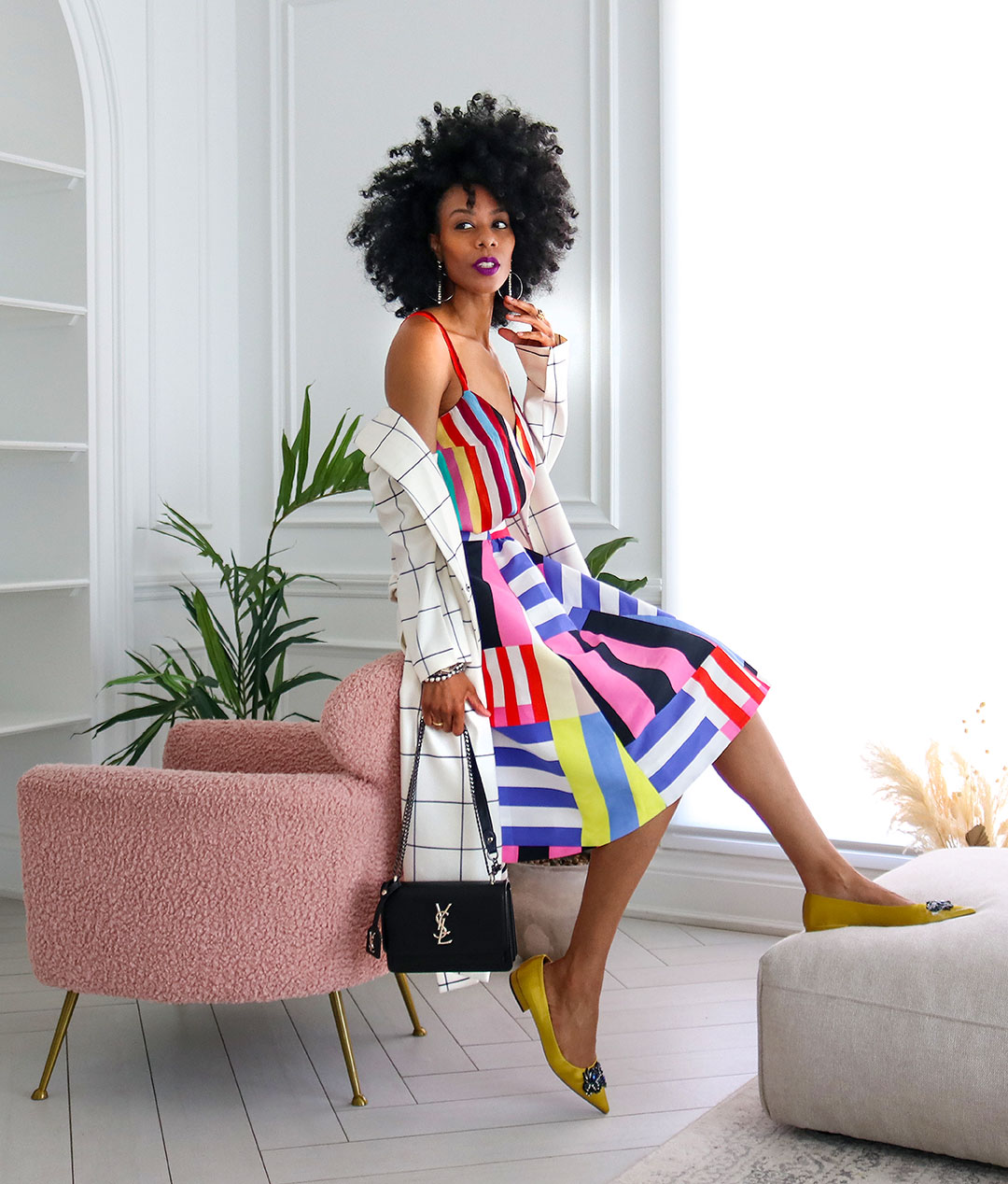 All in all this is an effortless way to mix those prints and make a statement without having to try to hard. AND it's super comfortable too! #TransitioningAwayFromPajamaLife LOL!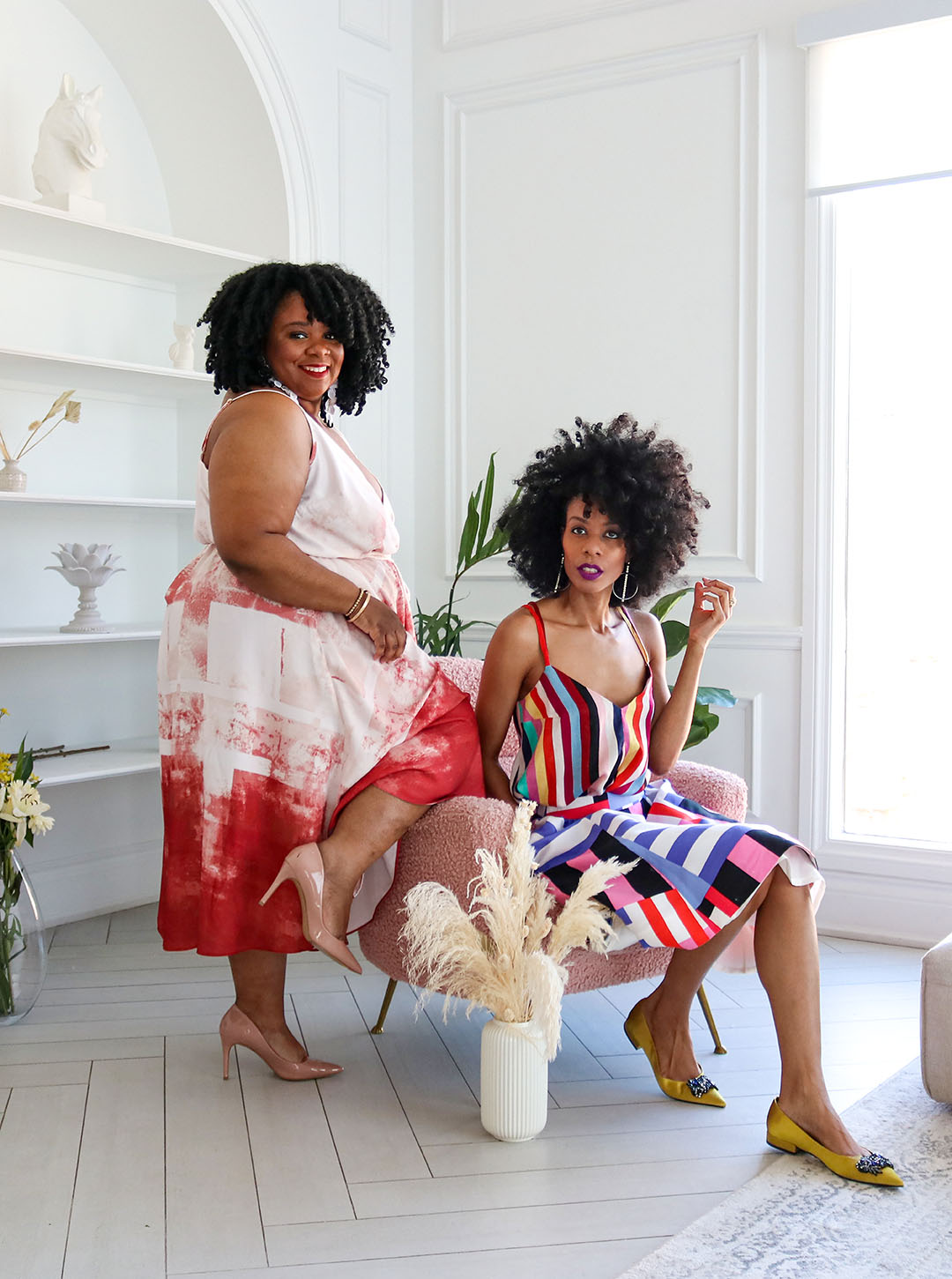 Gail's Pastel Dream
Spring is in full swing and I'm happy as a peach out it! With Spring will come the warm breezes of summer which I look forward to enjoying once lockdown measures have eased.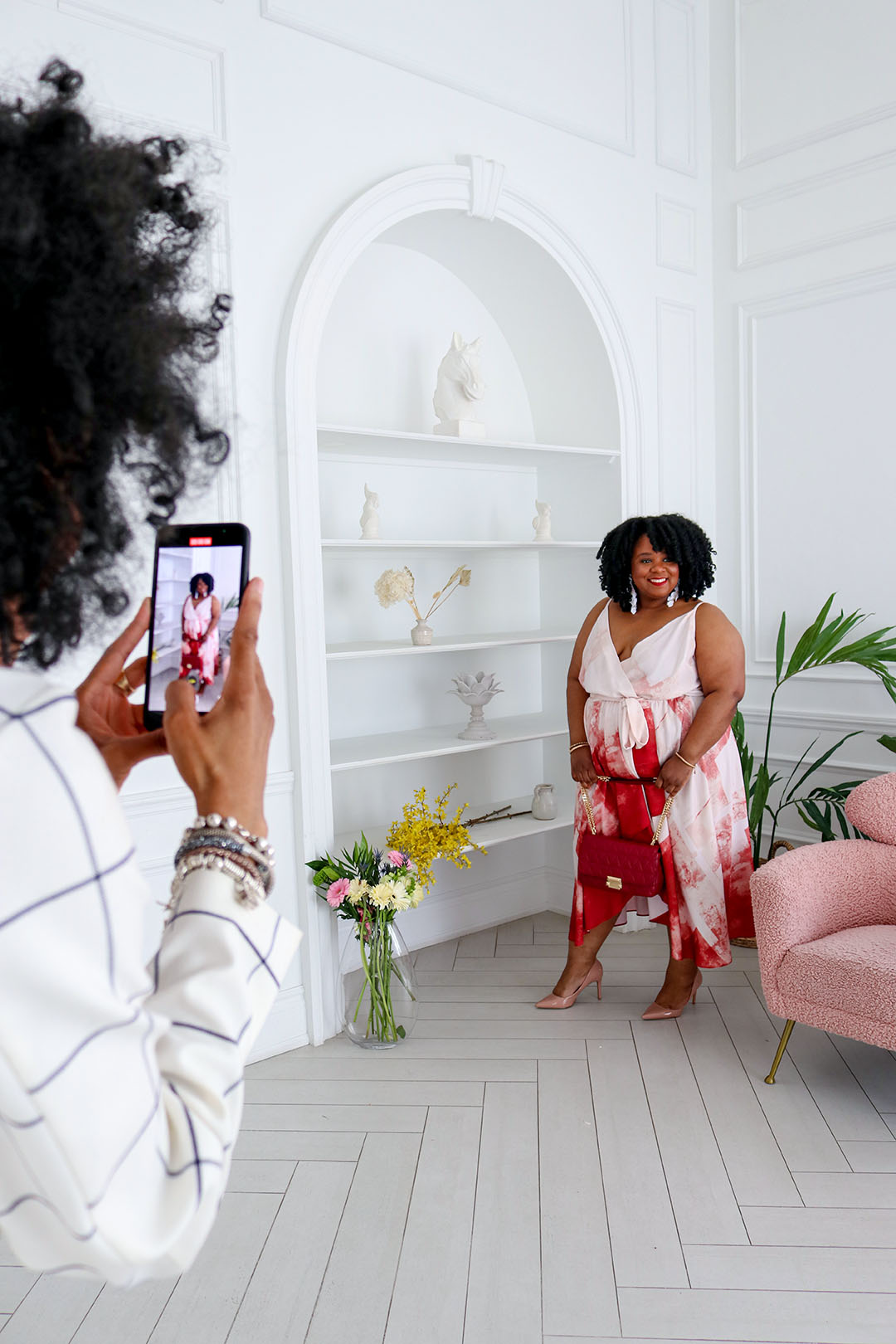 Dress: City Chic (limited sizes available) similar here and here // Shoes: Steve Madden (sold out) similar here // Purse: Michael Kors (old) similar here
For my straight size divas here are some lovely dress options for you: Dress 1 // Dress 2 //
For me, Spring has always meant putting on a cute dress. That always has me looking forward to Spring and Summer and this dress from City Chic is just perfect for the warm season ahead.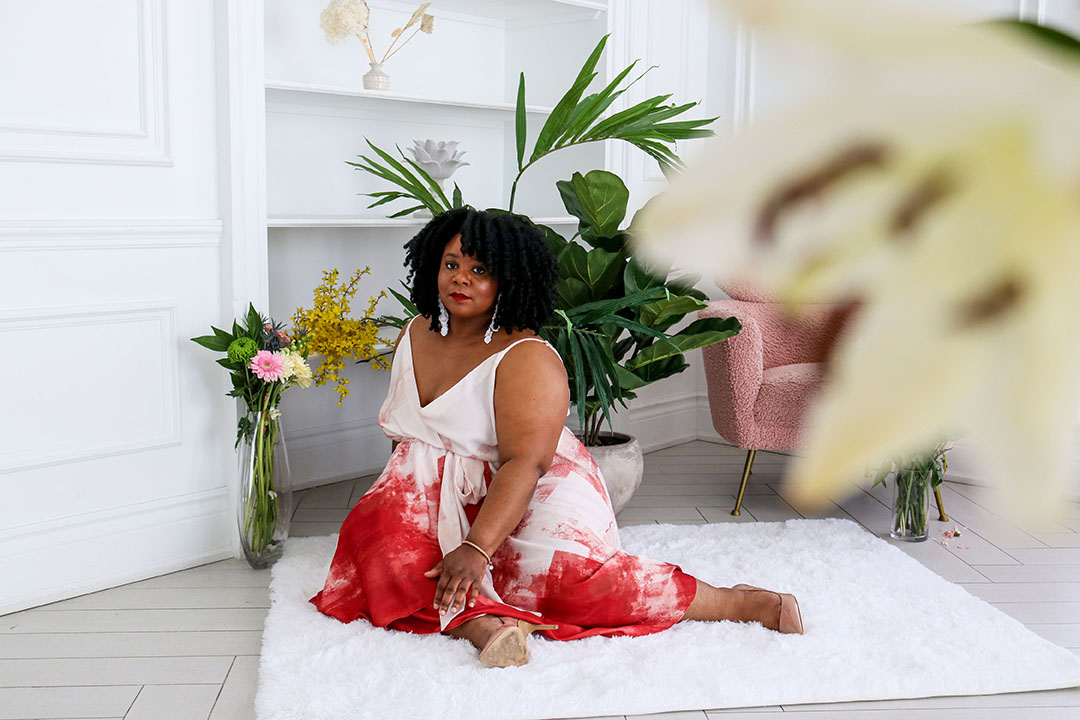 These faux wrap style dress is light and airy and is midi in length. This high low style dress style also features adjustable spaghetti straps, an elasticized waist and matching belt. The fabric does not have any stretch but the cut of the dress is very generous.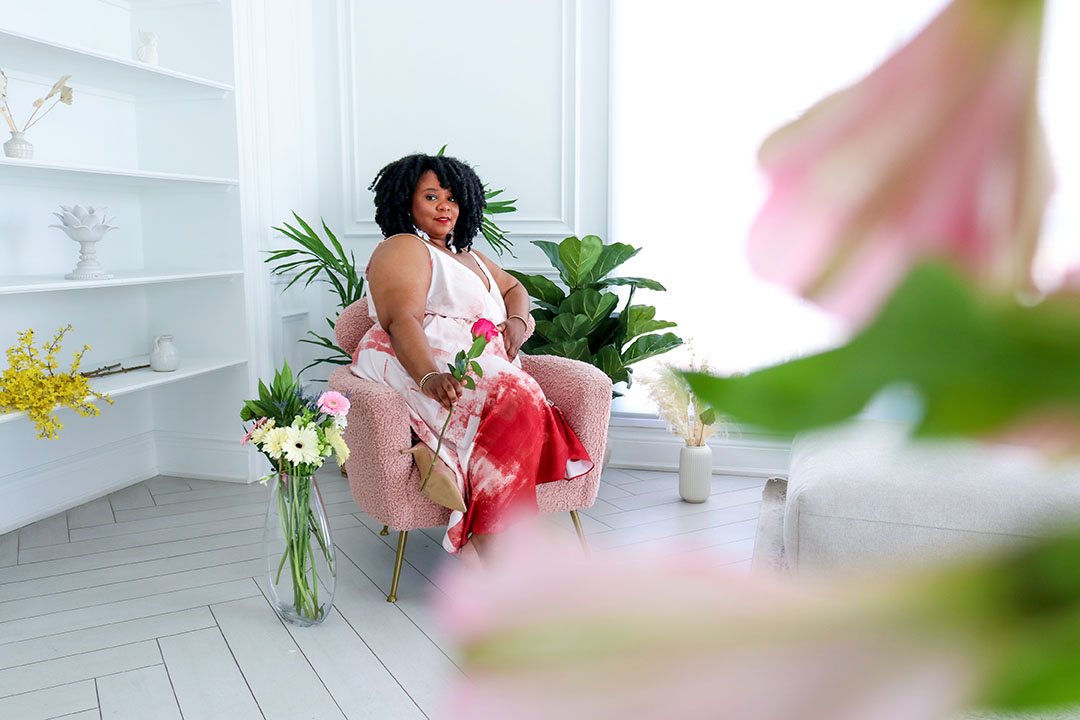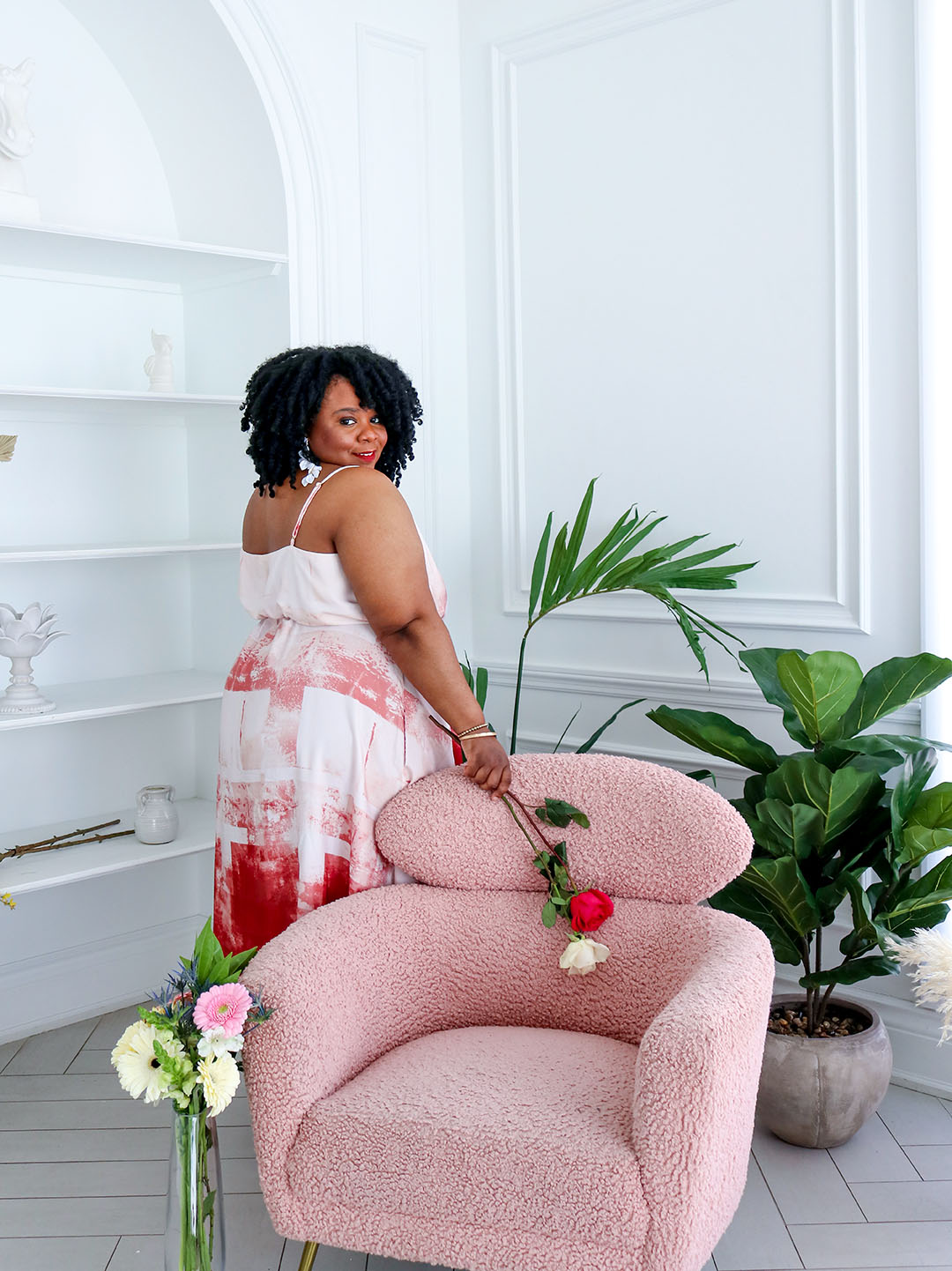 I gravitated to this dress because I just love the ombre style as the colour of the dress goes from cream to a brick/terracotta colour as you move further toward the skirt portion of the dress.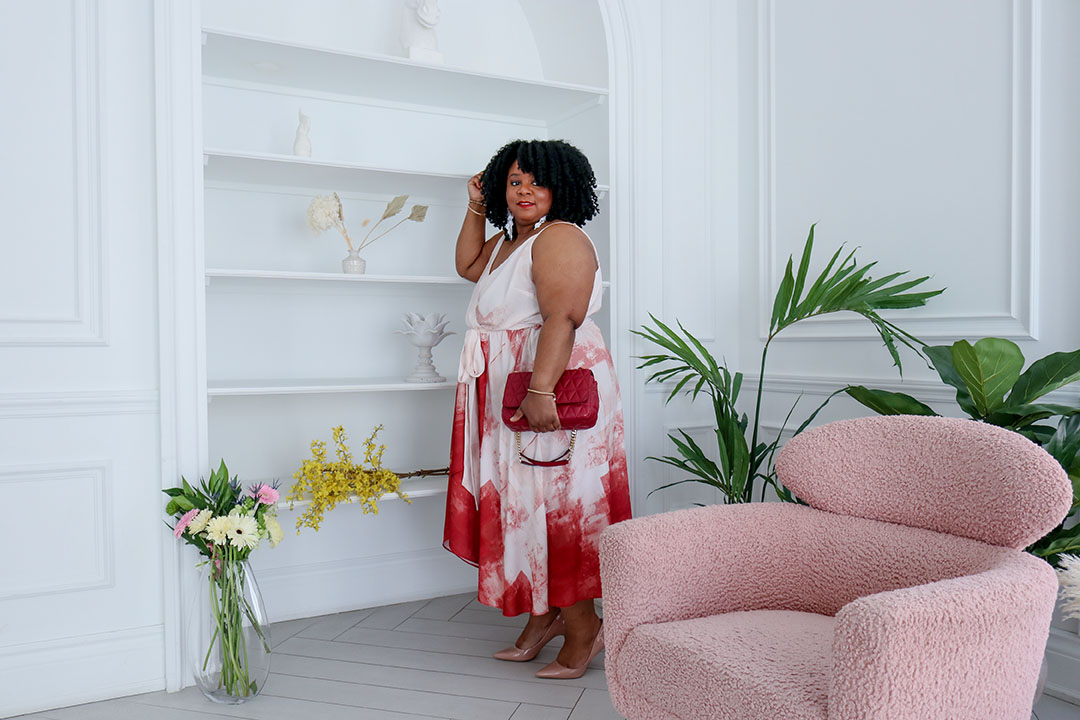 This dress would be perfect for a summer wedding or other gathering with family and friends. I completed this look by adding blush coloured pumps but sandals would be just as perfect and a red flap purse from Michael Kors.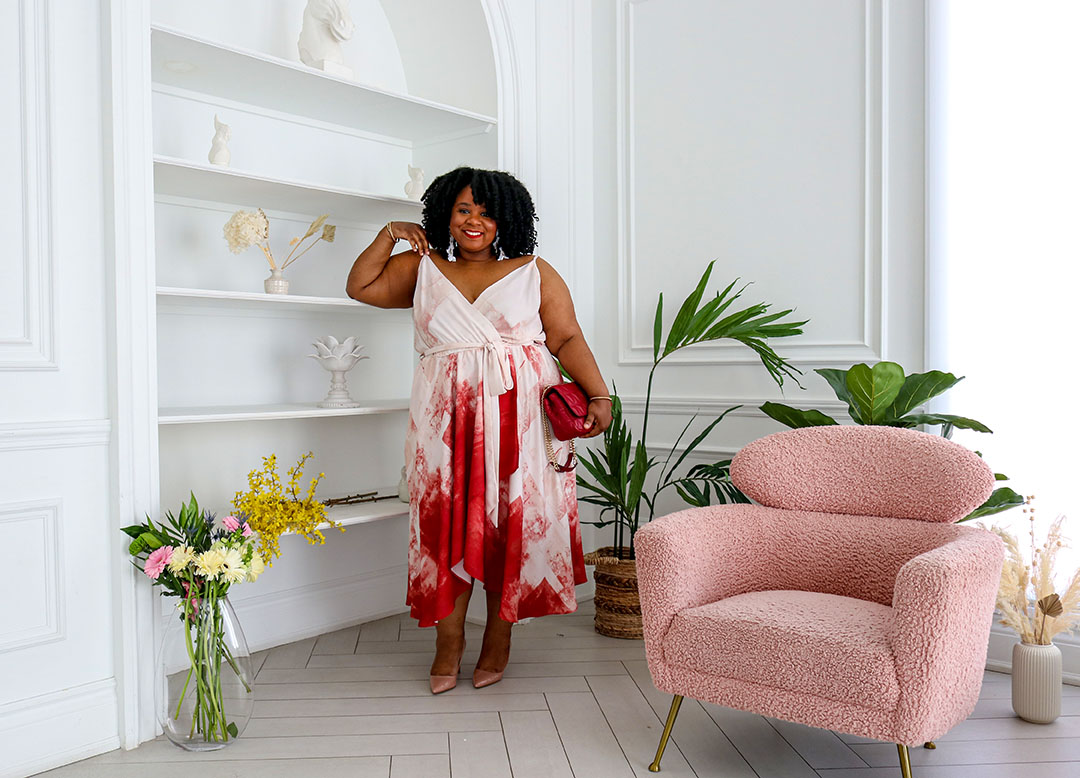 And that's the long and short of it!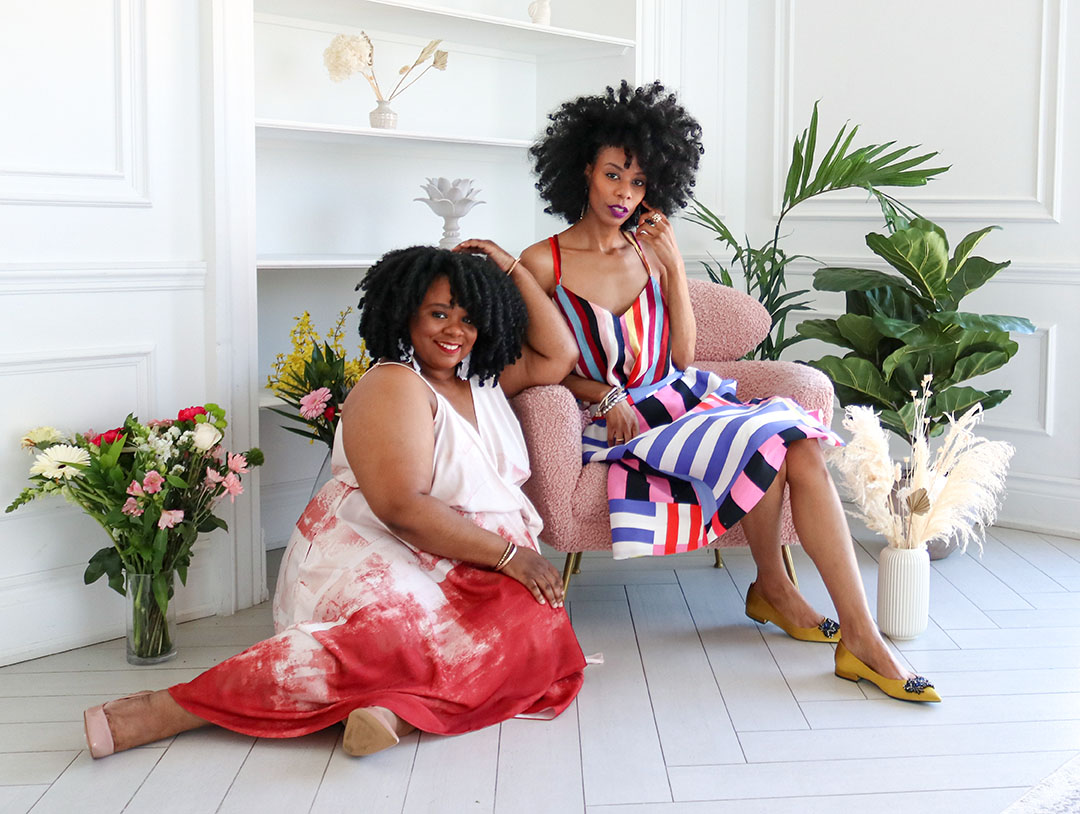 xoxo Gail & Leslie
Photography credit: Roseline Bonheur