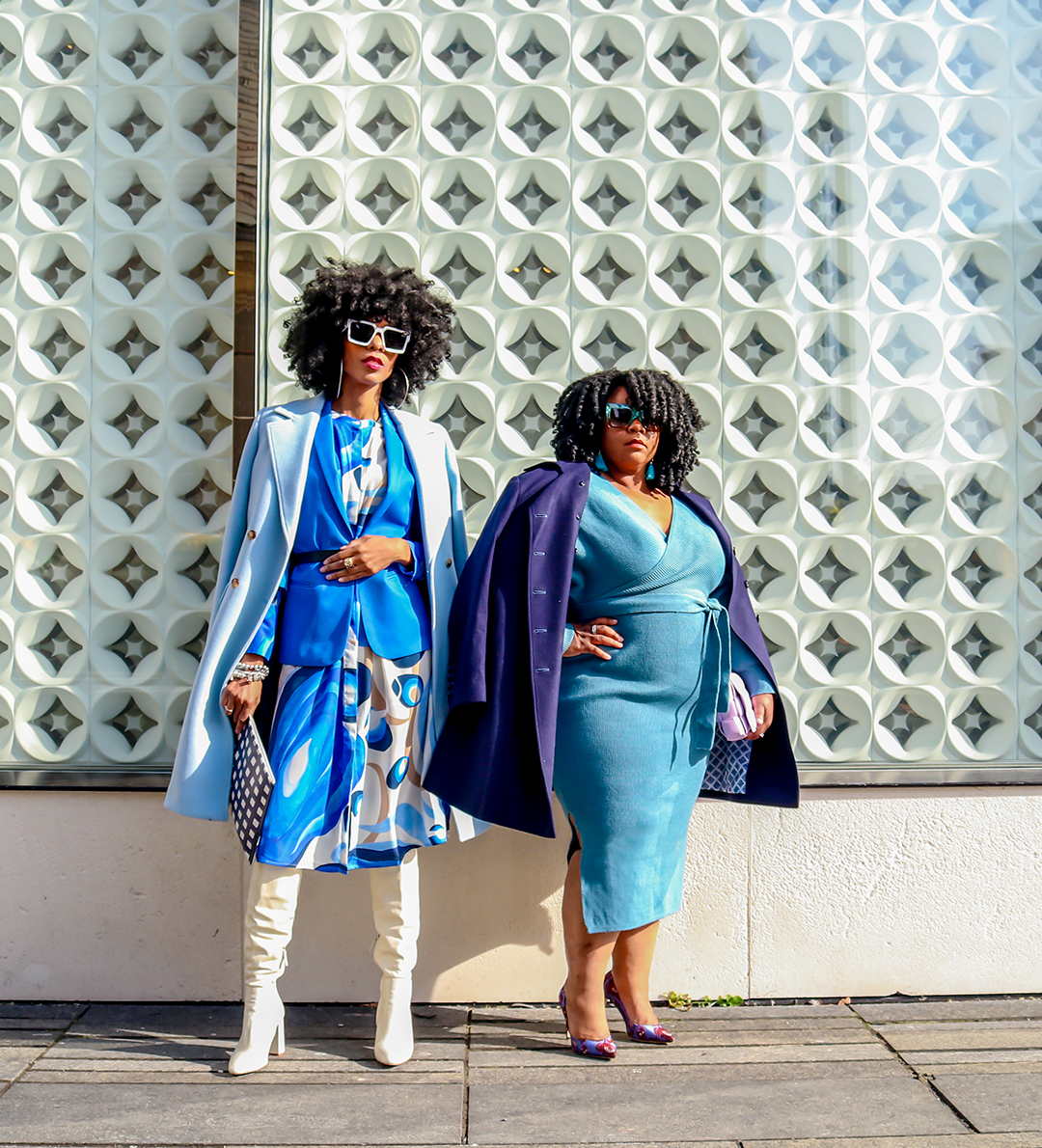 Do you all remember Sumissura? We've highlighted them in the past for their beautiful suits. But guess what…they make gorgeous coats too! And the icing on the cake is that you get to design them yourself to your style sensibilities and to your unique measurements! Now that's what we are all about!
Leslie's Outerwear with Flare!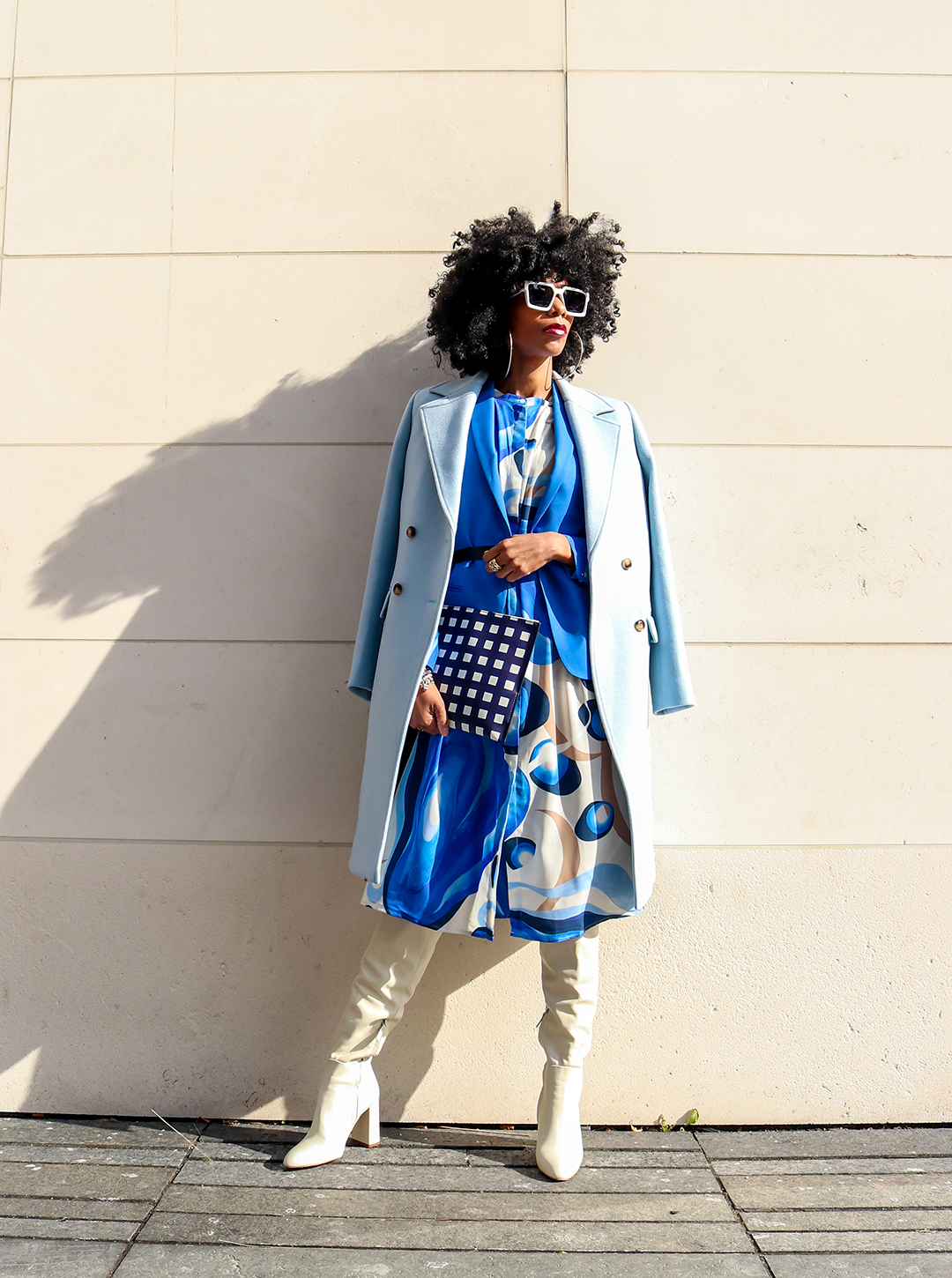 Coat (gifted): Sumissura // Blazer: River Island (old, ,similar here) // Dress: ASOS (old, similar here) // Belt: Zara (old, similar here) // Boots: Zara (old, similar here) //
For my plus size babes: Coat: Sumissura crafts their coats to your specifications! See link above to the coat I rocked to get yours! // Blazer // Dress, Dress // Belt // Boots
Outerwear is the key to my success when the temperature begins to plummet. When I can find a coat that is super cute and can keep me warm, I am all over it. This beautiful powder blue coat from Sumissura has beautiful classic lines, with a wonderful secret. Wanna know what it is? Keep on reading!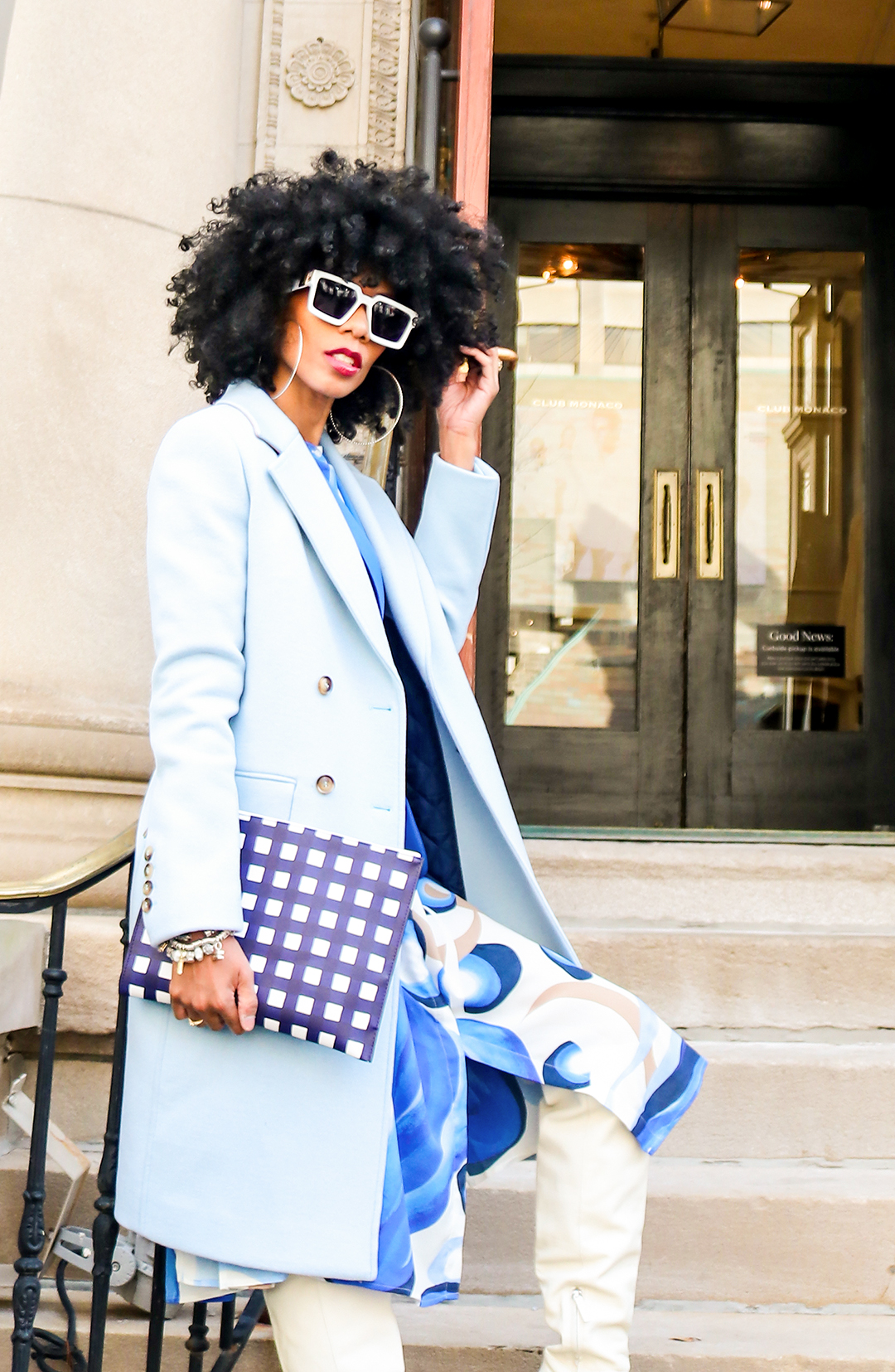 I tend to gravitate toward longer coats in winter as I really cannot handle being cold. But with that, I also tend toward more colourful coats to combat the gloom that often comes with fall and winter. Sumissura had many coat colours and prints to select from when designing this coat. Oh, did you forget? You don't just have to buy a coat off the rack from Sumissura. You are in the driver seat and get to design your own coat, selecting, colour/print, length, style, and more!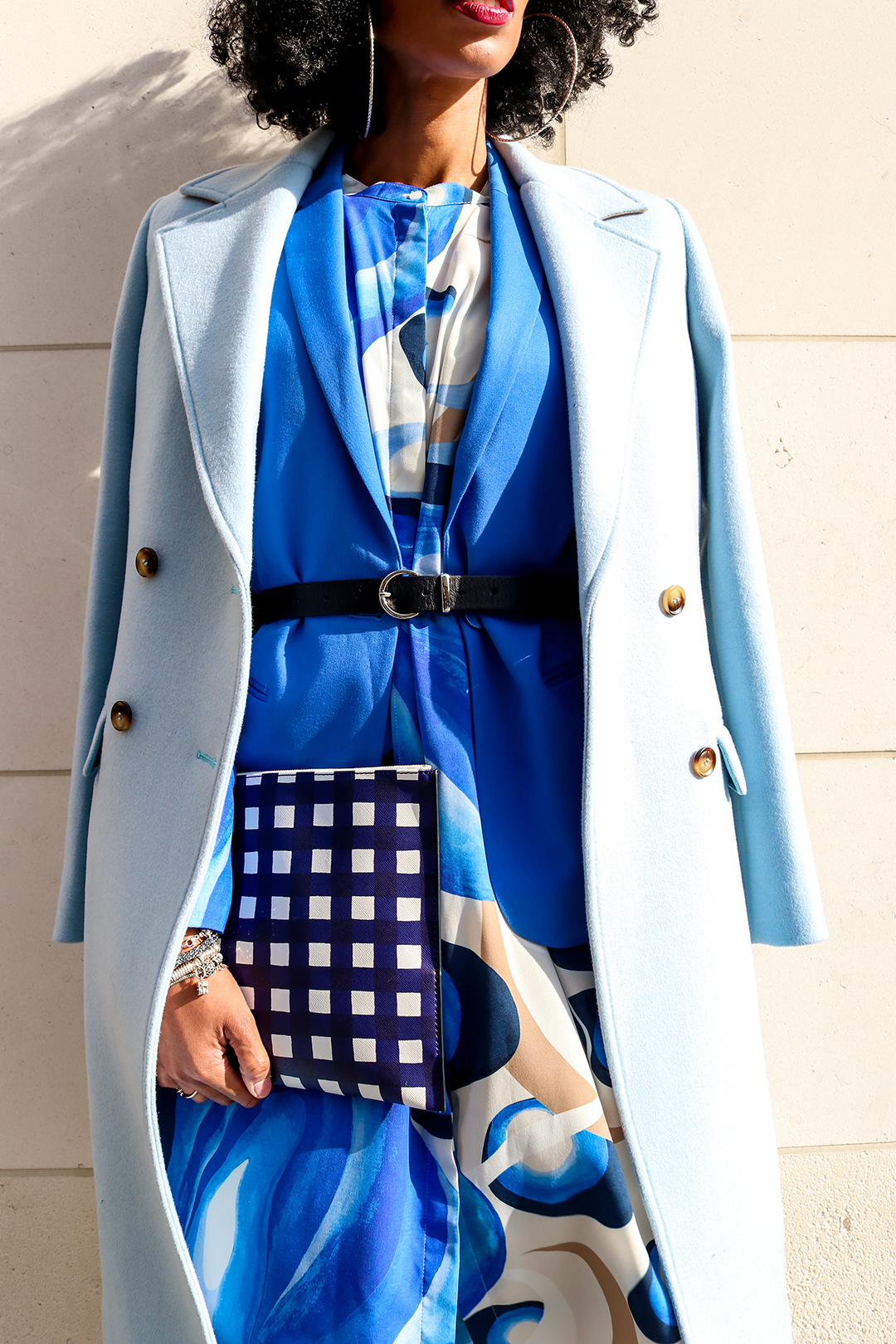 The best part, and this is the secret I was eluding to earlier, is that you can add a quilted lining to their coats for added warmth. Yeah, wool coats are nice and all, but when you live in Canada and use public transportation, you need to be warm! This coat looks sassy and classy and is super warm to boot! That is the kind of secret I like!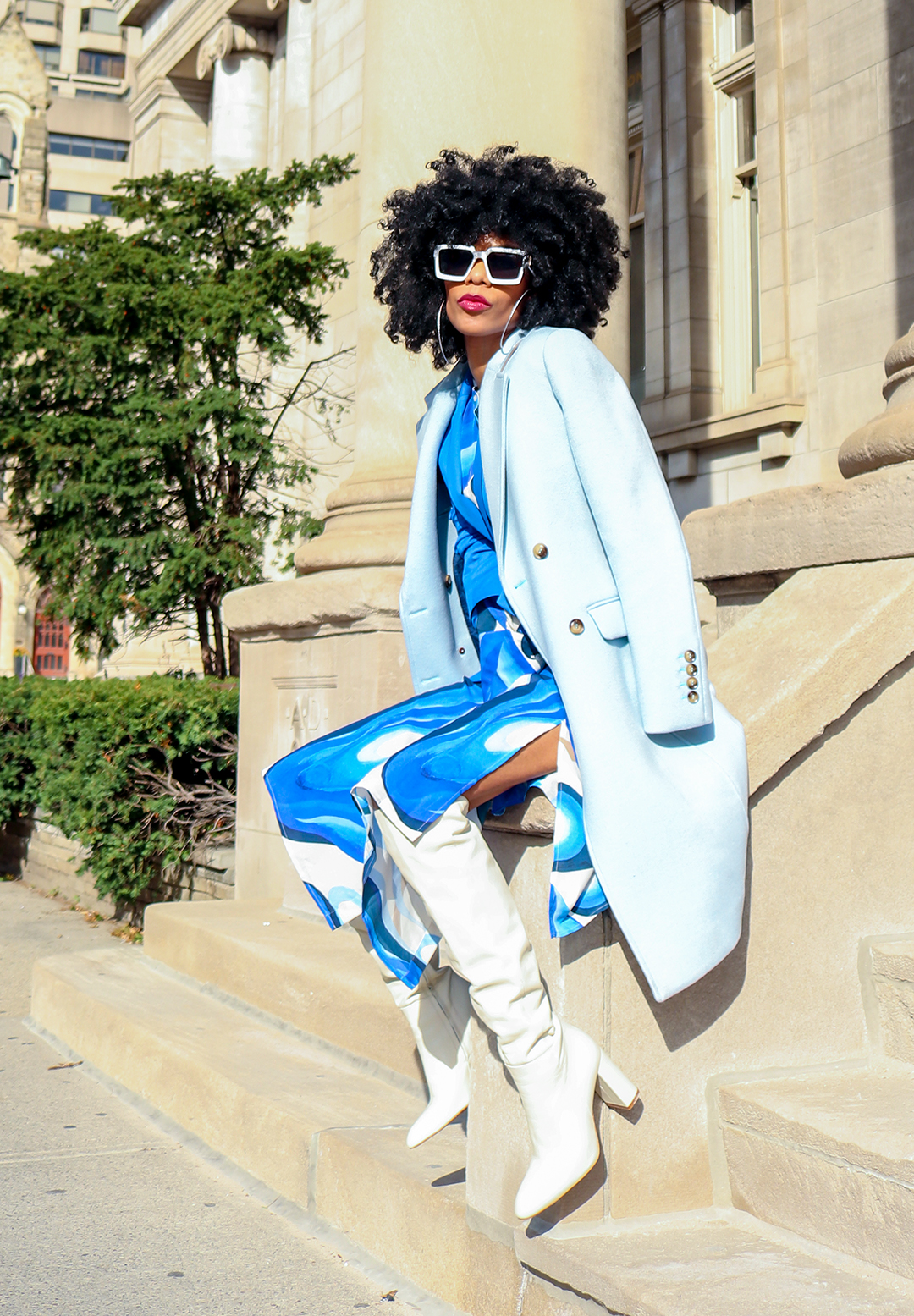 Now, my tall ladies, you know you go shopping for that winter coat and end up going up a size or two or three in order to get those sleeves long enough??? I know I've done it and I'm at the lower end of tall at 5ft9. Sumissura has all of that covered! You get to put in your measurements ensuring a perfect fit!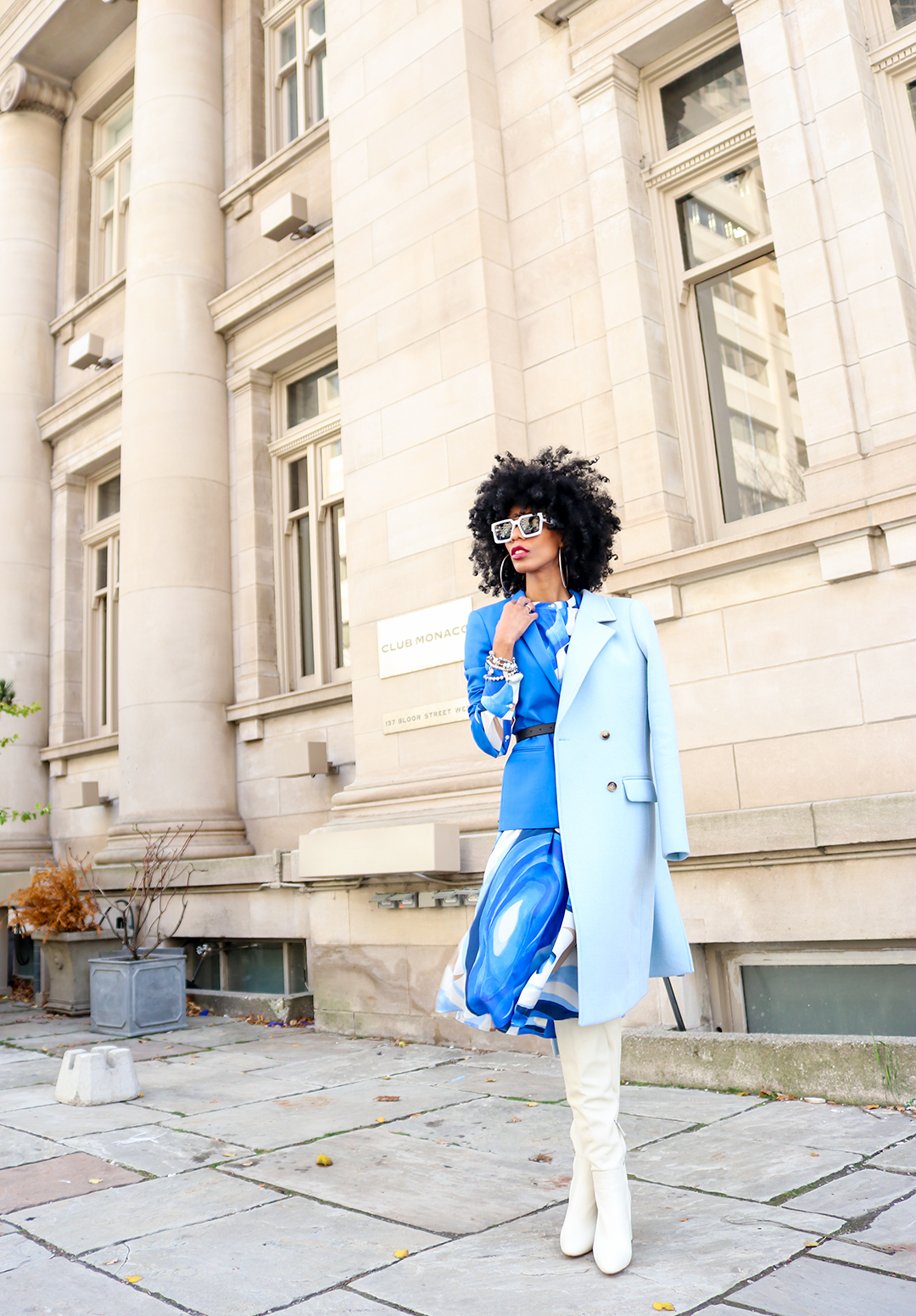 For styling this particular look, I went with shades of blue! Blue is one of my fave colours! I layered a fitted blazer over this beautiful printed dress and paired it all with my knee high white boots. Not sure how you feel about layering? It can be super easy. Start with layering similar colours like I did to create your look. Imagine a man's three piece suit. You typically see them wearing a shirt, vest, blazer and trousers. Well, those are kind of the elements you need: top/blouse, sweater/cardigan, blazer/jacket and skirt/shorts/trousers.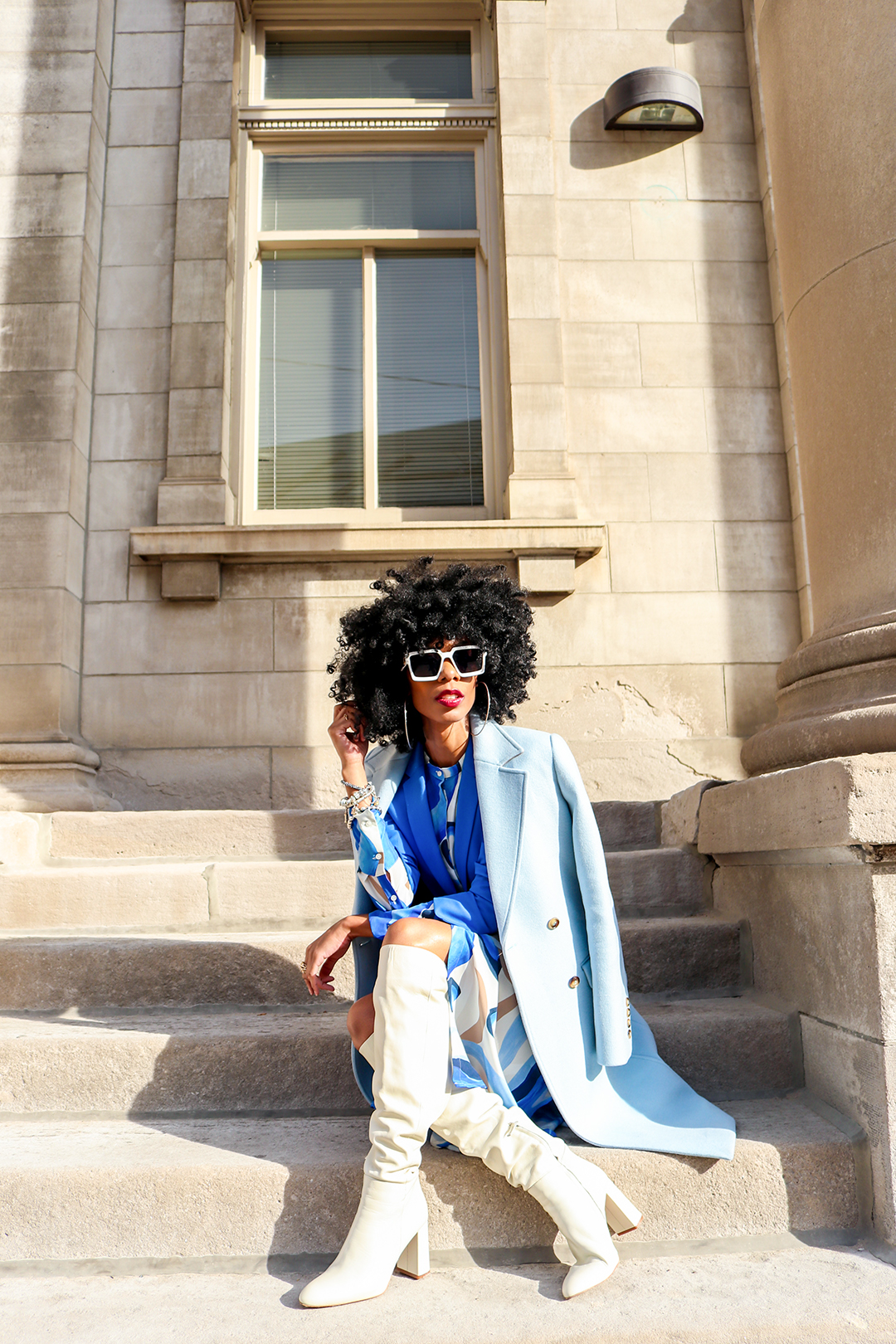 For example, layer a relaxed striped shirt, with a cardigan, blazer and your fave jeans! And just like that, you're layered up!
Sumissura never fails to disappoint on fit, styles or quality. If you're in need of some new outerwear this season, definitely make Sumissura your first stop!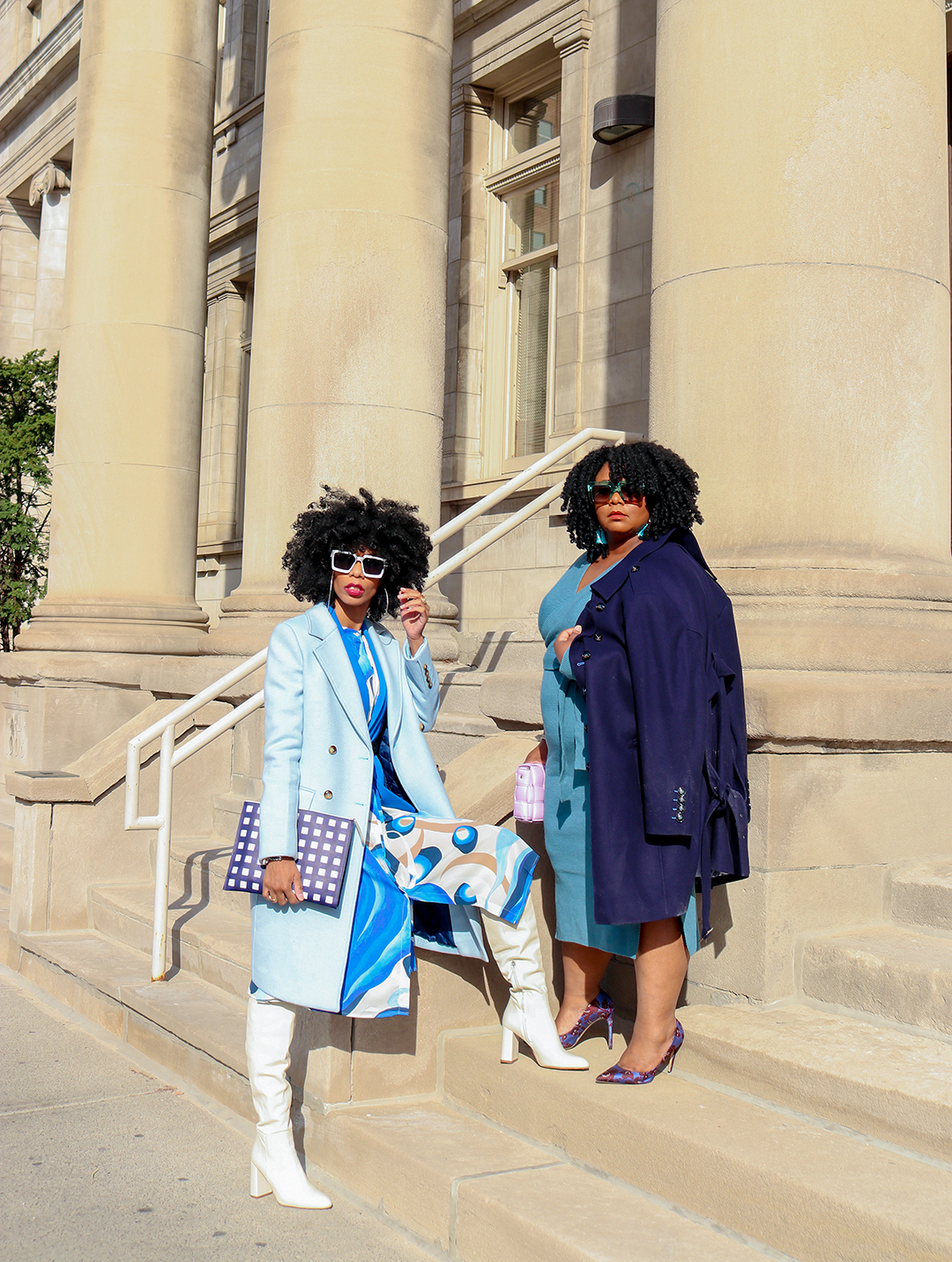 Gail – Coat Slayer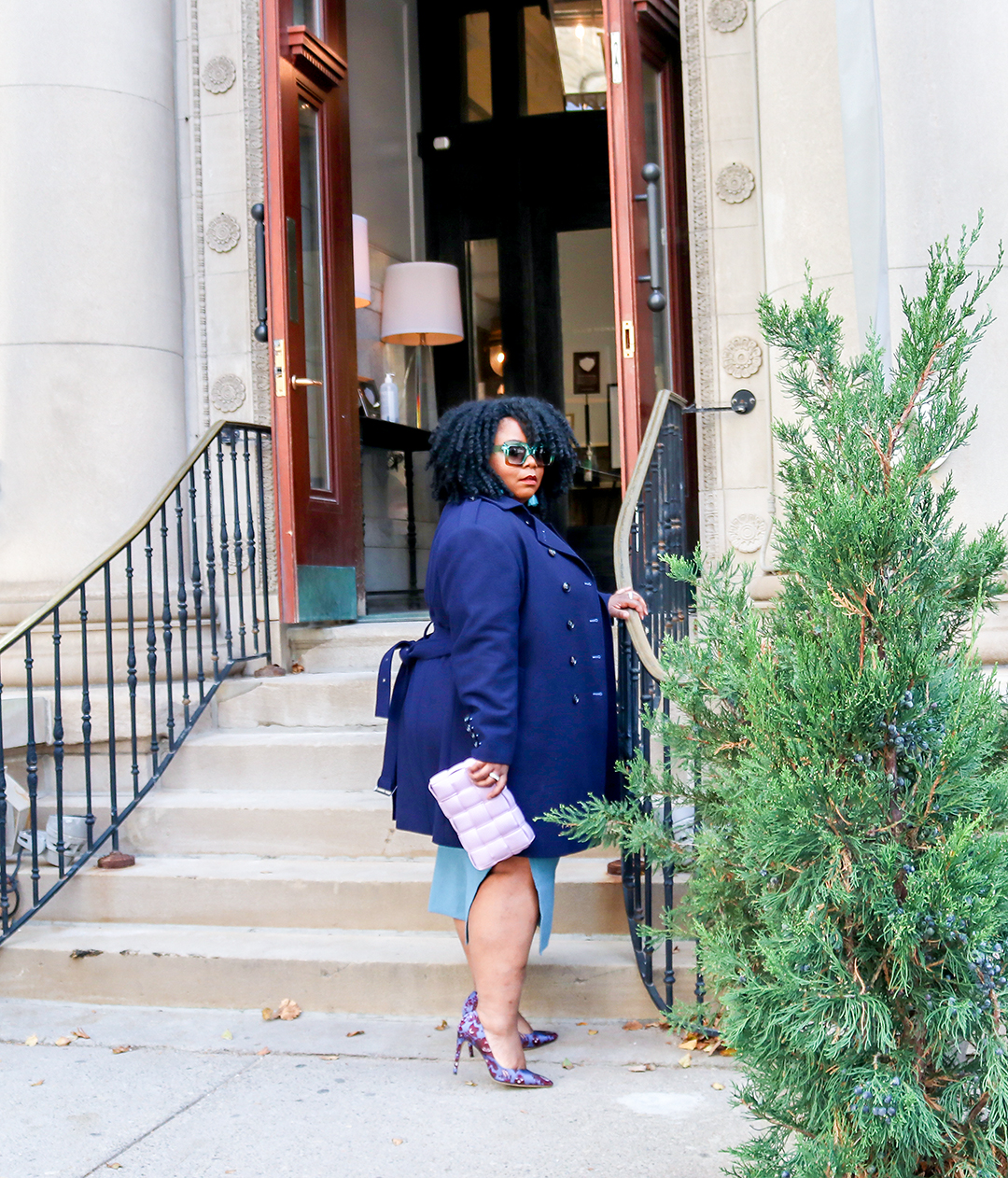 Coat (gifted): Sumissura (in the Avery fabric) // Knit dress: Fashion nova (also available in straight sizes) // Shoes: Zara (old) similar here // purse: Aliexpress // Sunglasses: eBay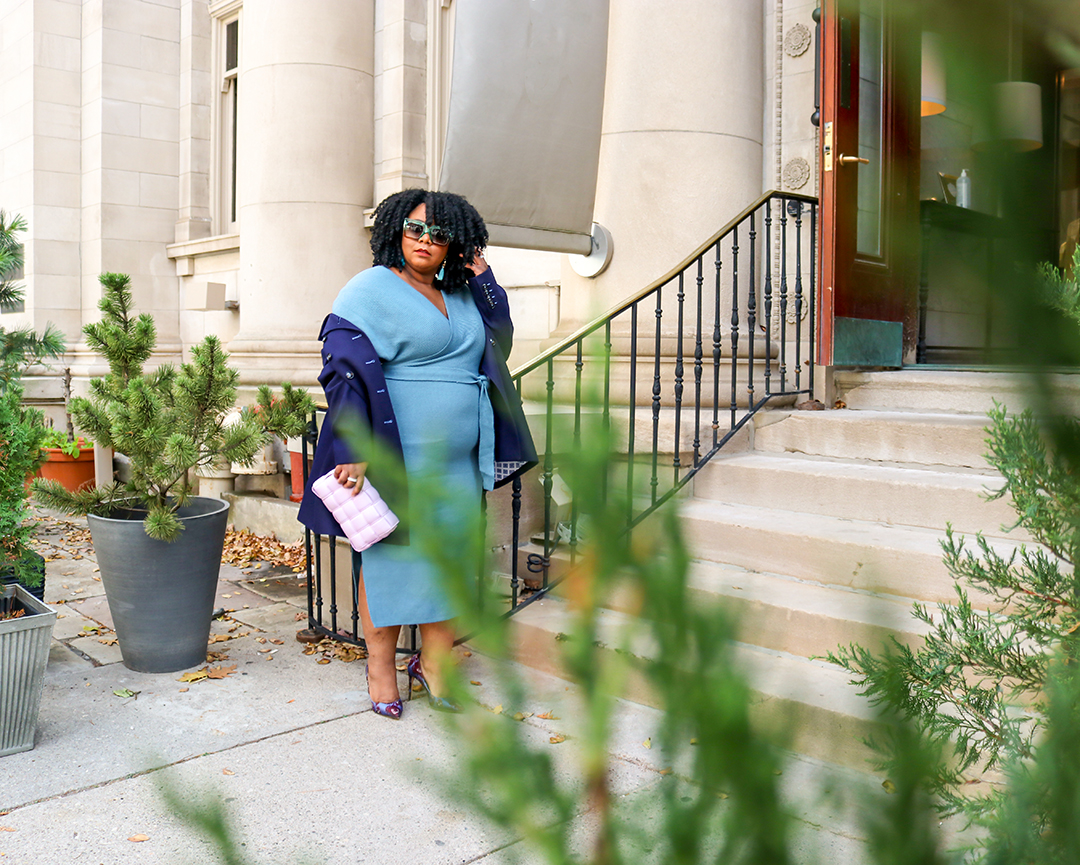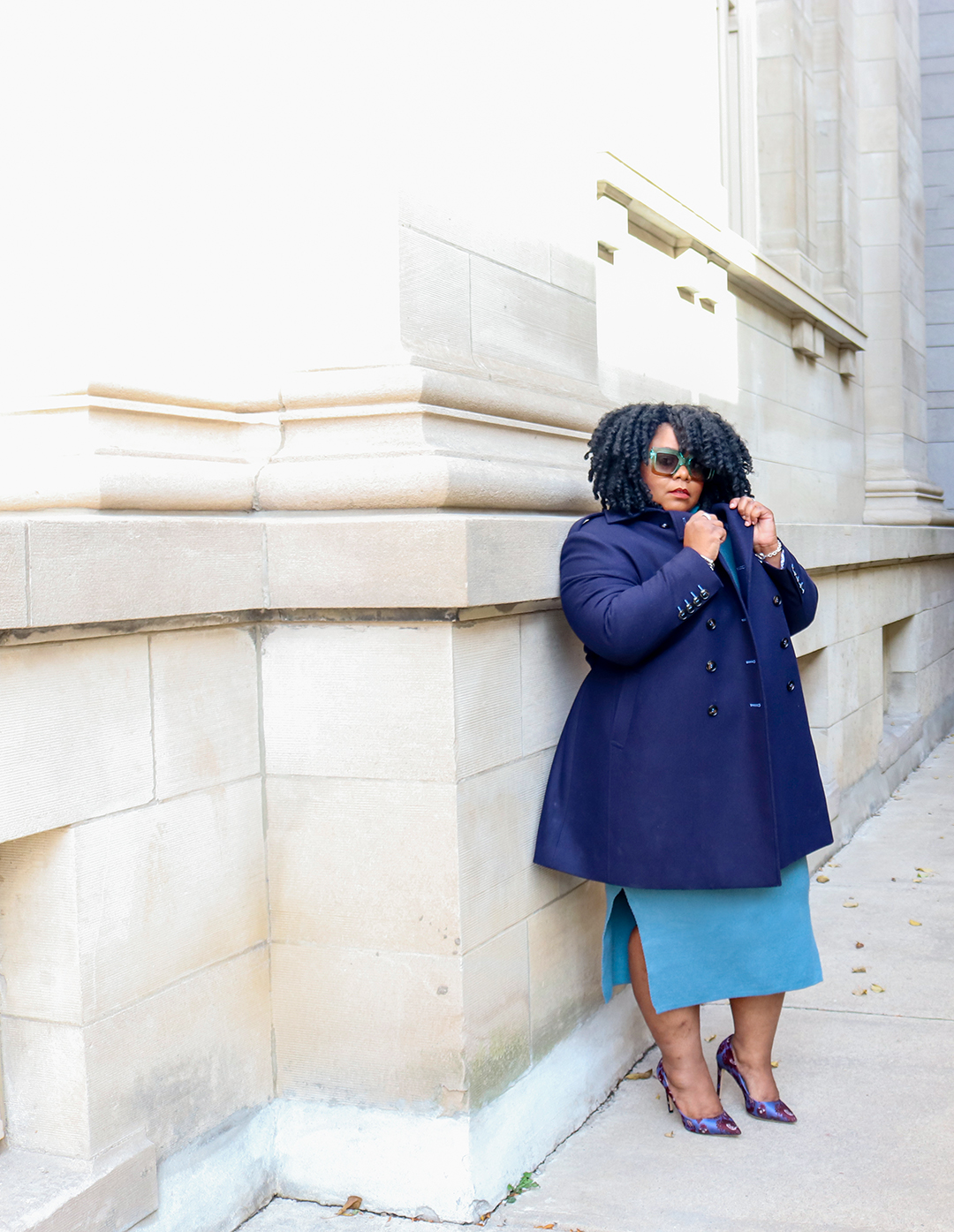 Coat season is here for real y'all and quite honestly I'm not mad when there are cool plus size outerwear options like this fabulous coat from Sumissura.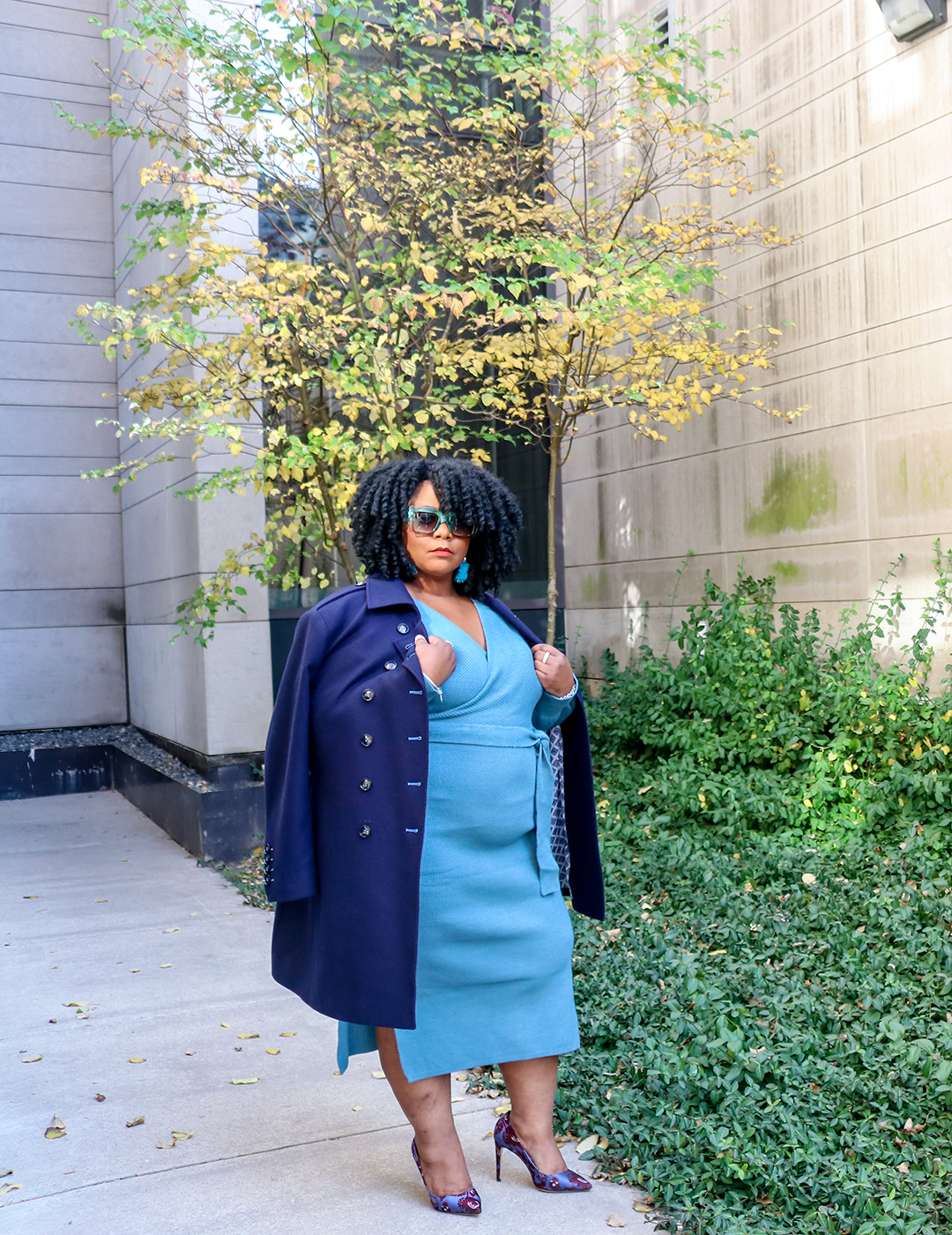 I really love this company which is why we keep going back to them over and over again. No matter your size Sumissura has got you! Just input your measurements and voila, you have a fabulous item in your size! GENIUS!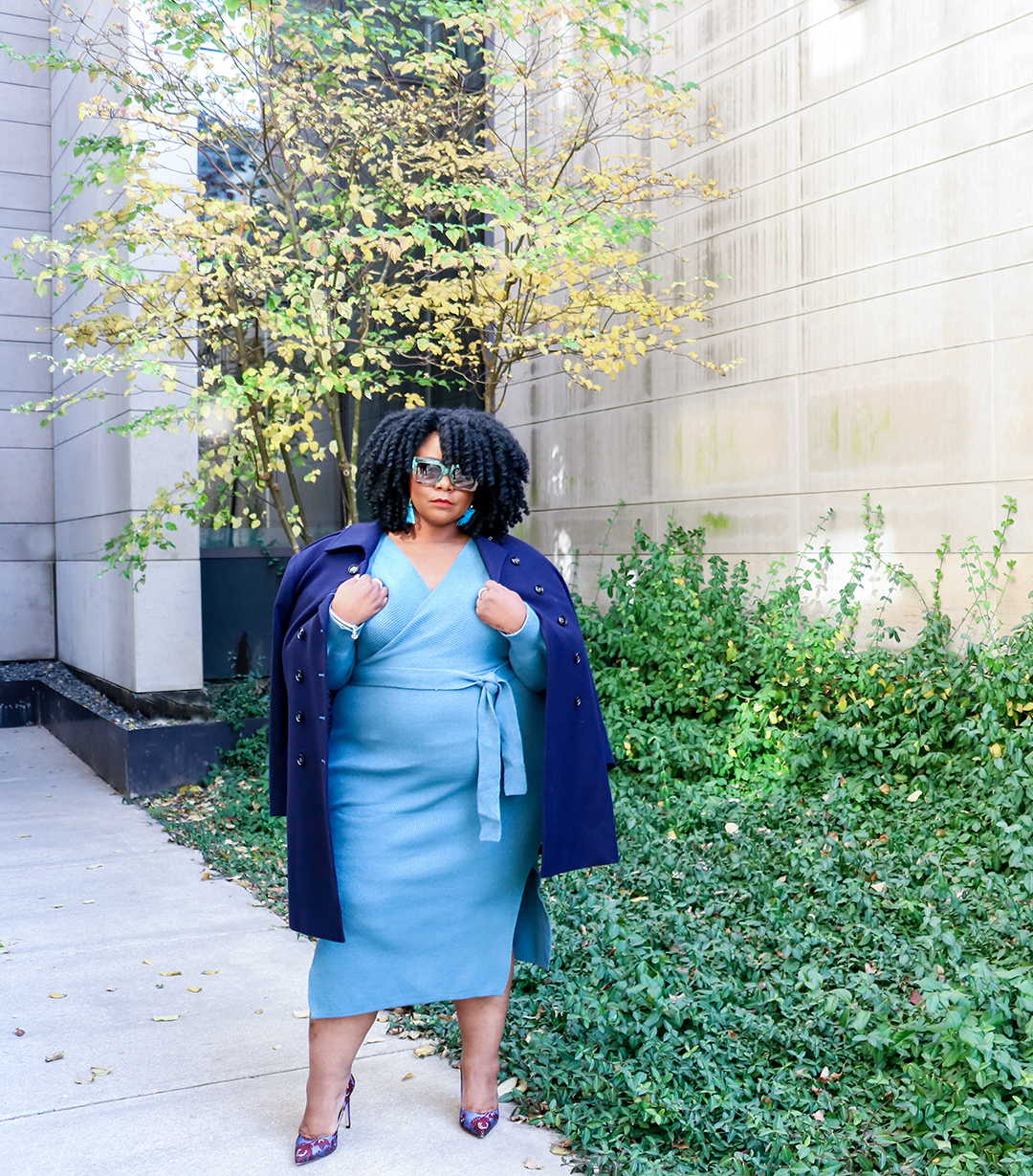 So, for this coat, I had military chic in mind. I went with a navy wool fabric in double breasted style. I added even more personal touches by switching light blue contrasting thread for the button holds and a fun printed fabric for the lining inside of the coat.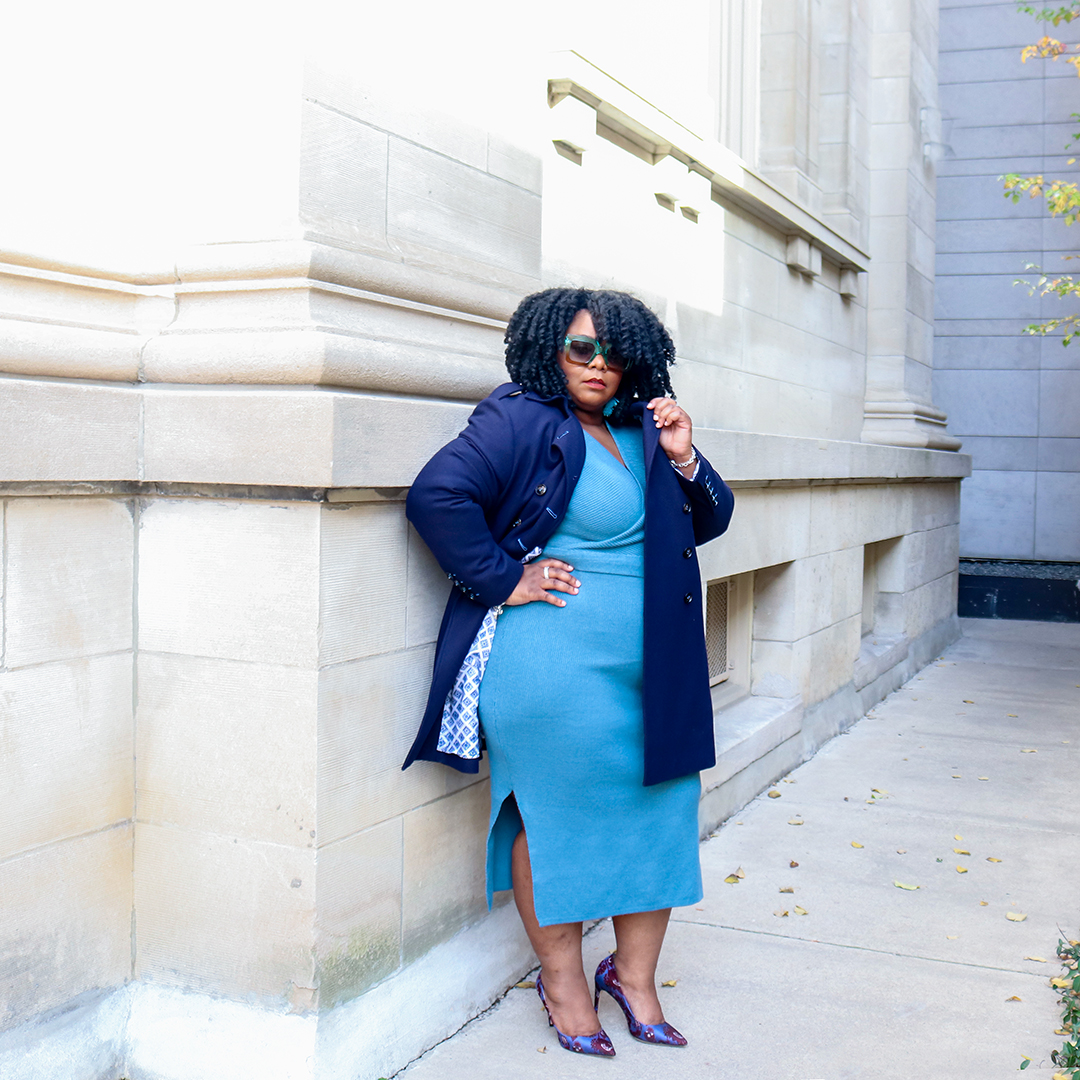 I completed my look by added fun printed shoes, sunnies and a cute lilac clutch.
And that's the long & short of it!
Gail & Leslie xoxo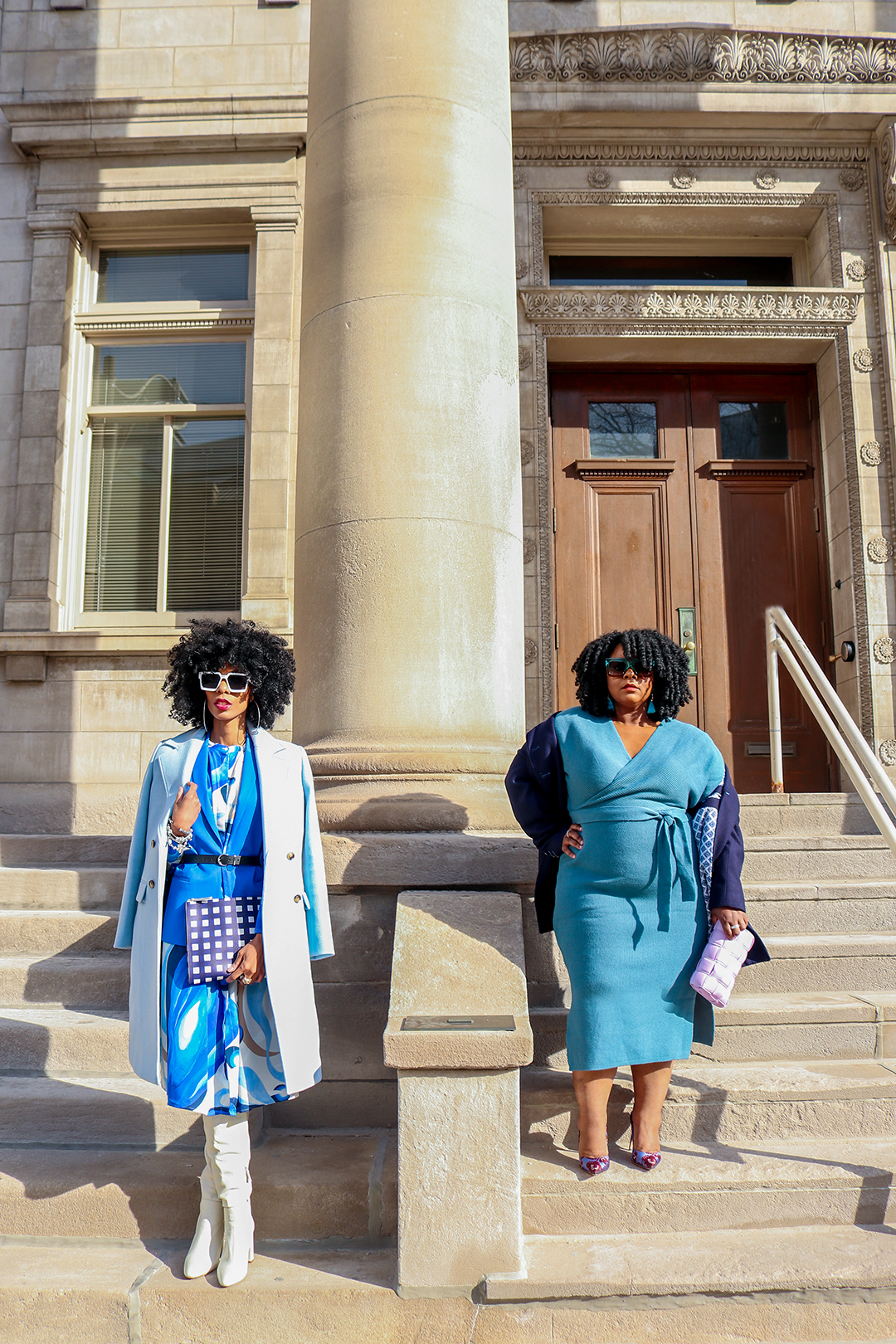 Photo credit: Roseline Bonheur