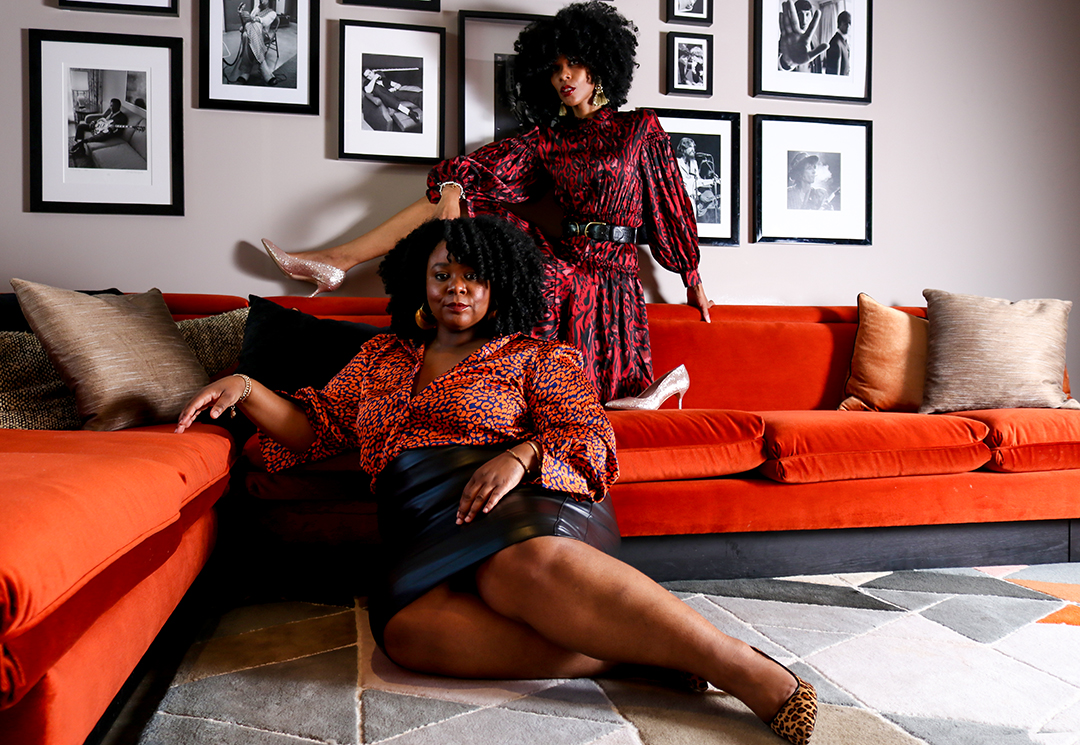 If you think expensive sneakers are the only way for you to find comfort in shoes, you have not been introduced to Ally Shoes. Cushioning, support, fit and style all come together in the form of shoes fit for a Queen at Ally Shoes! This female led company says they are crafting scientifically engineered shoes to alleviate pain and we couldn't wait to put them to the test. We want to start by saying that neither of us have any serious foot related issues, but we were happy to see that Ally Shoes offers a fit quiz that people can take to determine the correct fit for their feet, including questions on width, if you have one foot bigger than the other and much, much more. Read on to find out if the shoe fits!
And of course we have some lovely promo codes for you! Use code LONGANDSHORTHEELS FOR $40 off your first pair of Ally heels and LONGANDSHORTFLATS for 10% off your first pair of flats!! HAPPY SHOPPING!!
Gail's Leopard Print Love Affair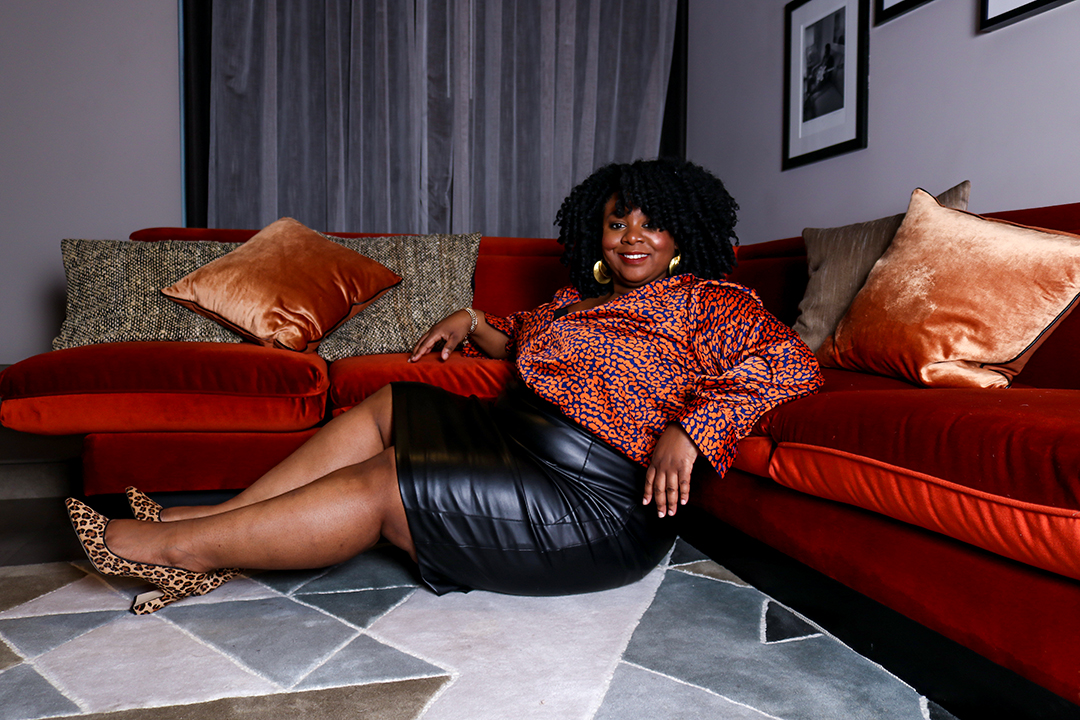 Shoes (gifted): Ally Shoes // Animal Print Trench: ASOS Curve (old) similar here // Blouse (also available in straight sizes): Fashion Nova // Faux Leather Skirt: Reitmans (also available in straights sizes)
OKAY Y'ALL!!! I'm going to confess something to all of you. As much as I LOVE fashion, I have a love/hate relationship with shoes. I know its a little nuts right. Well, I have very wide feet and finding shoes that work for me is a chore that ends in me not finding much of anything. Most of the time I'm wearing my sister Leslie's shoes!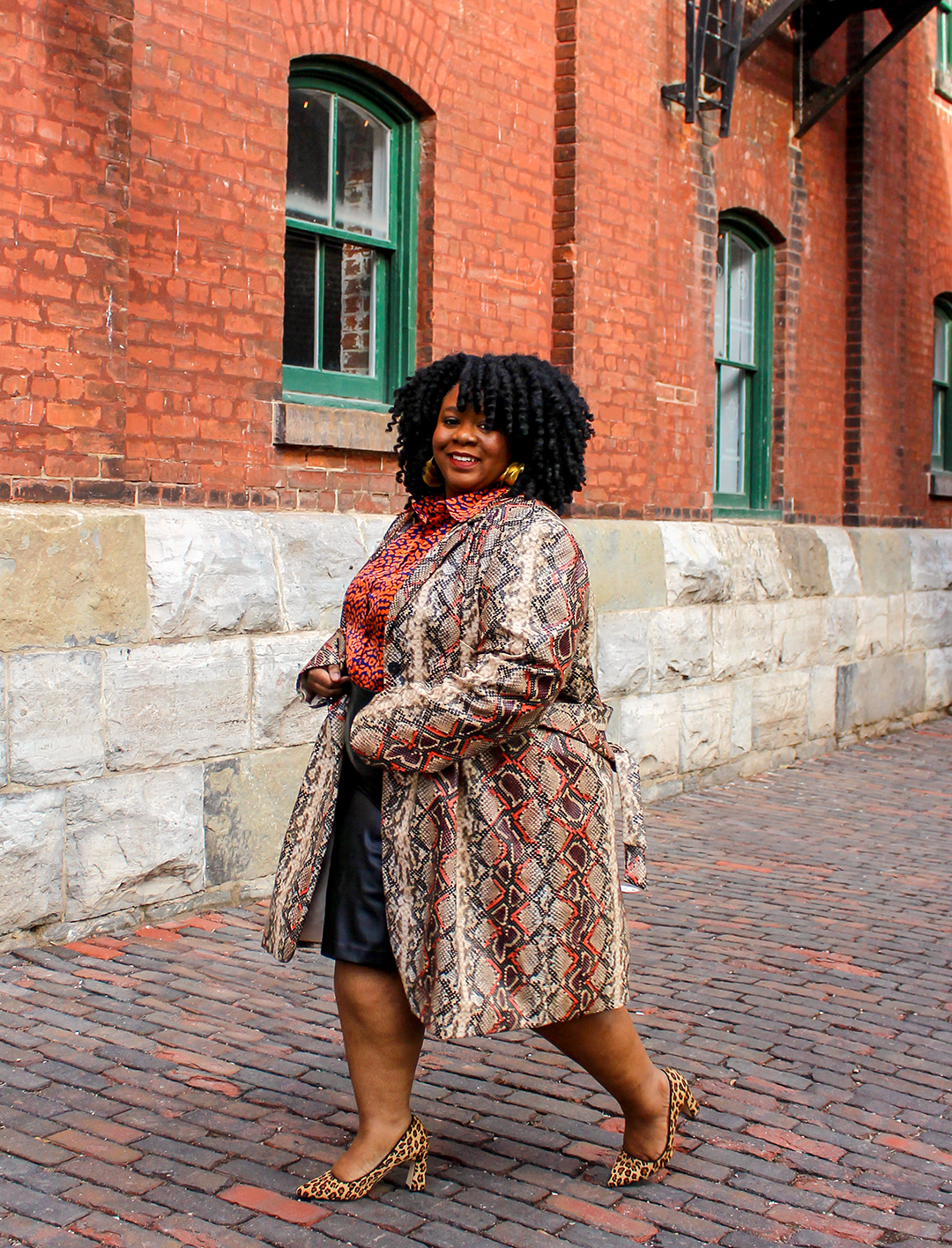 The first time I slipped my foot into these leopard print pumps I felt like I was walking on clouds!!!! To say that they are comfortable is an understatement! These shoes feature patent pending comfort technology and what that spells is functional professional looking heels and flats that are – COMFORTABLE! The other thing I love about this brand is that they've really nailed the idea of comfort AND style because lets face it, some "comfort" styles are a little sad looking – thankfully, that is not the case with Ally Shoes.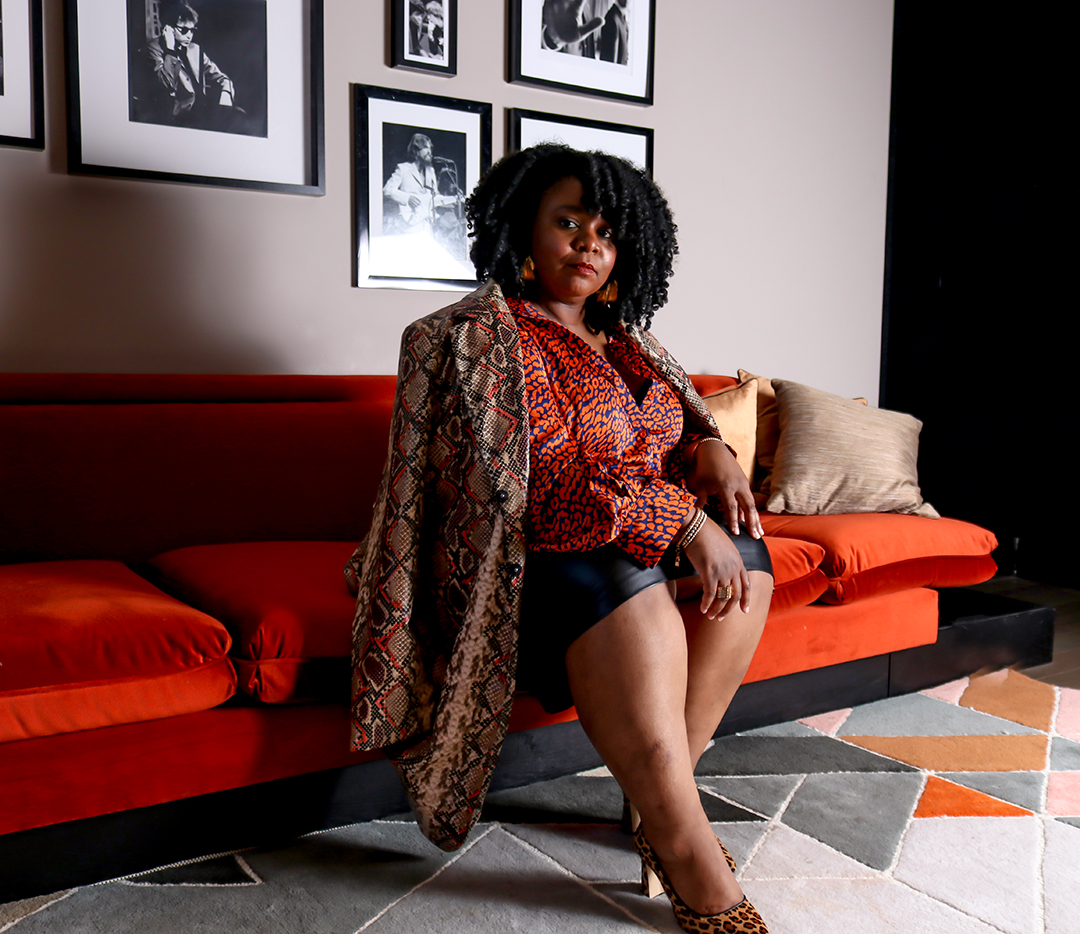 Ally Shoes offers sizes from 4 all the way up to 12 and they of course offer wide and narrow widths. Ally Shoes also offers a "Fit Quiz" which helps to really drill down to the size that best for you! Isn't that AMAZING!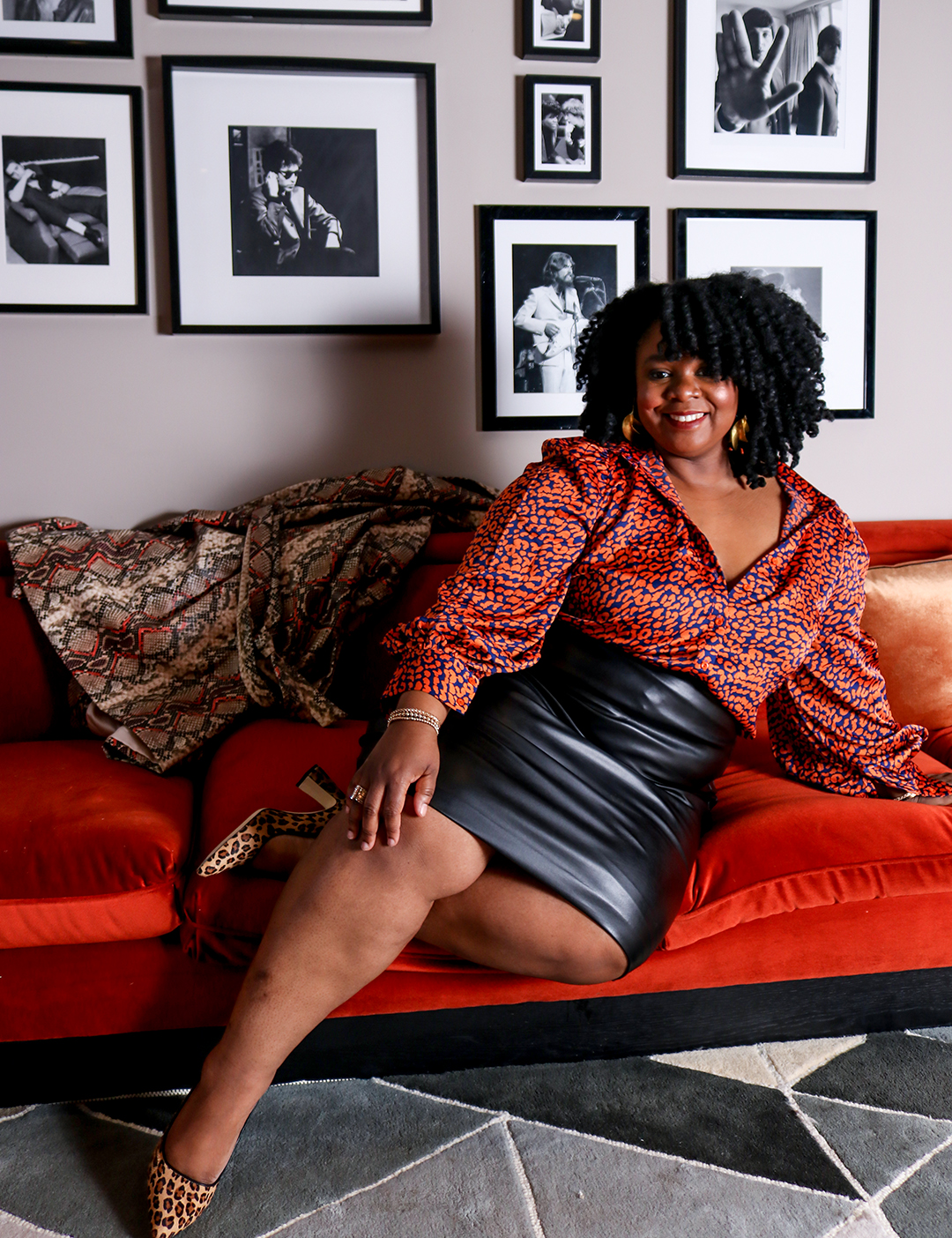 So, I selected the a leopard print block heel style that's uber walkable and so stylish! The heel measures 3 inches and is made of suede upper with leather sole and suede lining.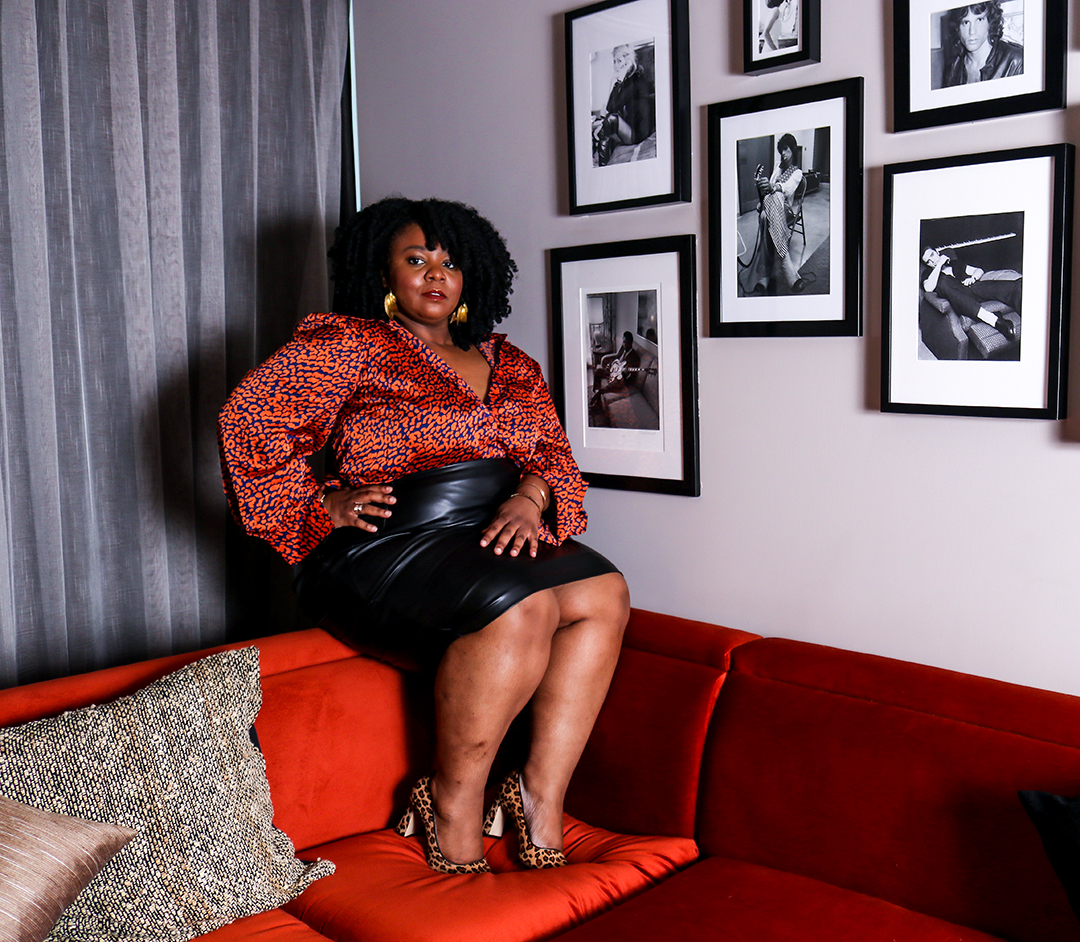 So, styling these leopard print beauties was a dream! For Leslie and I, leopard print is really a neutral so, naturally it goes with everything. I went for this faux leather pencil skirt with the orange and navy printed blouse. I especially love the blouse because I feel like it has a 70s vibe to it.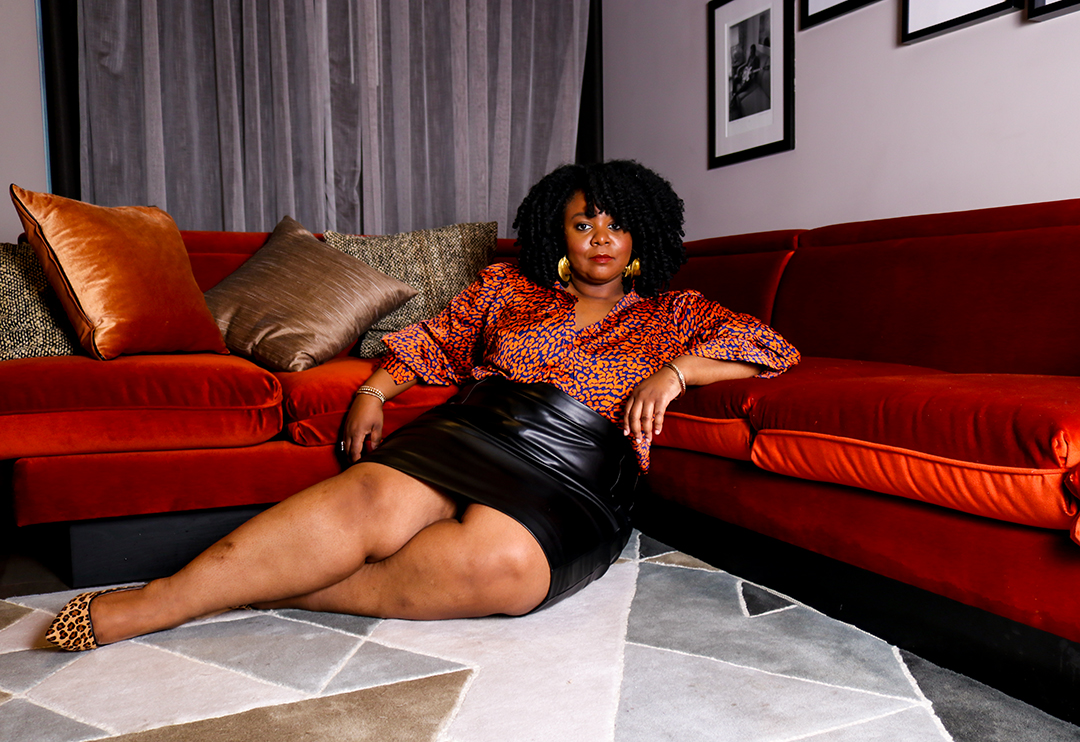 The piece de resistance was this snake print trench coat. I figured, why not add another cool print to the mix! And with that, my look is complete!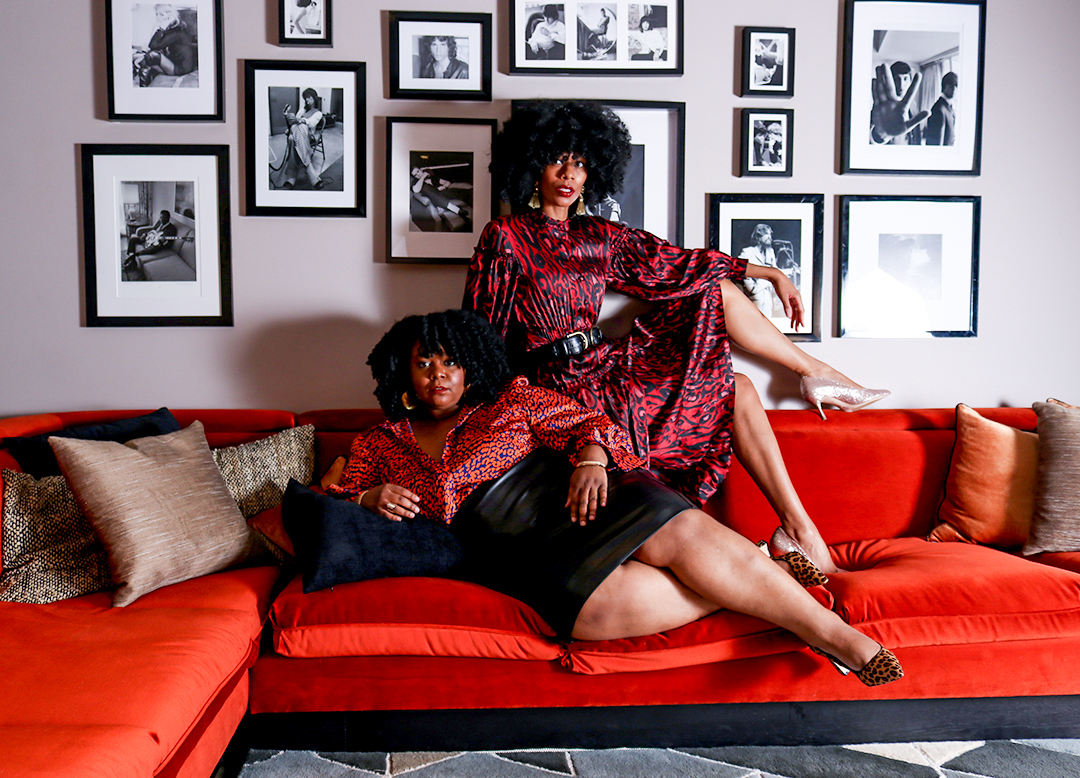 Leslie's Shoe-Gasm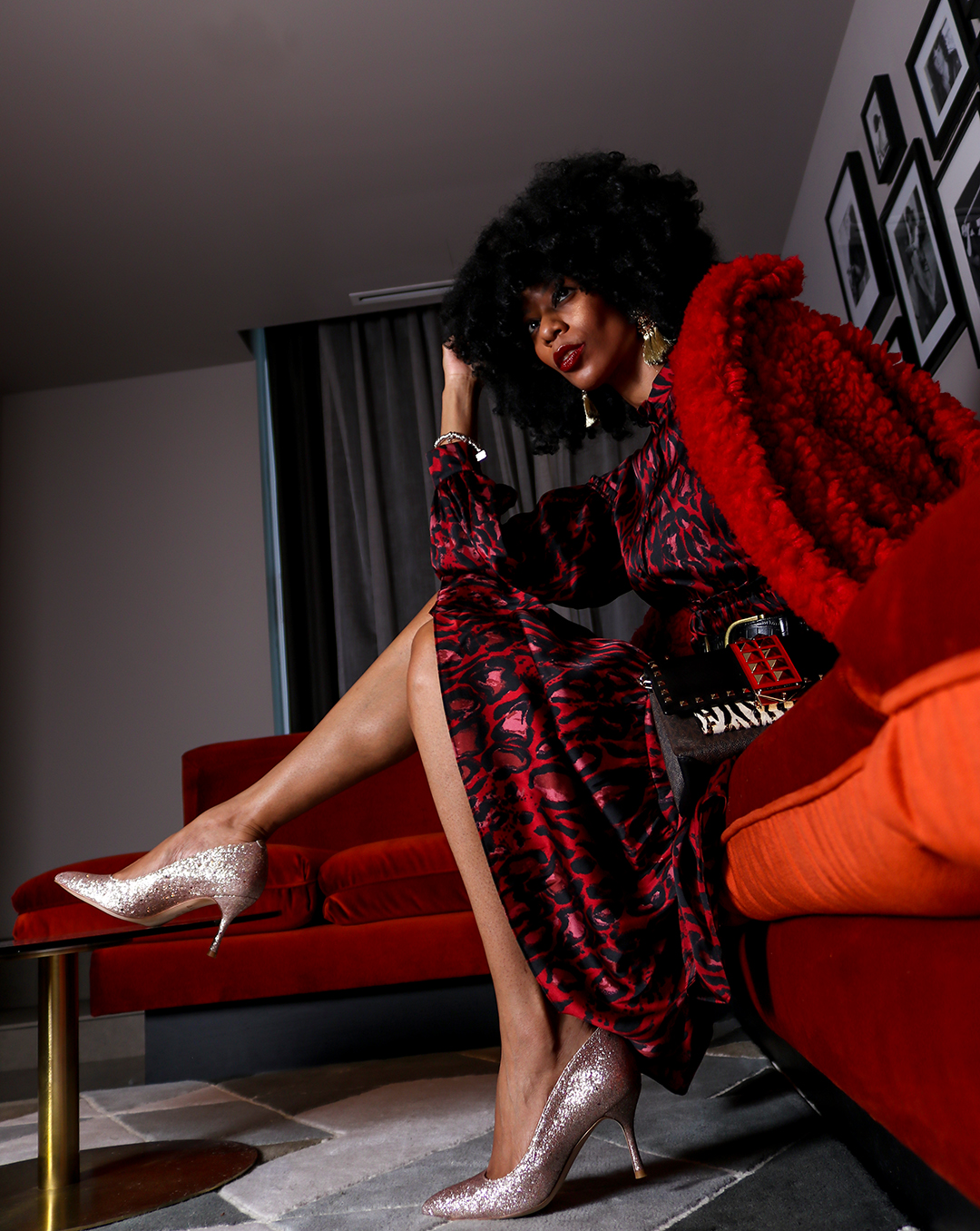 Shoes (gifted): Ally Shoes // Coat: TopShop (old, similar here) // Dress: TopShop @ Hudson's Bay // Belt: Zara (old, similar here) // Purse: Michael Kors (old, similar here)
For my beautiful plus size babe: Coat // Dress // Belt //
I am ALWAYS professing my love of suits. It's true, I am a suit girl all the way! But, the hidden truth, the truth that many people don't know is this: I am a shoe ADDICT! I am obsessed with shoes. My dad is always making fun of me because he doesn't understand where I will find the time (or the feet) to wear all the shoes I have. What can I say, I'm a sucker for a cute shoe. BUT, I've learned the hard way that cute is not everything, no matter what some shoe designers may try to tell you!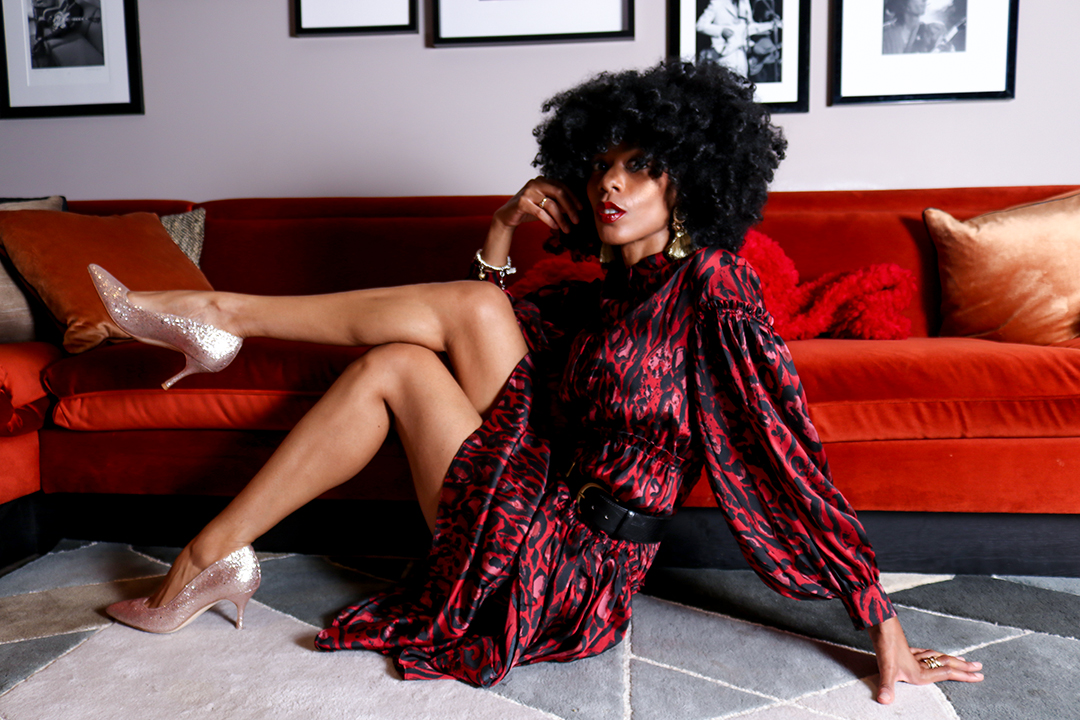 "Comfortable heels" is not a phrase that many people think is a possibility, and I get it. I've worn and tossed out my fair share of cute, uncomfortable shoes in my time. But Fam, for a pair of pumps I ordered online, never having tried on a pair of this companies shoes before in my life, let me tell you, I was blown away!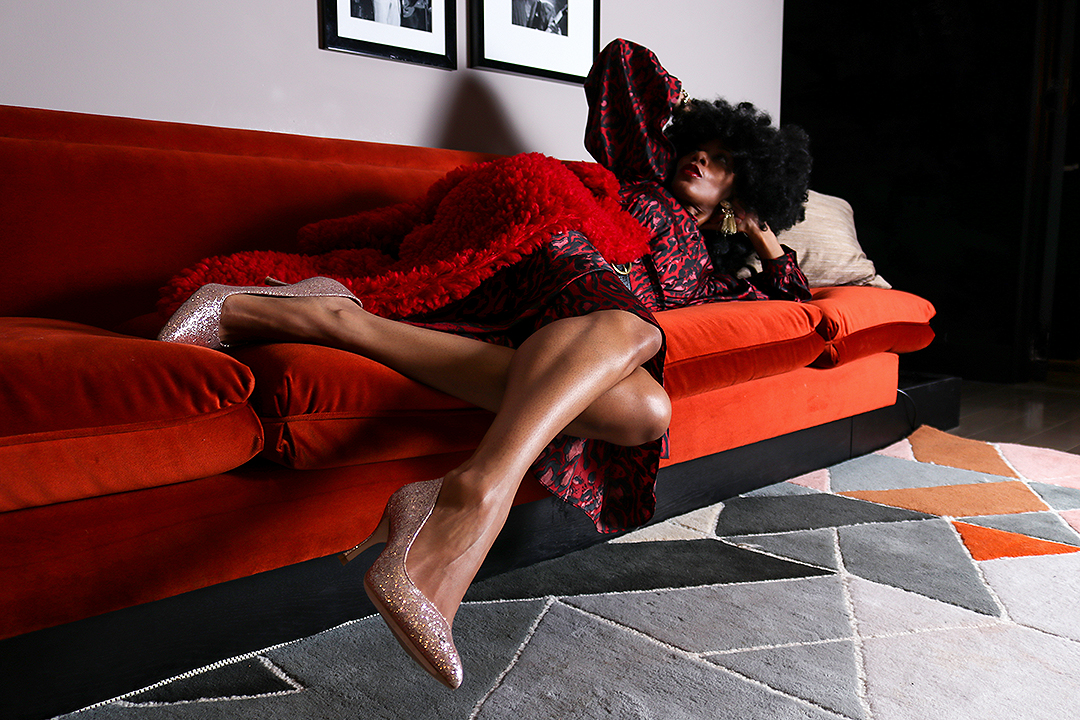 As we mentioned earlier, Ally Shoes provides you with a fit quiz that you can take to see what shoes size you will need. And get this; you can do an at-home trial so that you can try them out before you buy! While this only applies to their classic pumps, it's a perfect way to test drive these shoes to ensure a great fit. Sadly, at home trials are only available for American customers but we are hoping it will be available for Canada soon. They also offer shoes up to size US 12 and have half sizes up to US 12!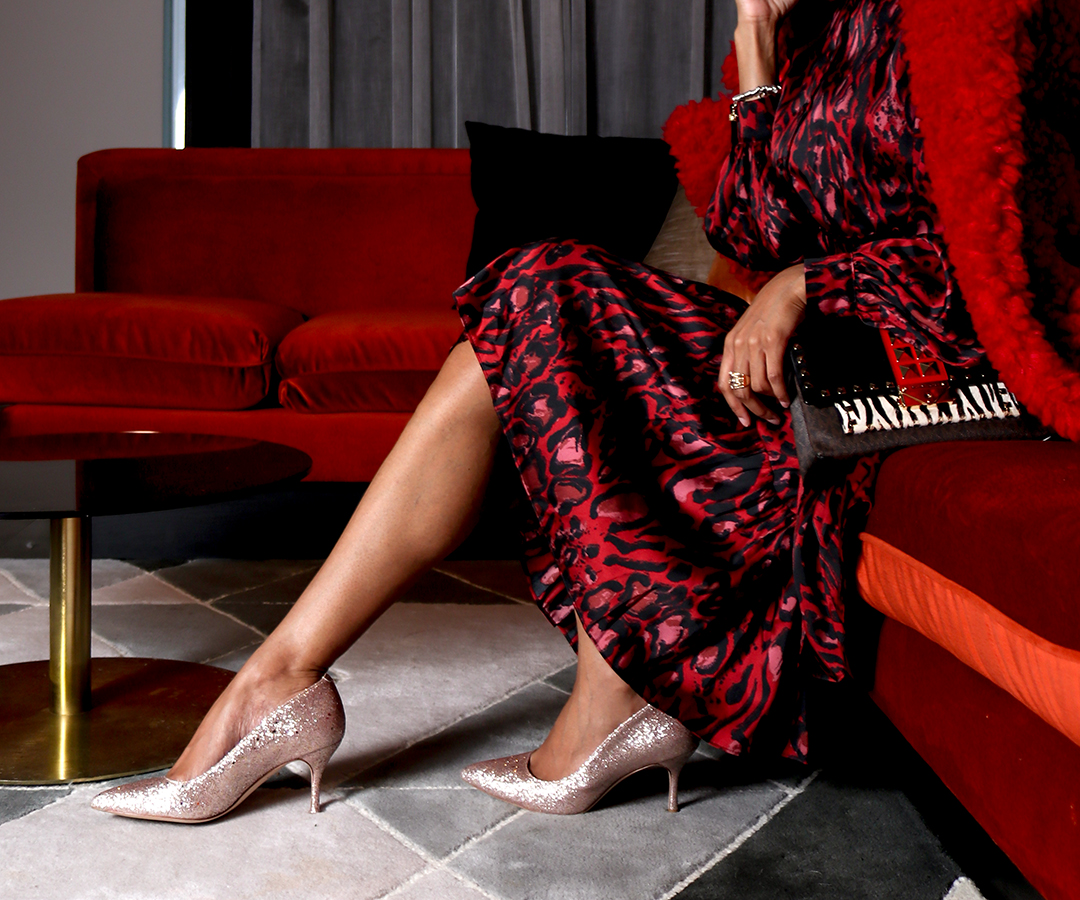 Now let's discuss fit! Being the shoe junkie that I am, I've tried on my fair share of supposedly comfortable shoes. When I opened the box slipped my feet into the right foot (that's my bigger foot), people. I was like – oops, I left some of the stuffing in the shoe. I proceeded to pick up the shoe, and examine it in greater detail only to realize that there was no left over stuffing in the shoe. They have this wonderfully cushiony insole that supports my arch and feels like I'm standing on padding. IT FELT AMAZING! I then made Gail try them on, and Roseline our talented photographer and they too put on just one foot and were like "oh wow". These shoes ARE COMFORTABLE!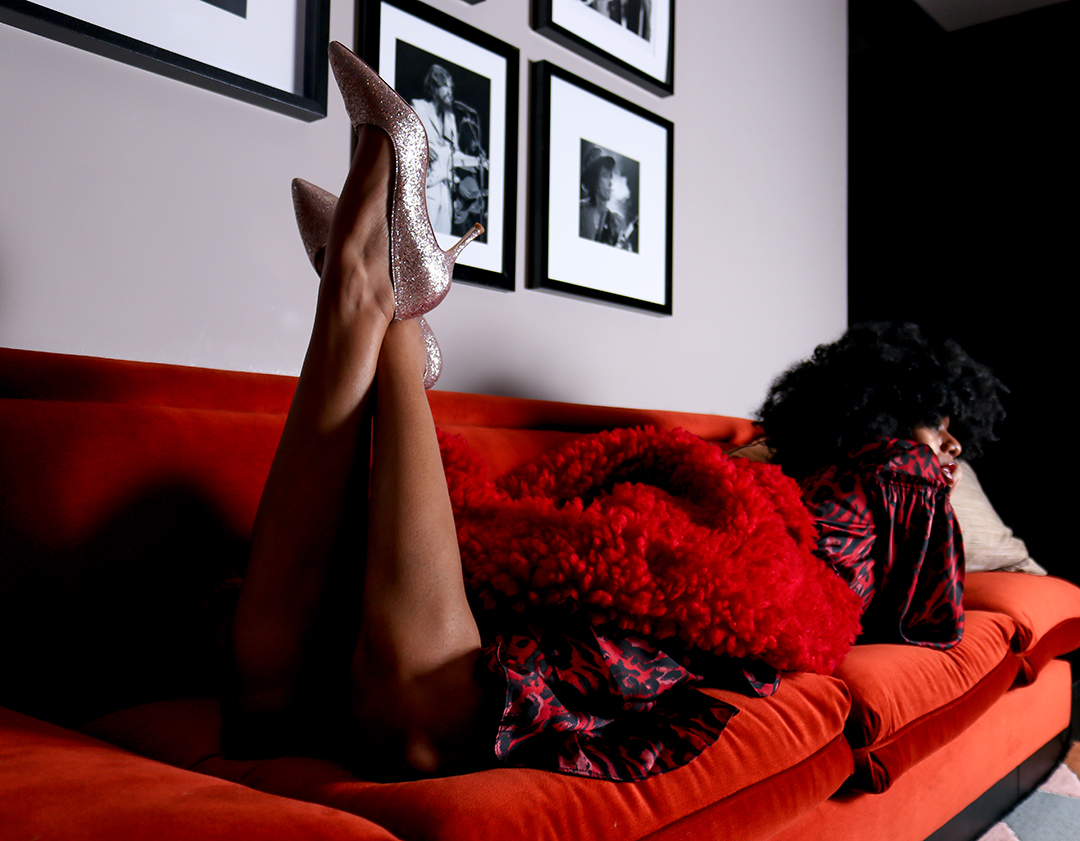 Just for the record, I'm not pushing anyone to wear pumps if you know they are not for you, but Ally Shoes also offers some super cute flats too!
These gorgeous rose-gold classic pumps I went for make me feel like I'm wearing jewelry on my feet! The heel height is such that I can walk in them for a long time, and the colour and style allow me to add some pop to any look I rock them with. With jeans or a dress, these pumps take an outfit from regular to next level cute!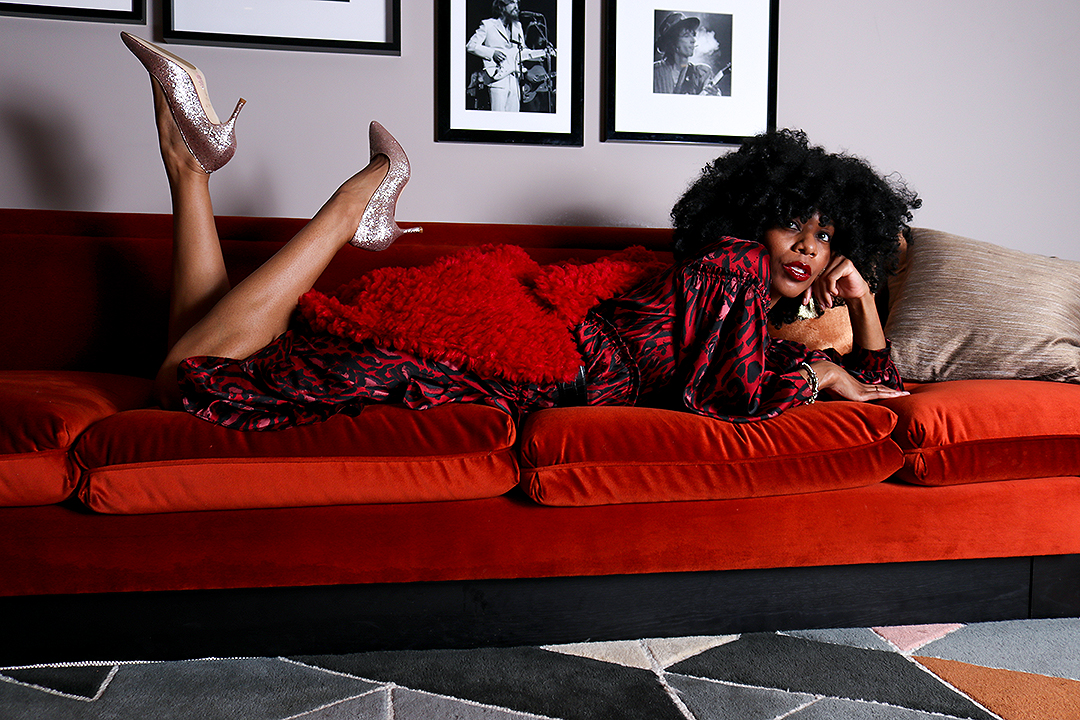 Styling this overall look was as easy as 1-2-3! A printed red midi dress to which I added a belt to emphasize my waistline, bold statement coat with a brown leather coat underneath because it's Canada and it's cold and I was ready for my runway!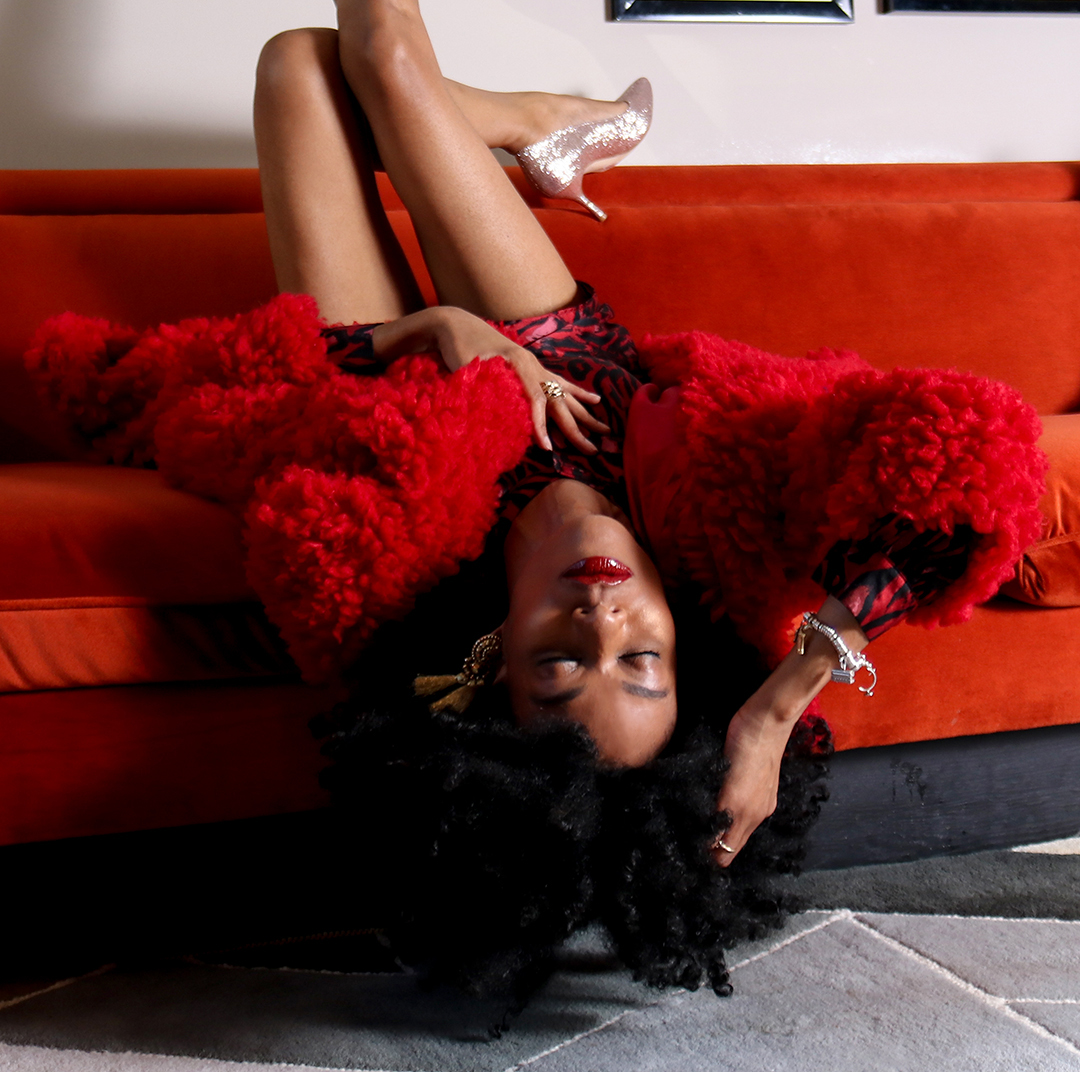 And that's the long & short of it!
Gail & Leslie xoxo
Photo credit: Roseline Bonheur
Shoot location: Bisha Hotel Toronto