Join us as we show you how we remix faux leather looks to work for a plus size and straight size bodies!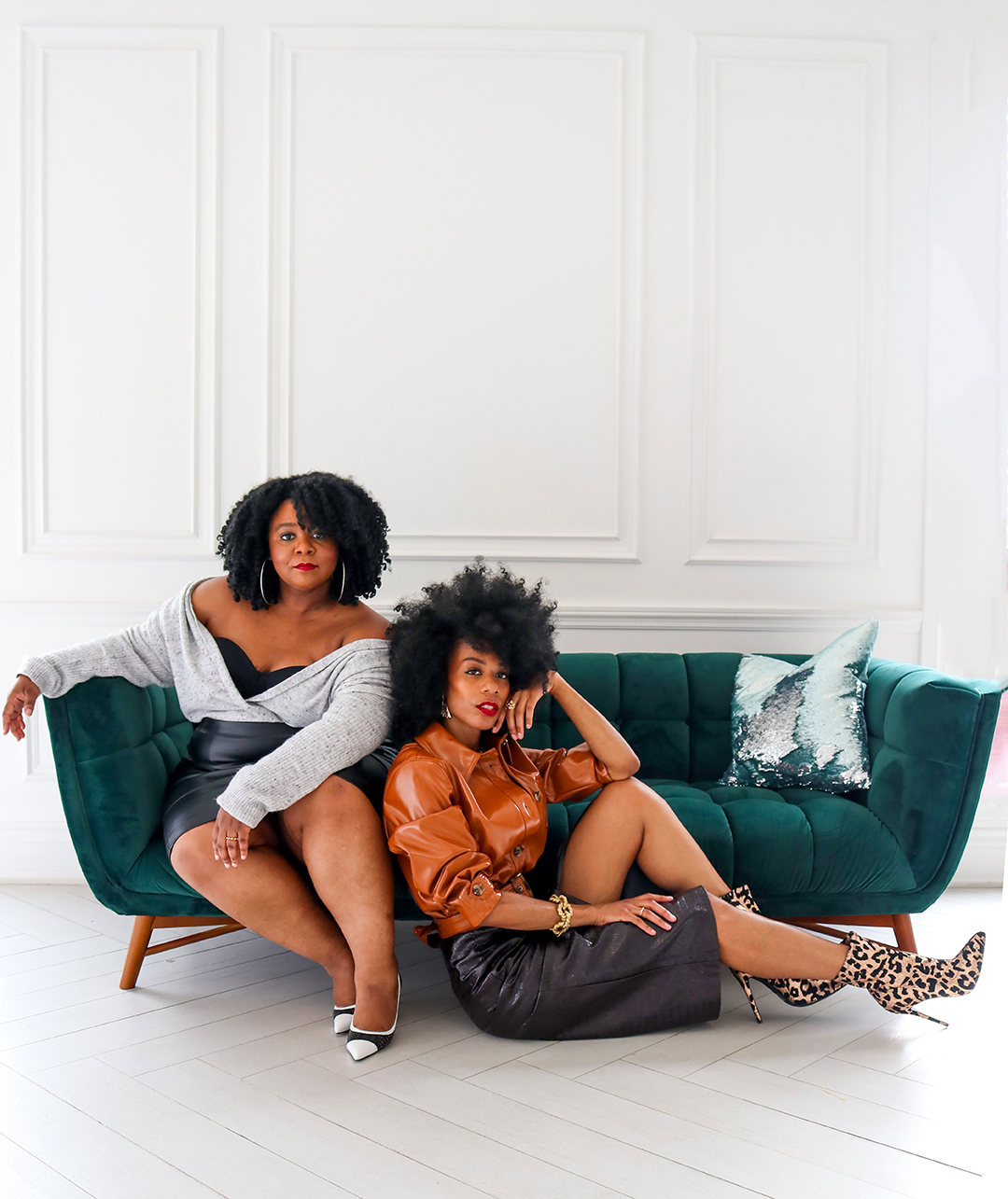 Leslie's Loving Leather like…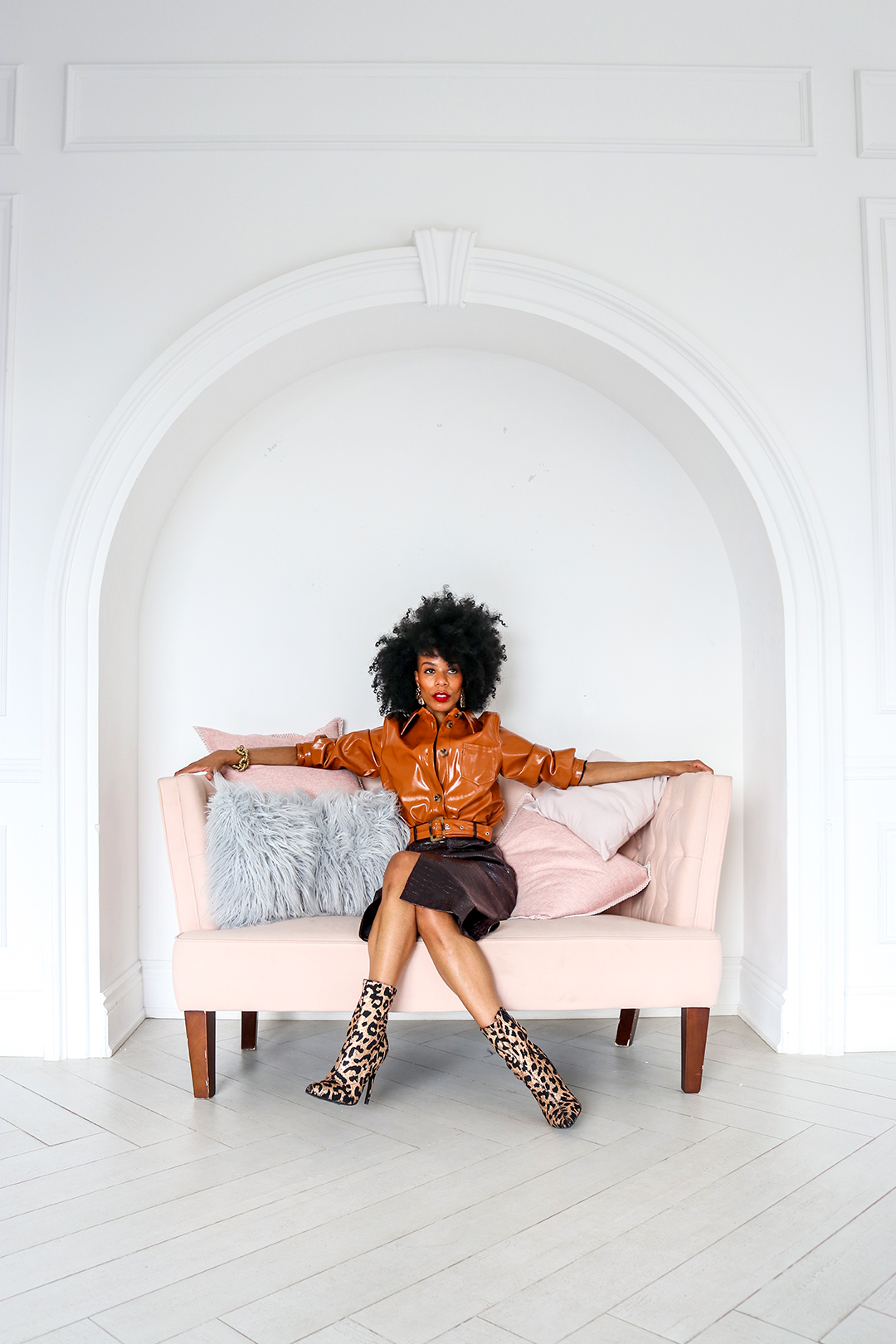 Jacket: TopShop (sold out, similar here & here)// Skirt: TopShop // Booties: ShoeDazzle (old, similar here)//

For my pus size beauties: Top // Skirt //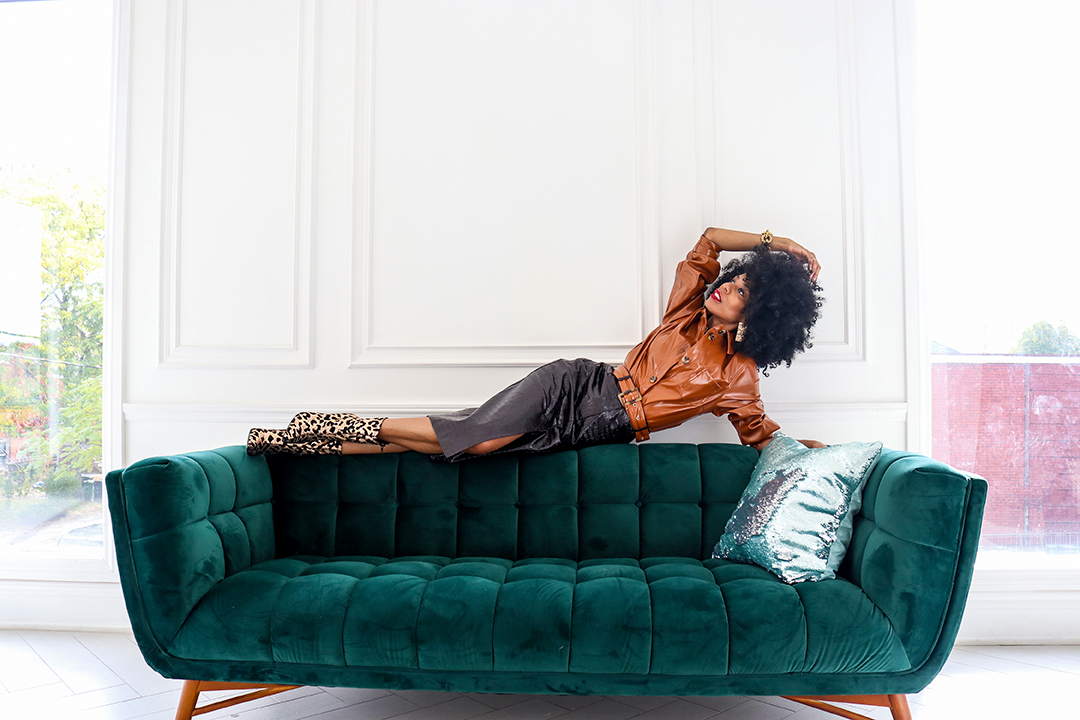 Leather and faux leather is a trend that seems to be standing the test of time. Irrespective of the season we seem to see it everywhere, which works for me because I'm feelin' it too!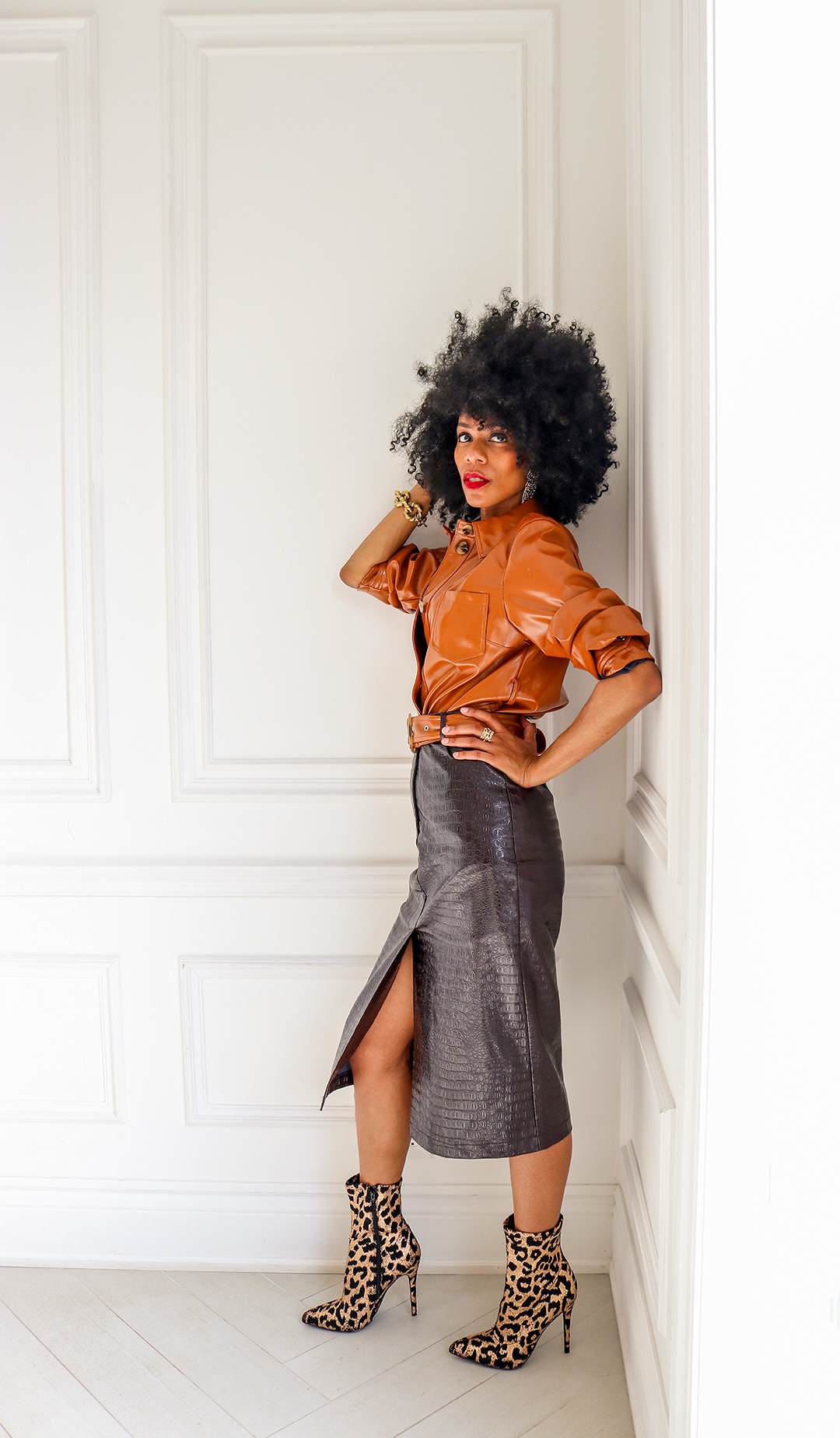 For this look, I wanted to rock a full leather look (except for the booties where I just had to have a print – no surprise there! lol)! First I found this great jacket in this beautiful caramel colour! I love the versatility of wearing it as a jacket or tucking it in to look like a top.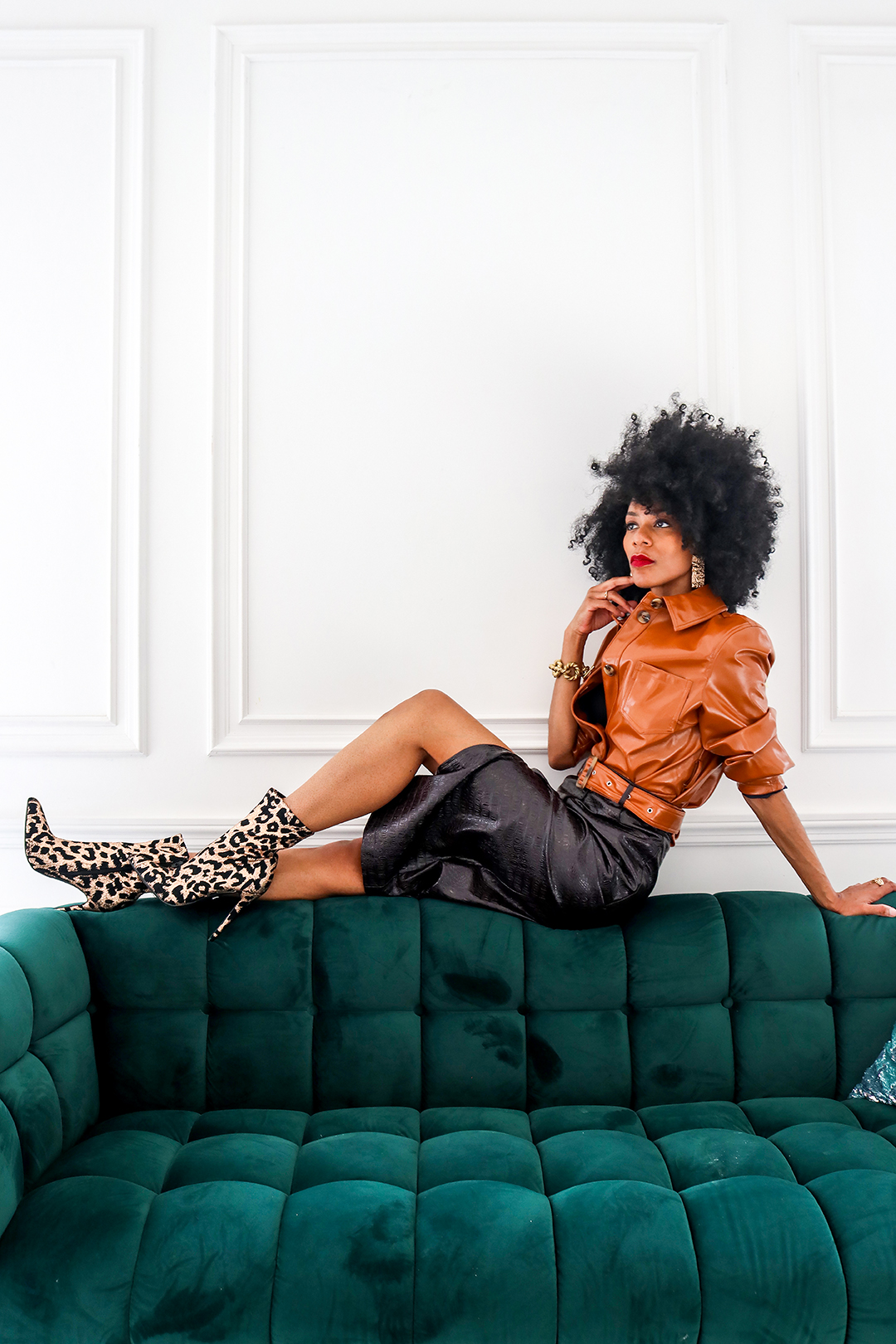 Next came this burgundy skirt (which looks like it's brown – but it's not). I love the embossed croc print the pencil cut and midi length! Basically, I love everything about it!:-) Added to this, I adore that it's not black. Getting your leather pieces in a colour other than black is always exciting to me – it's the little things in life that I just adore!lol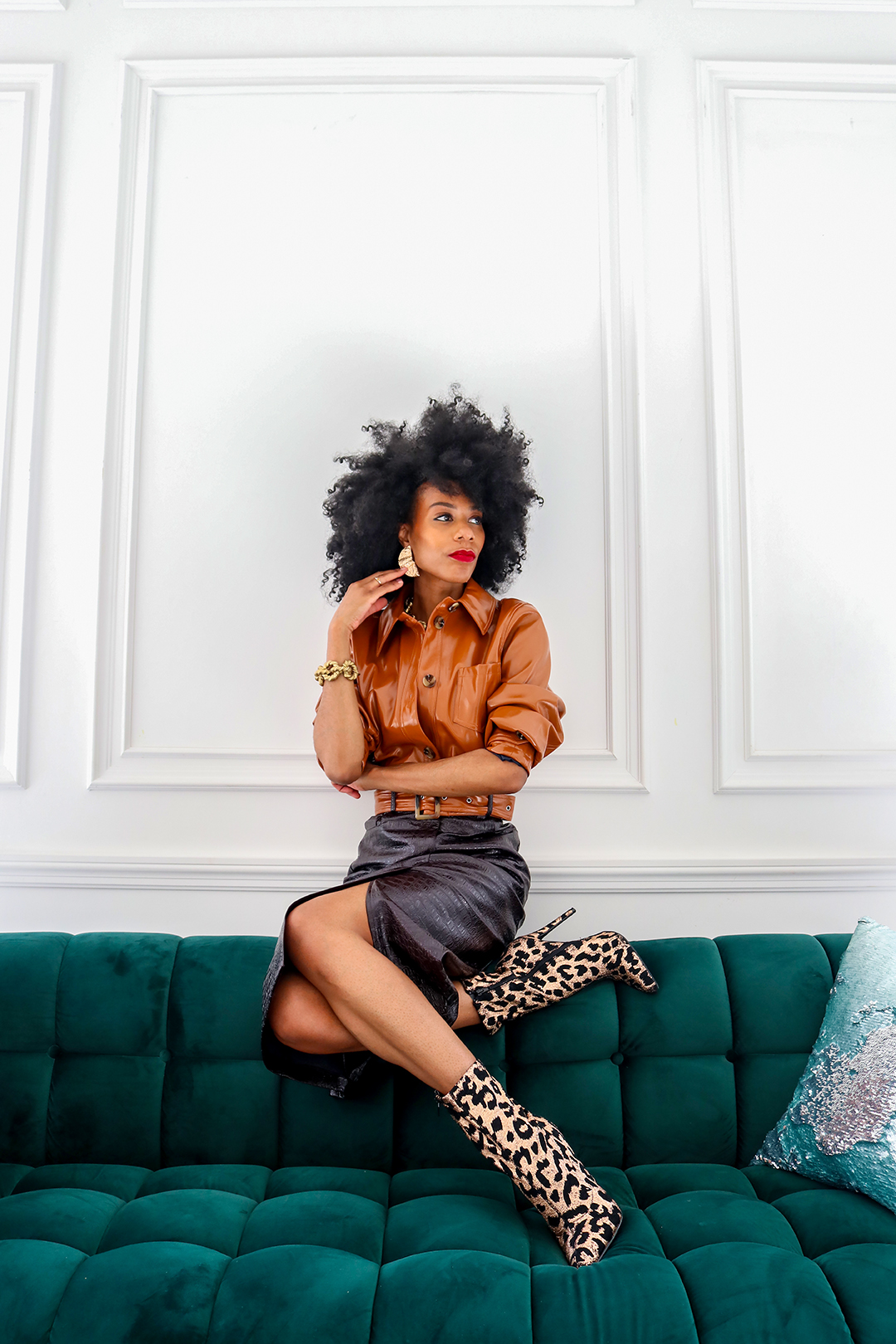 Lastly came the leopard print booties baby! They just take the look to the next level! They're a little party on my feet and I can't say no to a party! And in some earrings, a necklace and bracelet and I was ready to rumble!!!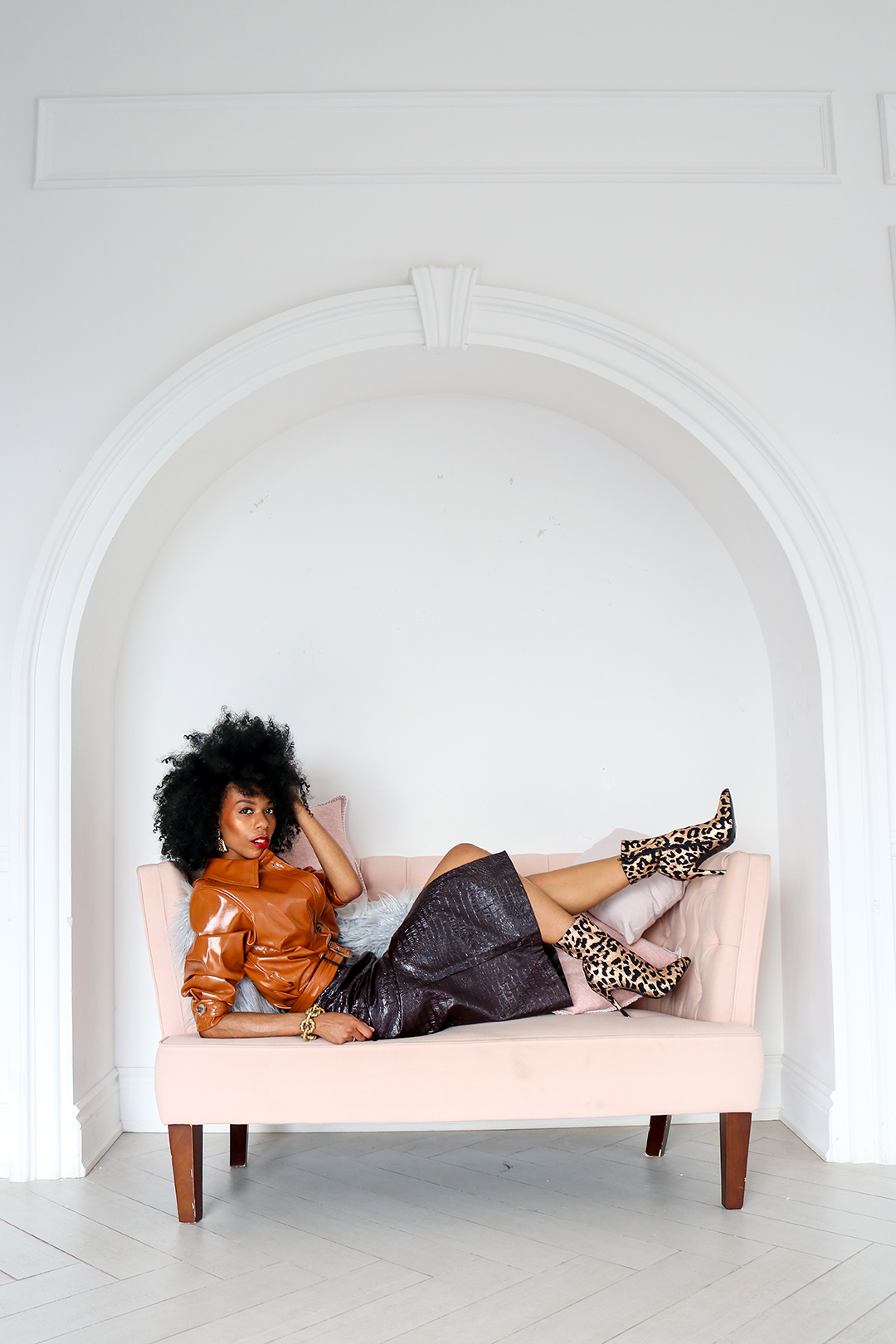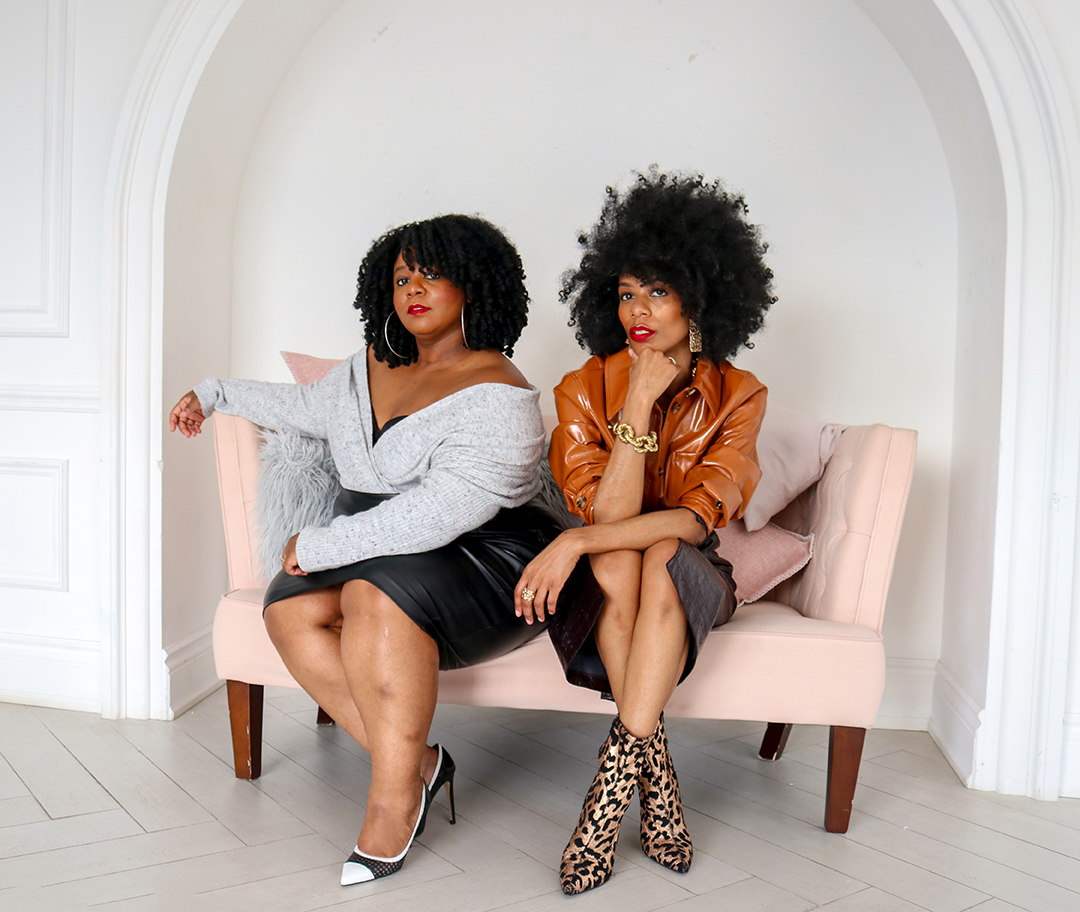 Gail Dons a Classic Faux Leather Staple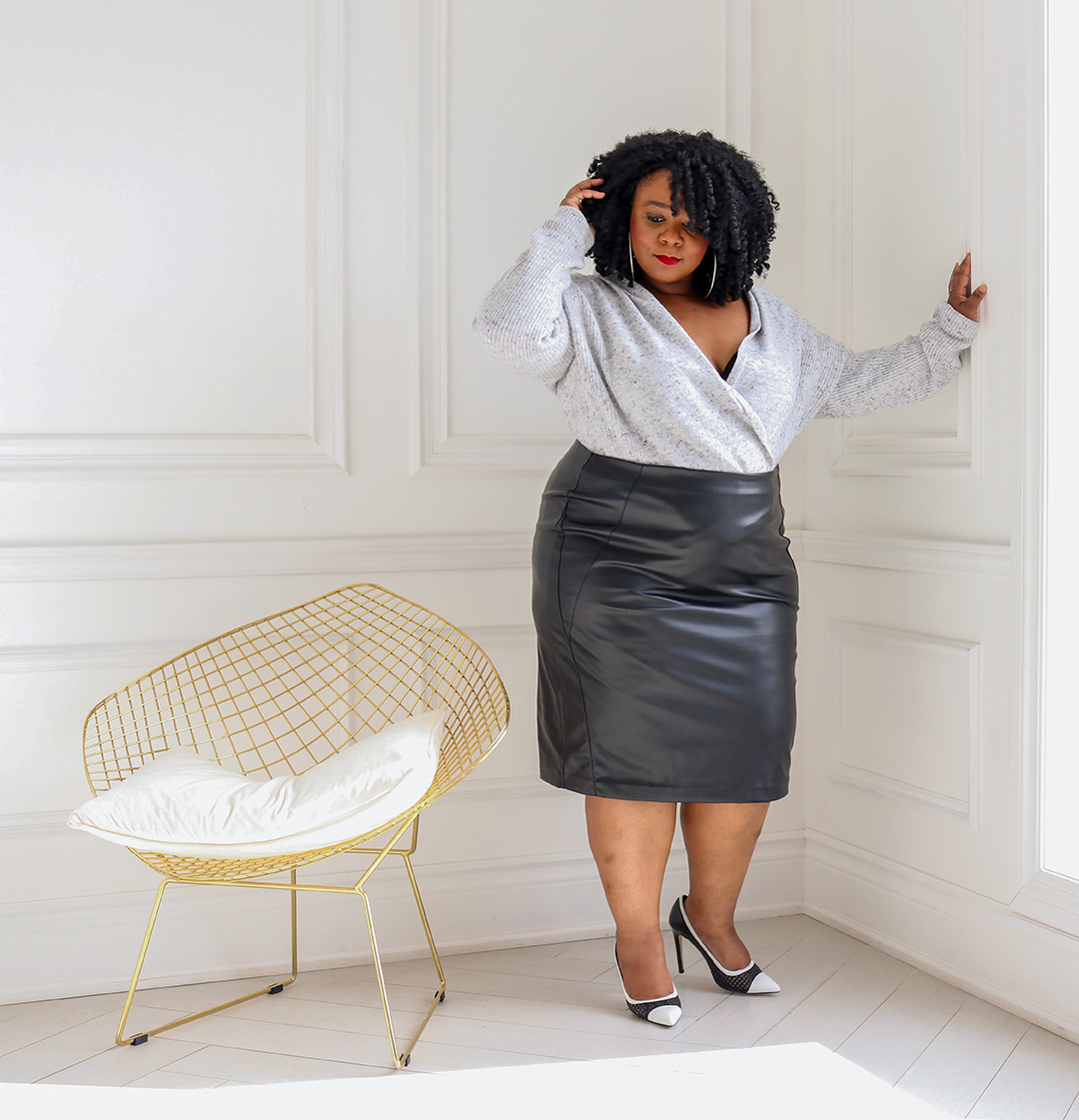 Cardigan (also available in straight sizes!: Reitmans // Faux Leather Skirt: Reitmans (old) similar here //
For my tall babes here are some faux leather skirt options for you: Skirt 1 // Skirt 2 // Skirt 3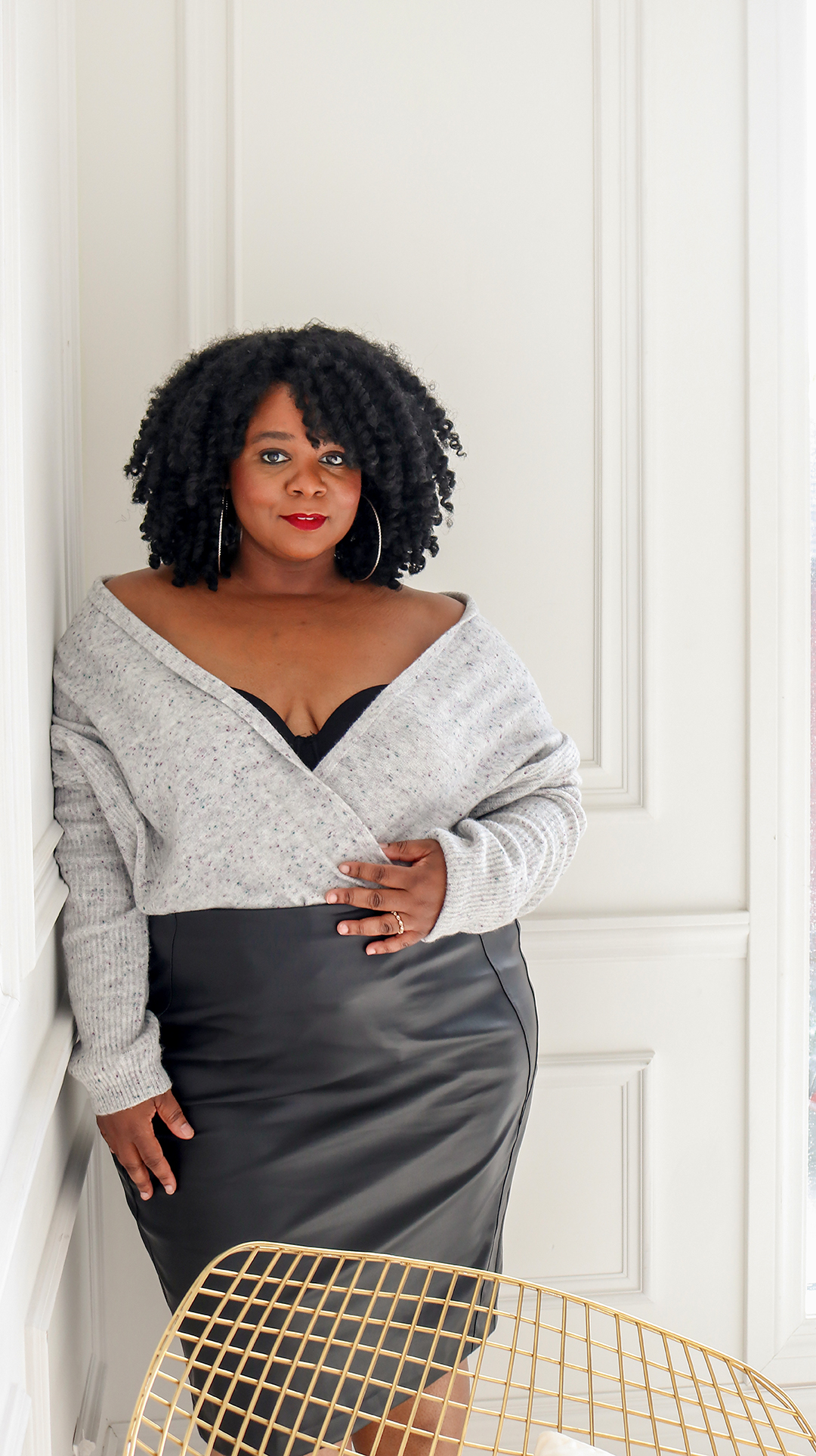 So, I am a faux leather weather fiend as seen here, here and here – I just can't get enough. For this faux leather look I added a heather gray cardigan. I "jigged" the cardigan up by shruggin off my shoulders bit for a little extra sexiness 😉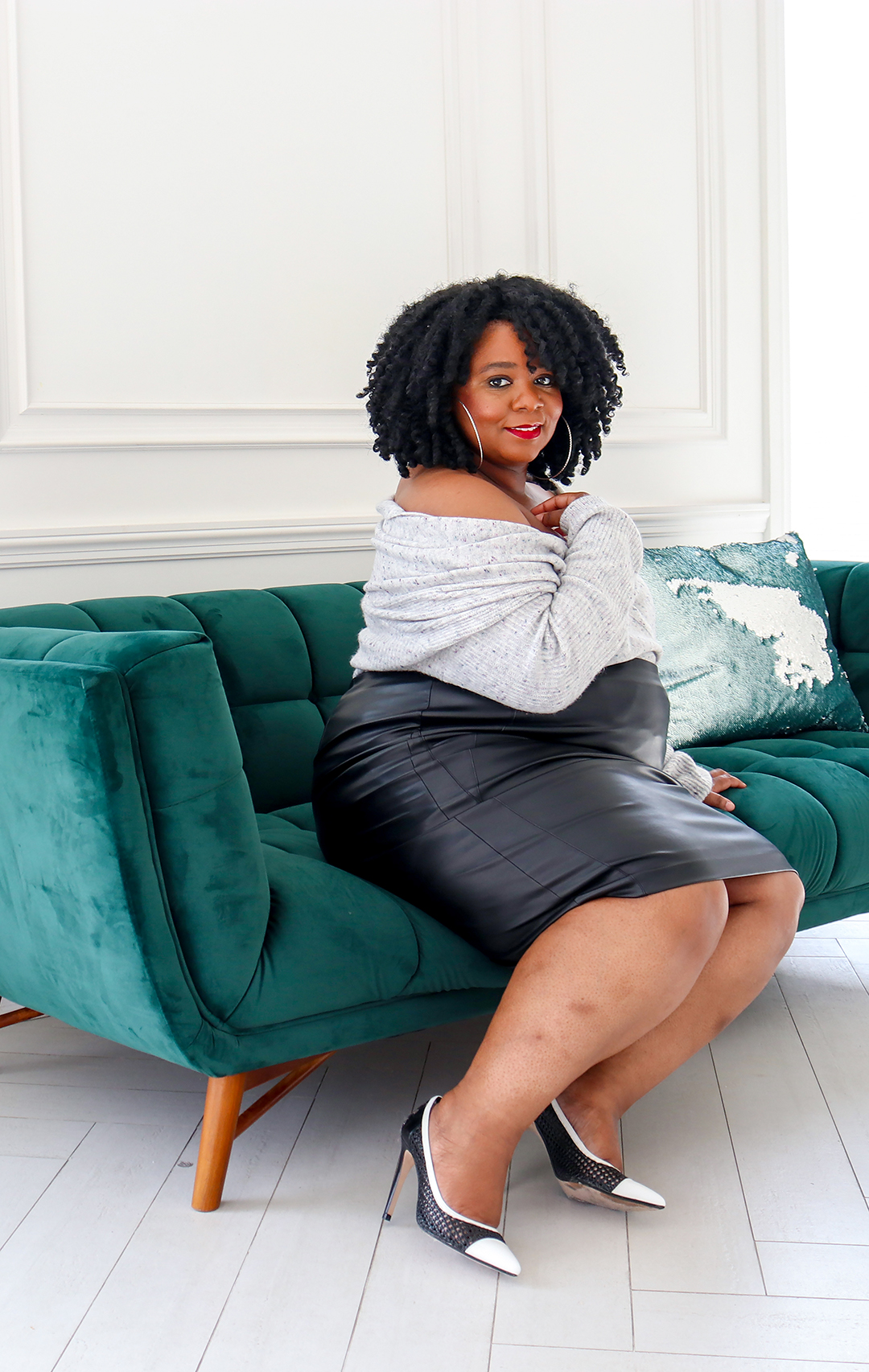 The star of this outfit is this black faux leather skirt. It's a pencil skirt style in a size 22 that nabbed from Reitmans. This skirt has a lot of stretch making it uber comfy because comfort is key.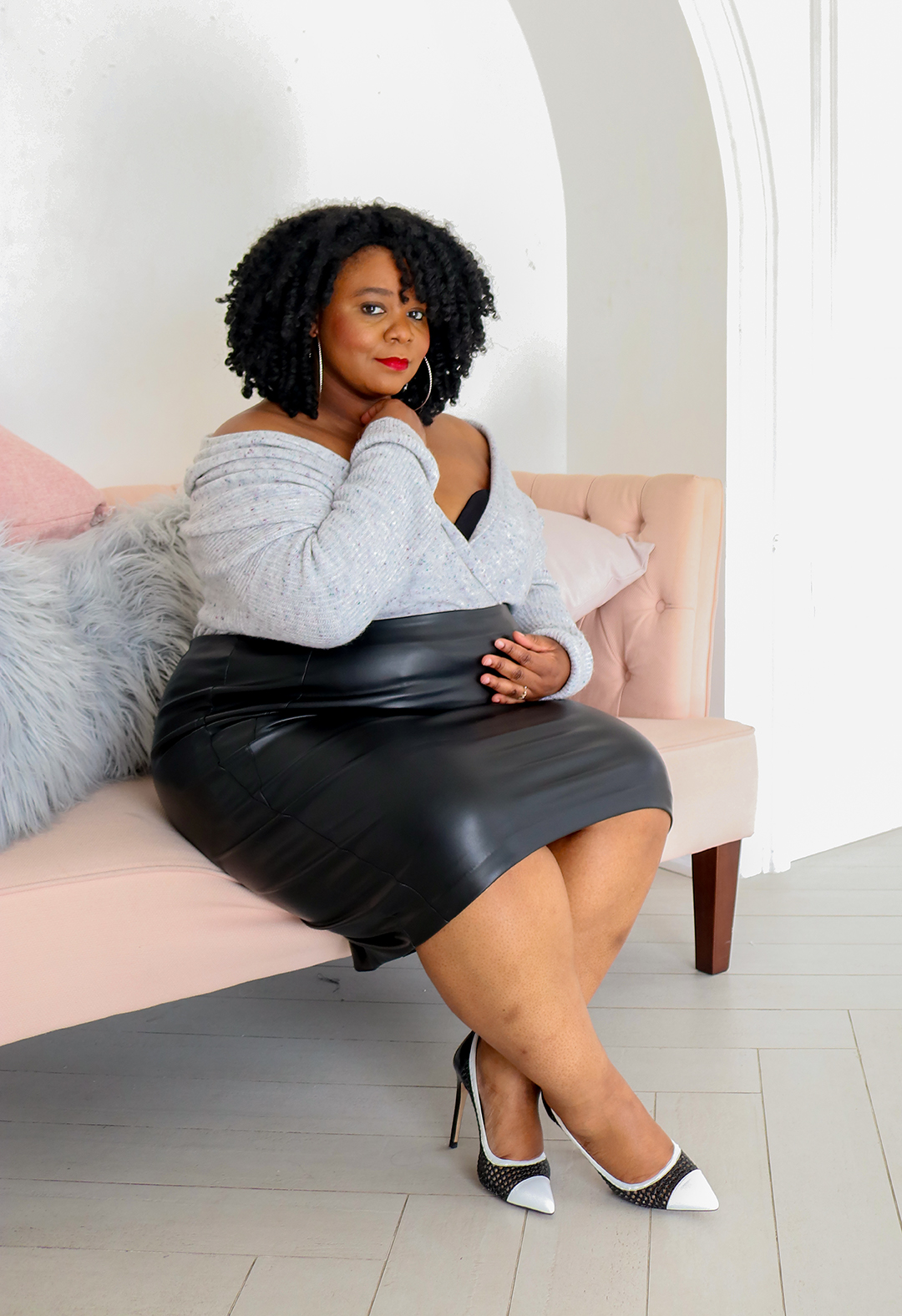 As I've mentioned before, I love when my clothing is versatile and can do double duty. This look would be perfect for the office. Just add a button down shirt or camisole and your good to go.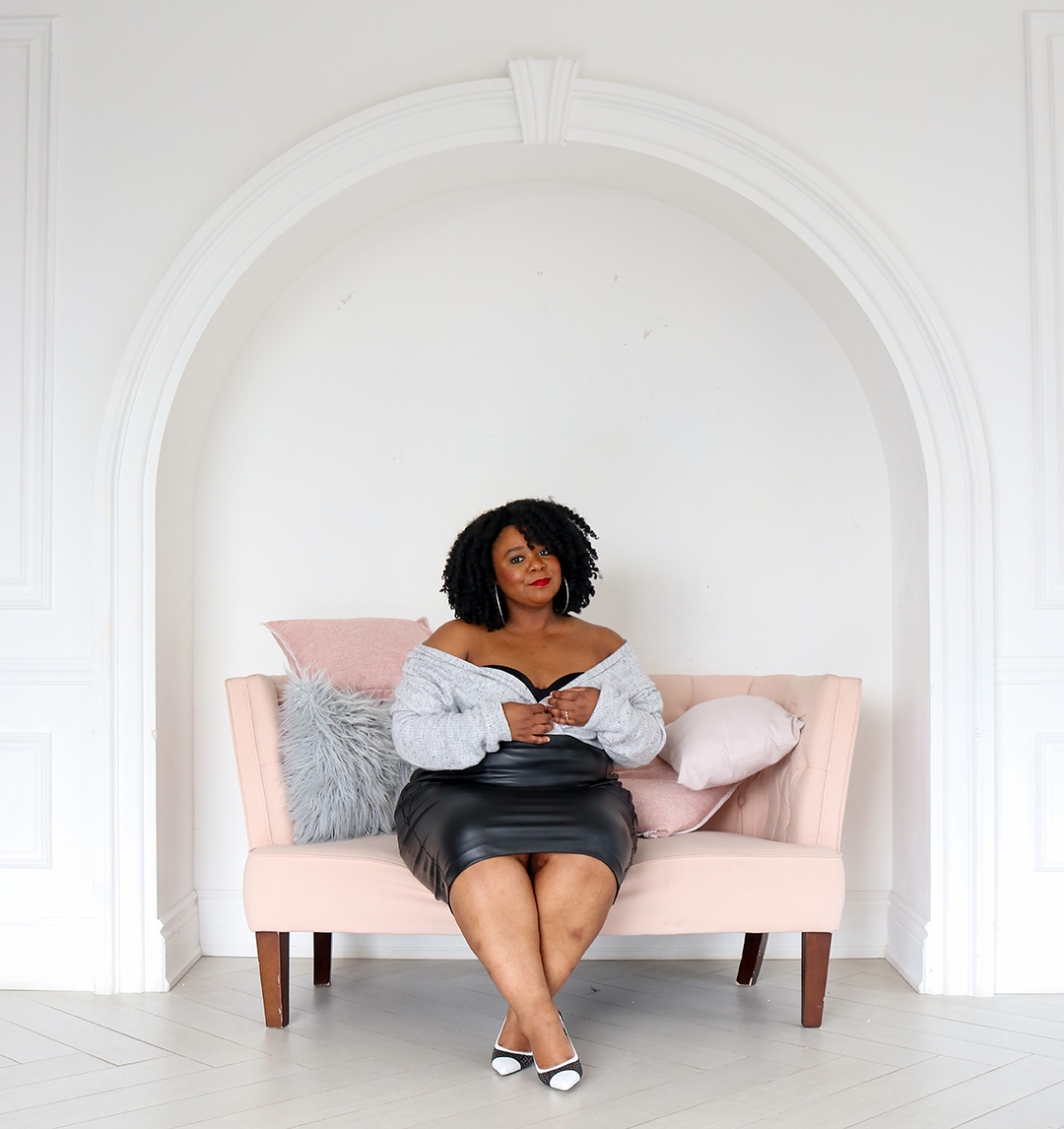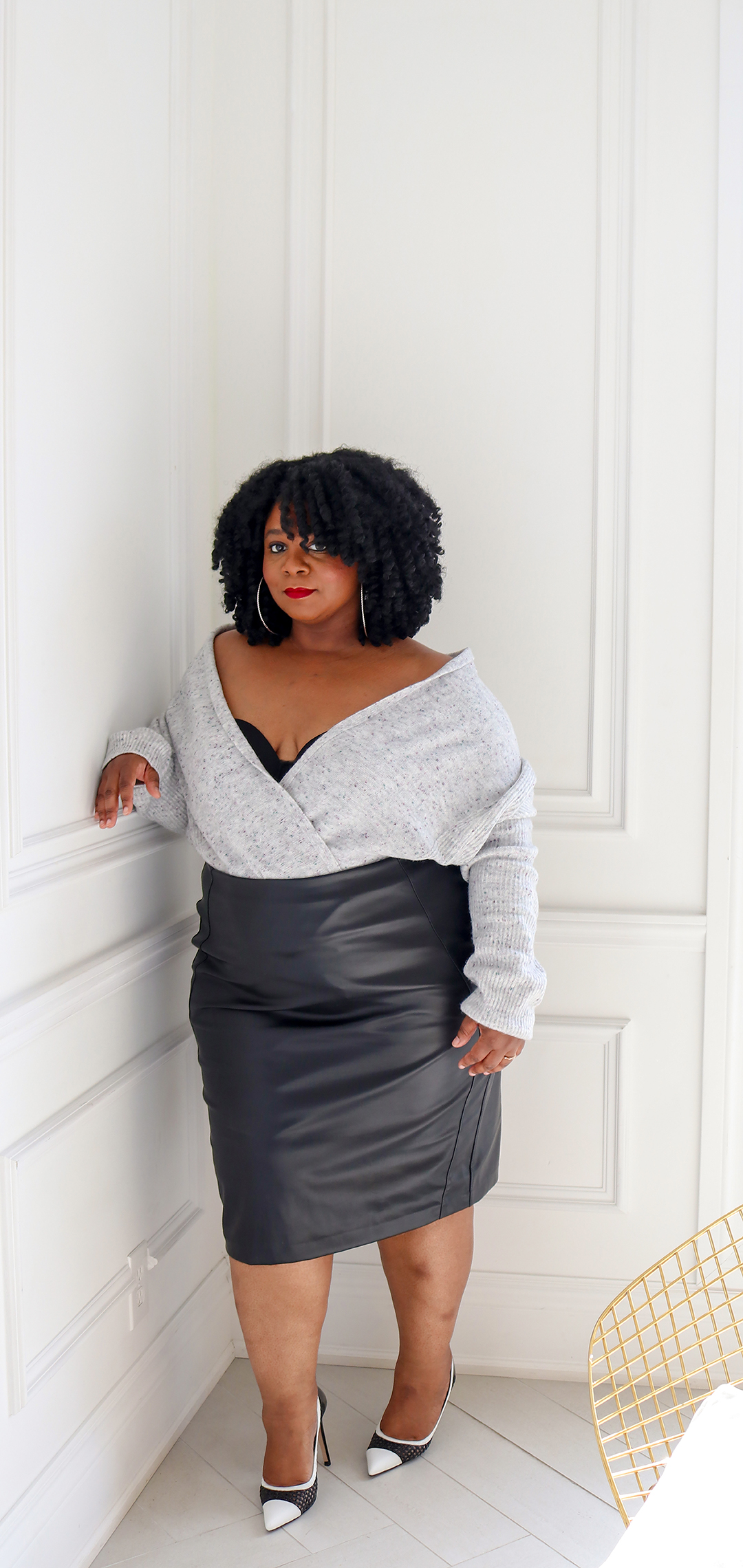 And that's the long and short of it!
xoxo, Gail & Leslie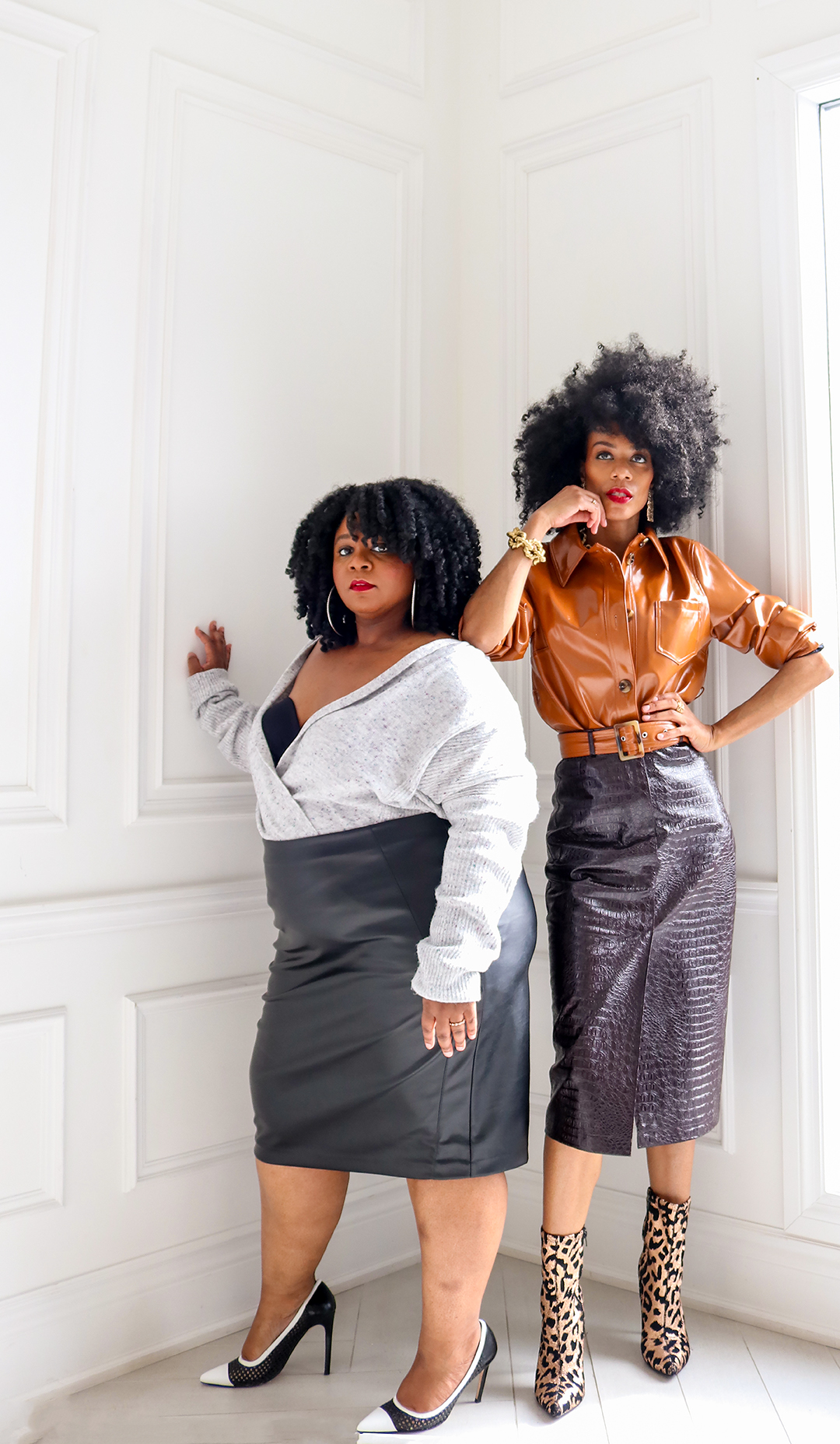 Photography credit: Roseline Bonheur