The black and white colour combo is something we have always had a great affinity for…especially Gail. Follow along as we show you how we remixed this colour combination!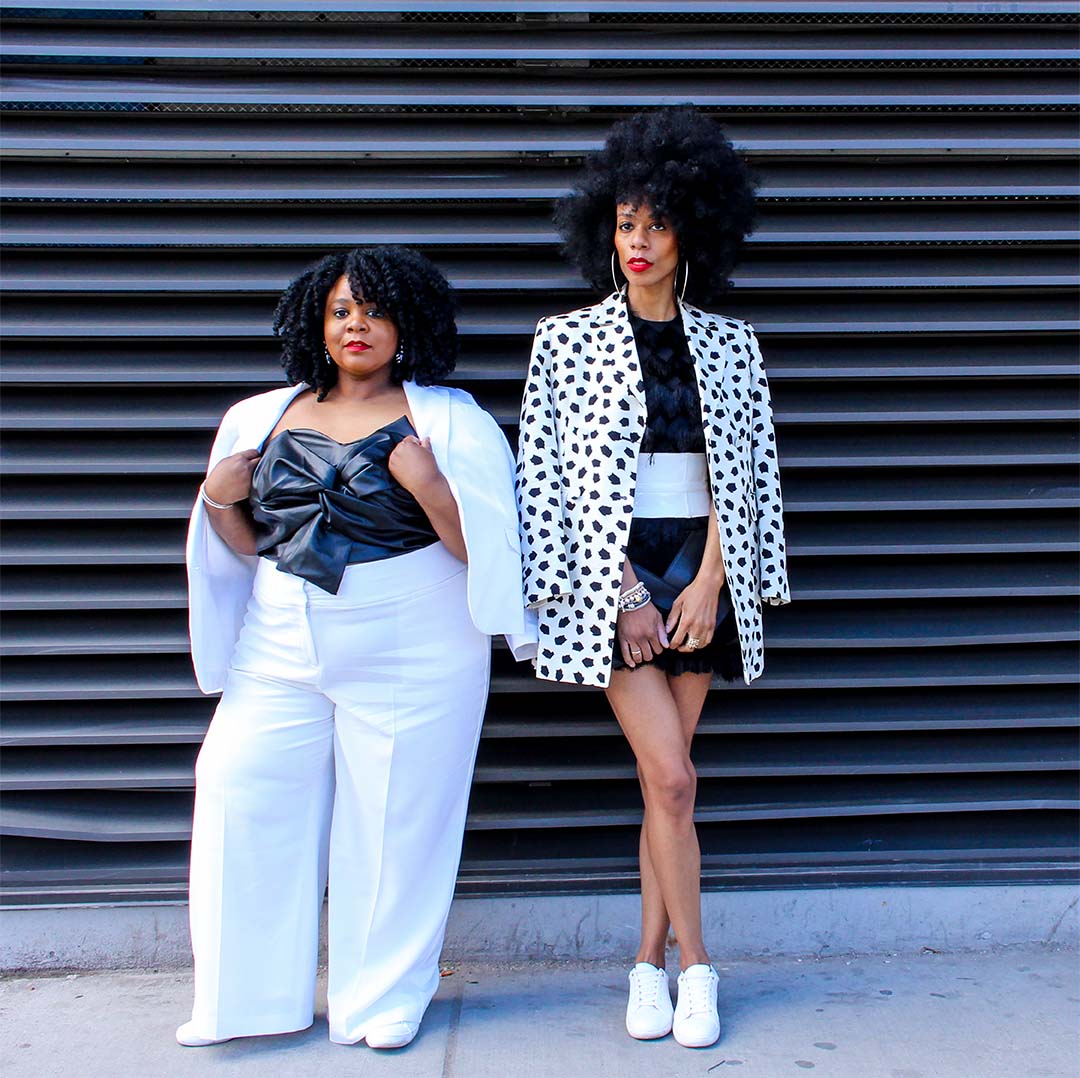 Leslie's Black & White Remix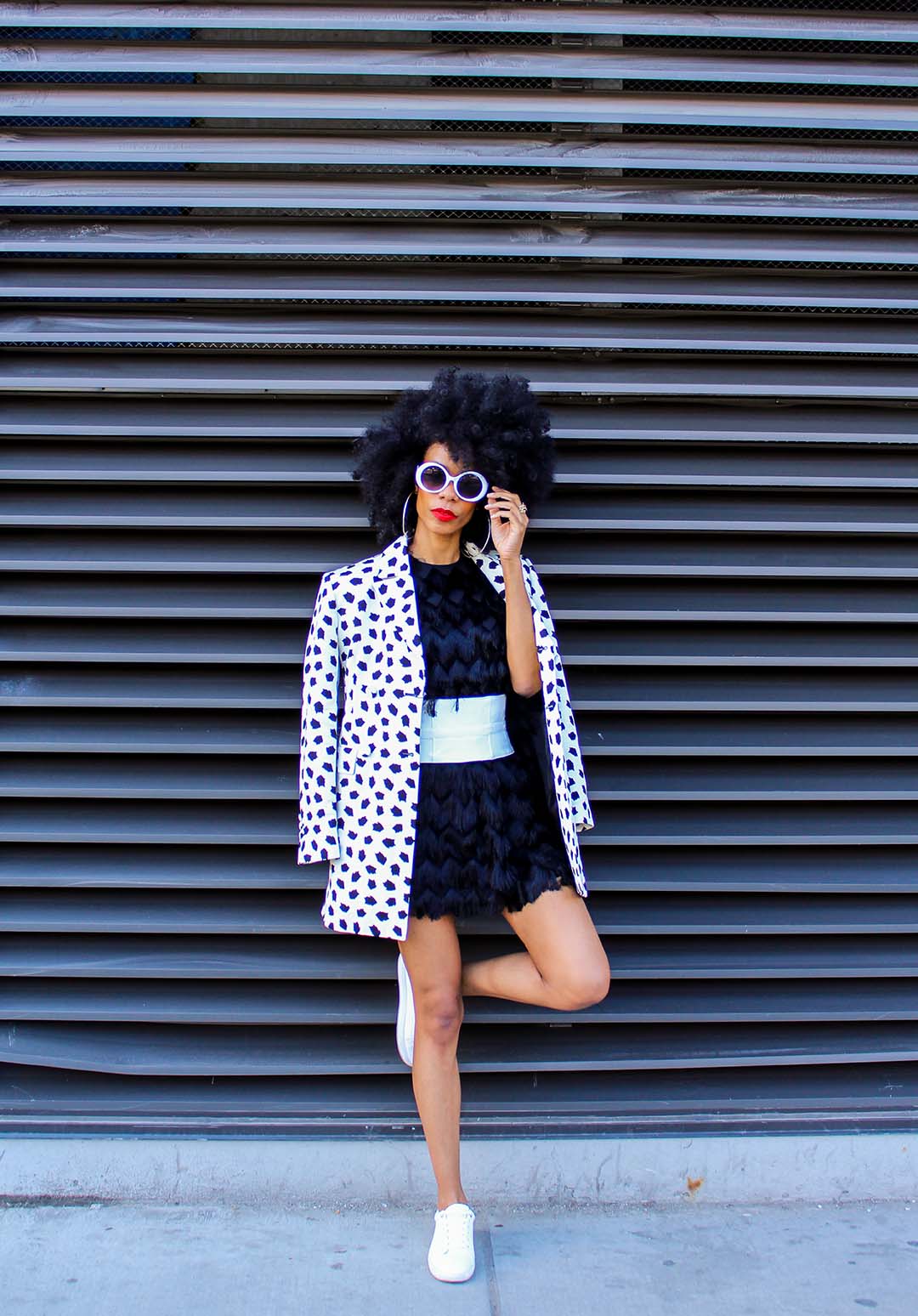 Dress: Zara (sold out, similar here) // Jacket: Zara (sold out, similar here) // Belt: House of CB London //
For my plus size beauties: Dress // Jacket // Belt //
I've noticed over the past couple of years more and more black & white pieces subtly slipping their way into my wardrobe. I looooove colour, but there is just something about black & white that appeals to me!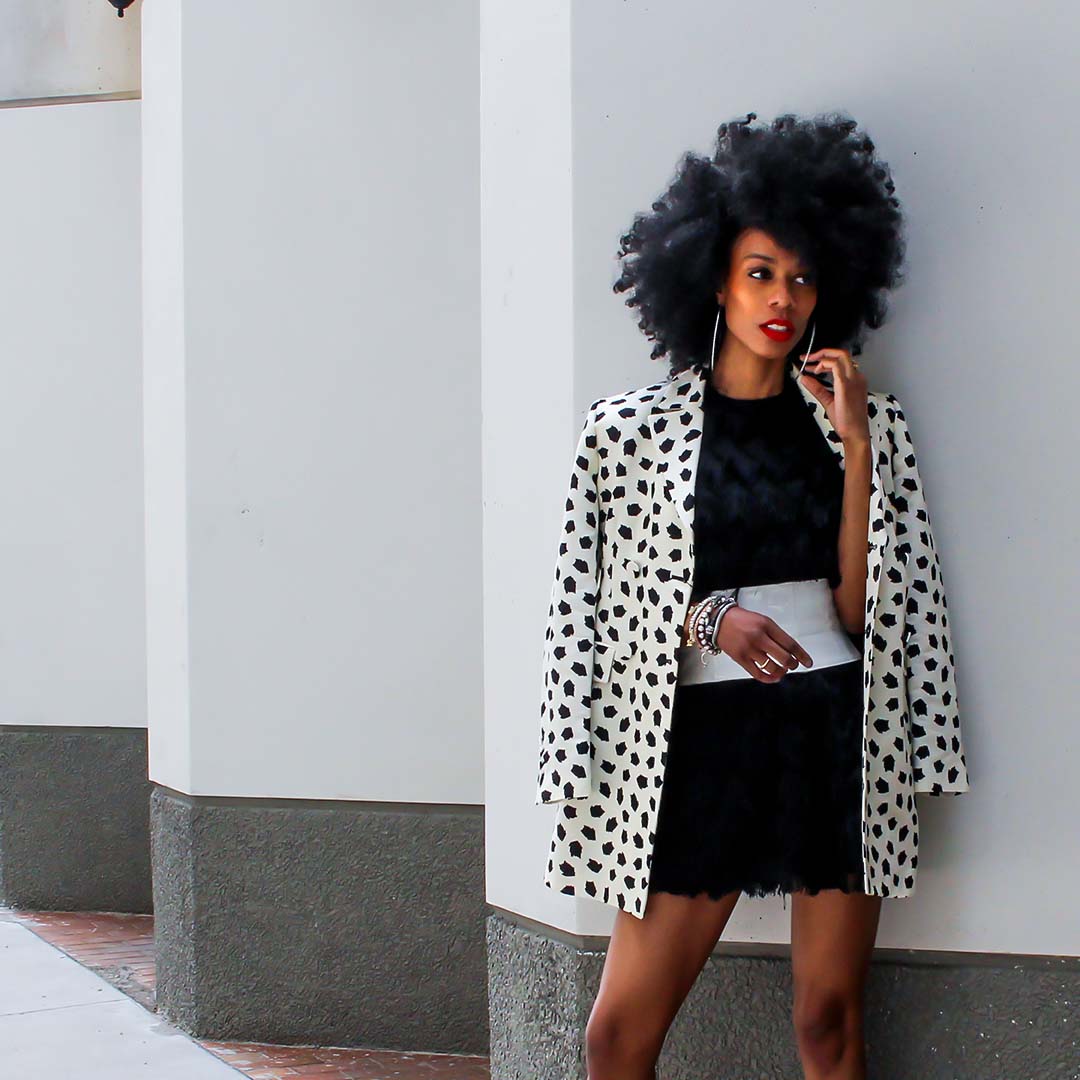 For one thing, the versatility of a black & white colour combo cannot be beat. You can pair just about anything with it and easily look fierce and fashionable! But for this look, I wanted to do black & white everything baby!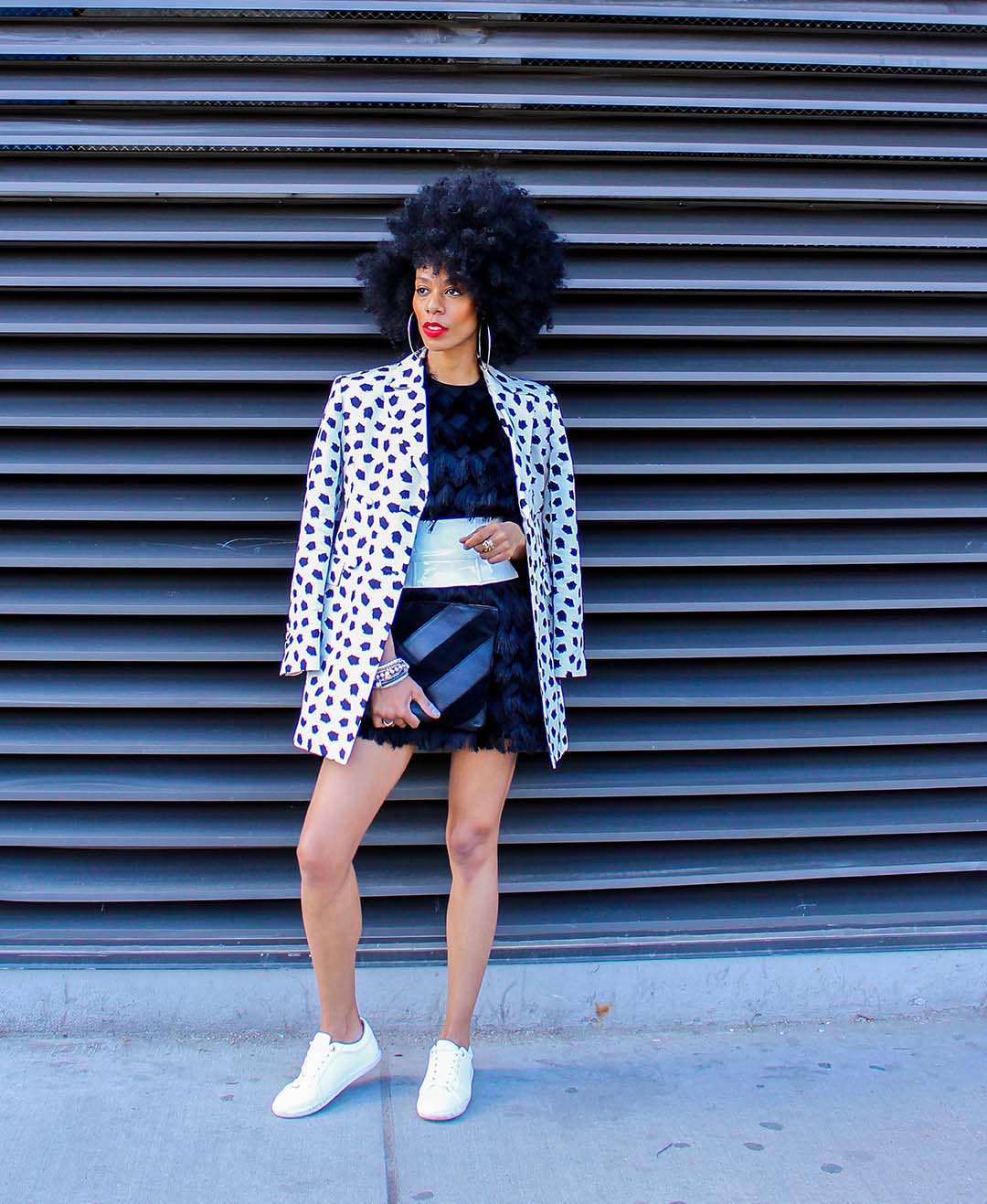 Here's the scoop on this look. I fell in love with this blazer dress when I first clapped eyes on it at Zara. It comes with its own belt but I knew I would not be using it as I preferred to layer it over another piece to create a more interesting look. As I've mentioned before, I like to be a lil extra!lol The only drawback of this blazer dress is the length. Tall girls, you will need to put on a pair of shorts or something to preserve your modesty if you want to have it appear as a dress. Alternatively, rock it as a blazer with a skirt or trousers and you're good to go!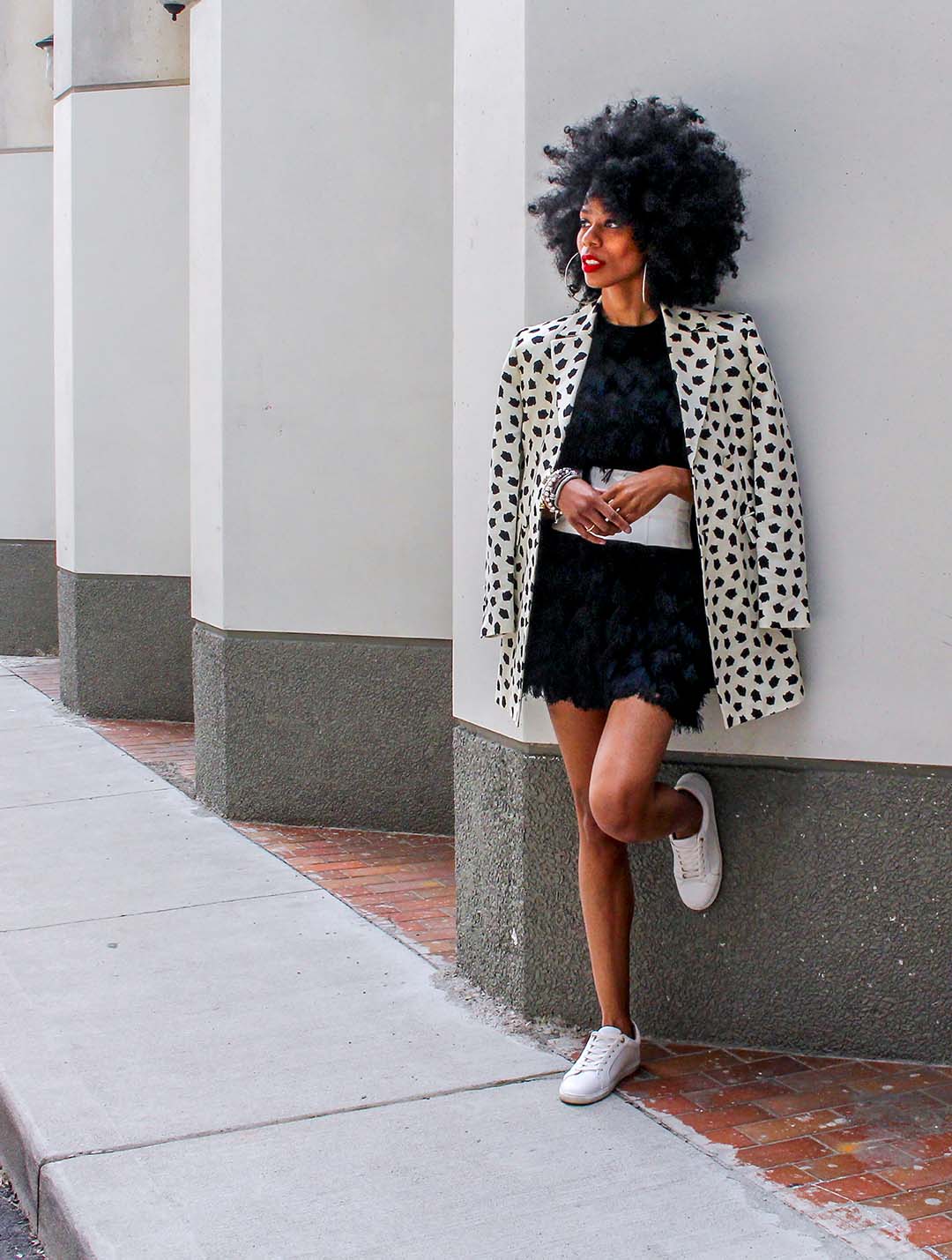 Next I wanted to add this great feather dress, also from Zara, to the look. I loved that it lends more texture to the look and is super comfortable. I love finding interesting ways to wear black. The feathers elevate what would otherwise be a simple shift dress and make it much more of a statement piece!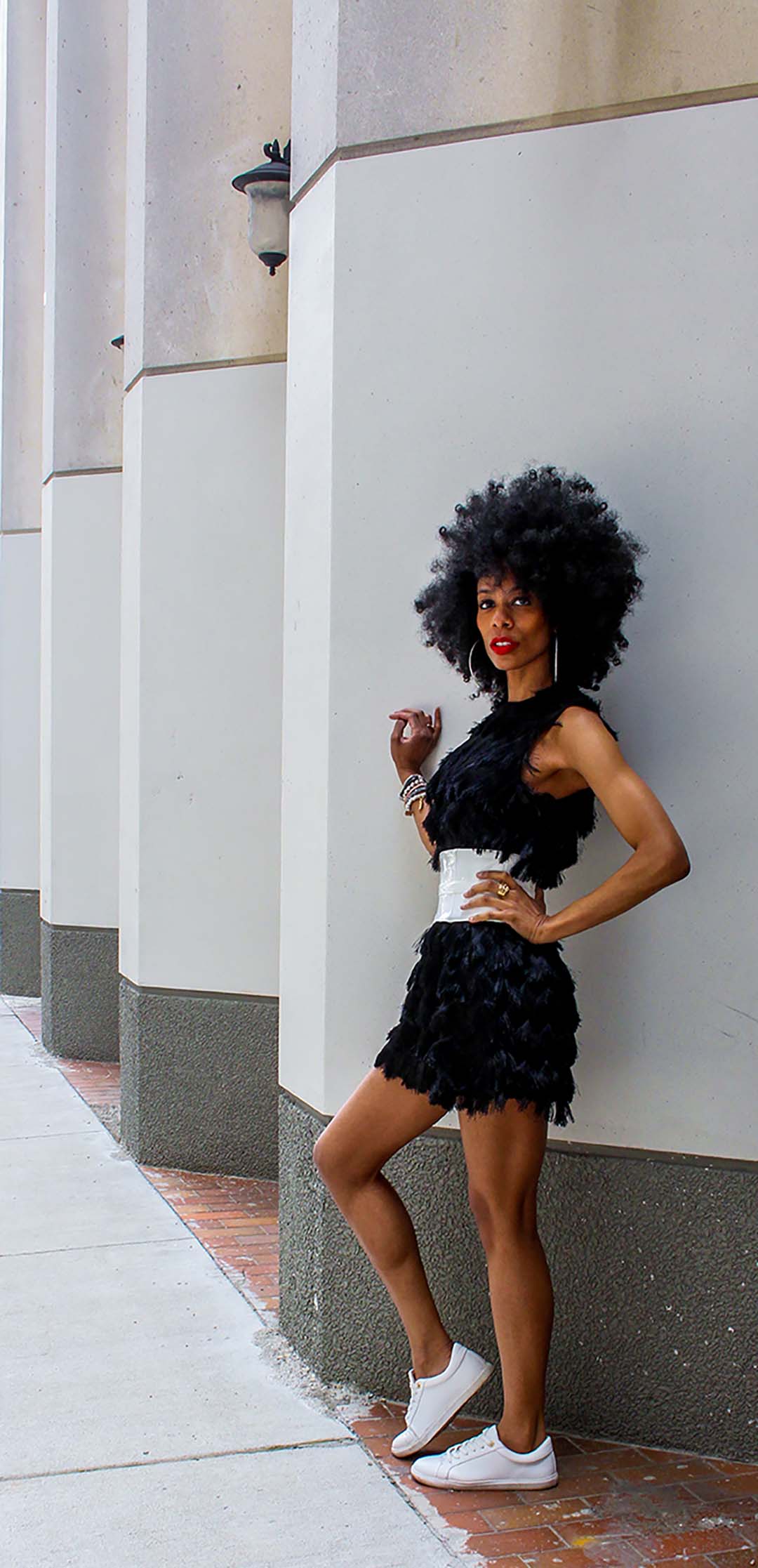 Lastly I just had to add this white corset belt from House of CB London. I stalked this belt for WEEKS! I DM'd the company to find out when it would be available for sale, and every Monday I religiously checked the site to see if the belt was available! Persistence pays off!!! This belt further elevates the look adding more visual interest and highlights my waistline!
Rounding out this look were my fun sneakers from TopShop. Cheap and cheerful, these sneakers were one of the only white sneakers I could find that did not make my feet look HUGE!lol
All in all, this look can take you from brunch to dinner to the club and you will kill'em, AND be comfortable doing it!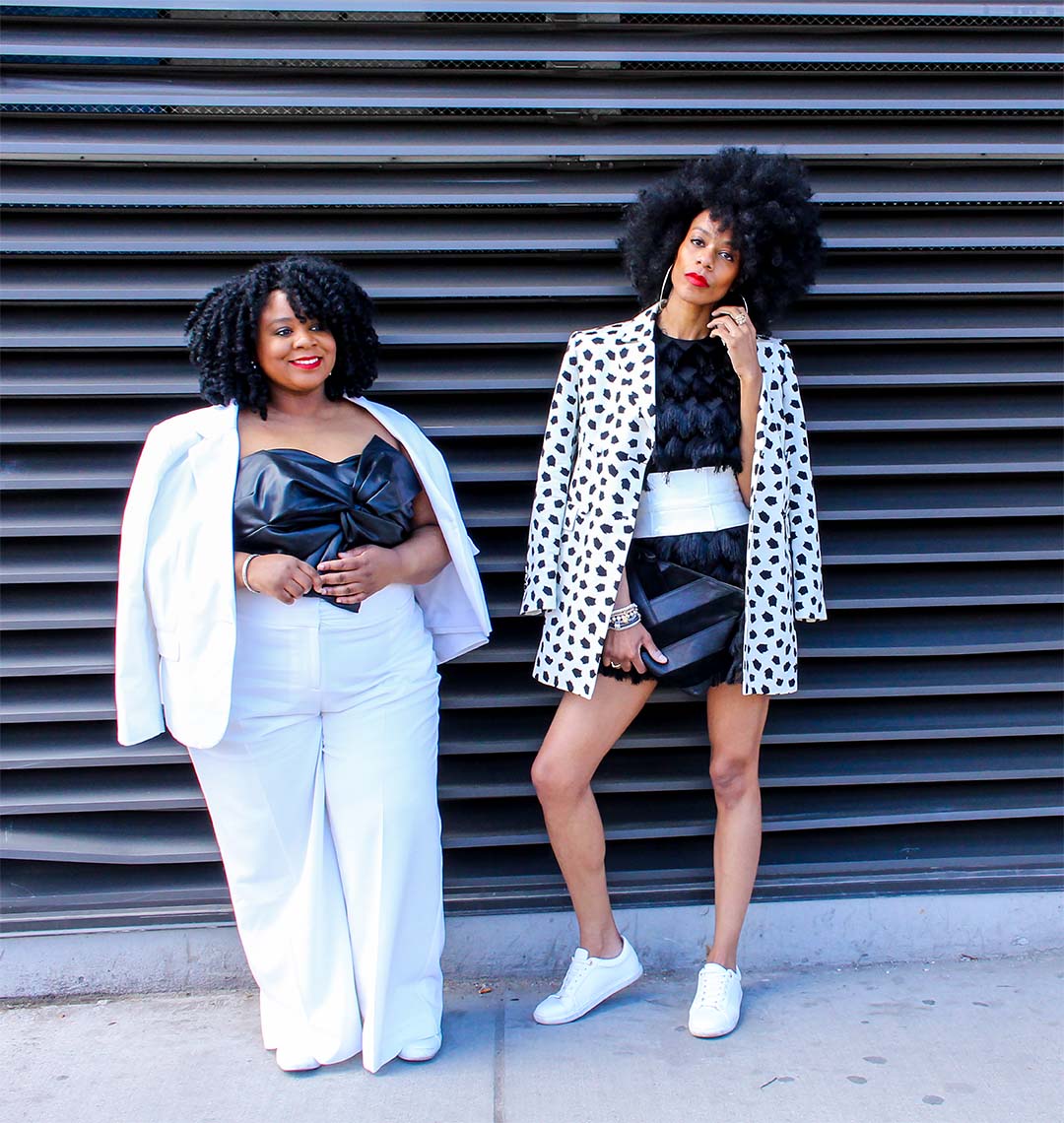 Gail's Black & White Remix
This is my black and white storrrrryyyyyyy. I ADORE this colour combination. It's crisp, cool, never boring and really easy to put together. When remixing this colour combination I tried to go for different textures to make this look fun and a little unexpected.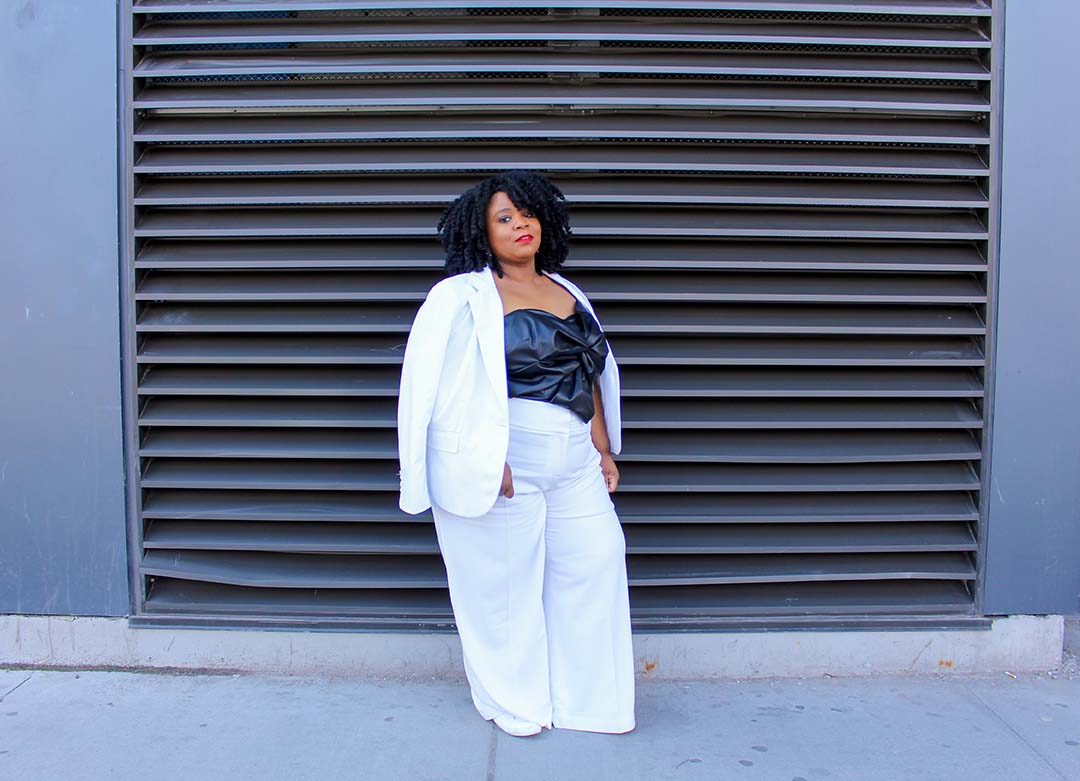 Jacket: J.C. Penny (very old) similar here or here // Faux Leather halter/bustier top: Ashley Stewart (sold out) similar here or here // White Wide Leg Pants: Lane Bryant (sold out) similar here or here //
For my tall sisters here are options for you: Jacket // Bustier // White Pants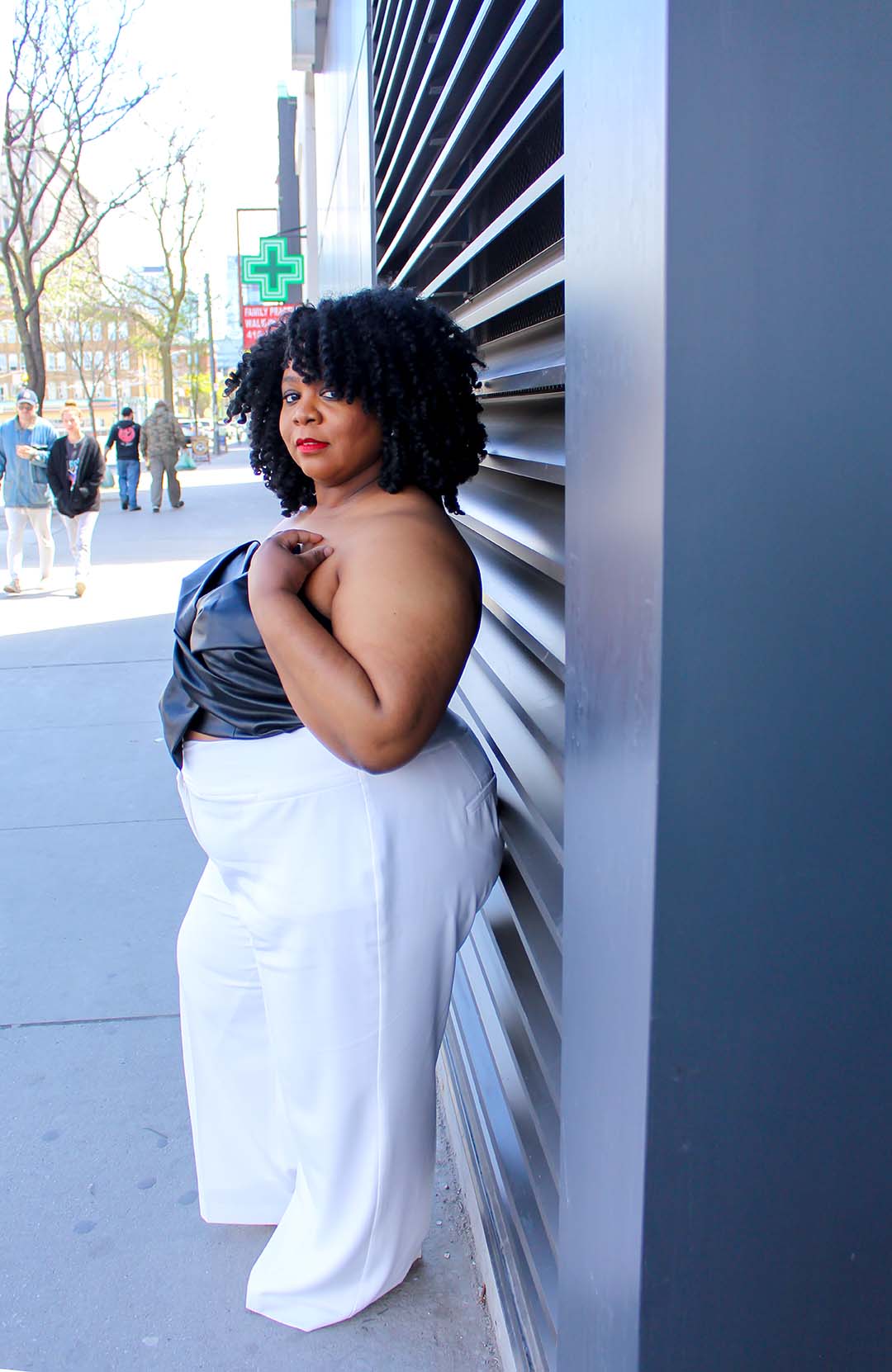 Ok, look at me here in this halter top/bustier situation….back in my late twenties and thirties I never in a million trillion years would have worn something like this at the size that I am (22/24). The journey to self love and acceptance is worth the pain because on the other side is freedoom! No matter your size learning to love and accept yourself will ALWAYS be worth it!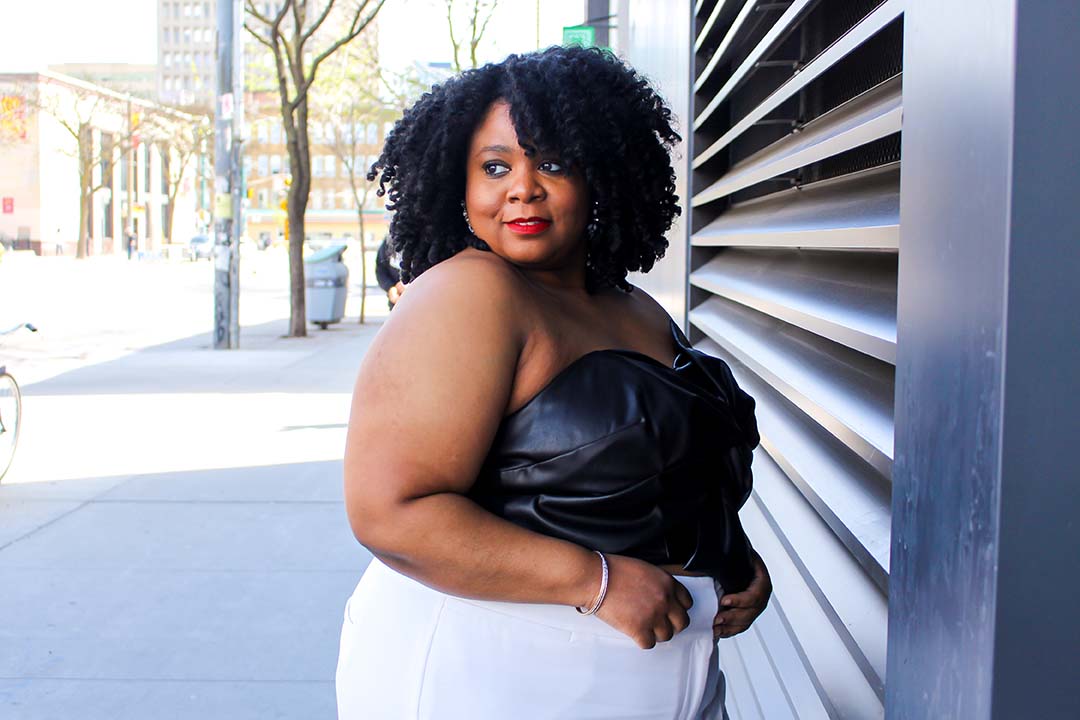 Alright so back to this look – this zippered plus size bustier/halter top is faux leather with a cool twist-tie feature in the front. I sized down to a size 20 to make sure the fit was snug enough so that I felt secure and would not have to be constantly pulling it up to keep it in place. Oh and while the front of the top is faux leather the back is made of a stretchy black spandex like material….hence the reason I sized down.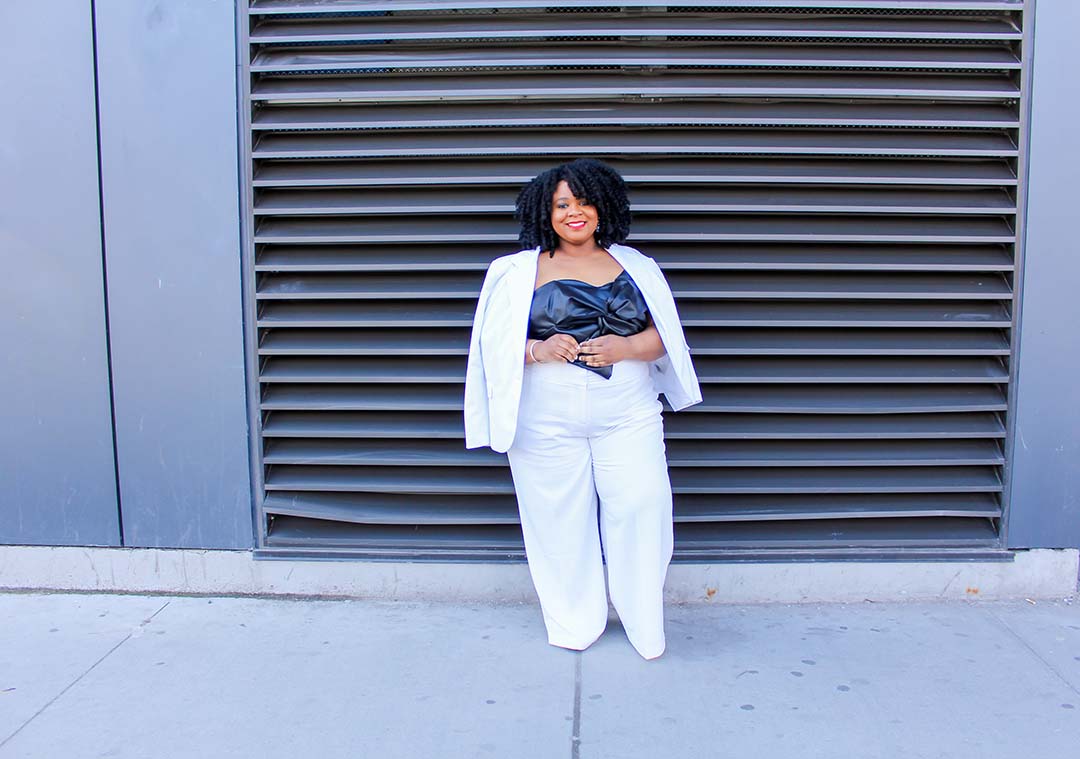 So, I paired my bustier top with these white wide leg plus size pants. The cut of these pants can't be beat…Lane Bryant knows what they doin! The waistband fit perfectly (I'm wearing a size 24 in plus petite). I would just like to take another moment to shout out Lane Bryant again for coming through with the plus size petite options!!! THANK YOU!!!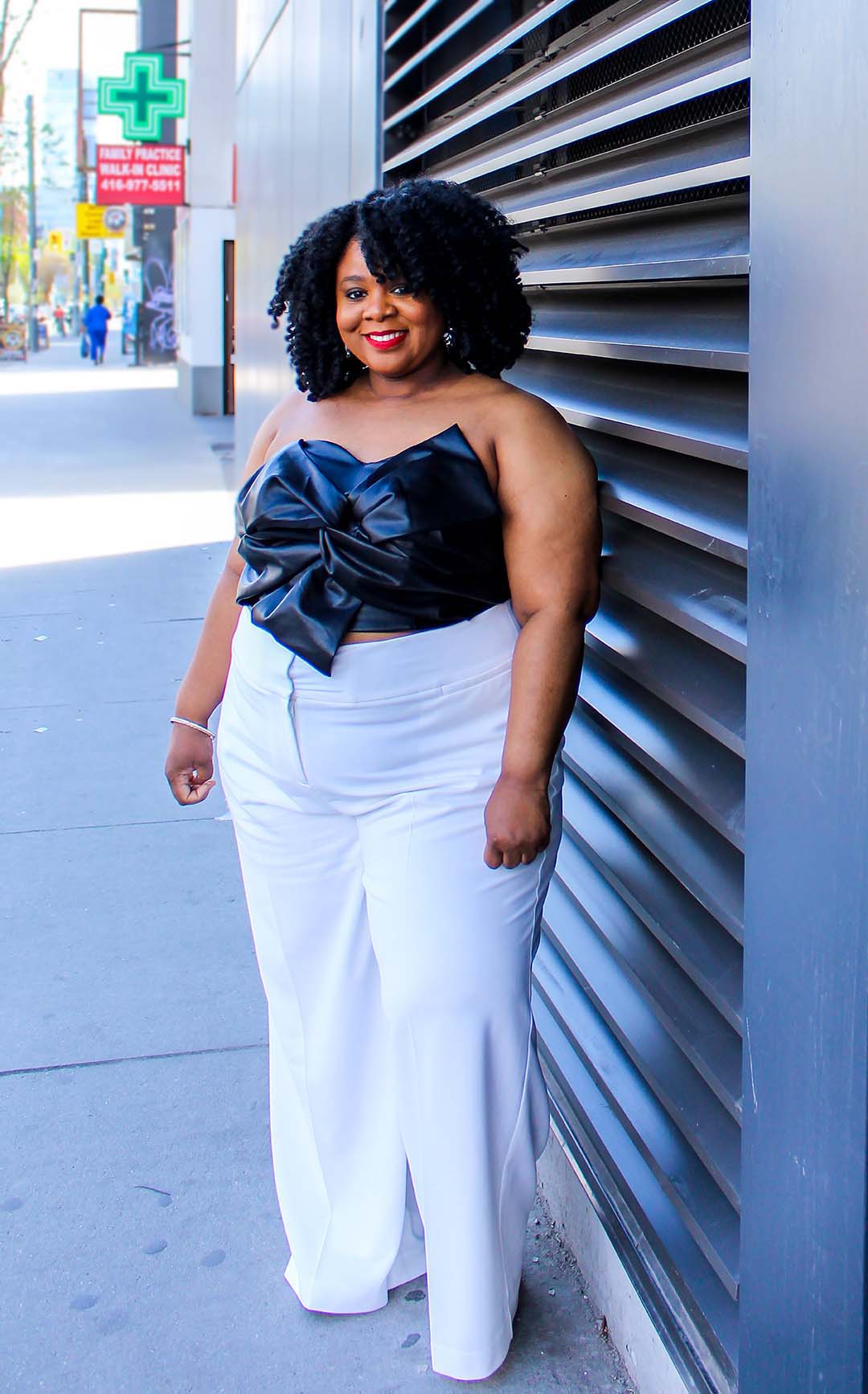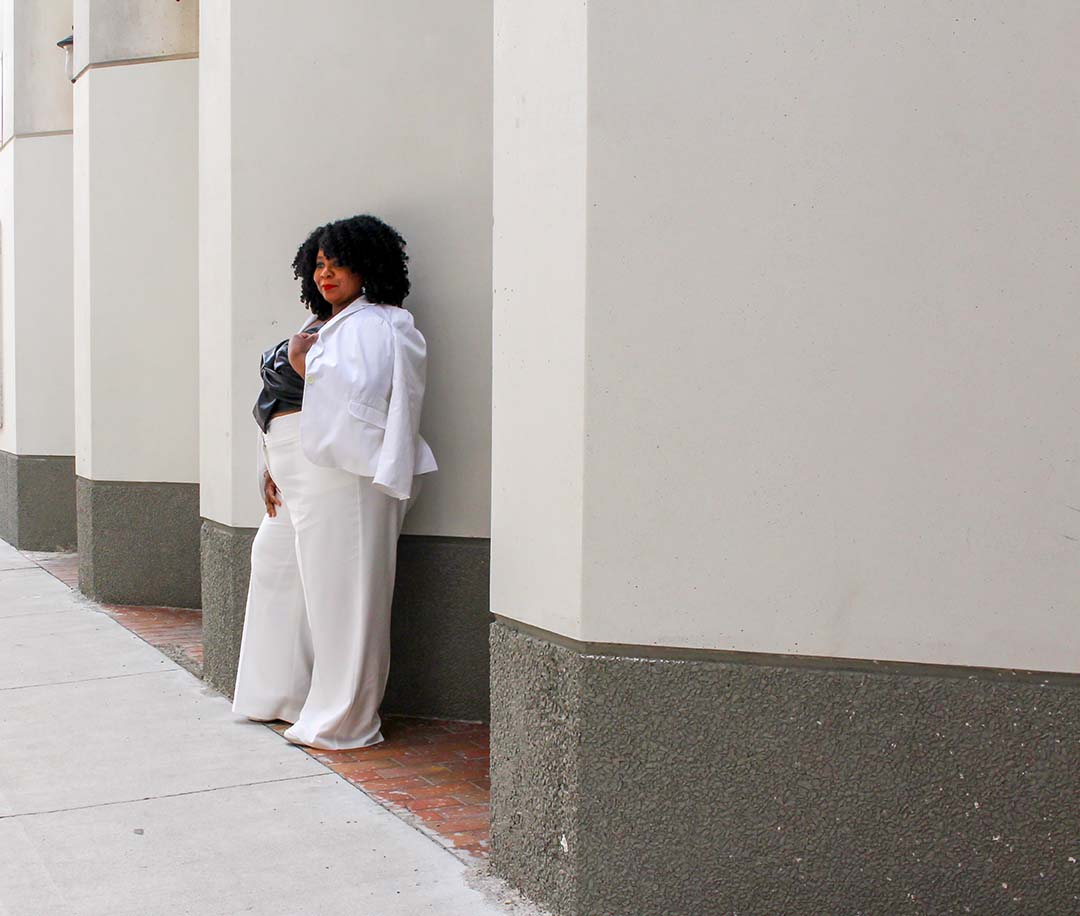 I added this white plus size jacket to round out my night on the town look but trust I will quickly dash way the jacket when I'm dancing the night away! Smooches 🙂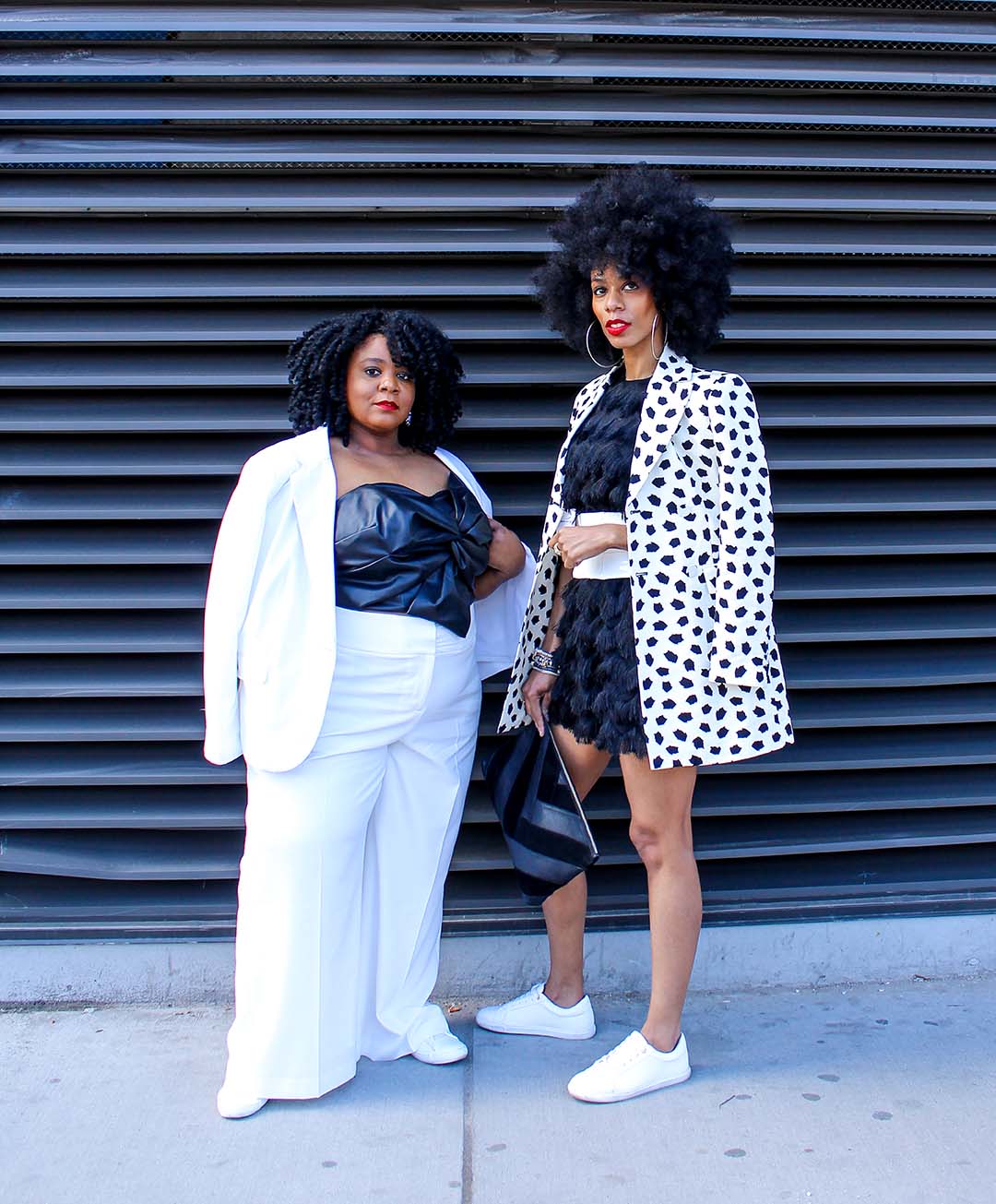 And that's the long and short of it!
Gail & Leslie xoxo
Photography credit: Roseline Bonheur