While fall might be knocking on our doors, we're still holding on to summer and not letting go! Check out the summer time looks we cooked up for you!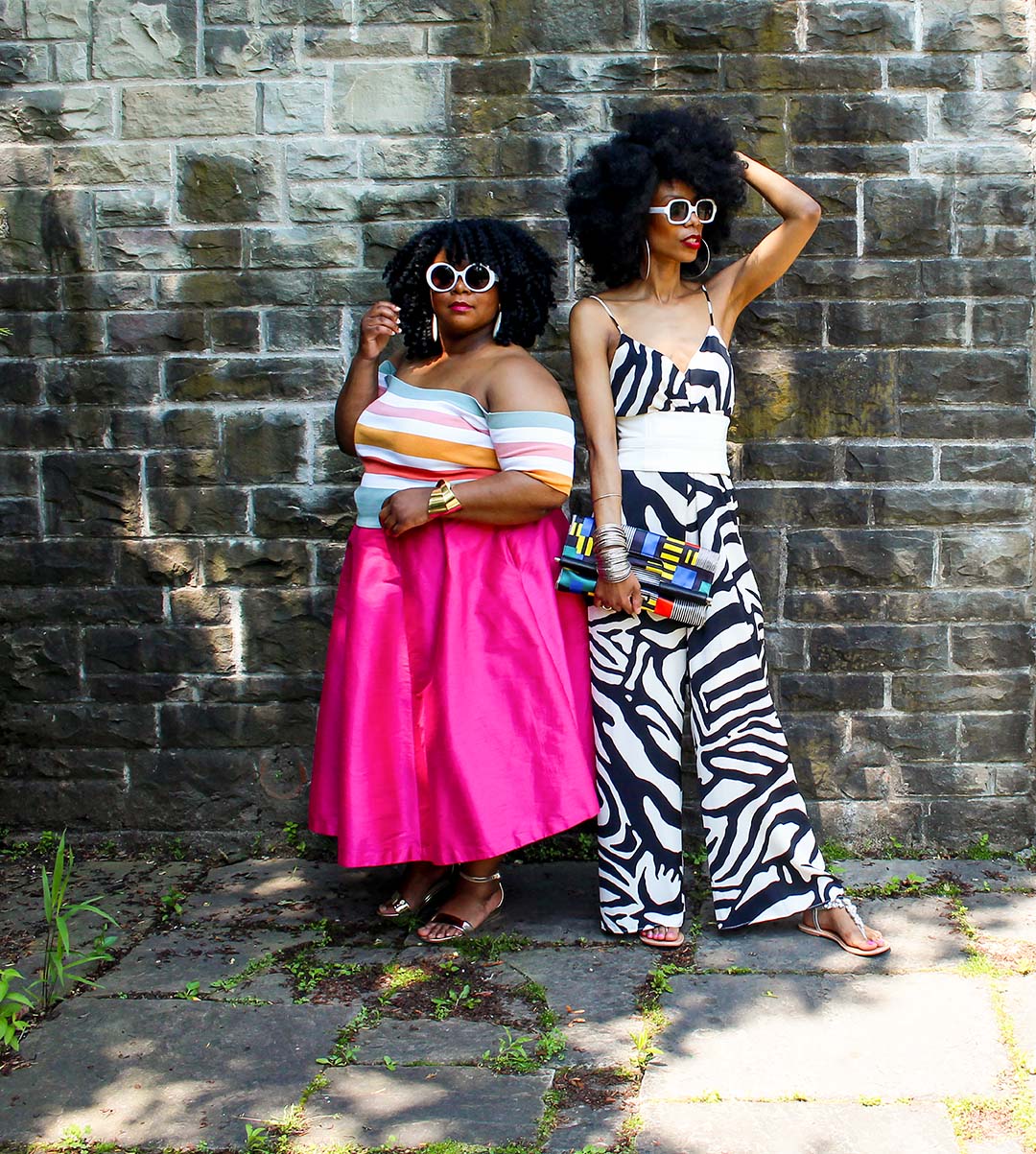 Gail in Living Colour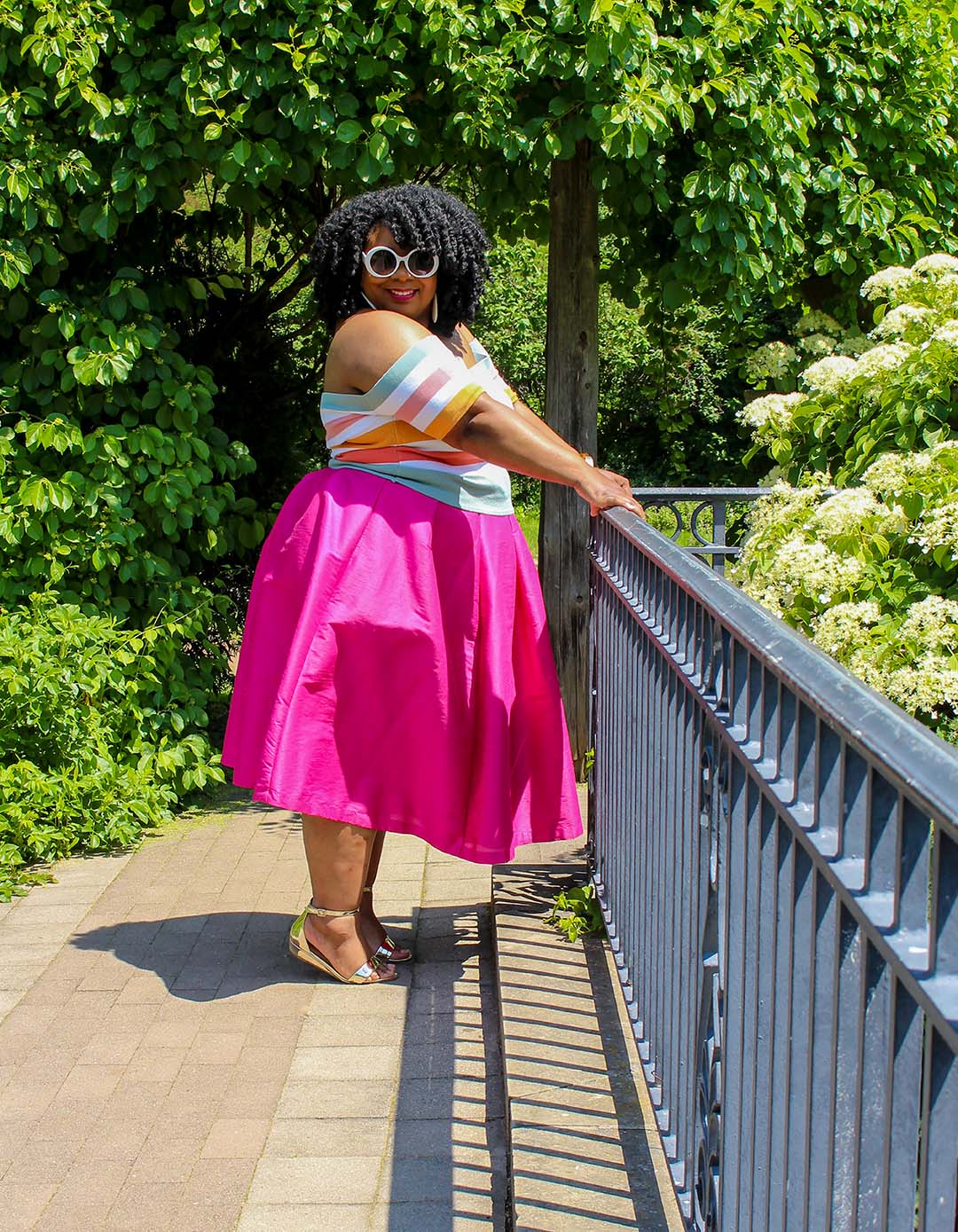 As we cruise through the dog days of summer I'm still gravitating towards riotous amounts of colour because quite frankly it's fun! Wearing saturated colours always put me in a good mood. So, putting together this look is so much fun.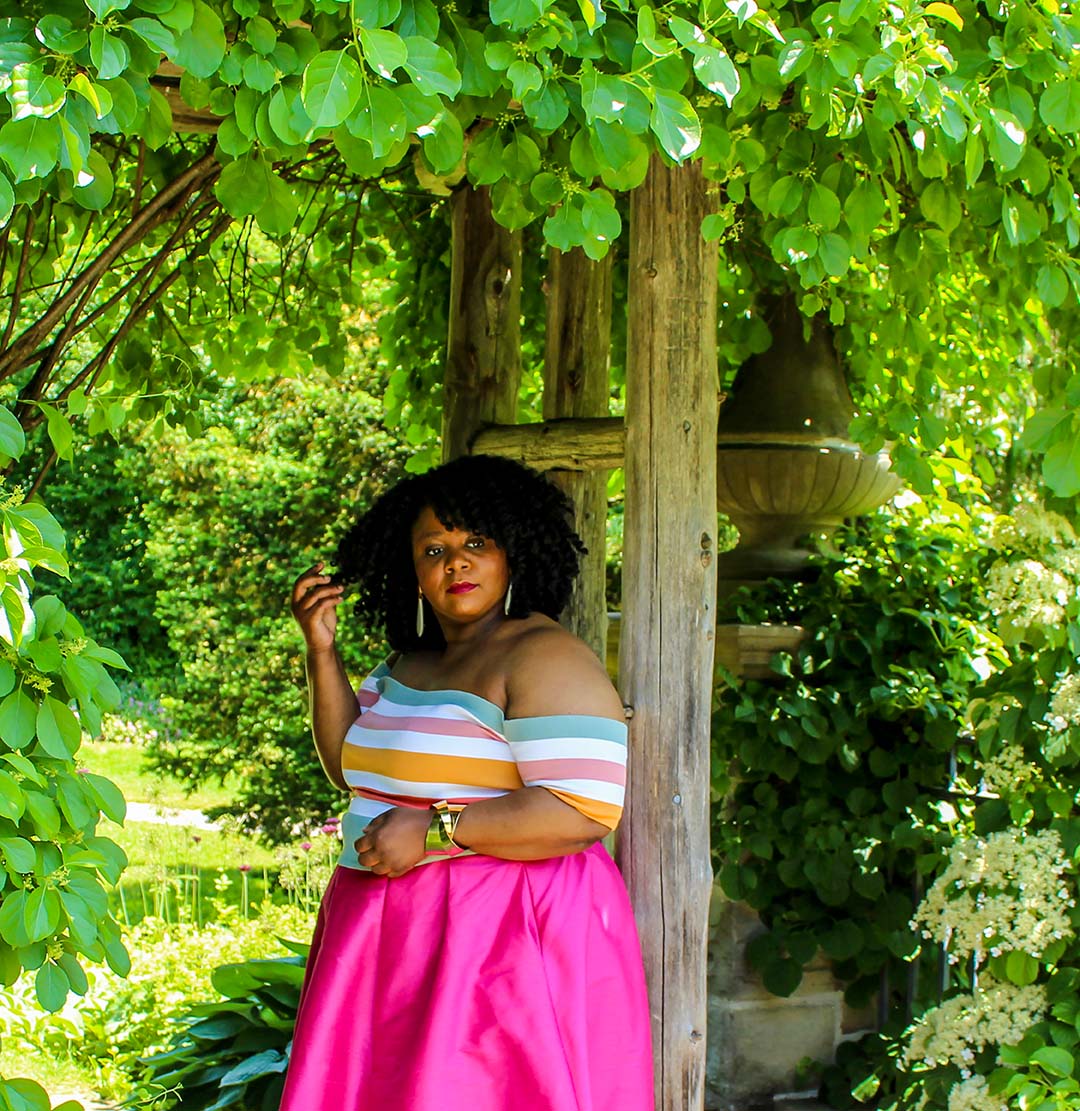 Skirt: eShakti (old) similar here or here // Top: Forever 21 Plus (old) similar here //
For my tall glamazons: Skirt // Top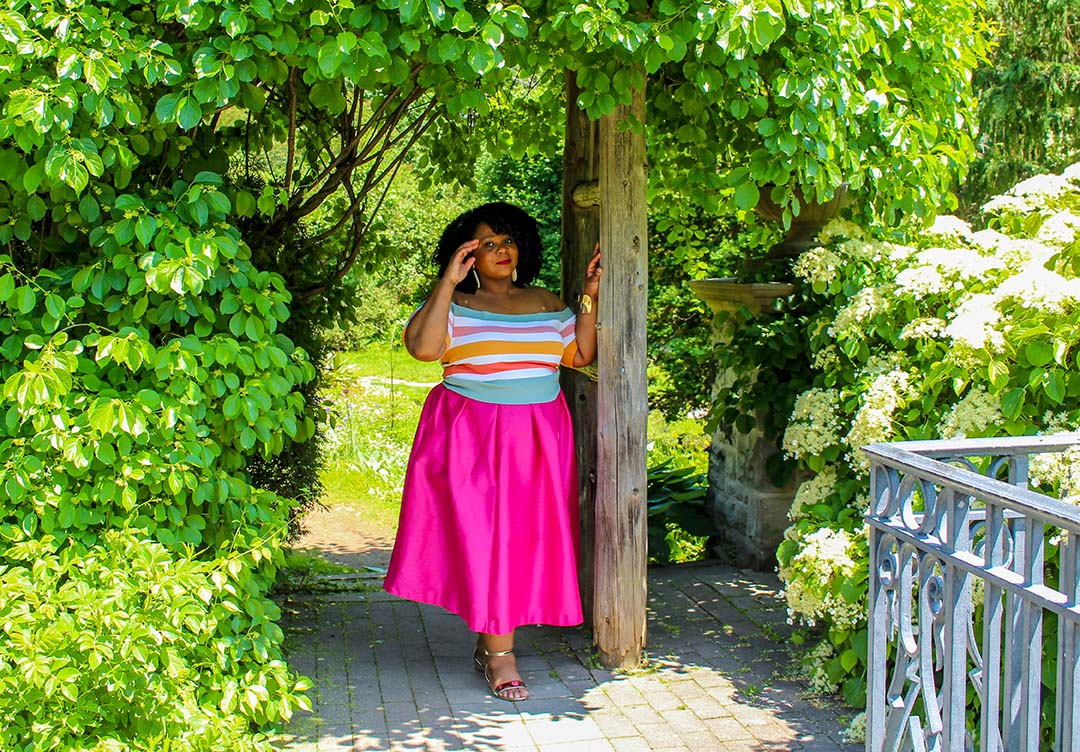 To me this look is about the 3 F's it's Fun, Flirty and Feminine! I've had this plus size hot pink midi skirt (size 22) for a while and keep reaching for it because of the colour and style. It is a dupioni silk and features box pleats at the waist and best of all has POCKETS!!!!!!!!!!!!! I can't say enough how much I love clothing especially dresses and skirts that have pockets! I also love full skirts like this one because the style isn't confirming. It just feels easy breezy comfy!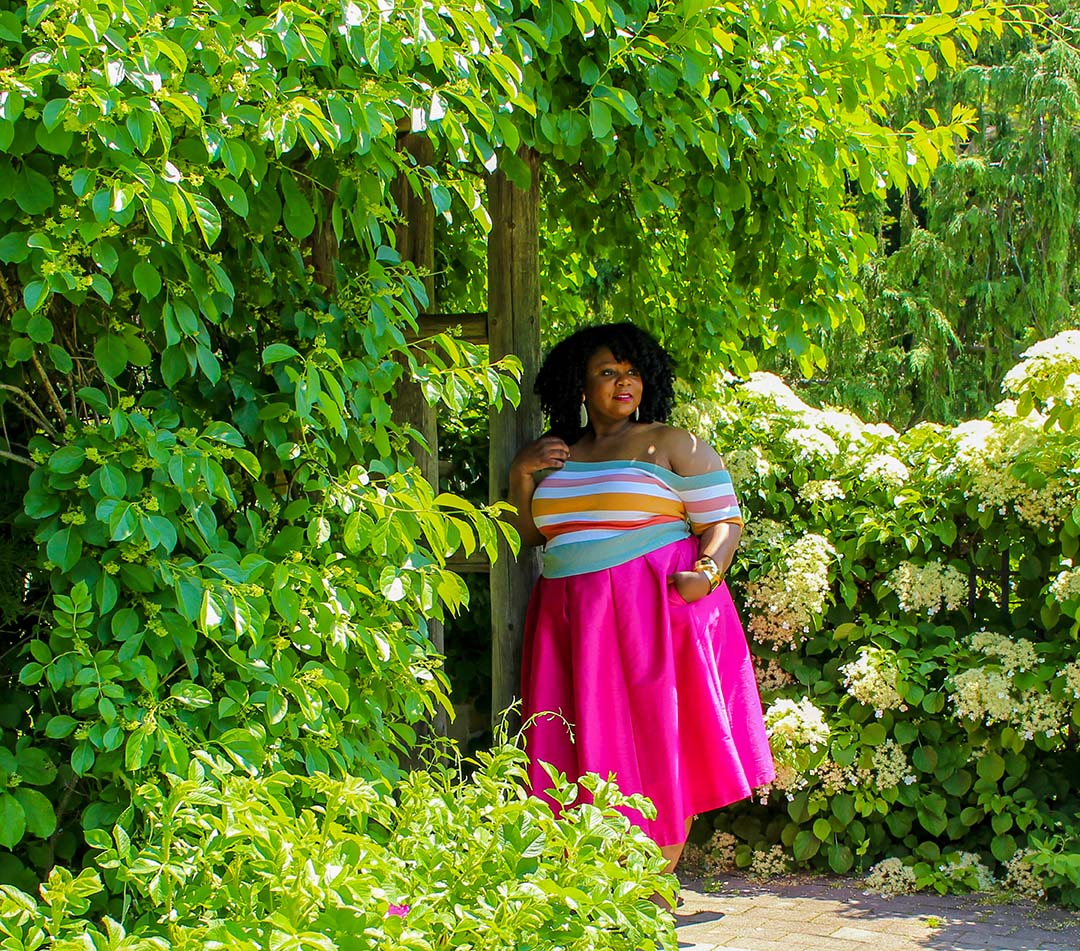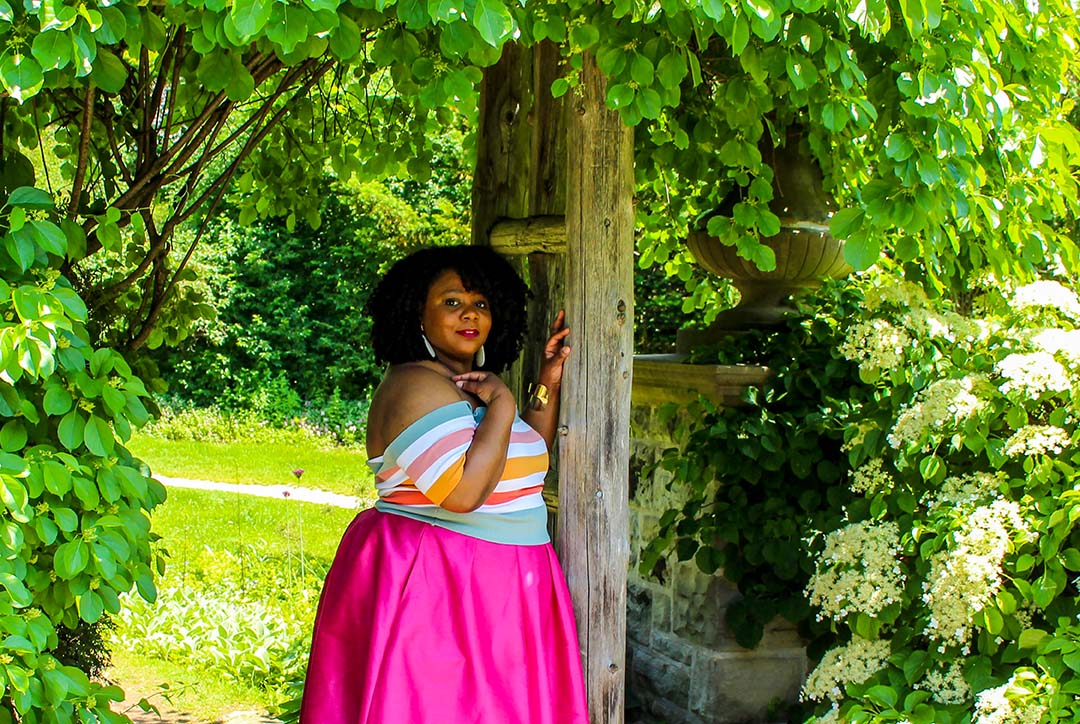 I got this skirt from eShakti which is an online retailer who's praises I can't sing enough! They offer clothing options for women NO MATTER THEIR SIZE or HEIGHT! Can I get an AMEN for that! I've been a loyal shopper of eShakti since 2009 and I've not be sorry ever.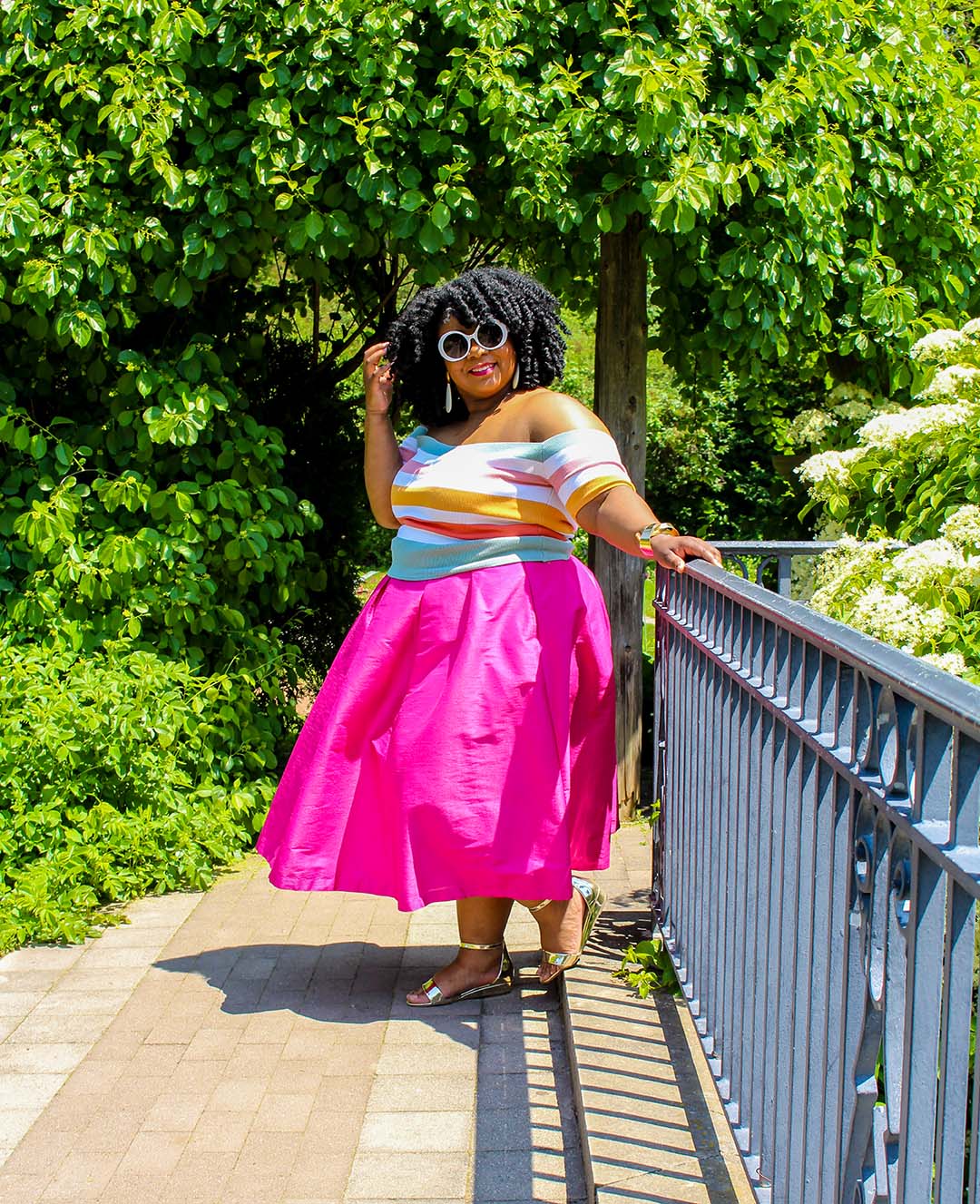 So, I paired this gem of a skirt with the off the shoulder number from Forever 21 Plus. This knit top is slightly cropped but don't fret my pet, if baring your mid-drift is this not your thing, just pair with a higher waist skirt or pants and you'll be good to go.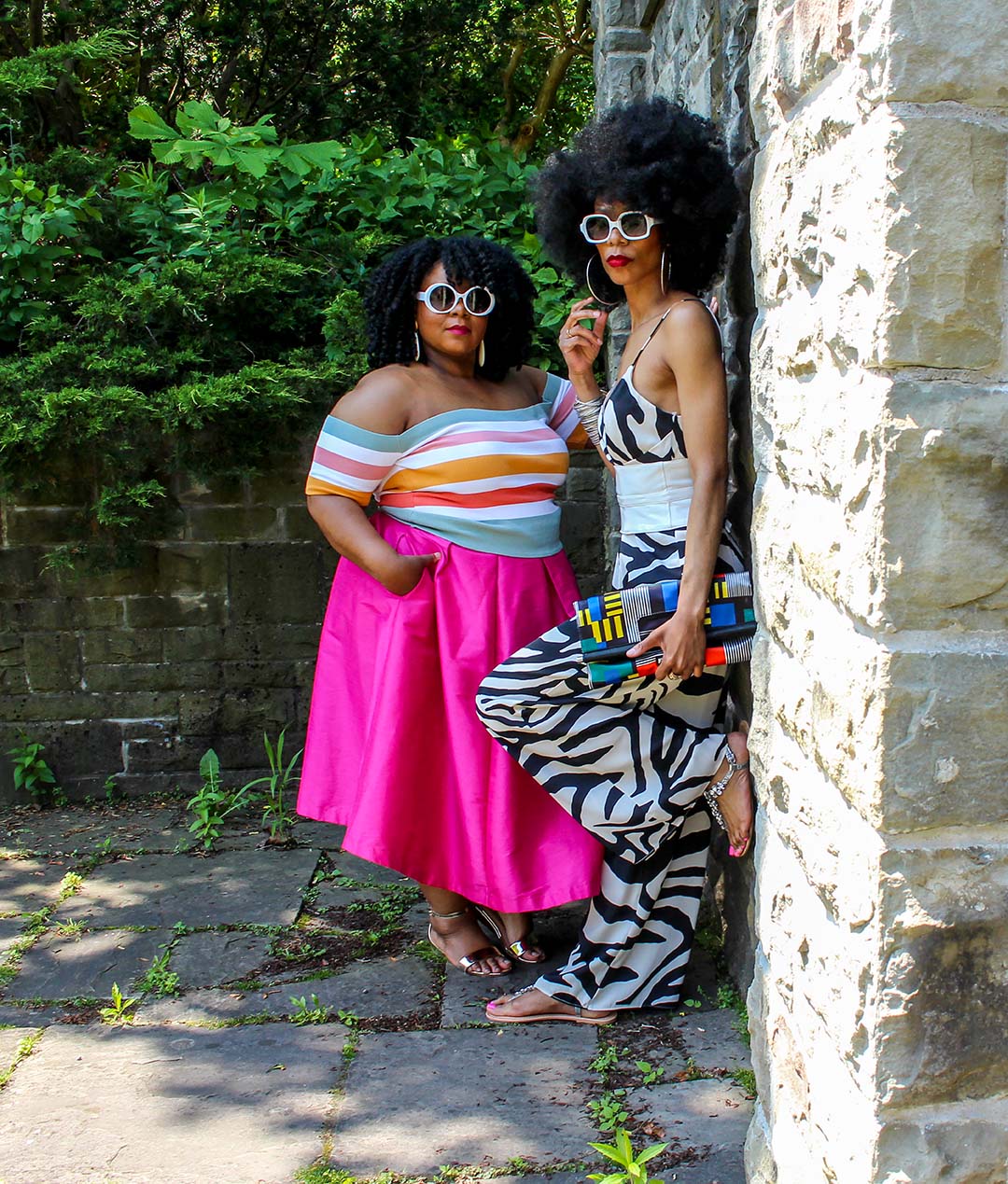 The Low down from Leslie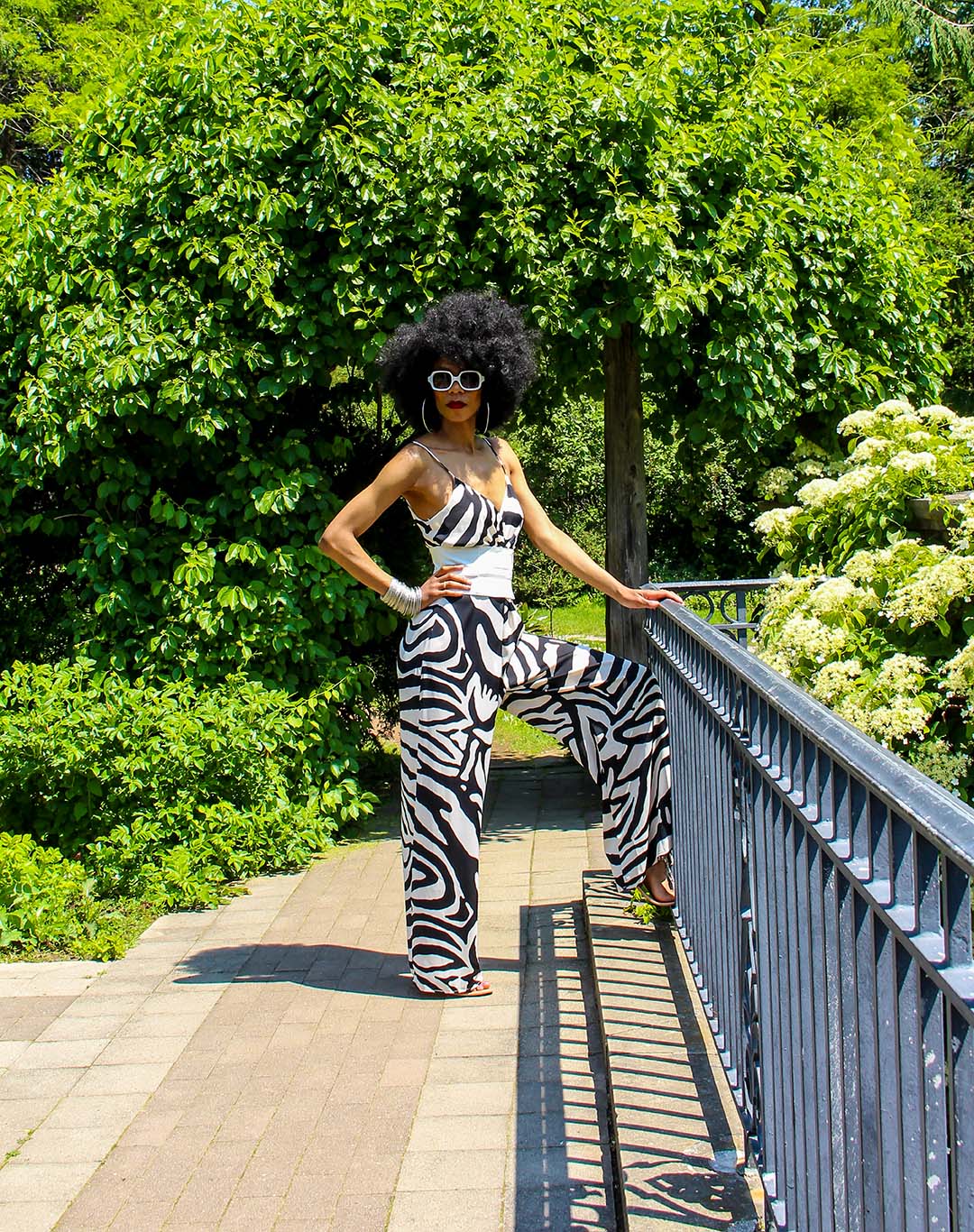 Jumpsuit: River Island (sold out, similar here & here) // Sandals: ASOS // Purse: Nine West (old, similar here)
For my plus size babes: Jumpsuit //
As I mentioned in last week`s post, I`m really feeling the black & white thing these days! And of course, serve it to me in a print and you know I`m all in baby! I discovered this jumpsuit on the River Island web site (I know I know, they are one of my fave stores) and I was immediately drawn to it. Why? Because it`s a jumpsuit and it`s printed!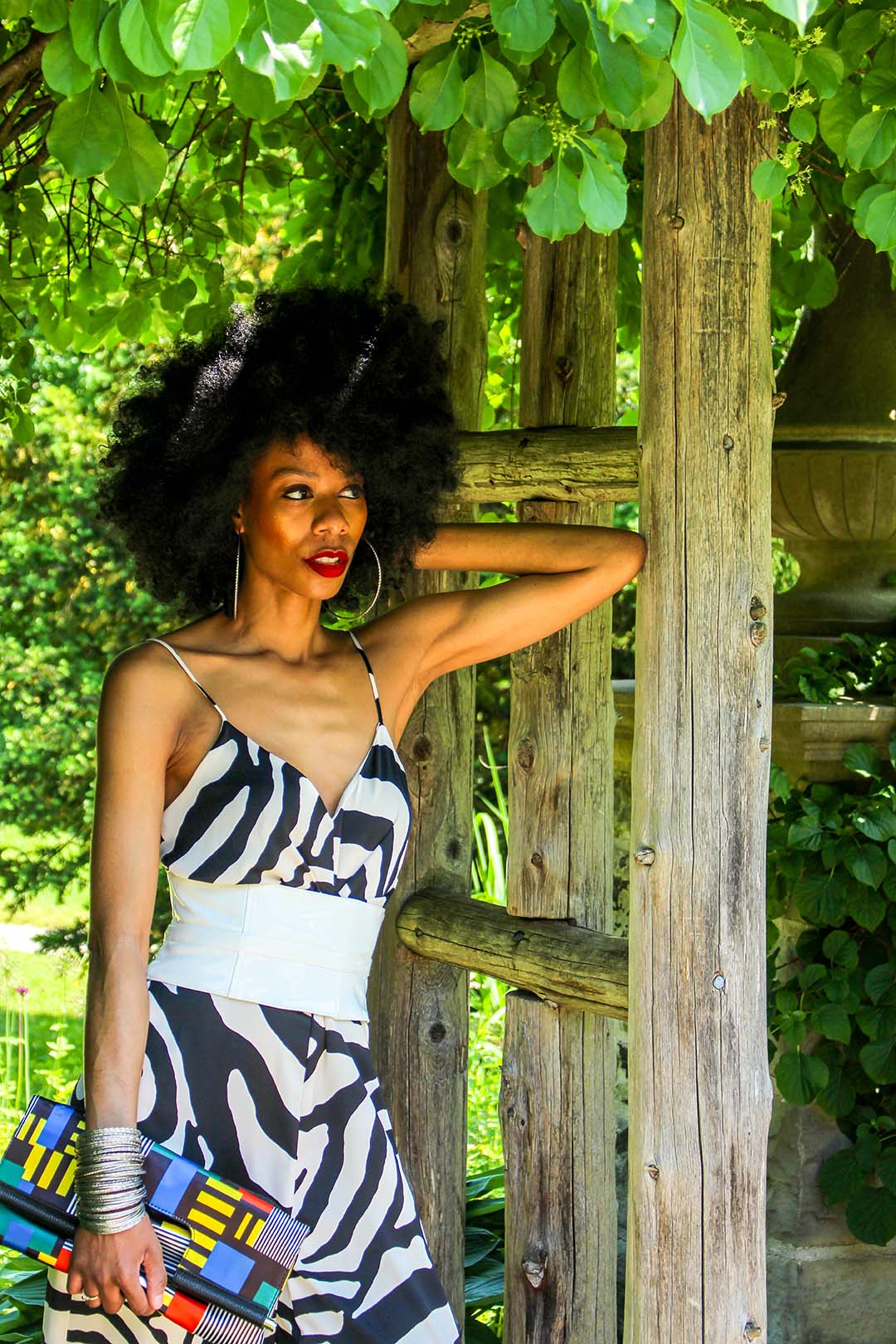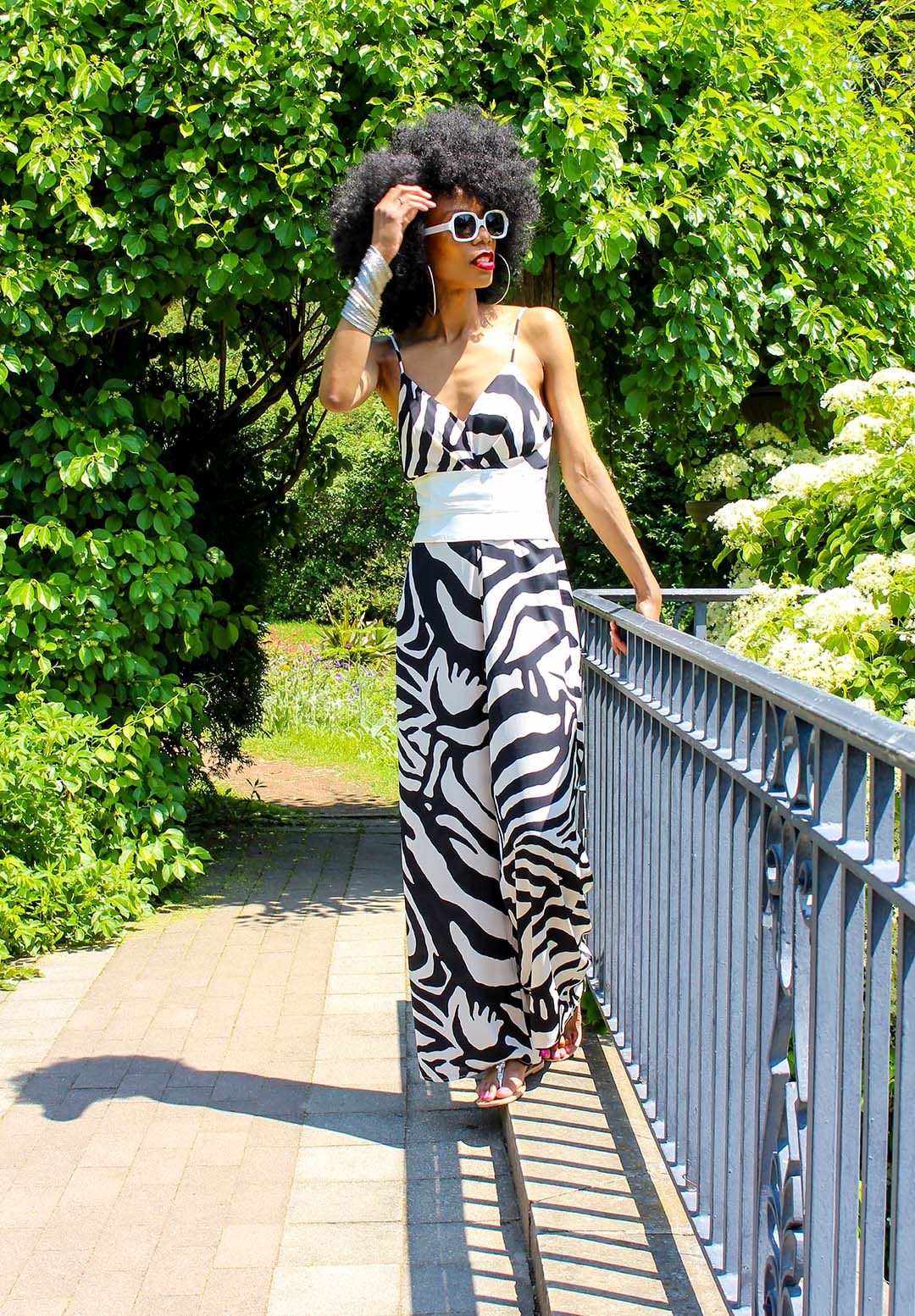 This piece is great for those hot summer days. It`s light and easy to wear and for those women who experience the irritation of their thighs rubbing together, a jumpsuit prevents that! The only big drawback from this jumpsuit, and the reason I almost did not buy it is that River Island is not very kind to tall girls. I love them, but man oh man, every time I think about getting pants from them, I give the item a little side-eye, trying to determine if it`s worth the risk. From my experience thus far, they don`t provide much length in the hem either so there`s no option to gain length that way either.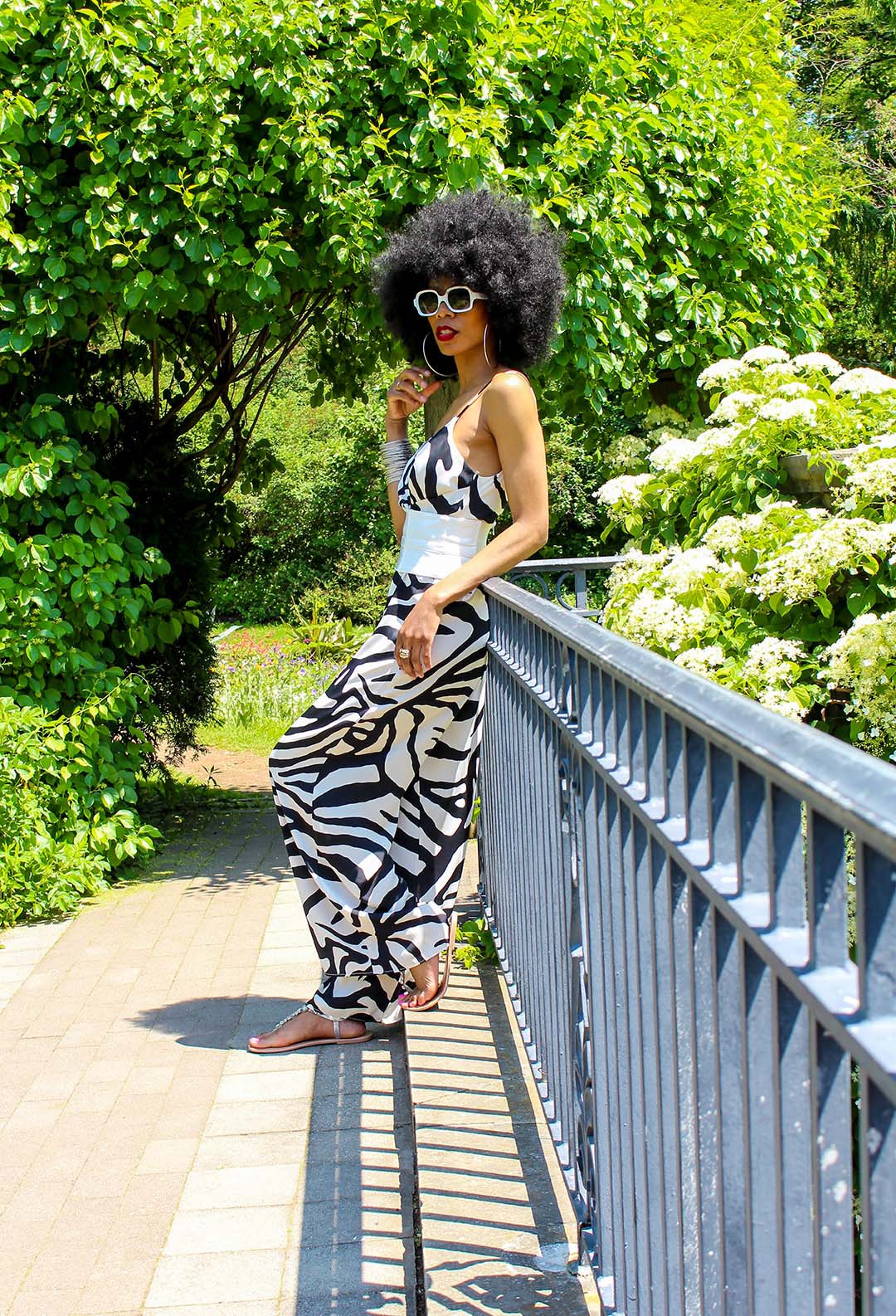 In my case, I decided to go up a size to just get a bit more length and I`m grateful I did. I`m 5ft9, I ordered a size UK 10 (US 6) and I got just enough length to wear this jumpsuit with flats and not look weird!lol That said, River Island does carry many of their pieces in the straight collection in plus size as well. I love when retailers carry the same pieces in both plus and straight, rather than creating some completely separate plus collection – thank you for that River Island. Now if you can give us a tall collection, we will be fully in business!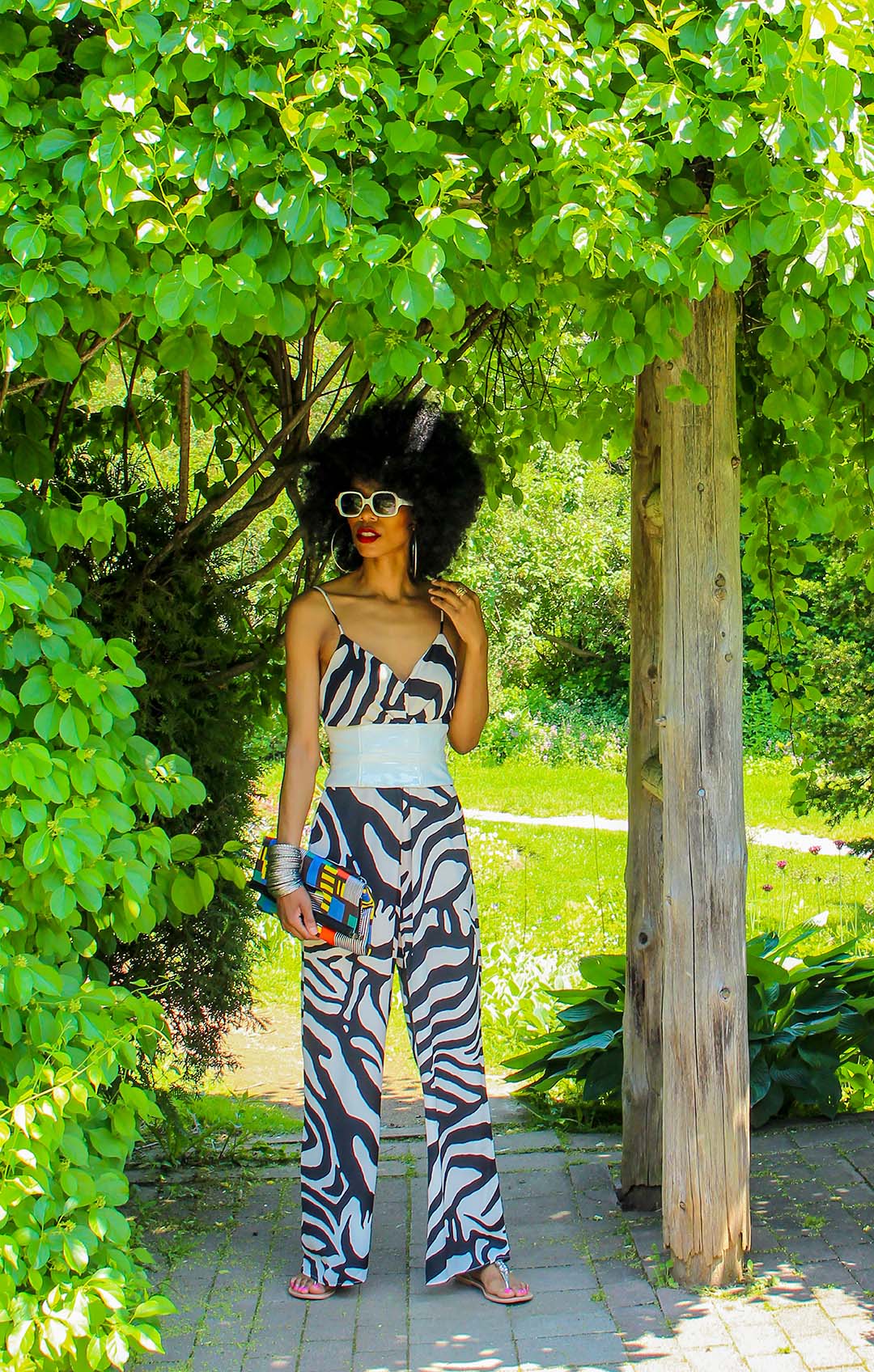 This overall look was super simple. All I did was add this fab white corset belt to high the fact that this jumpsuit is too big (sometime I don`t feel like tailoring everything!lol), threw on some sandals grabbed my good old print clutch from Nine West and I was picture perfect ready to enjoy that last few dog days of summer!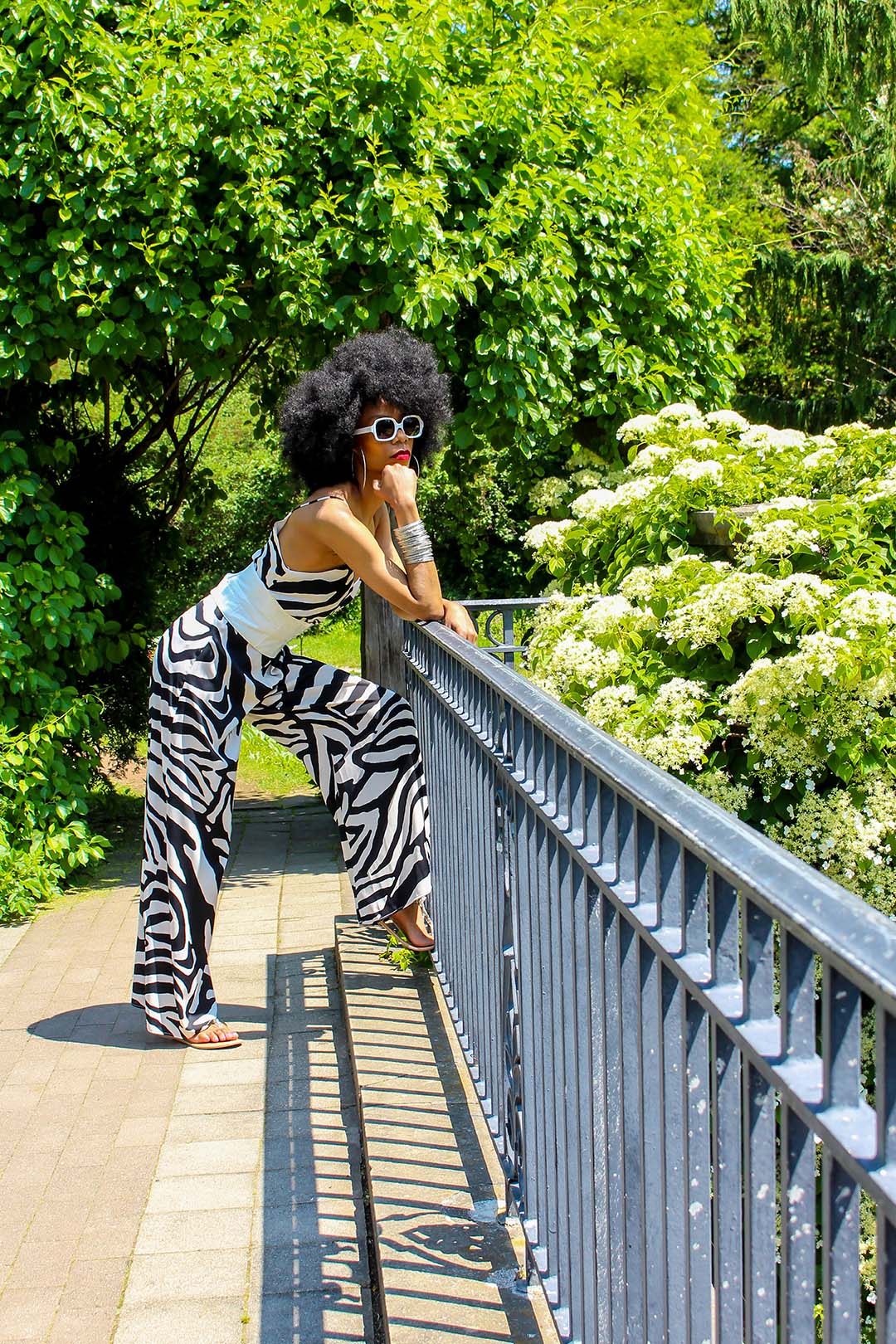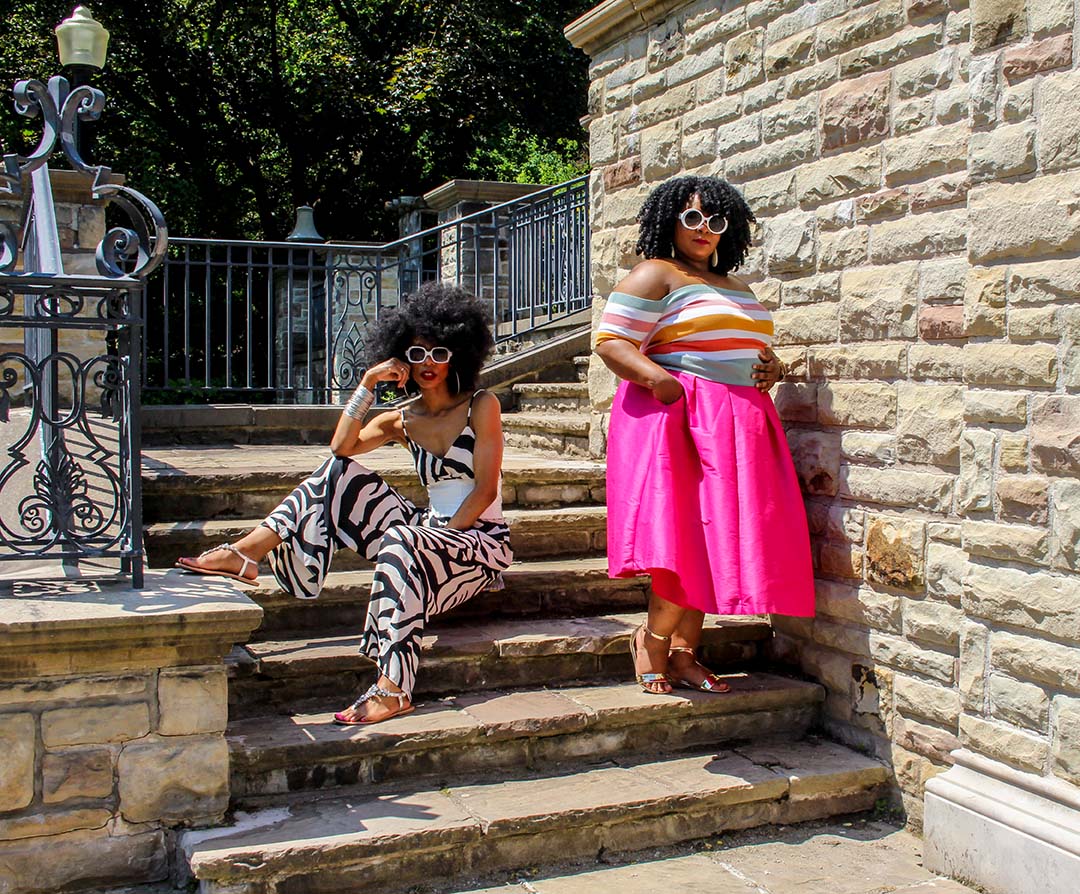 And that's the long and short of it.
Gail & Leslie xoxo
Photography credit: Roseline Bonheur