We're back with another size inclusive piece from Canadian designer, Hilary MacMillan. We're just jumping for joy for this look! See what we did there 🙂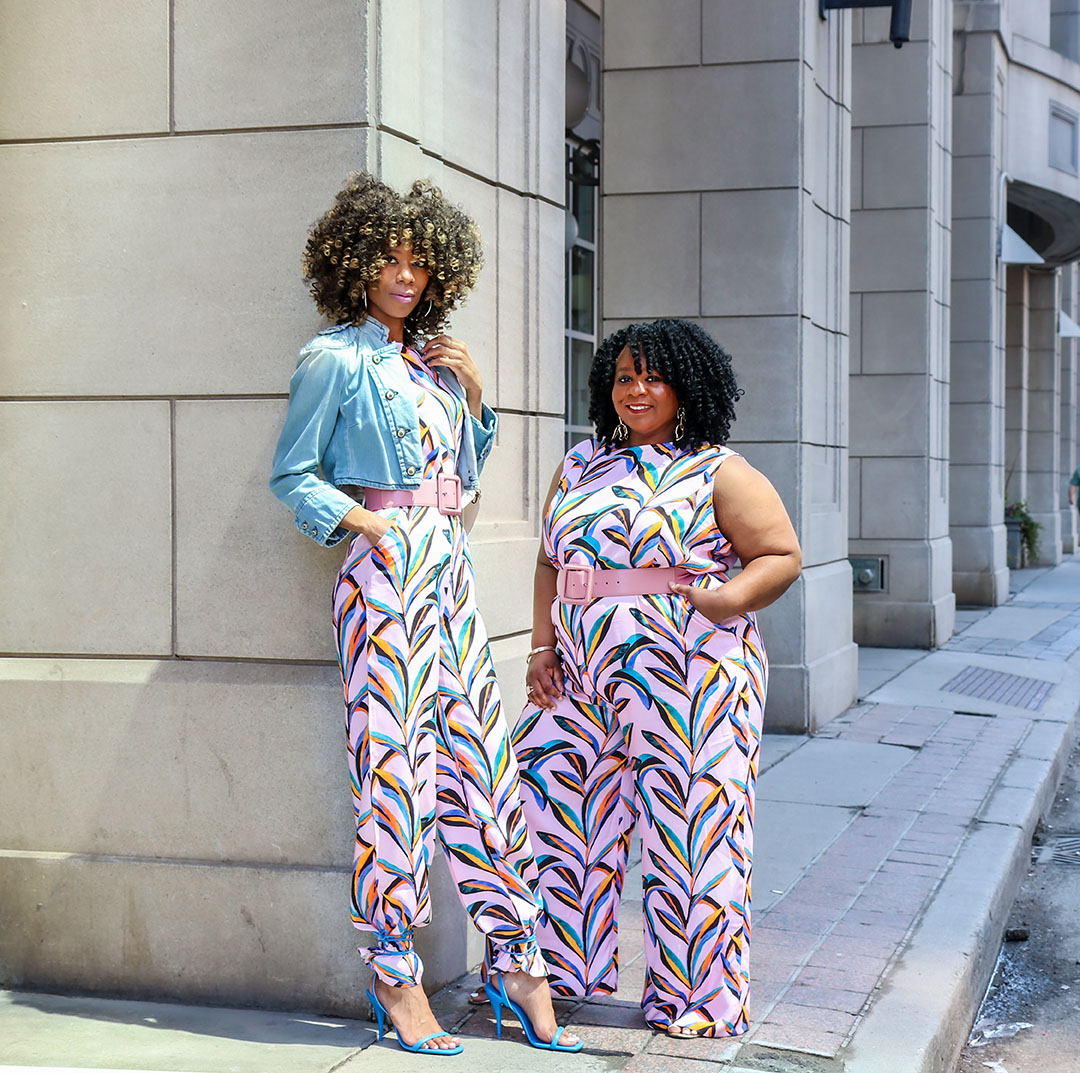 Leslie's Loving Jumpsuits like…
Jumpsuit: Hilary MacMillan // Denim jacket: Zara (old, similar here) // Shoes: Zara (old, similar here) //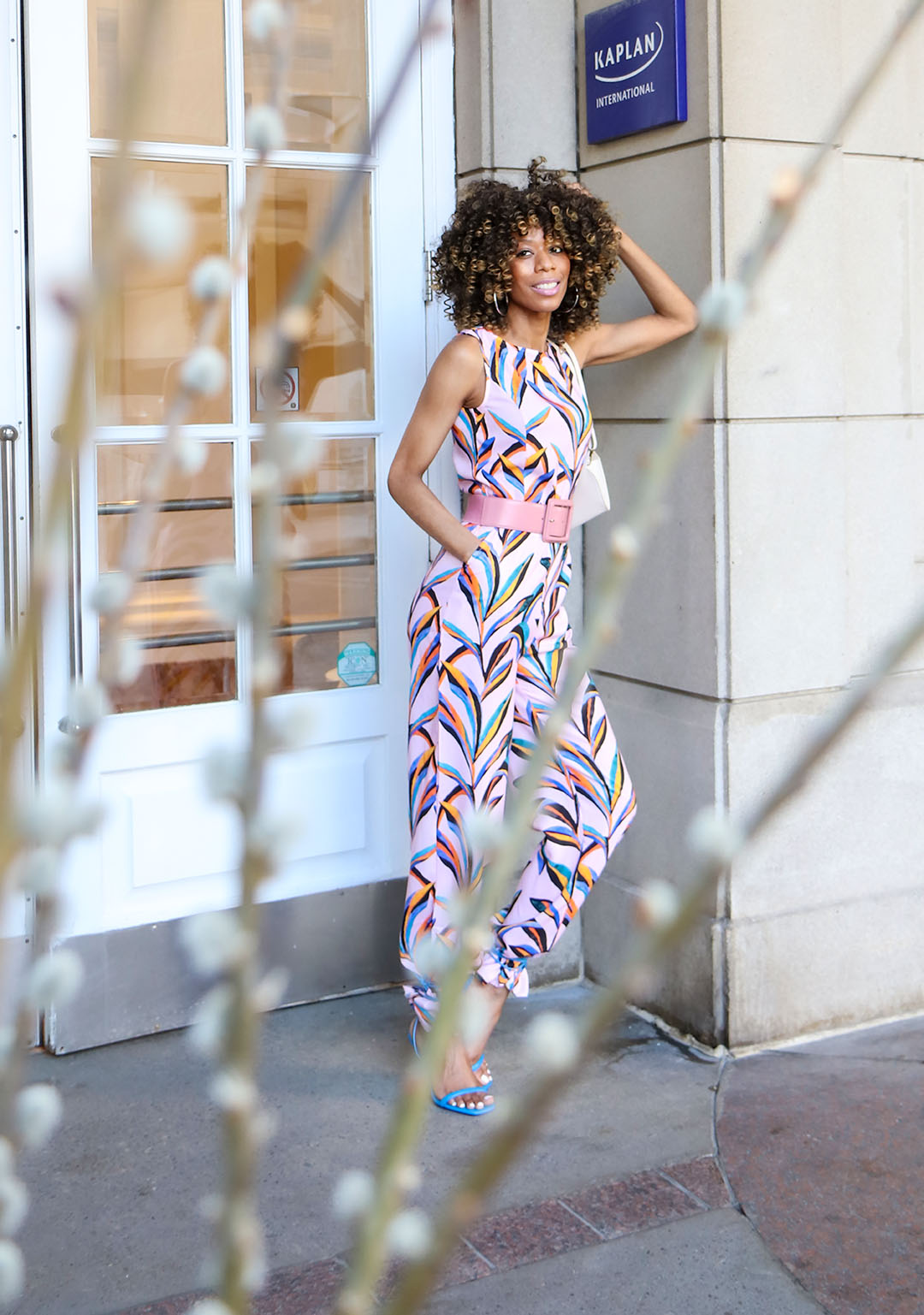 For my plus size babes, this jumpsuit is size inclusive so you can get it in the perfect size you! // Denim jacket //
Jumpsuits are one of those trends that just never go away, and for that , I am very grateful because your girl loves a great jumpsuit! Jumpsuits just don't always love me. Why, it's the fit. Being a size 0 – 4 and 5ft9 make finding the right jumpsuit a challenge believe it or not. The issue for me is always wone of, will it be long enough and will it fit my long torso. This is particularly a challenge when it comes to jumpsuits because a lot of retailers do not allow sufficient room for a very slim girl who is on the taller side, with a long torso (i.e. they don't leave room for my lady bits! LOL).
That said, I have a few tricks to get you, and me, into a cute jumpsuit. Of course, the first one is sizing up to get the fit in the torso I need and then taking it to my fave tailor for alterations. But if you can find a jumpsuit that already fits the torso like this one did for me from Hilary MacMillan, then you just have to work the length out and you're good to go.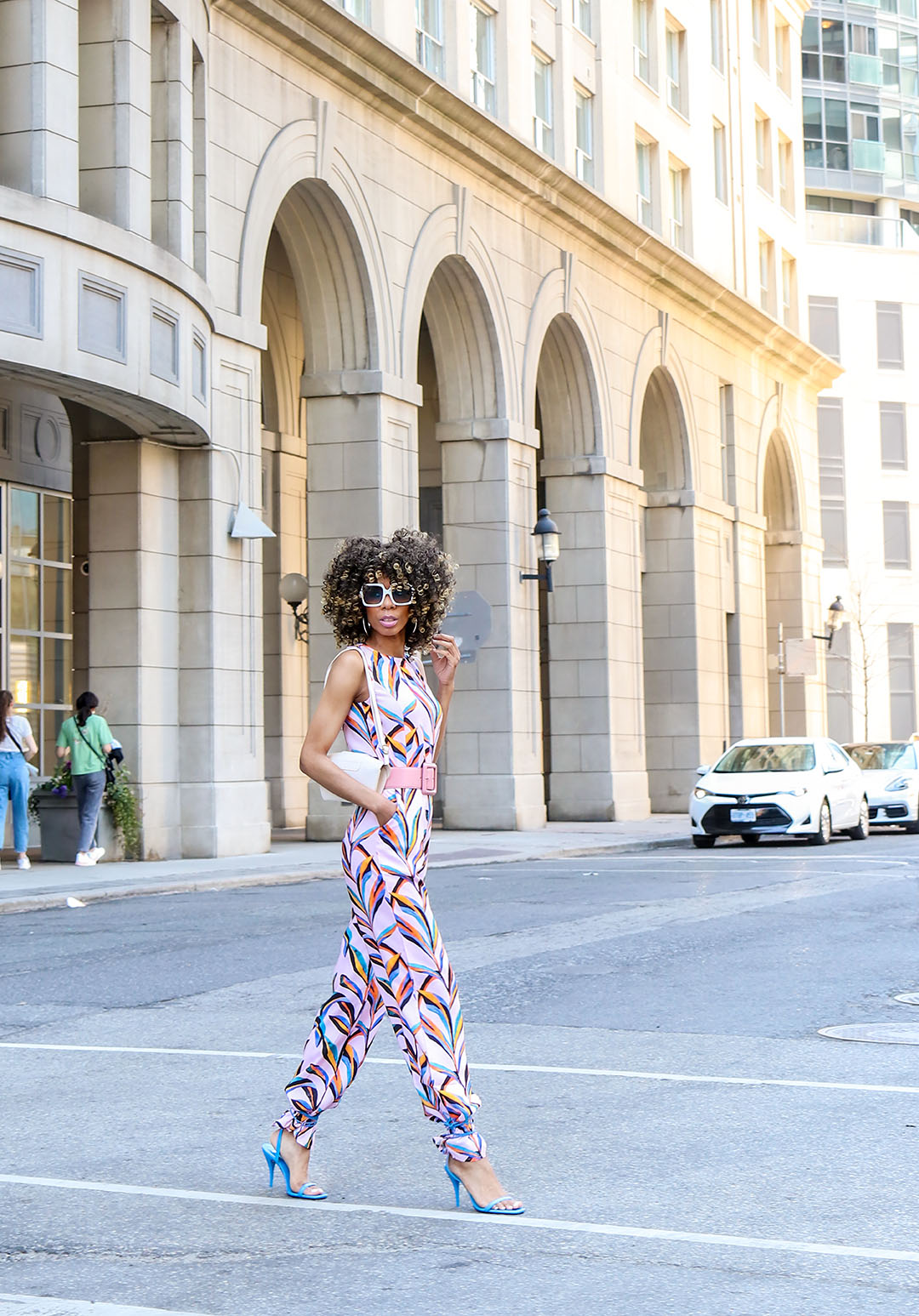 As all tall girls know, an option for solving the length situation is letting out the hem (if you don't need too much length). You can also just cut it to crop pant length so that you don't have to worry about the length at all. But ideally, you don't always wana do all of that right?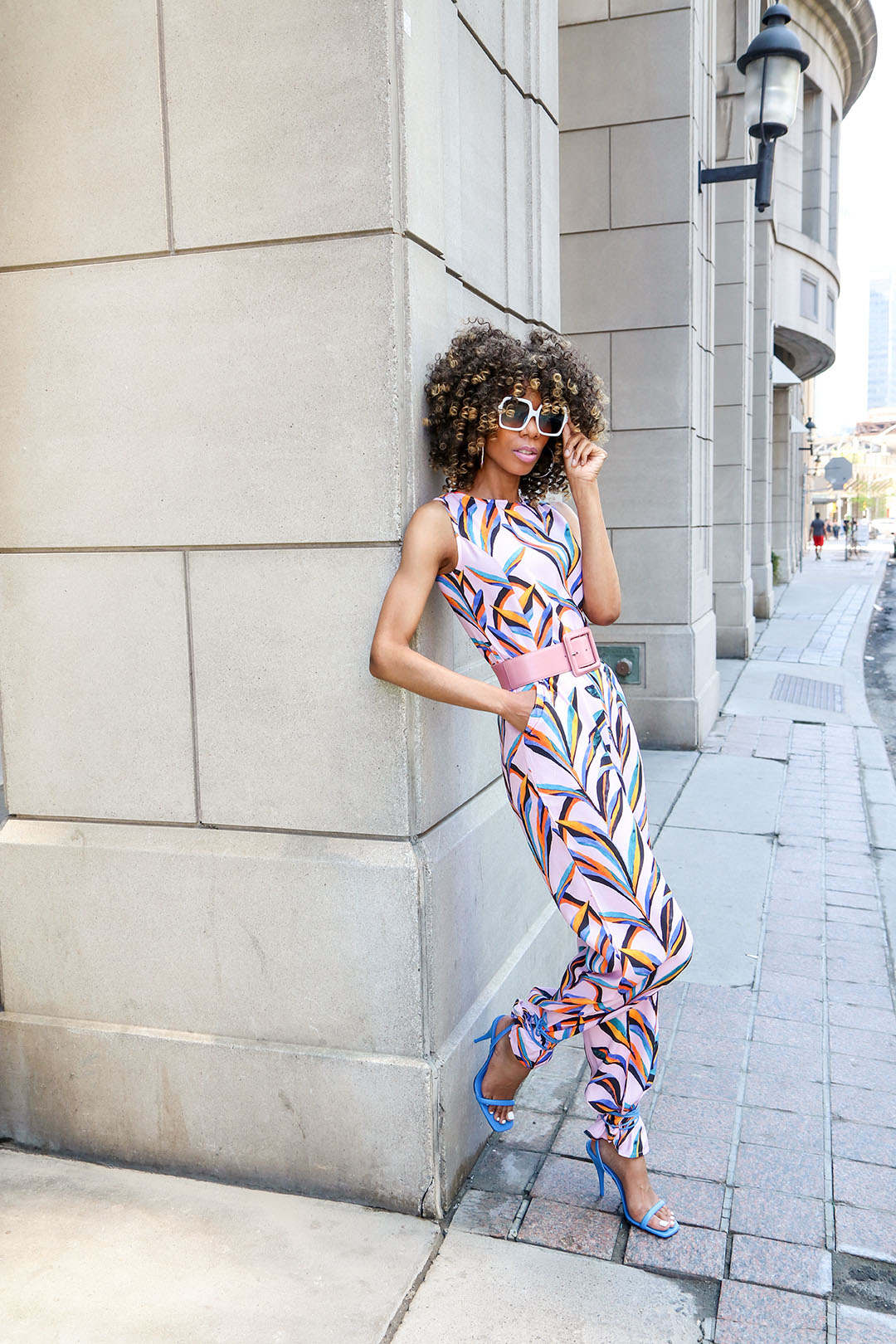 While the length was not bad for me for this particular jumpsuit, I really love when my pants are really long when I wear heels. My solution to this was taking a pair of my fave strappy sandals and wrapping the straps around the pant hem to give it a different kinda of look and feel and remove the hem length from the equation.
As you know if you've been following along with us on our fashion journey, we love to remix pieces in as many ways as possible to create new and interesting looks. And this lil remix with the shoes does just that.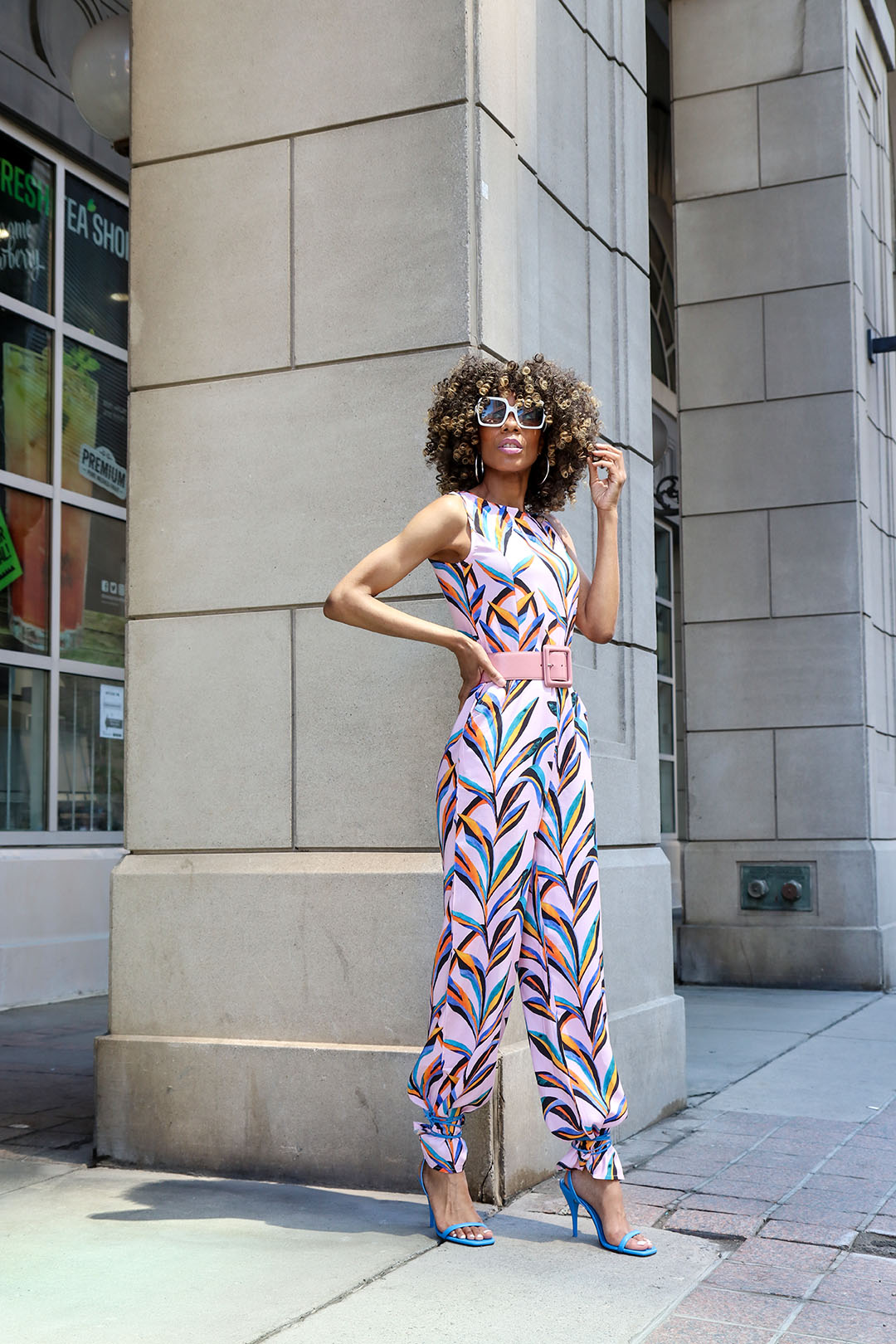 To finish off the look, I added this fun pink stretchy belt and my go to shades and I was ready for brunch, lunch and dinner too!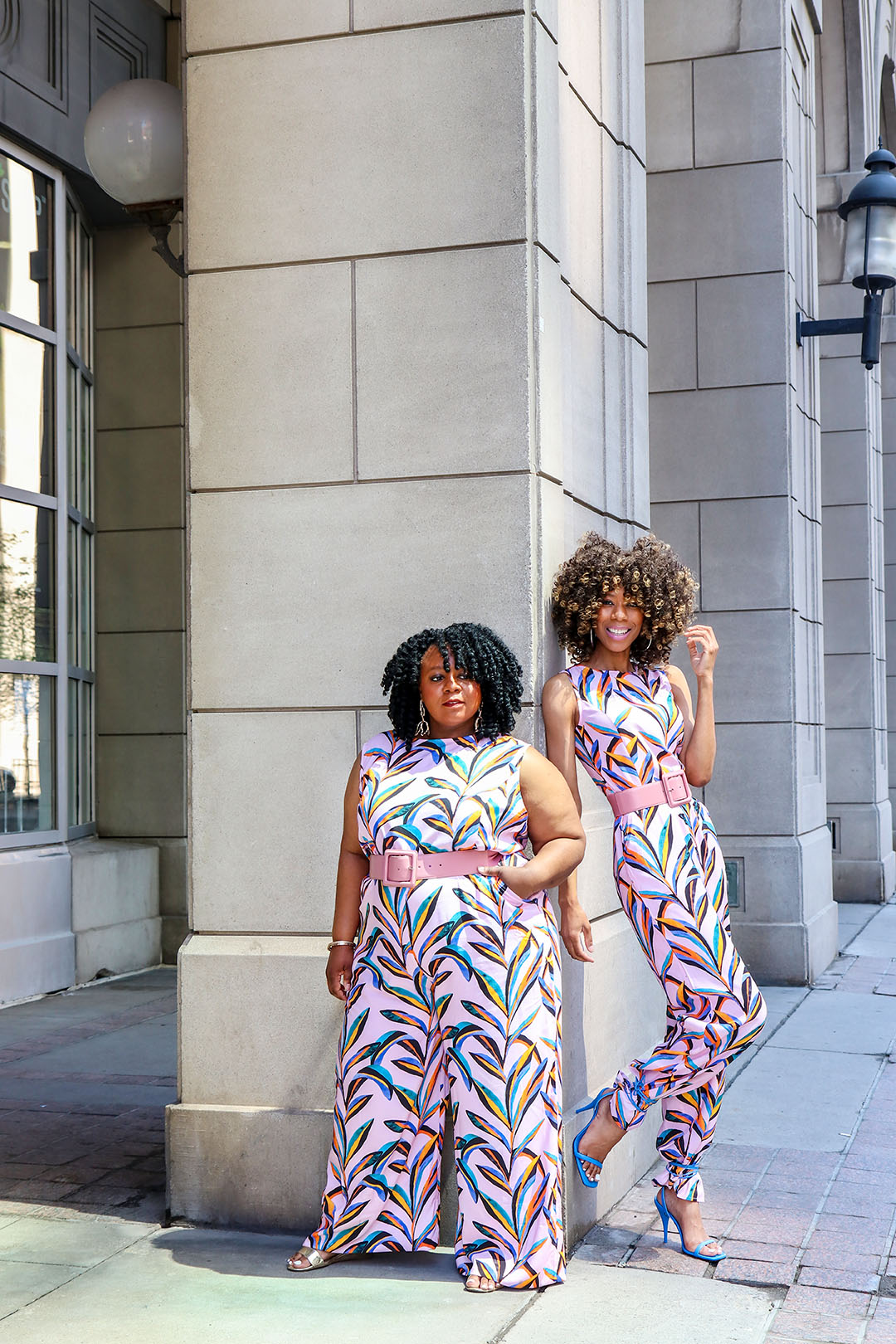 Gail's Jumpsuit Jam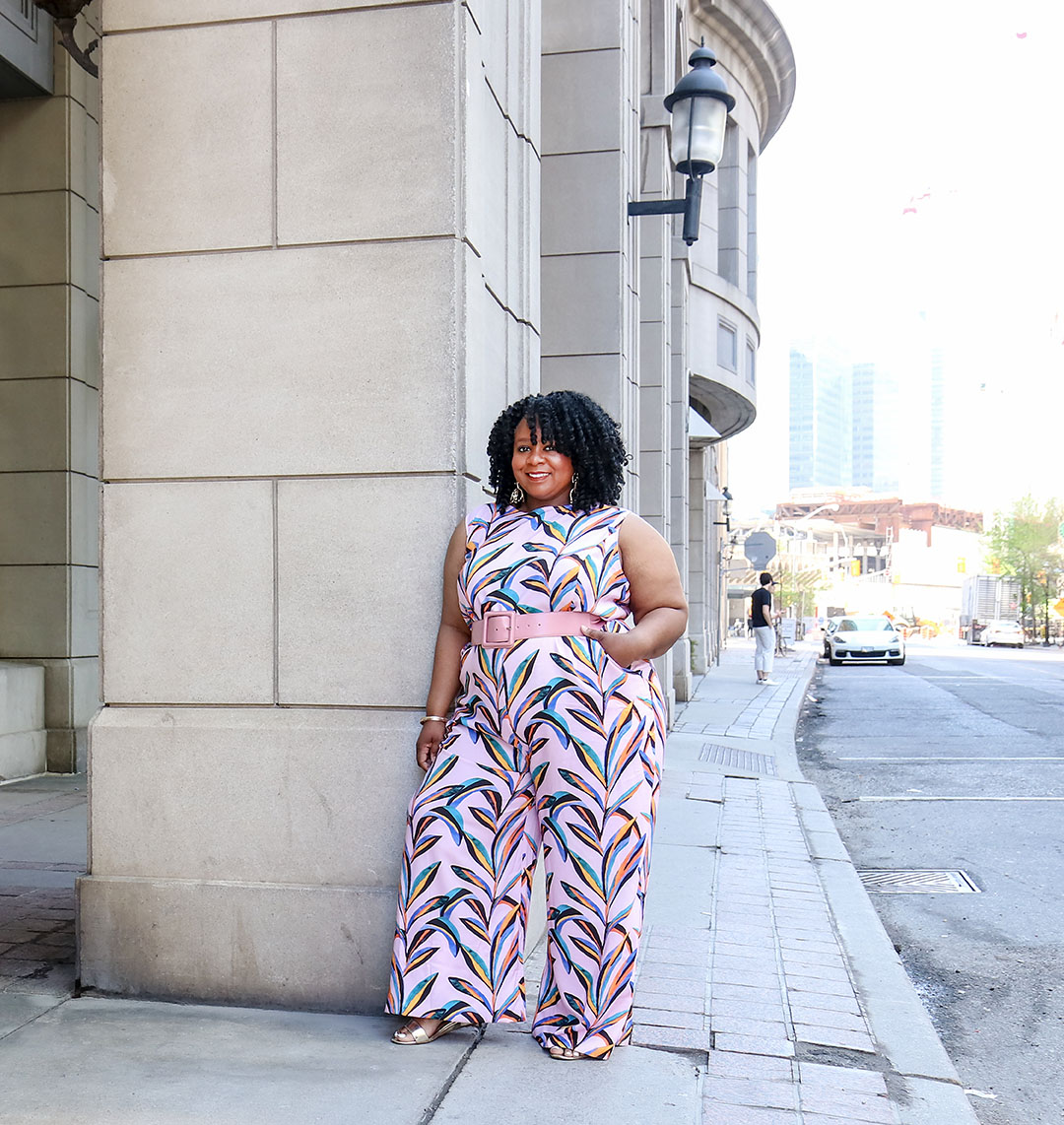 Jumpsuit: Hilary MacMillan (available in straight and plus sizes) // Sandals: JustFab (old) similar here // Belt: Blair Eadie for Nordstrom (old) similar here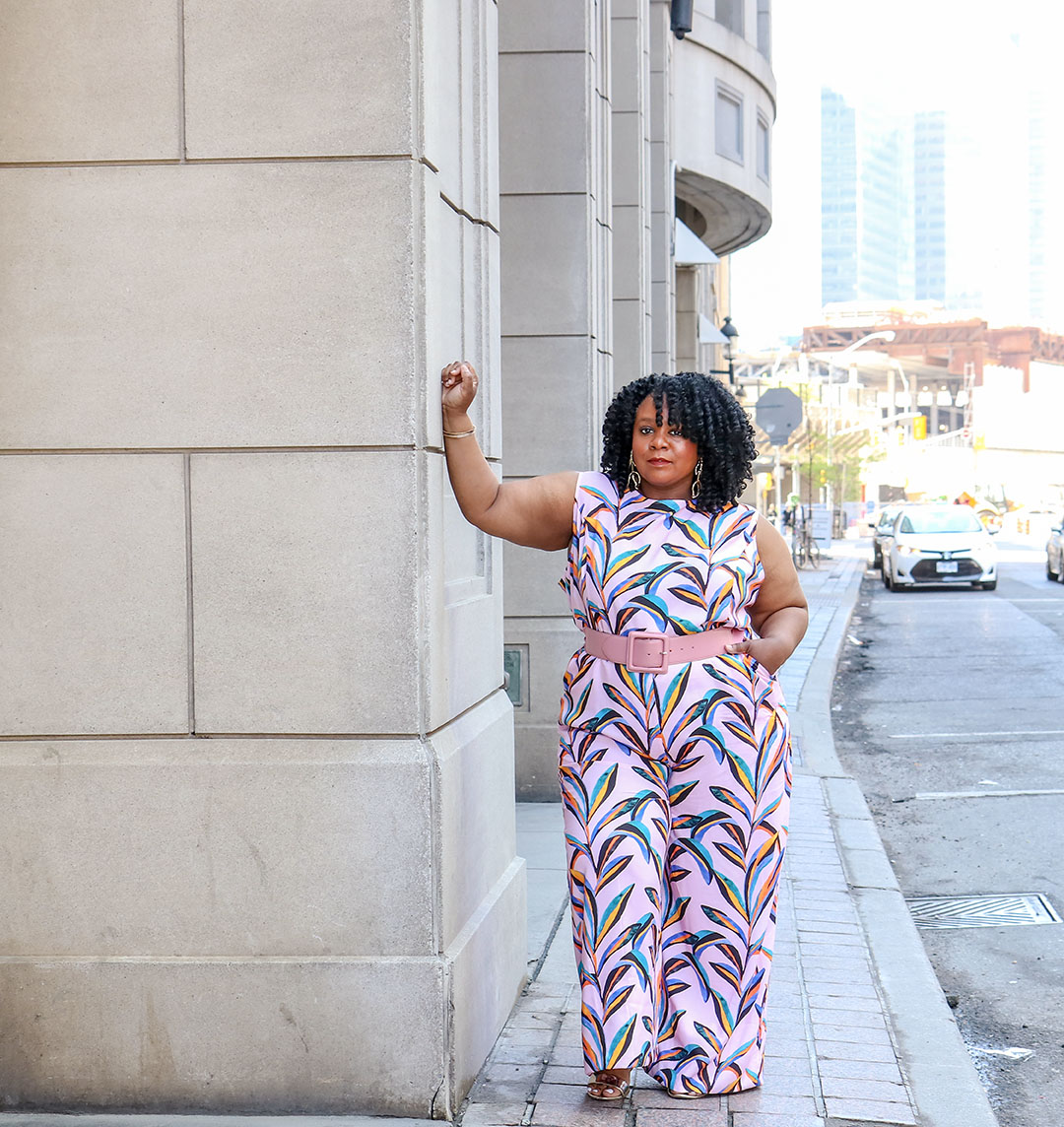 This jumpsuit definitely has me jumping for joy. Normally with jumpsuits not only do I have to have the them hemmed because they're too long (an easy fix really) but that the torso is too long as well so it looks as though my crouch is at my knees.
Thankfully this is not the case with this jumpsuit. It fits like a dream and it has pockets – WOOHOO! I'm wearing a size 3X and there is plenty of room in the hip area. I also love the fact that its wide leg giving the look an easy breezy island feeling – perfect for the summer. This look would be perfect day time or a night out on the town!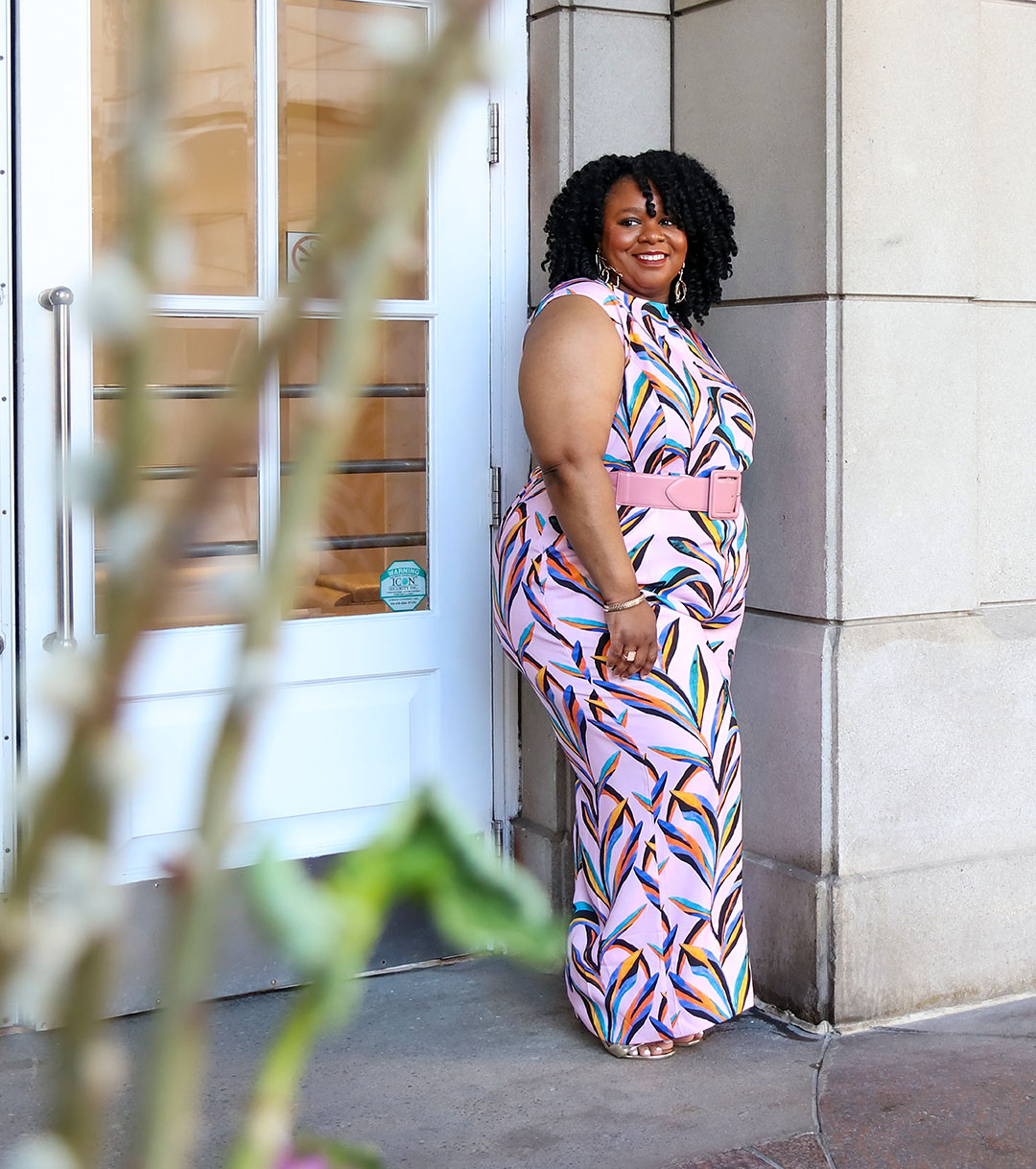 I completed my look with gold dangly earrings and gold wedge heels et voila!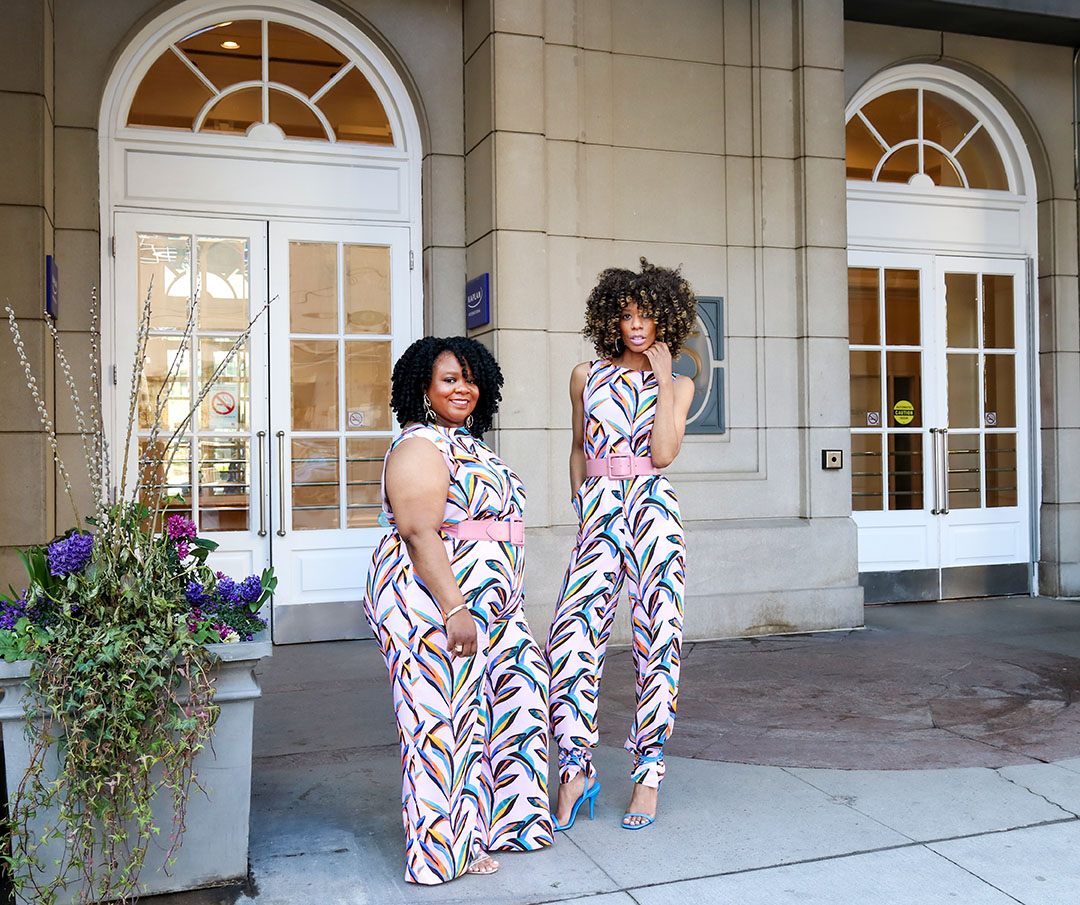 And that's the long and short of it!
Photography credit: Roseline Bonheur