Well, another fall season is upon us and we're always so excited to put together beautiful size inclusive looks for this time of year. Keep on reading to see what we've come up with this time round!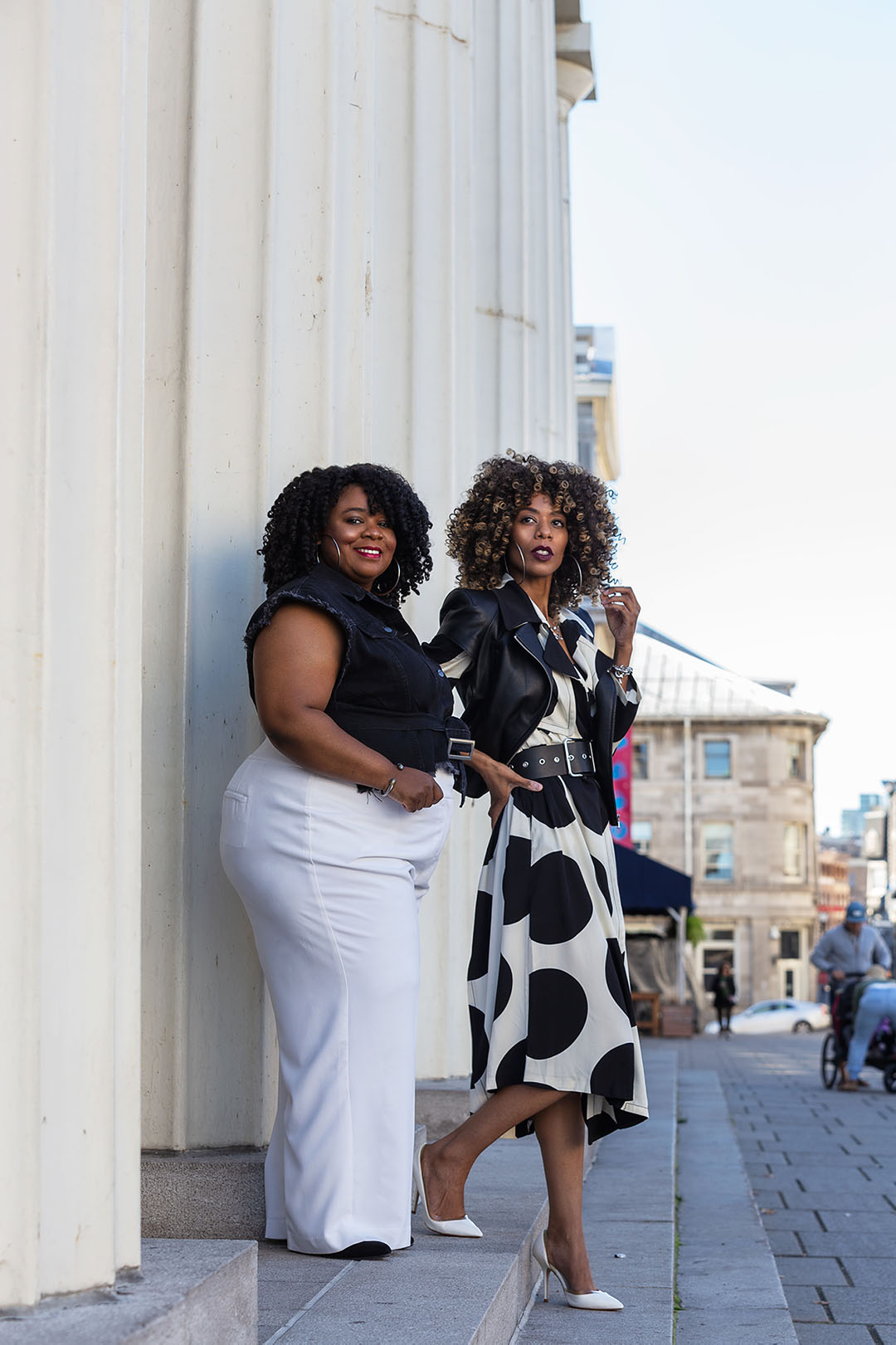 Gail – Kickin It in Denim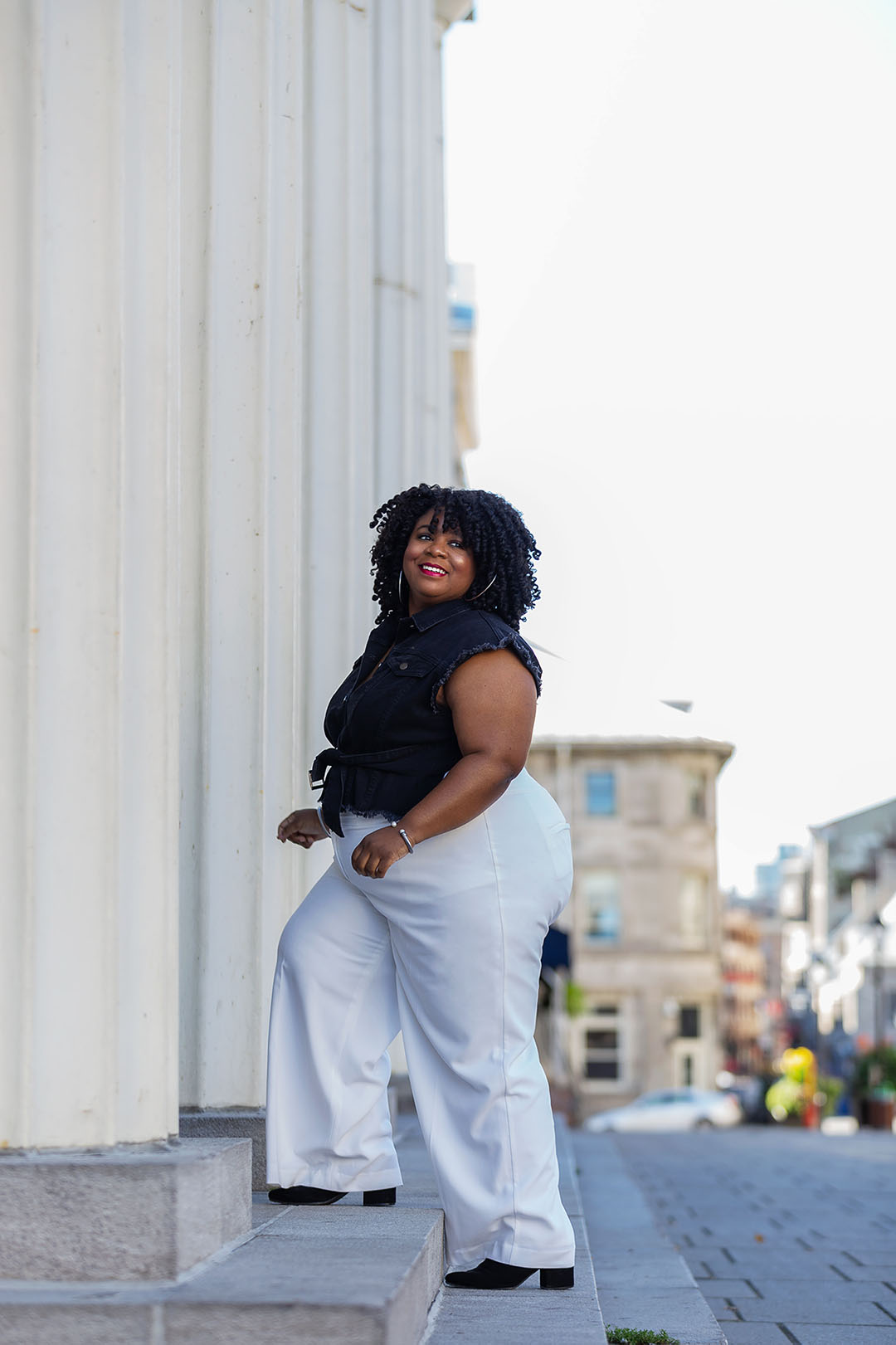 Denim Top: Shein (sold out) similar here here here or here // White Pants: Lane Bryant (old) similar here // Wide Calf Boots: Lane Bryant (old) similar here //
For my straight size homies, here are options for you: Top or Top // Pants
Denim is a wardrobe item that almost everyone has in their closet and wears year-round. This fall, instead of pulling a pair of jeans as pants I decided to add this wardrobe workhorse as a top.
This denim top is sleeveless and features a raw edge around the arm holes, buttons down the front, and a tie belt. The other unique feature of this the back of the top is cropped.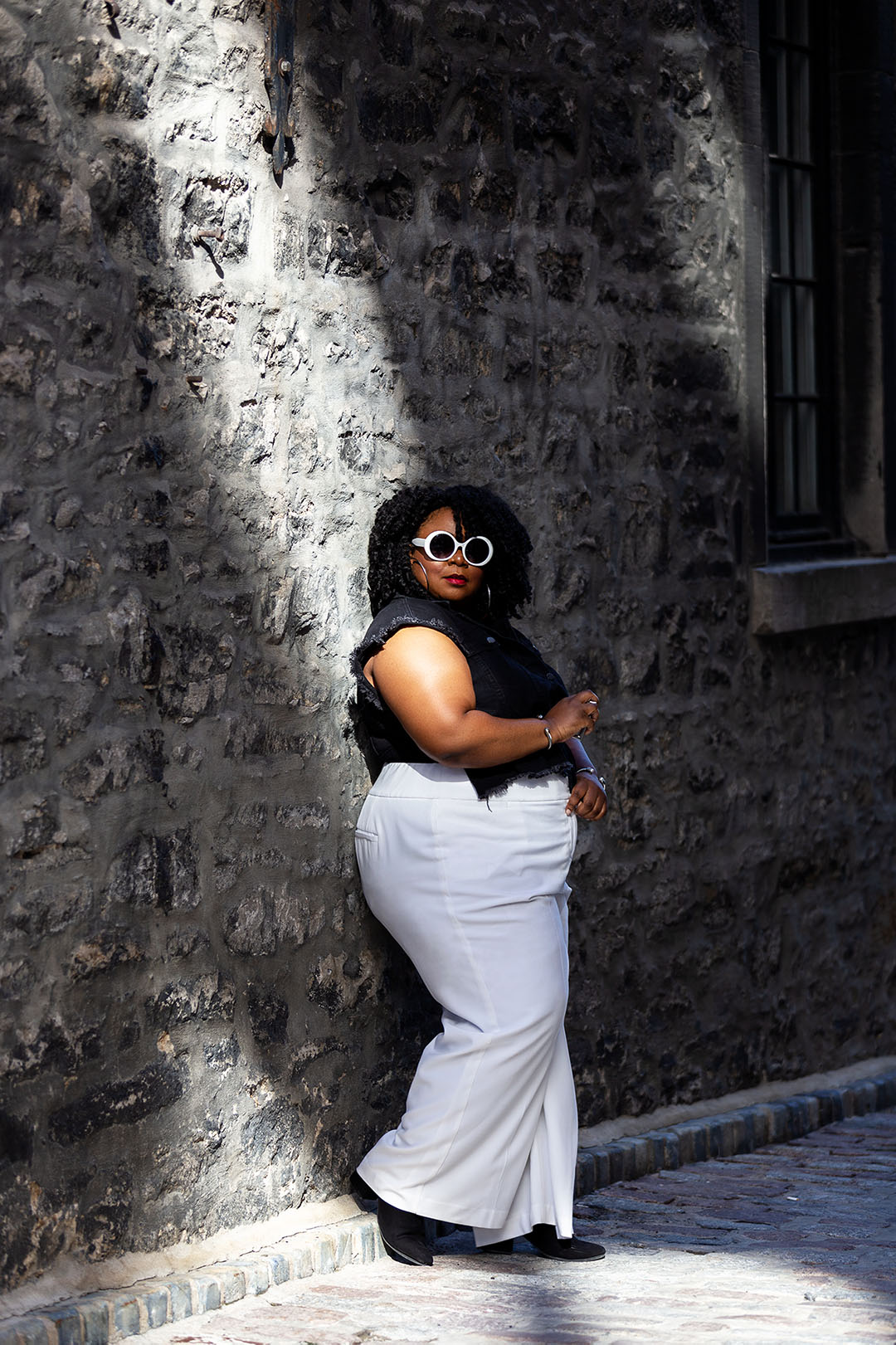 Now I'm currently wearing it as sleeveless but when those cool breezes turn cold I'll simply add a turtleneck or button down shirt to the look and voila, I'm still keeping it cute while staying warm.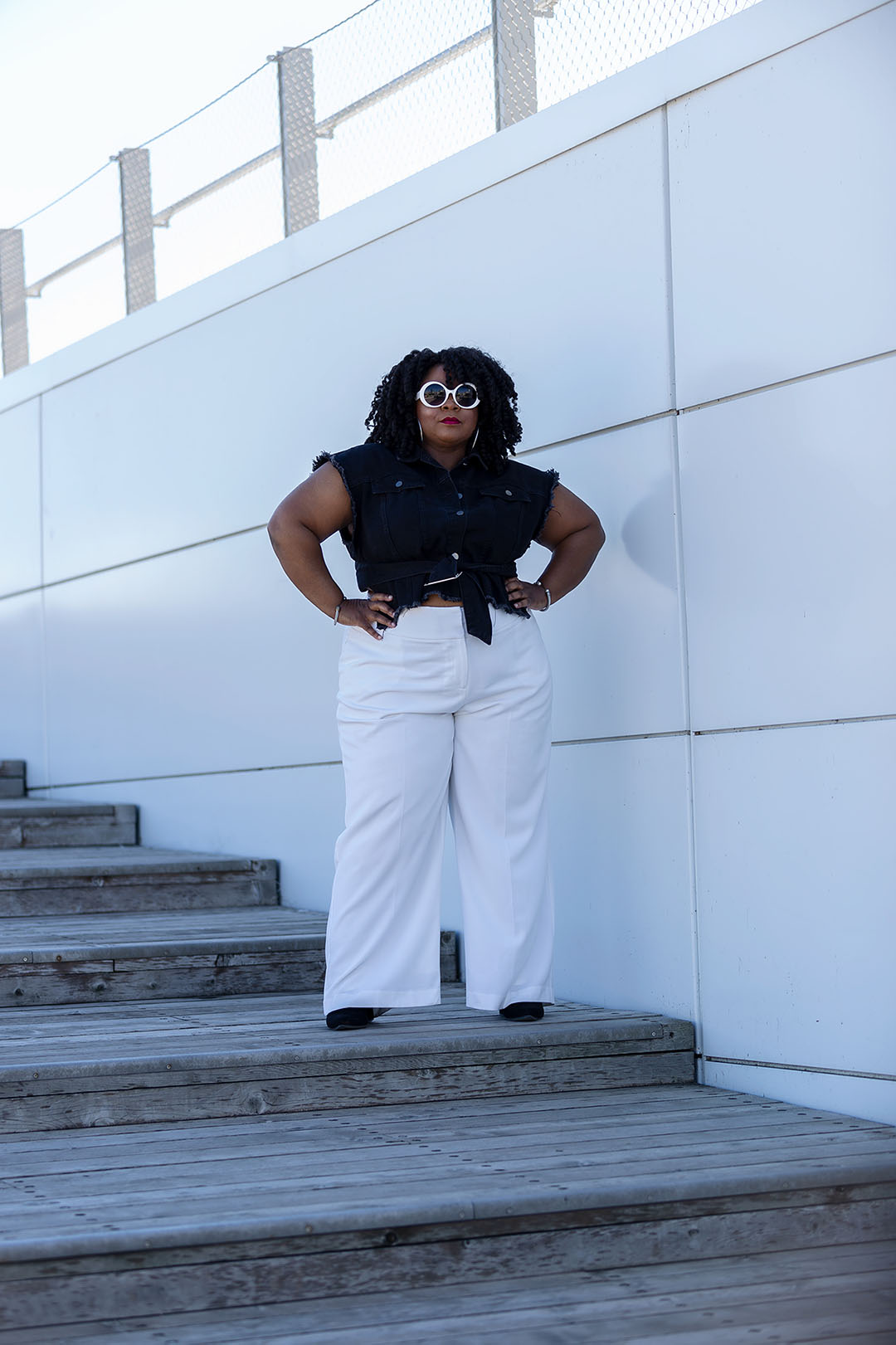 All the elements of this look a super versatile and versatility is key! I've paired this top with white wide leg pants this time round but rest assured you can swap out the pants for a faux leather skirt, joggers or create the perfect Canadian Tuxedo look.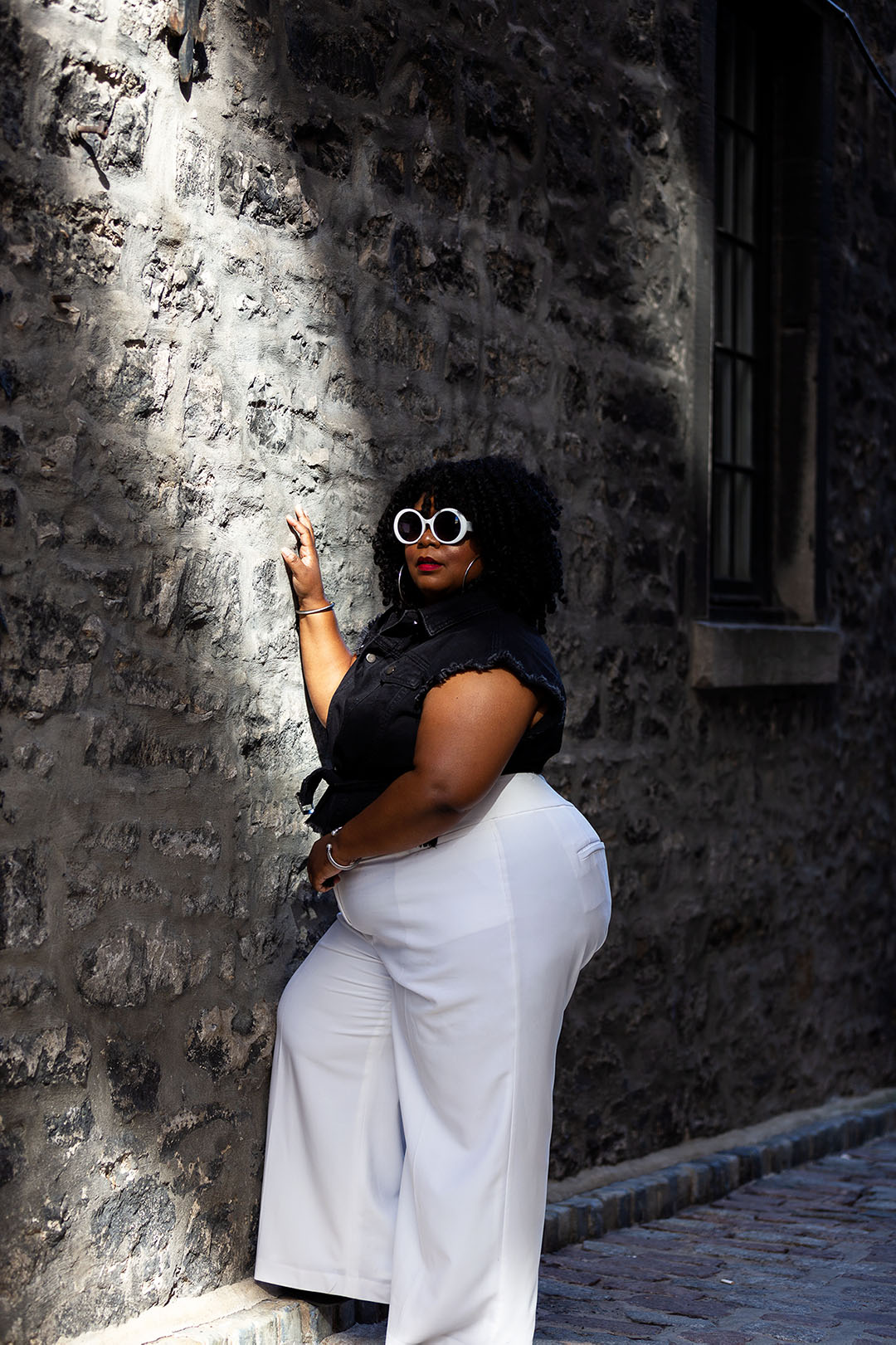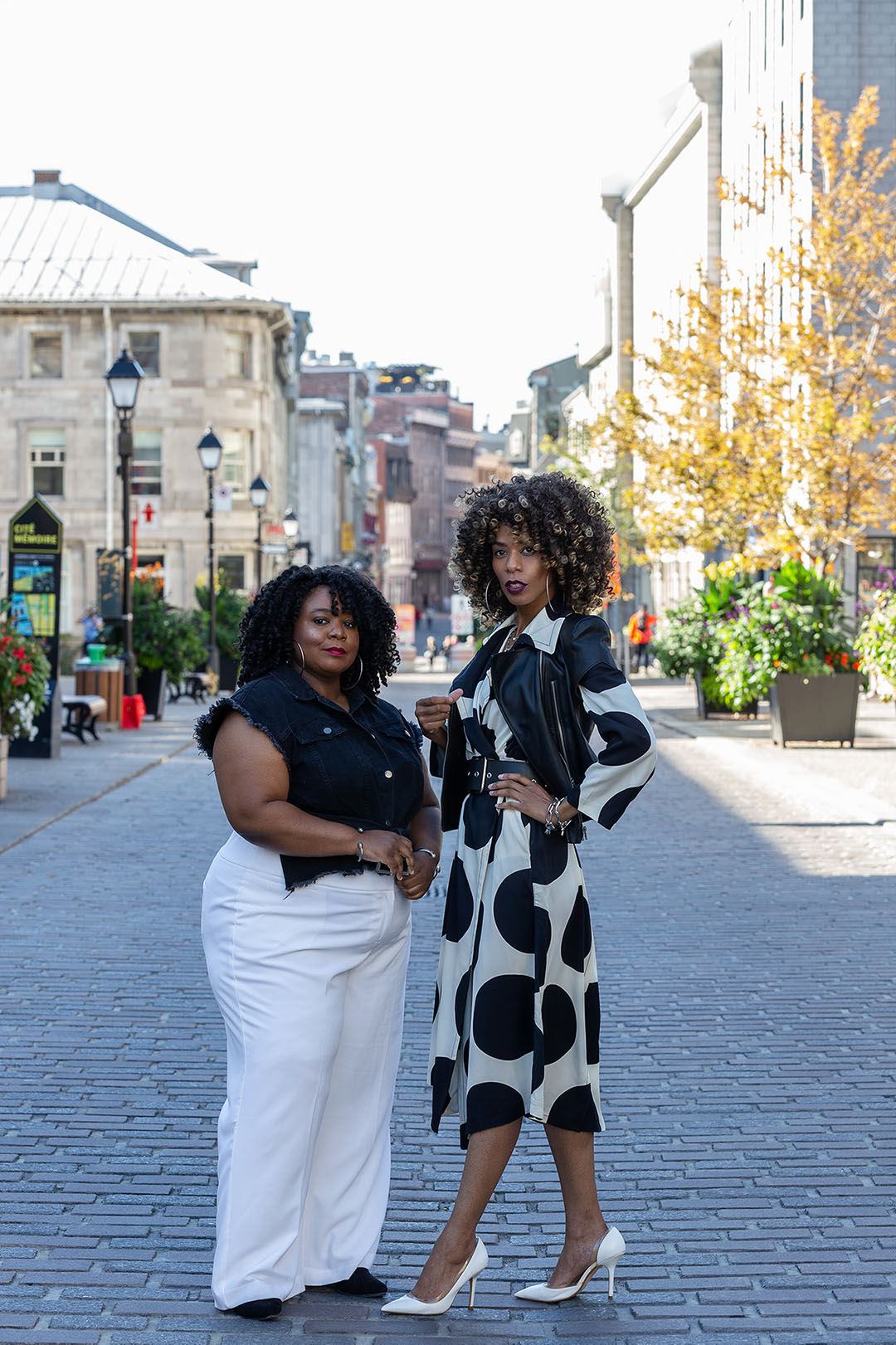 Leslie's Feelin' Fall Fashion Like…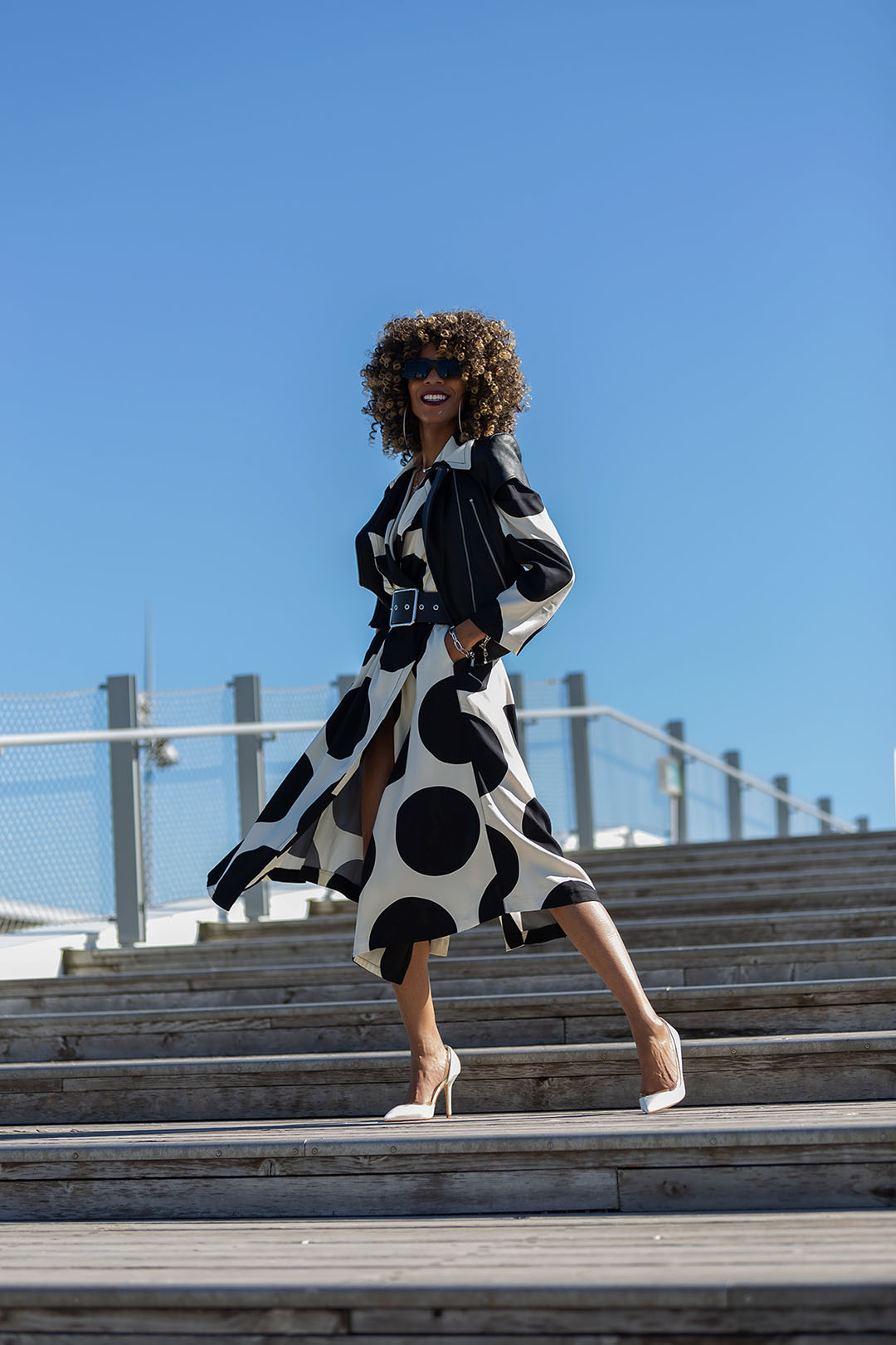 Jacket: Zara (old, similar here) // Dress (trench coat): Zara // Shoes: Zara (old, similar here) //
For my plus size perfect beauties: Jacket // Dress //
There are so many fall trends that I am in love with right now, and bold print is one of them. I was excited to see bold, all-over logo print on all the runways for this season! I live for bold print so this is right up my alley and a trend I can easily slide in to! But, instead of wearing a logo print, my interpretation of this trend was to rock this black and white polka dot printed trench coat!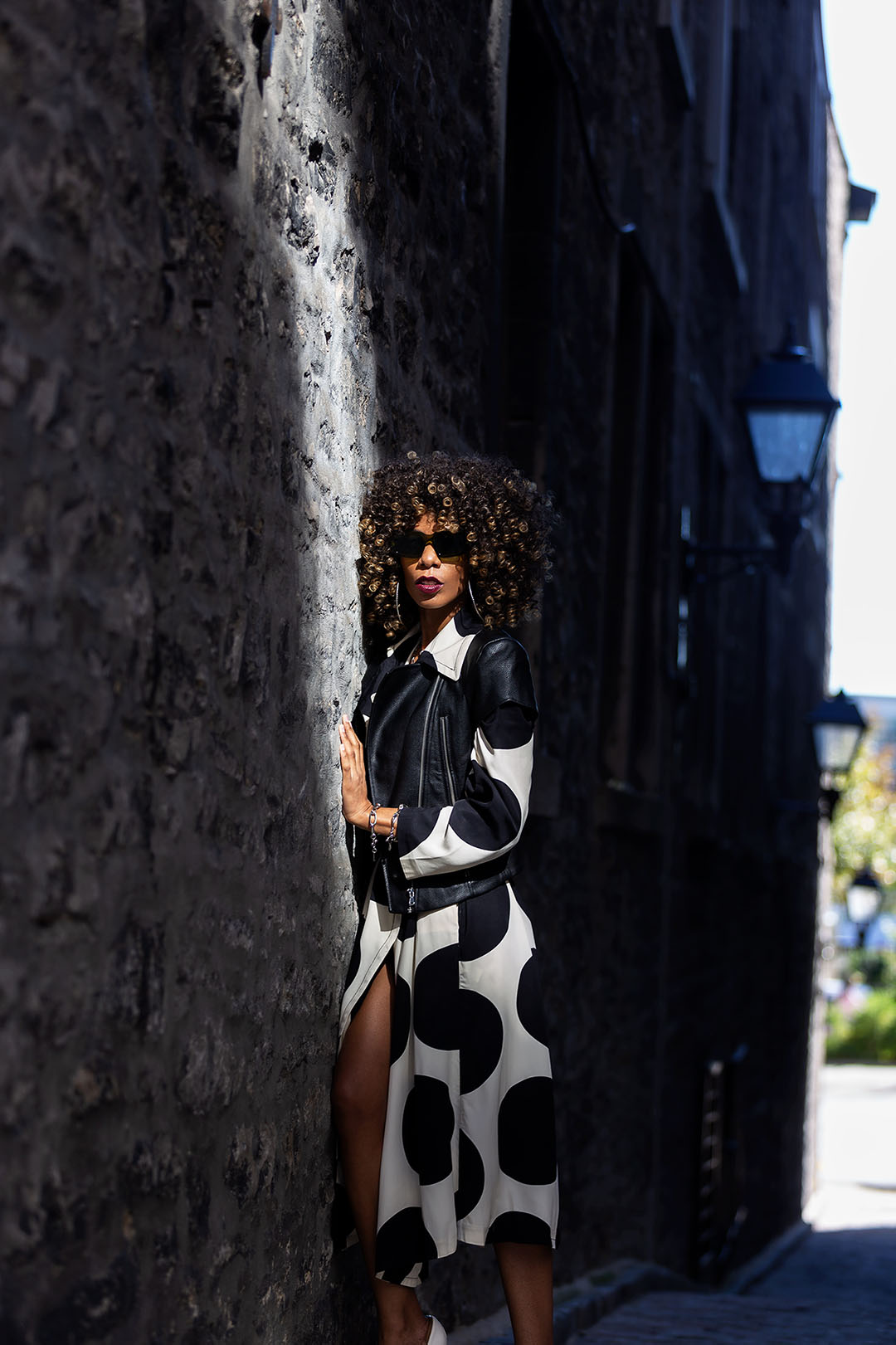 This trench coat, which I am rocking as a dress, is what I love to do when I rock bold print: take a classic piece and do it in a bold print to make the look more interesting and fun! Now of course this trench coat came with a belt, but I always love to switch out the original belt with these types of pieces to add something more eye-catching! It also serves to personalize the look just that little bit more. When I buy a piece from a larger store like Zara I love to find ways to make it more individualized to set myself apart from the crowd!;-)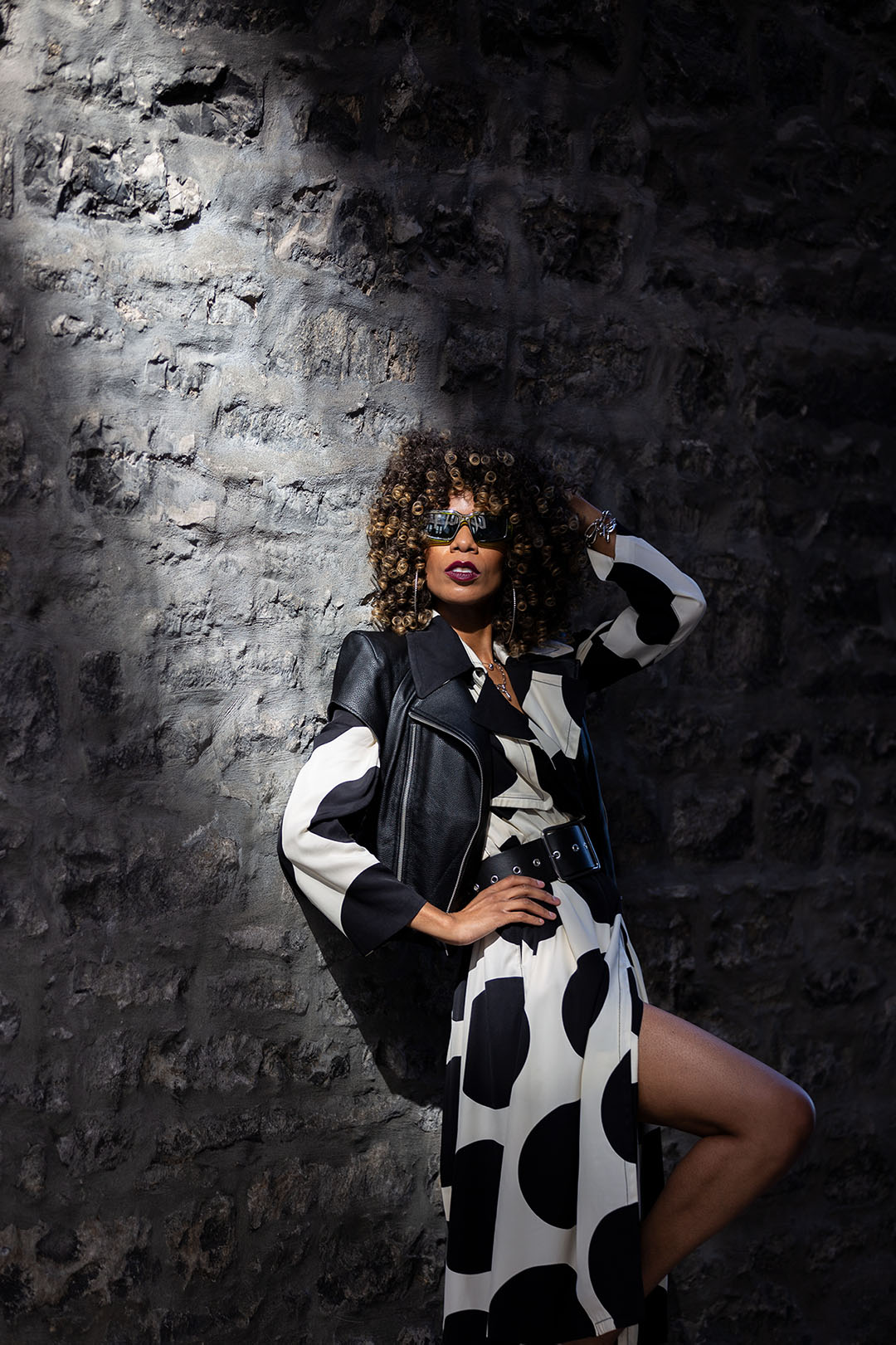 Since I love layering, I just had to add this short sleeve moto jacket that I picked up several seasons ago. No need to rush out to buy all new pieces when you can shop your closet first!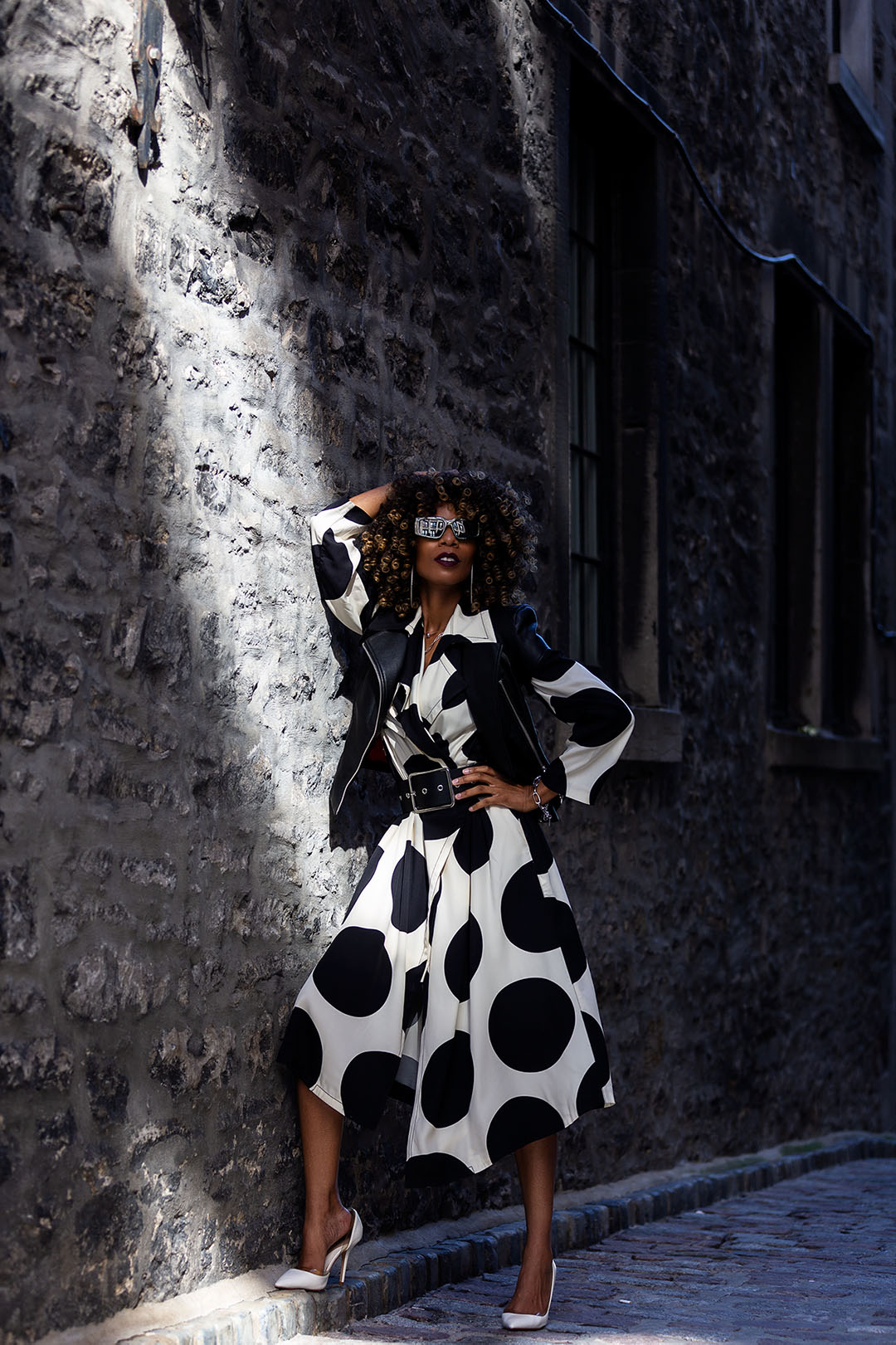 Add in some cute accessories, shoes and even tights when the weather gets chillier and your fall fashion look is now ready-to-wear!
And that's the long and short of it!
Photo Credit: Alphonsie Nicolas