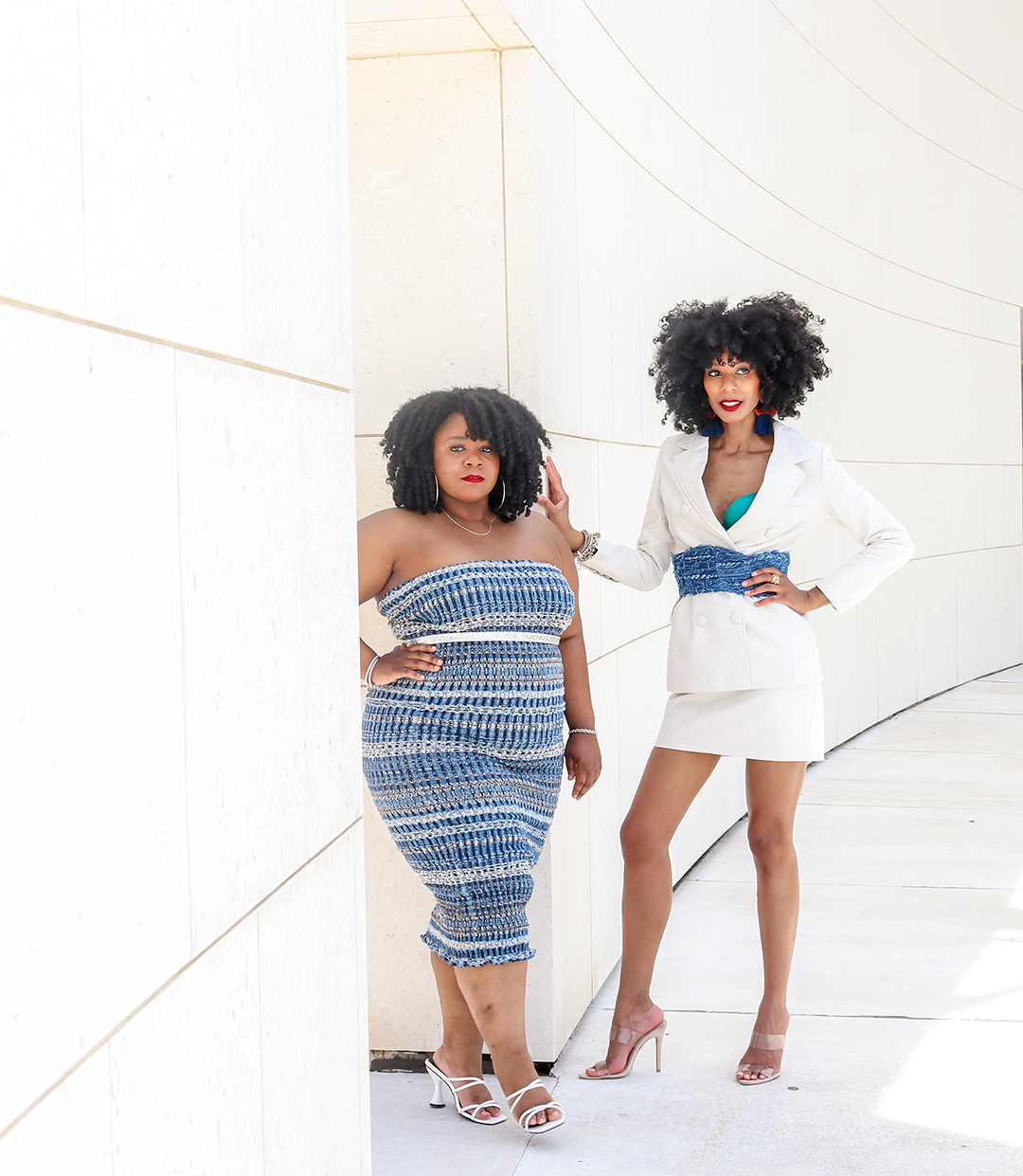 There are some brands we cannot get enough of, and Hilary MacMillan is most definitely one of them. Season after season, this Canadian designer never fails to leave us craving her creations, and with the addition of a size inclusive collection, we've gone from crushing on Hilary MacMillan to full blown love! Check out what we got into this week!
Gail – Shades of Blue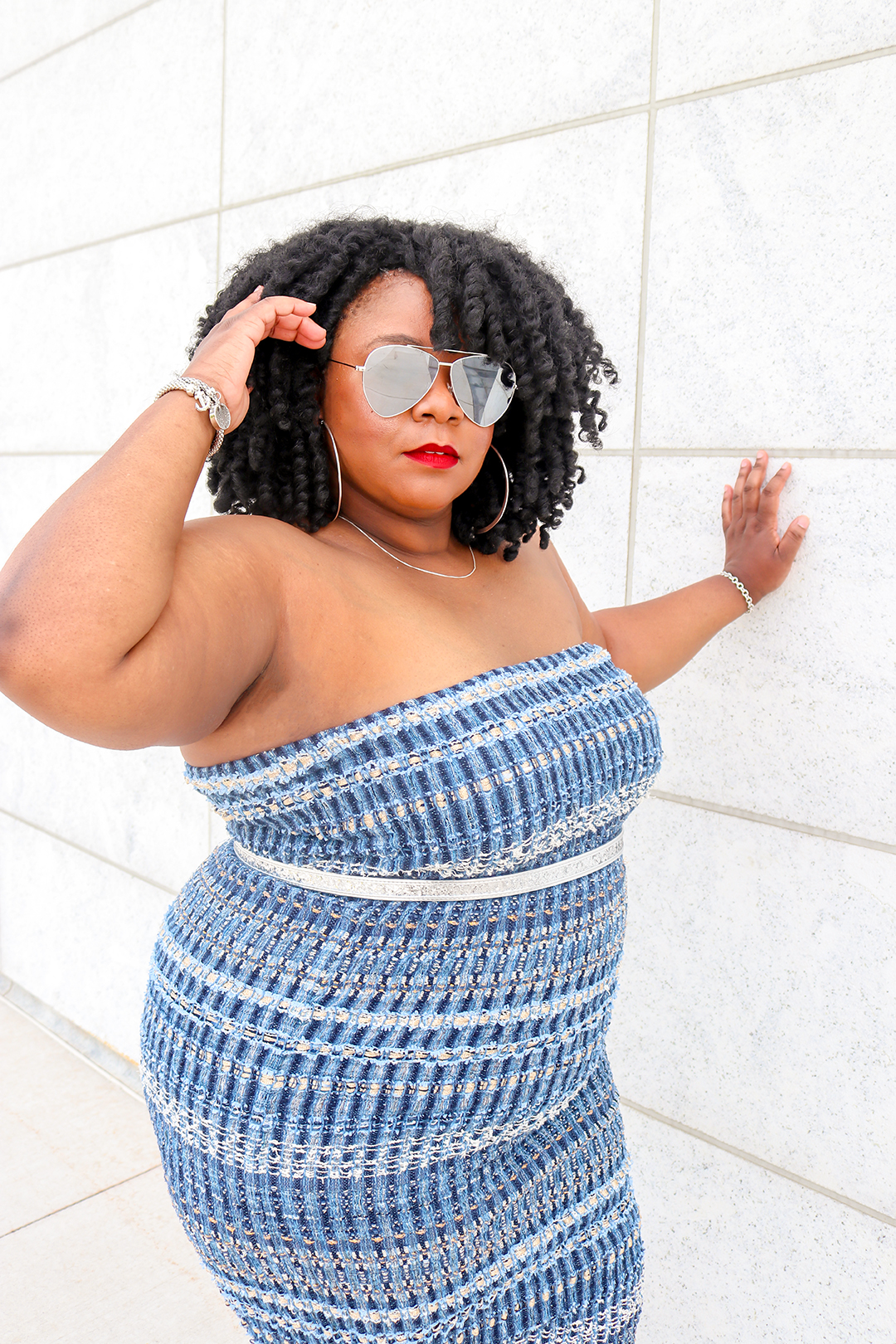 Tube Dress: Hilary MacMillan (sold out) similar here // Denim Jacket: Reitmans (old) similar here // Silver Belt: Eloquii (old) similar here
For my straight size babes here are some options for you
Dress // Belt // Denim Jacket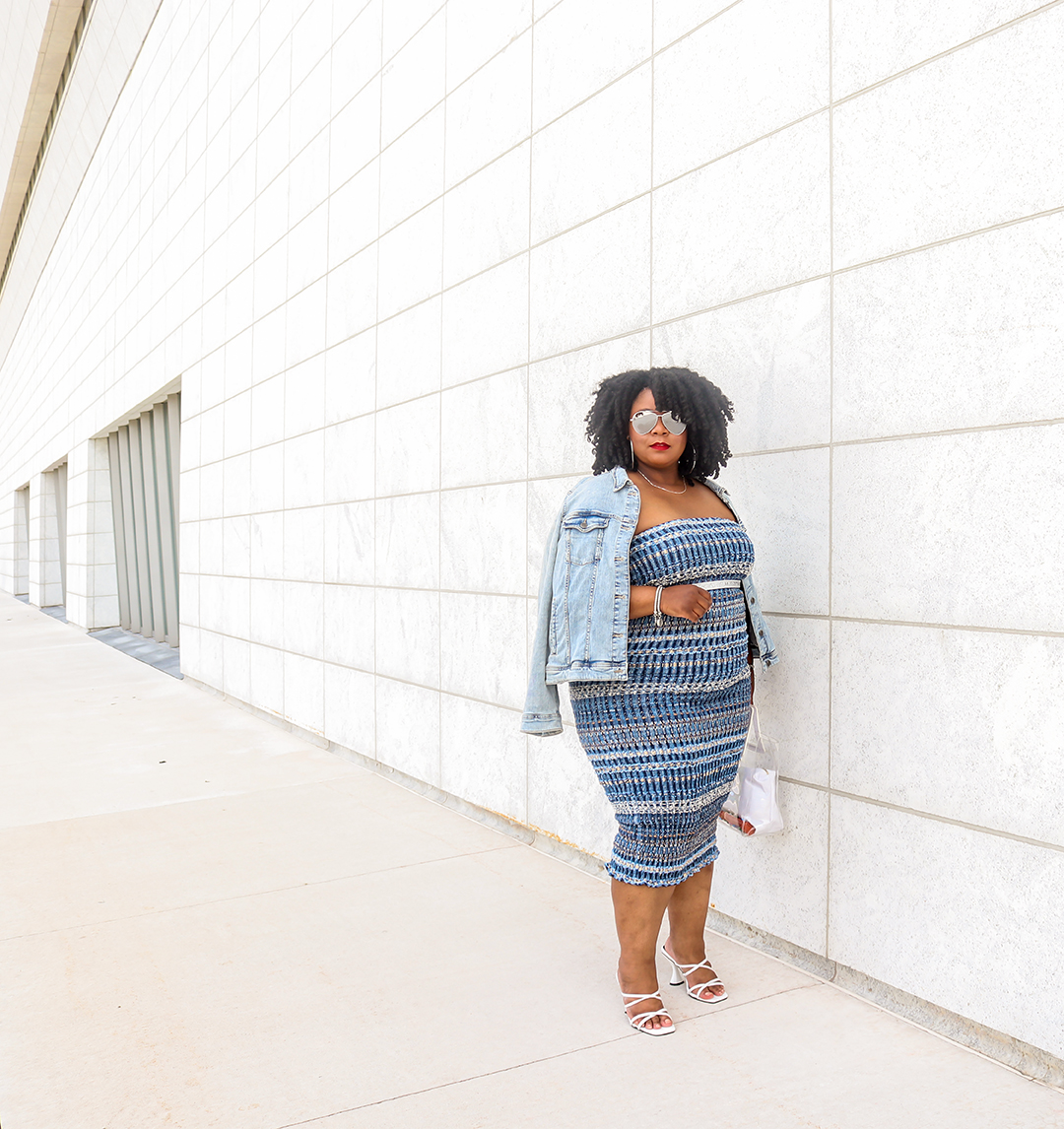 I truly LOVE fashion – in fact I wanted to be a fashion designer as a teenager but felt as though that line of work would not be, shall we say, "well received" by the "rents".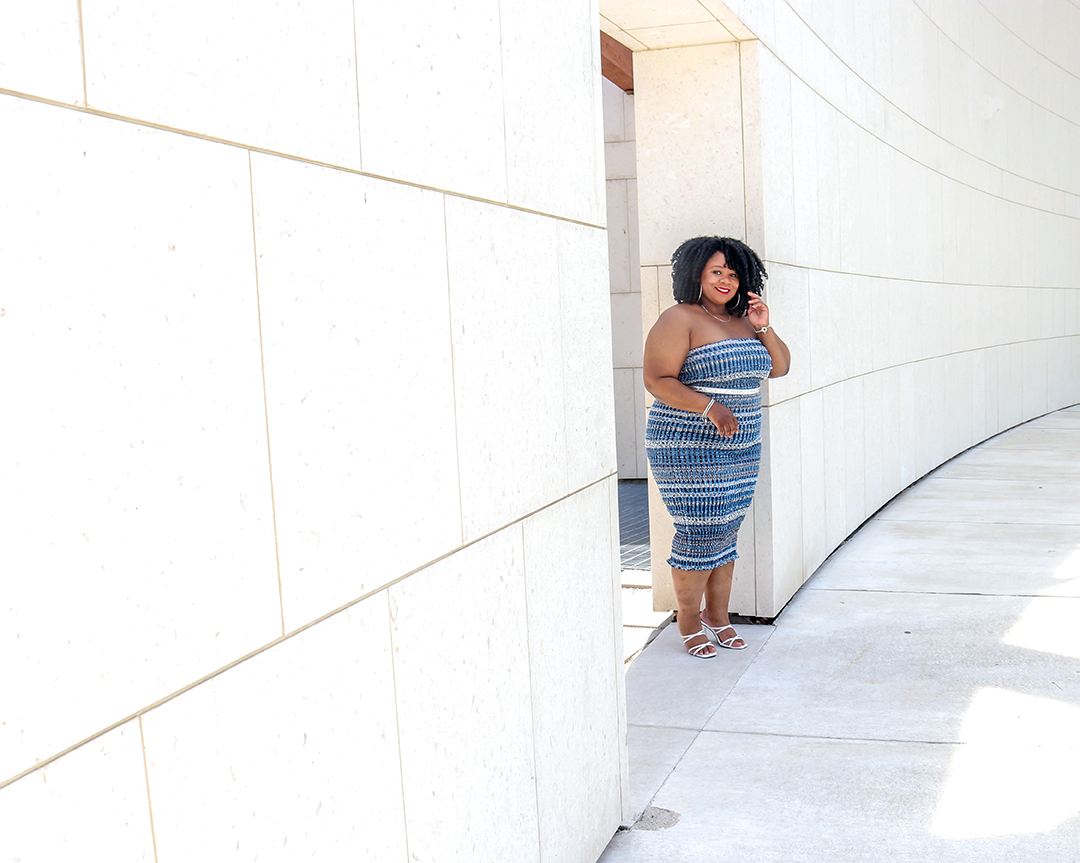 So, I dutifully completed my undergrad degree as expected but I've always always loved fashion and wished that the items I drooled over came in my size. So, getting to purchase and wear this plus size dress from a major Canadian designer like Hilary MacMillan is a dream!
So, this Hilary MacMillan dress is from the SS20 collection. Last Fall Hilary debuted several pieces in plus sizes which came in sizes 0-28 and I was over the freakin moon and this dress in particular was on my radar! Sadly, it is now sold out but please head to the site to snap up some of the other items now on summer clearance!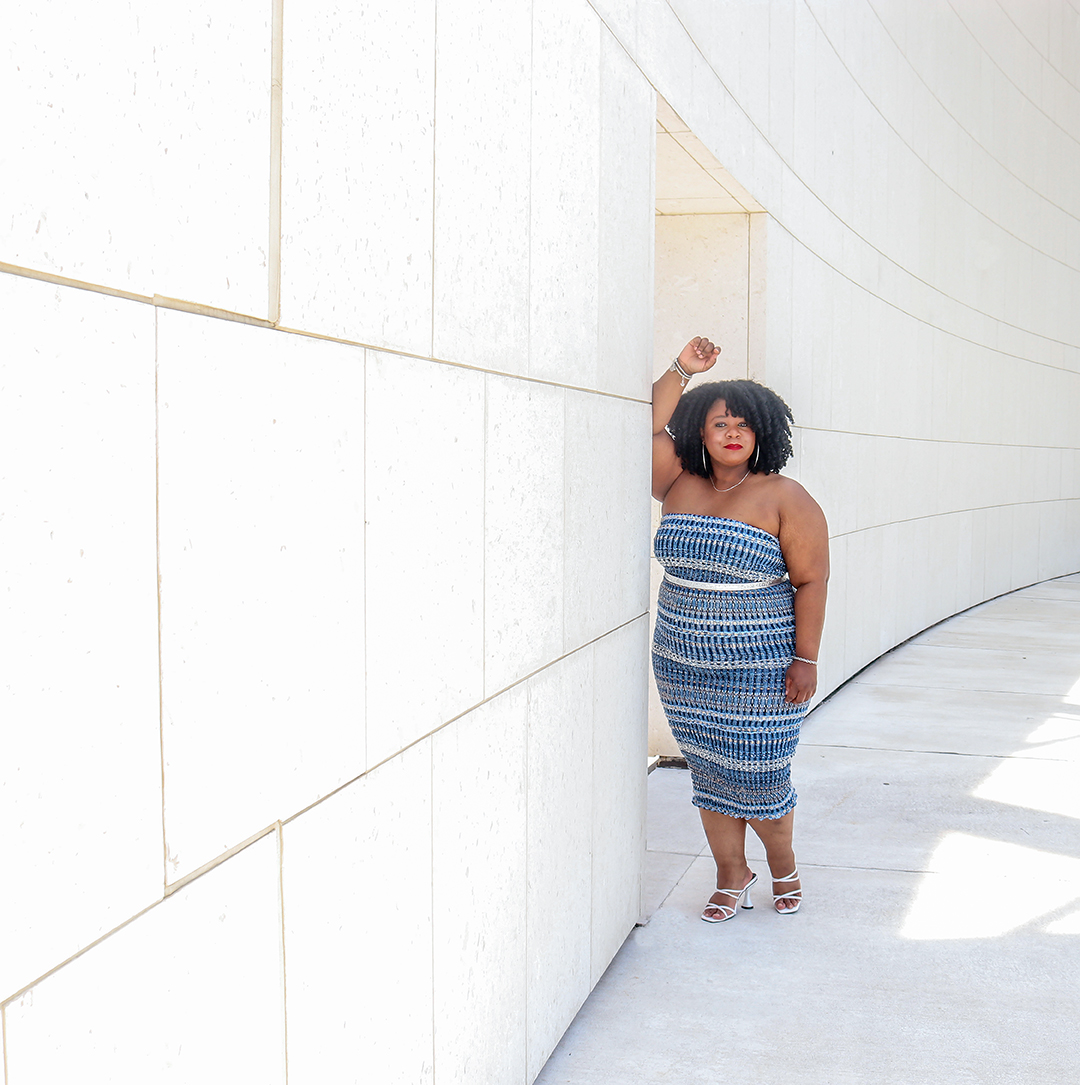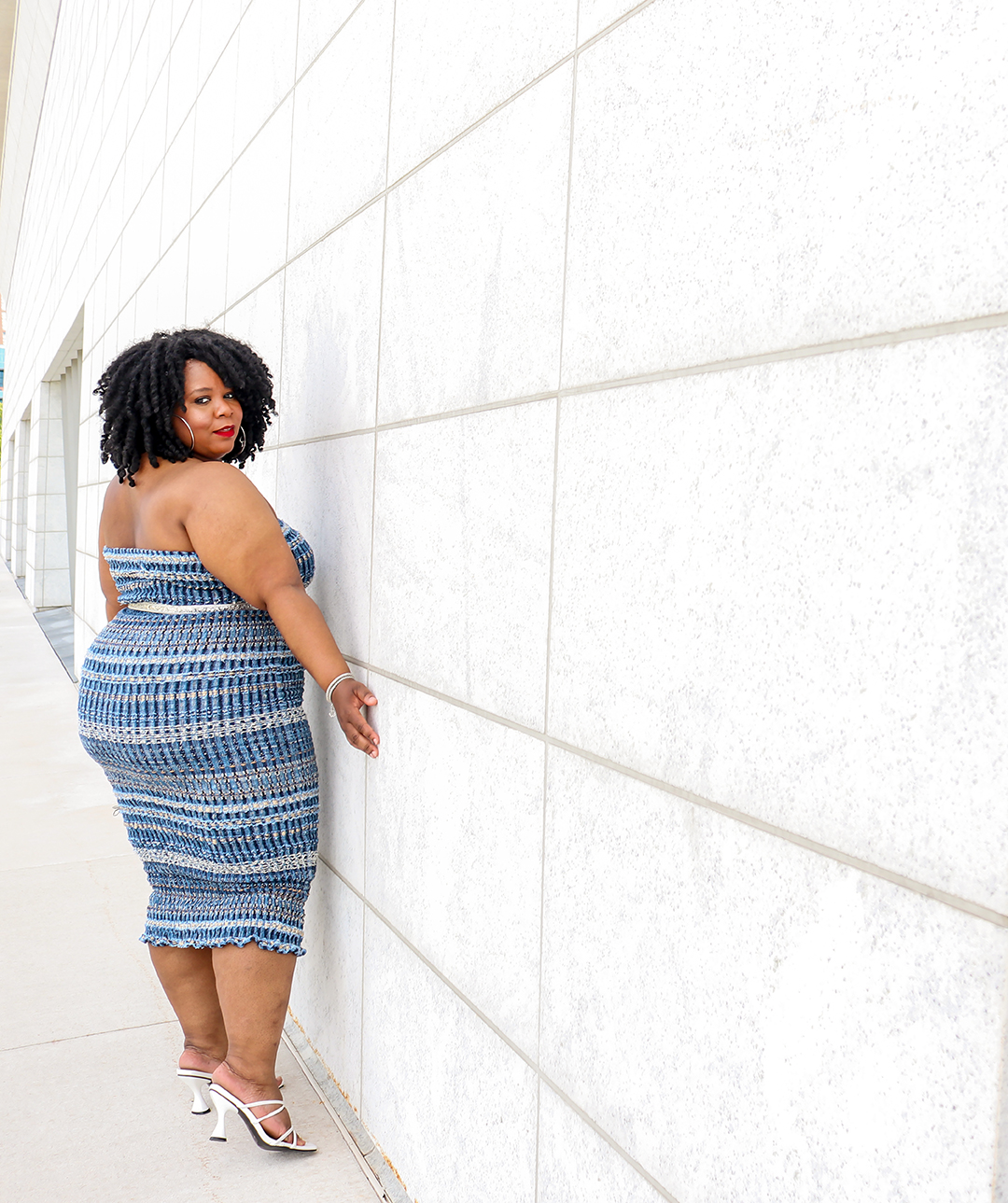 The tube dress is made of a boucle wool type of material but it is very light weight. I wore it out to shoot on an extremely hot day and I was good to go. This dress has so much versatility. I could wear it as a skirt and just add a top or put a top underneath it. We gotta stretch those dollars right my any means necessary.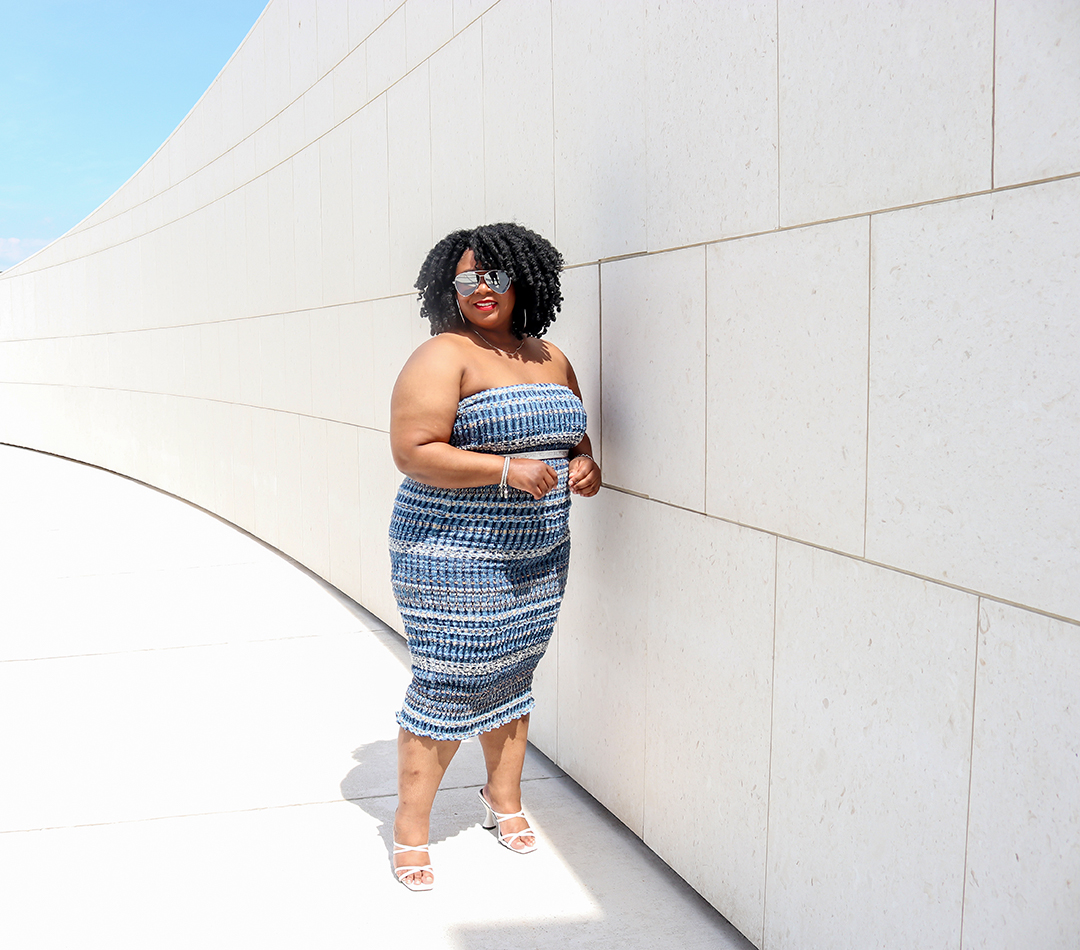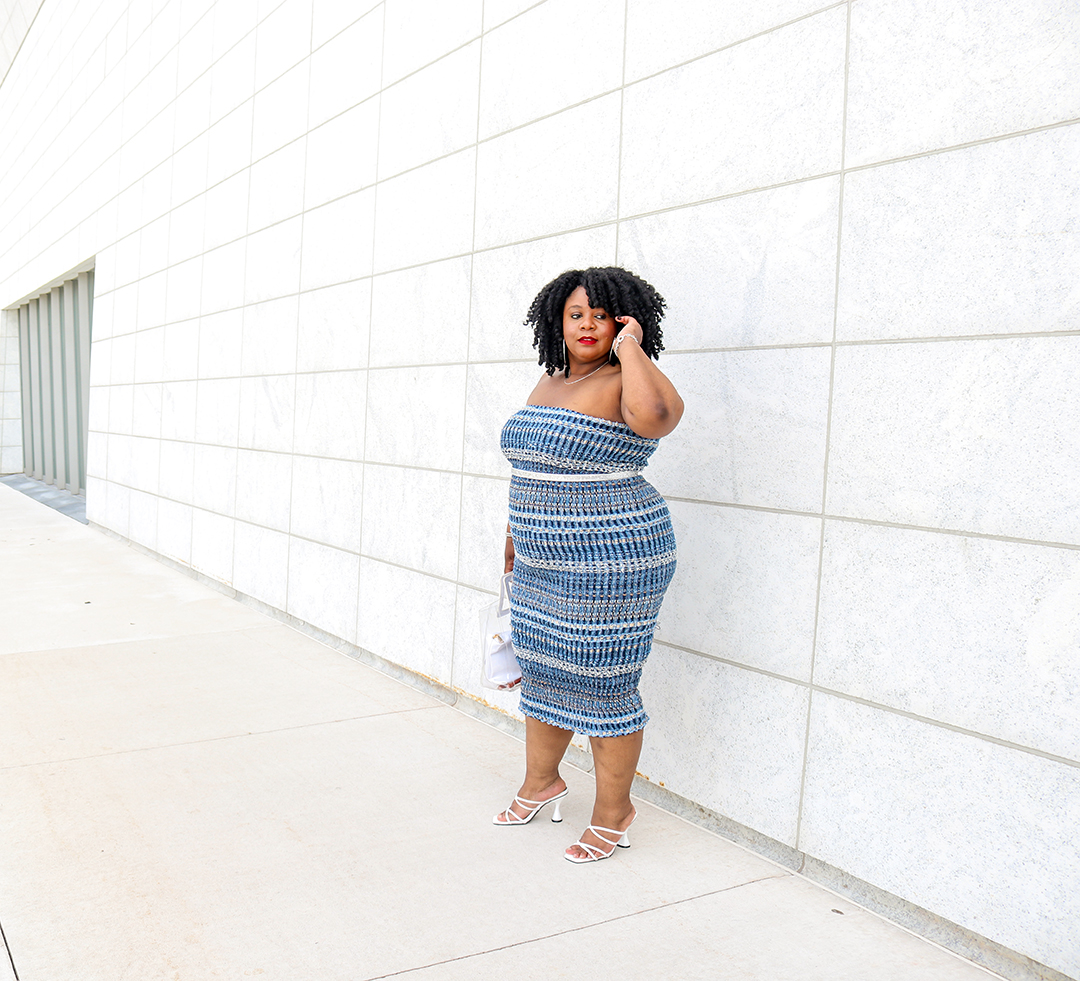 For this look I added a silver belt to draw attention to and accentuate my waist. I threw on a denim jacket to dress down the look a bit.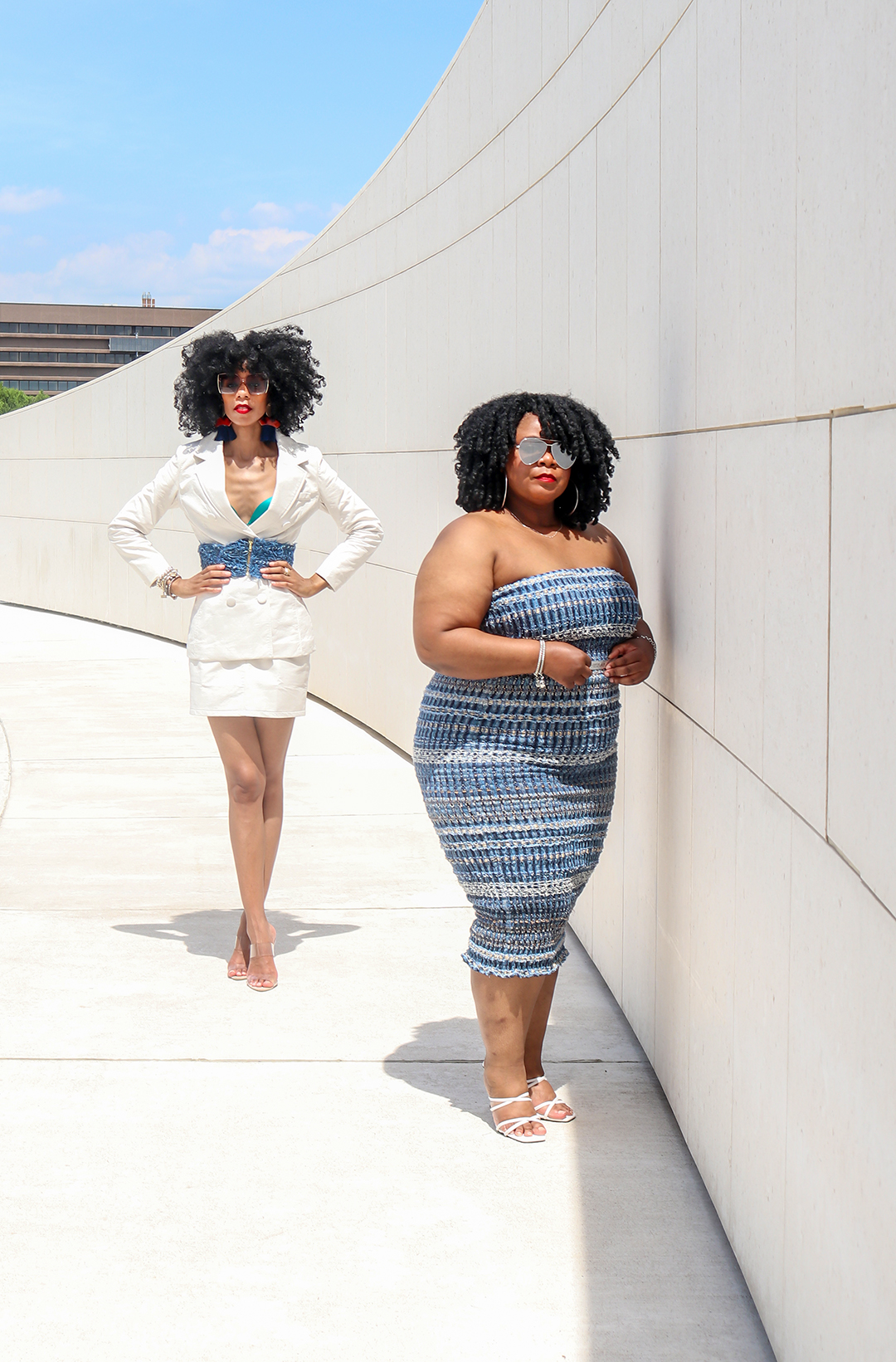 Leslie's Feelin' the Faux like…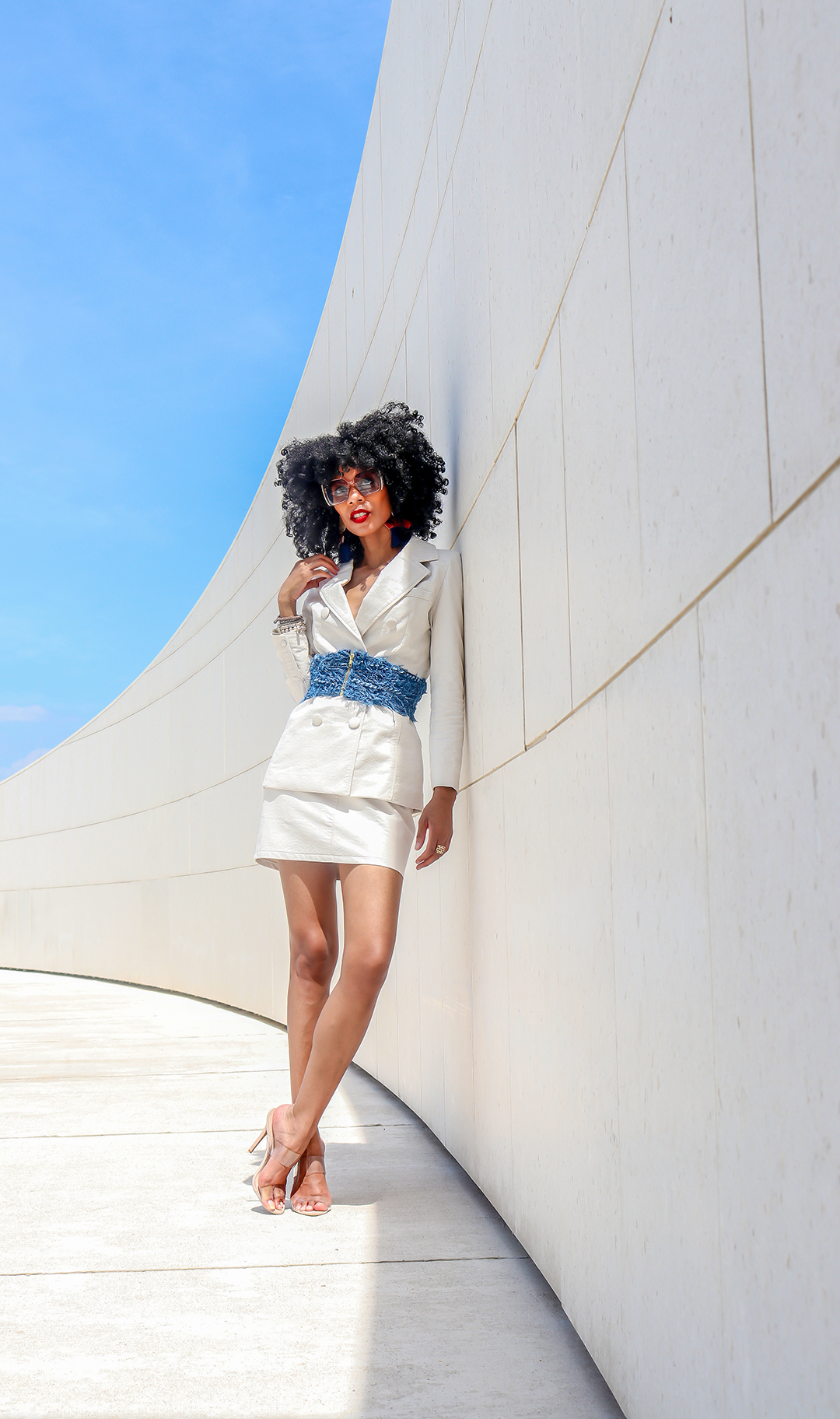 Blazer: Hilary MacMillan (sold out, similar here) // Skirt: Hilary MacMillan (sold out, similar here) // Belt: Hilary MacMillan (sold out, similar here) // Shoes: ASOS (old, similar here)//
For my plus size babes: Blazer // Blazer // Shorts // Belt //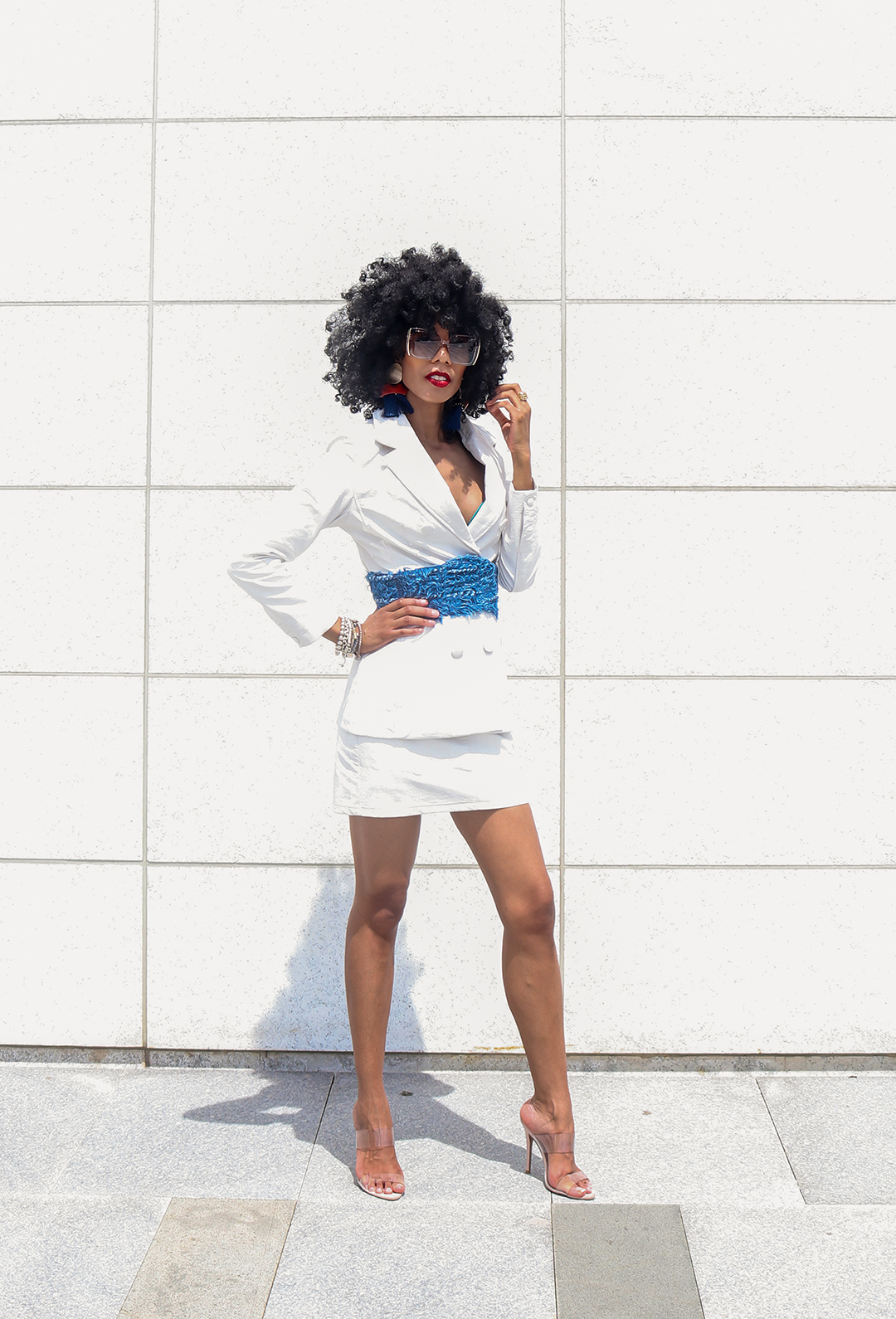 By now, based on the previous post and this one, you all can see just how much I love a hot suit! And, I have always wanted a white suit but just never found one that I felt really hit the mark. Then in sauntered Hilary MacMillan's SS20 size inclusive collection! This faux leather, snake print embossed suit gave me all kinds of life when I saw it sashay down the runway at the reveal of the SS20 collection last year!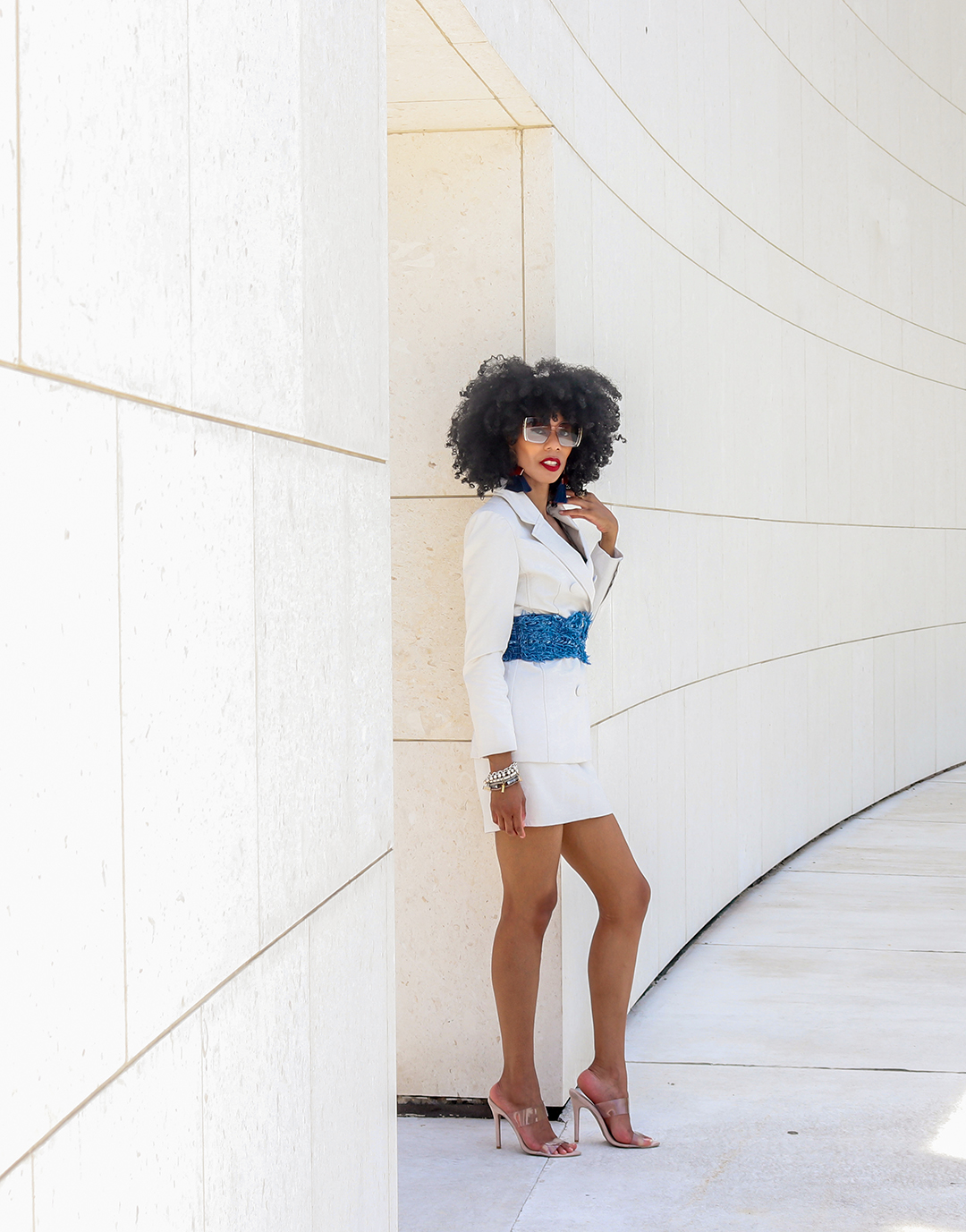 Double breasted blazer, mini skirt with pockets, and an unexpected denim belt that makes you have to look twice! Are we at all surprised that this look captured my eye? While the embossed snake print is very subtle, the faux leather material is great quality and makes it modern, fresh and fun.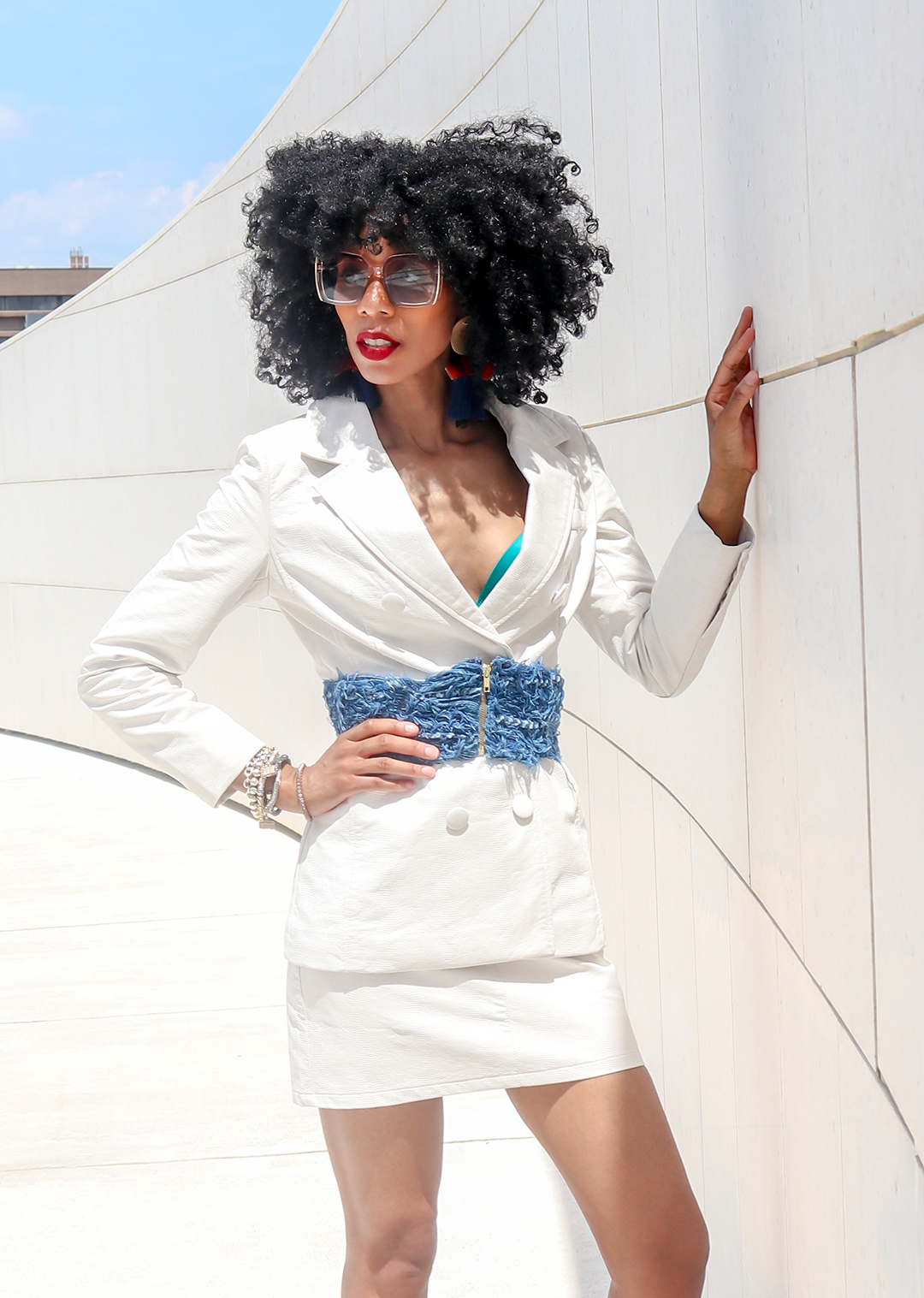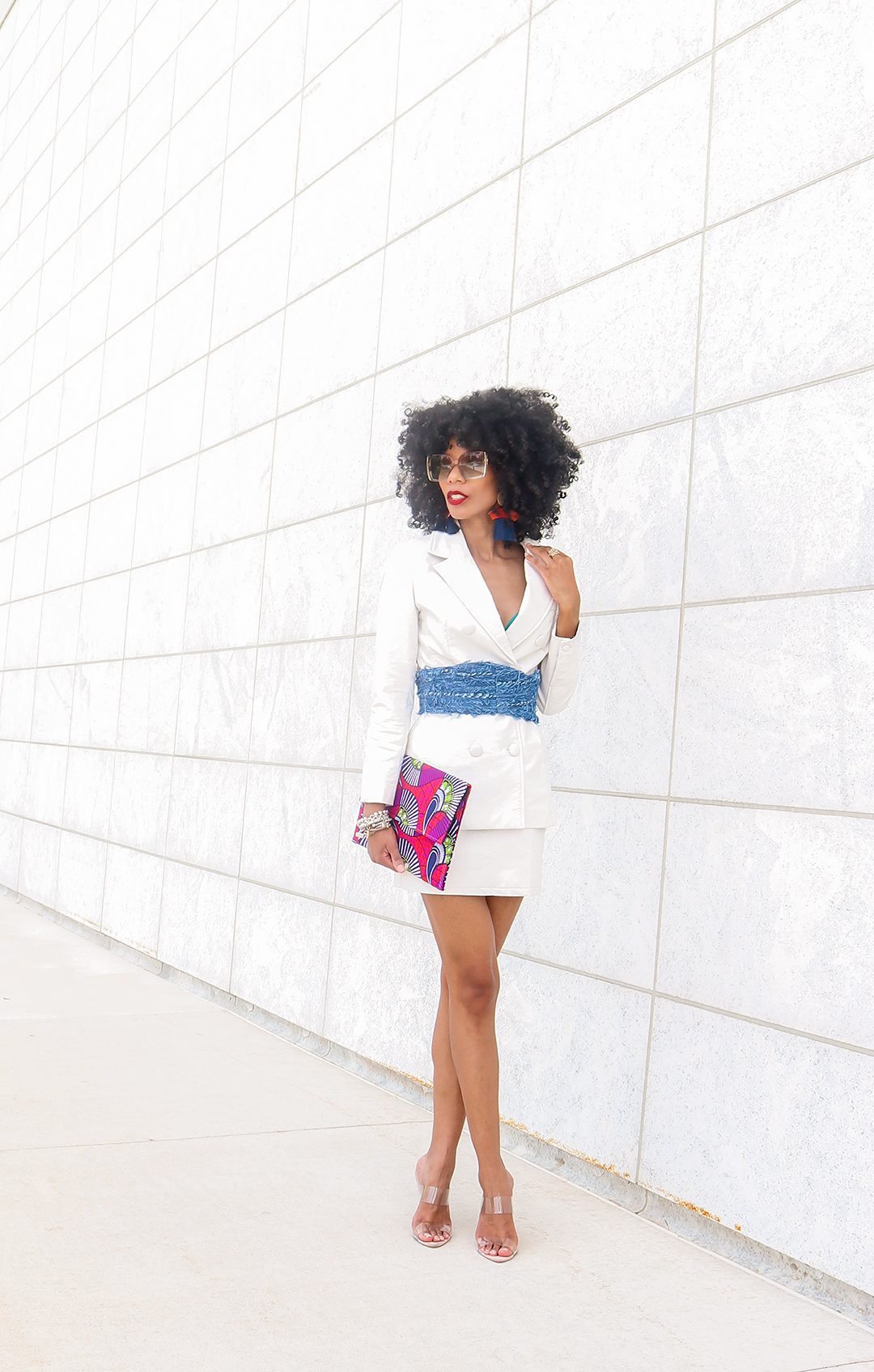 This is a timeless suit that will always leave you looking pulled together and chic. When the cooler temperatures begin to take hold, wear the blazer as a coat and rock the skirt with a chunky knit and boots. You know I love pieces that can do double and triple duty! My wallet and bursting closet breathe a sigh of relief!LOL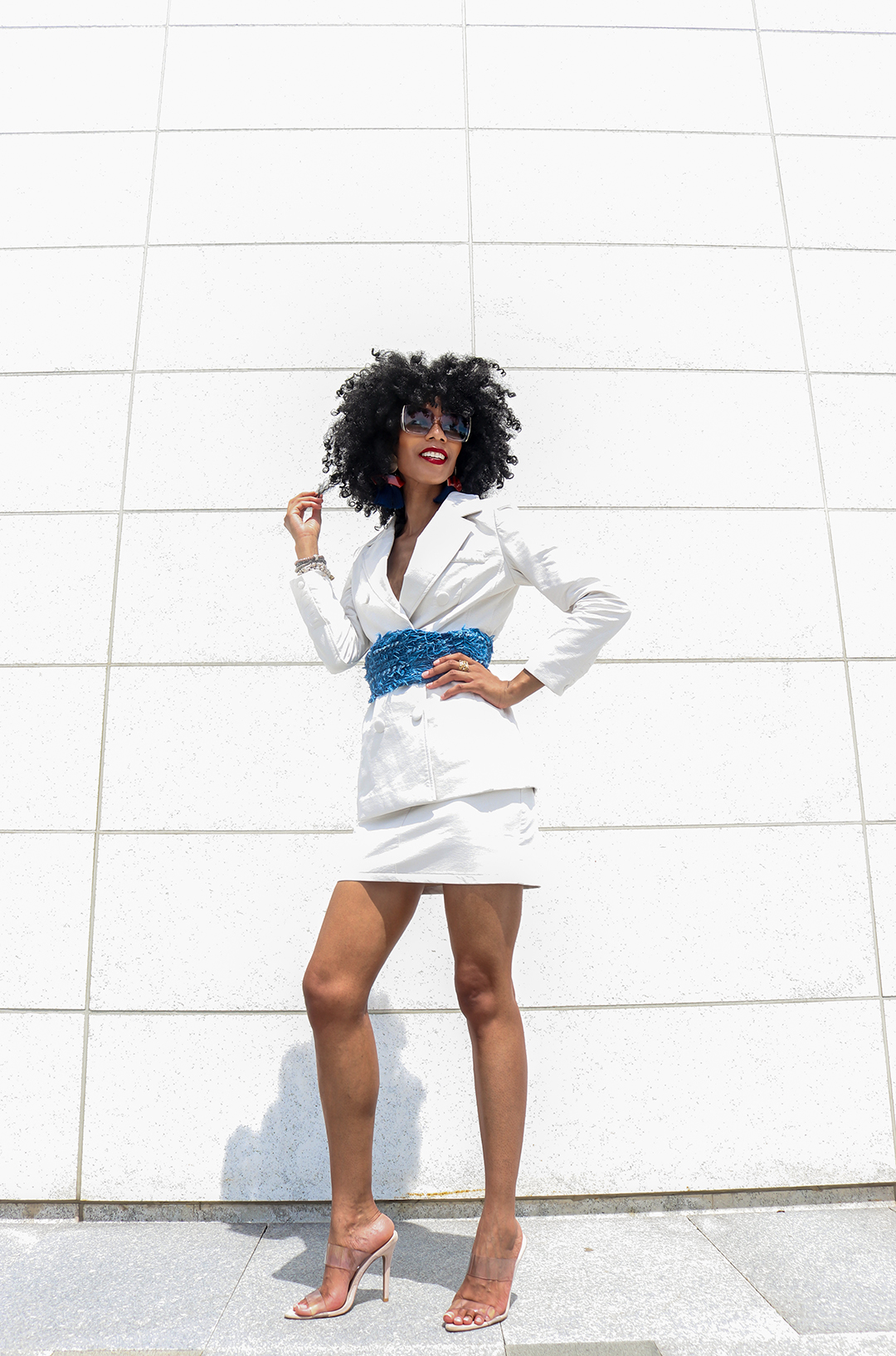 And that's the long and short of it!
Gail & Leslie xoxo
Photography credit: Roseline Bonheur