We are giving you some more fall trends to heat up the season! ladies, we've got you covered!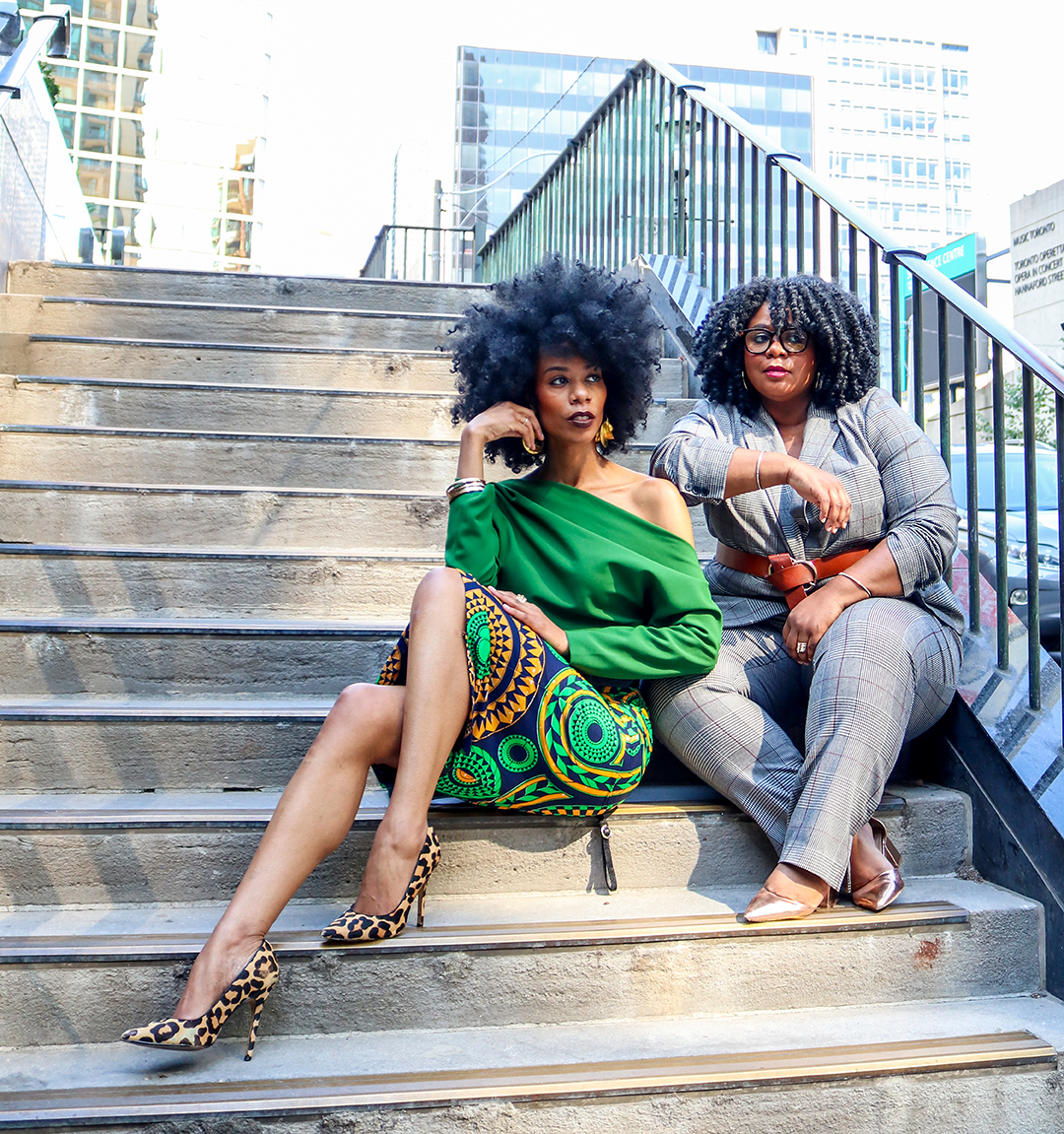 Leslie's Asymmetric Essential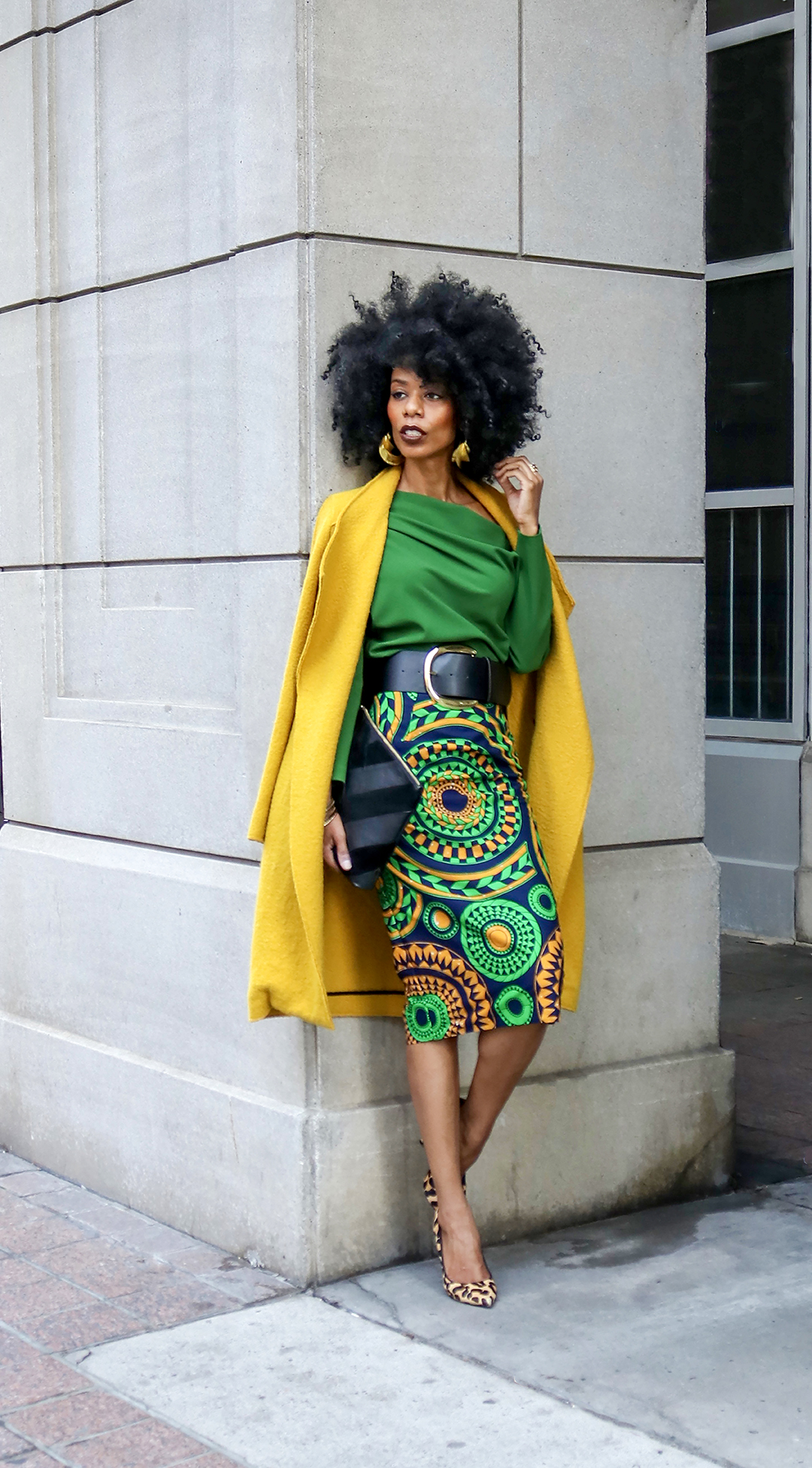 Top: Zara // Belt: House of CB // Skirt: Kaela Kay (sold out, similar here)// Shoes: Office (old, similar here) //Coat: Zara (old) similar here
For my curvy babes: Top // Skirt (Kaela Kay has got our plus size babes covered)// Belt // Coat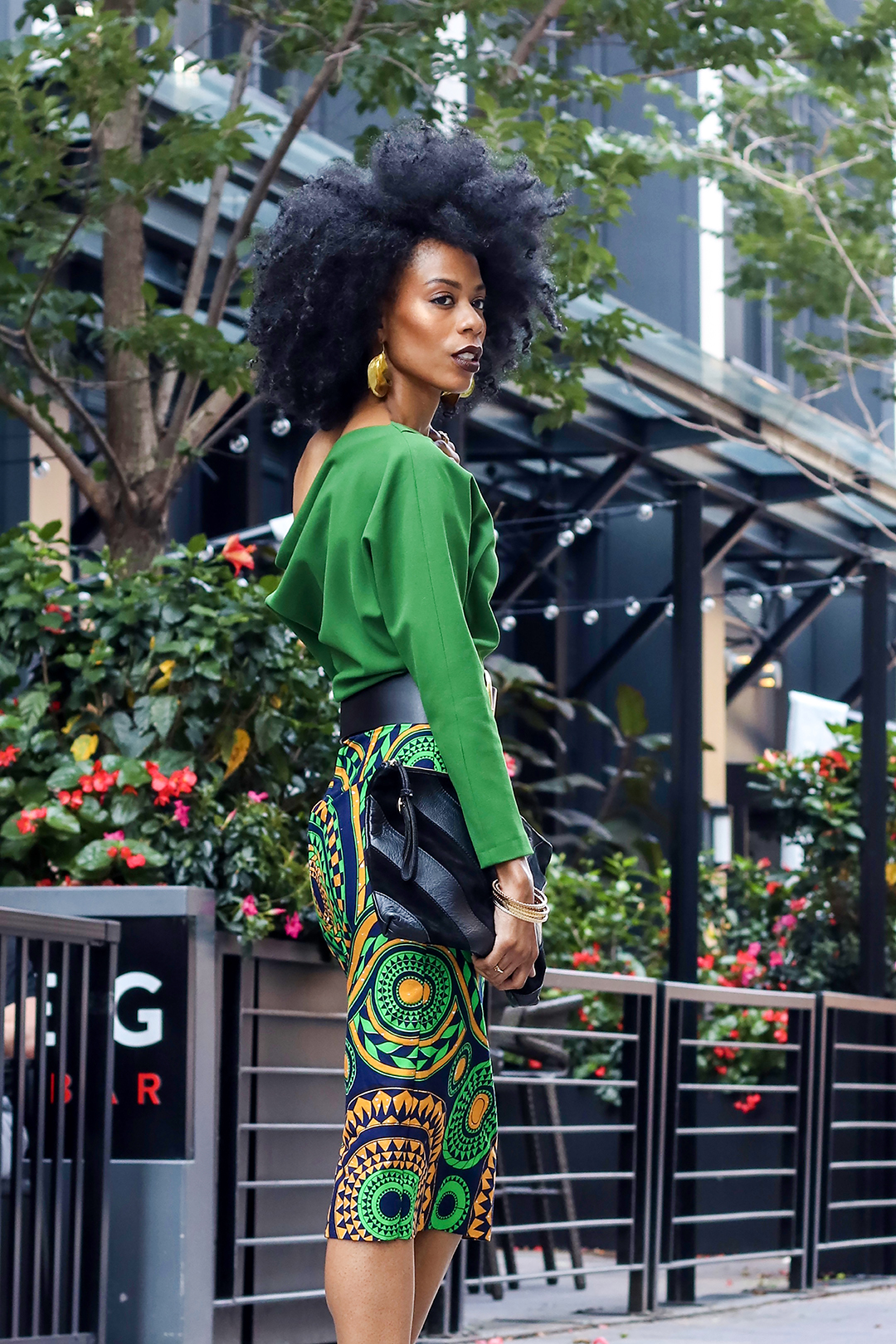 We LOVE when we find companies that cater to women of all shapes and sizes and Kaela Kay is one of our absolute faves! Don't think that you can't rock your African print pieces year-round. This Kaela Kay skirt is the perfect piece to rock with boots and a chunky knit sweater when the weather really gets cold. The colours are also perfect for the season as well. But while we're in this transition to full on fall, I opted to rock my skirt with an asymetriccal neckline top and leopard print pumps.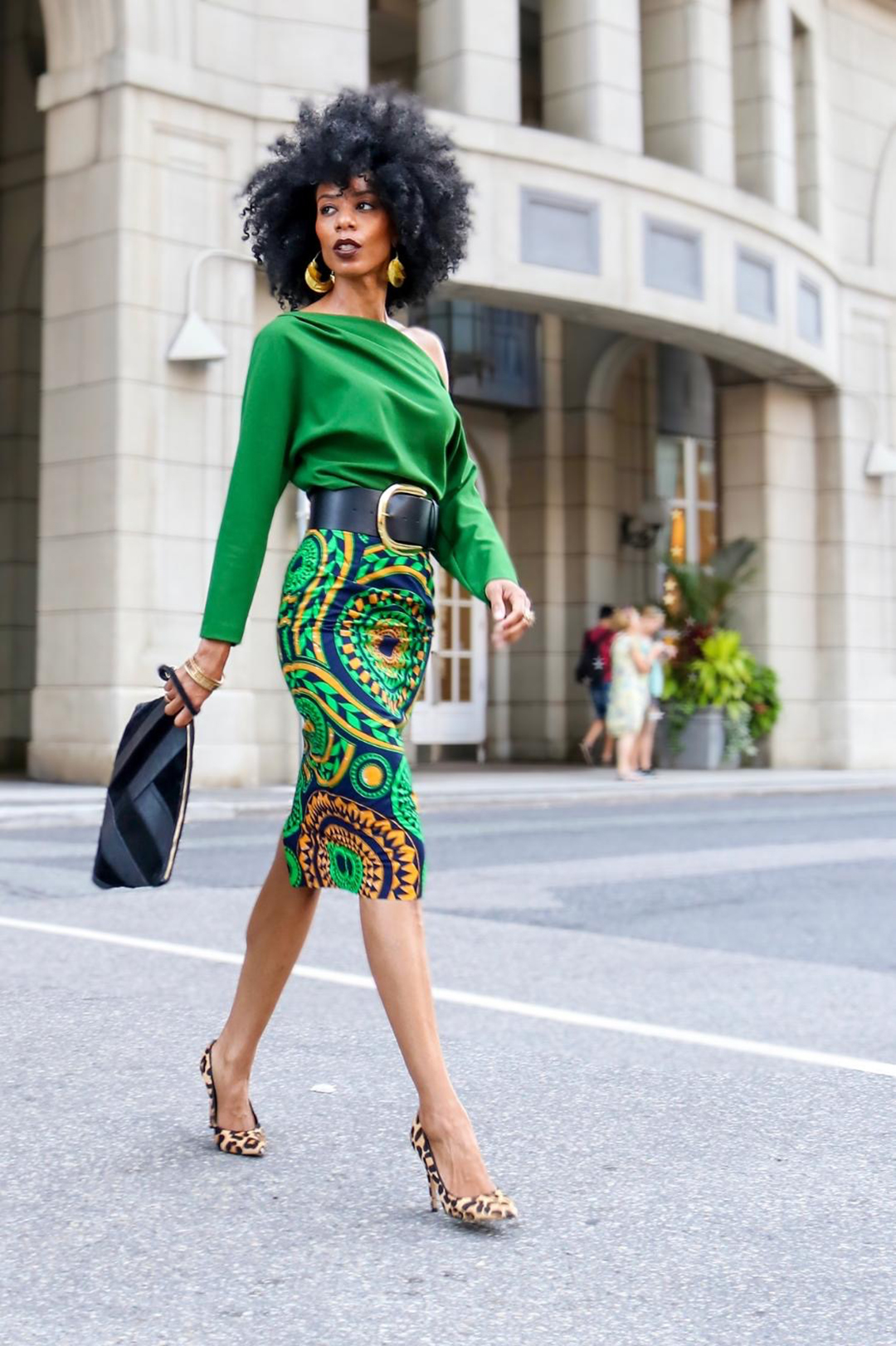 The asymmetrical neckline is a big trend for fall. I scooped up this top at Zara and I went 2 sizes up so that I could have a really blousie look. Ladies, don't be afraid to go up sizes to get the right effect. Going up a size also helped me get the longer sleeve length I was looking for in this top. Again, just because retailers show you a particular garment styled a certain way, you can always switch it up. I am NOTORIOUS for wearing my clothes backwards when I think it just looks better that way on my body. It's about making the piedces work for your body, notmaking your body work for the pieces.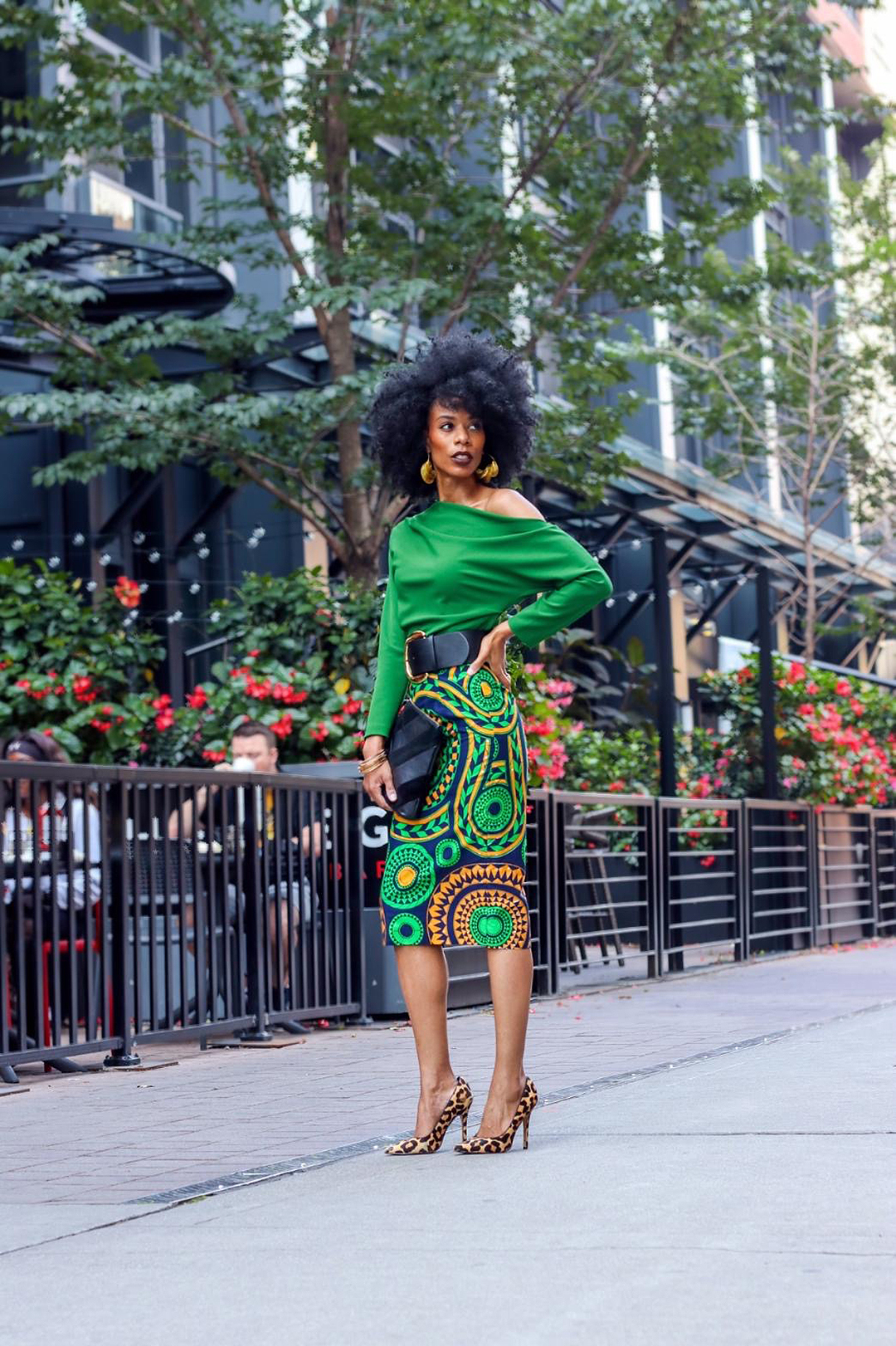 I added this oversized belt to the look just to highlight my waistline, shorten the look of my torso (because I have a very long torso) and add another interesting detail to the overall look. The leopard print pumps let me get that print on print action I love, and leopard print goes with just about anything so it's a winning combination.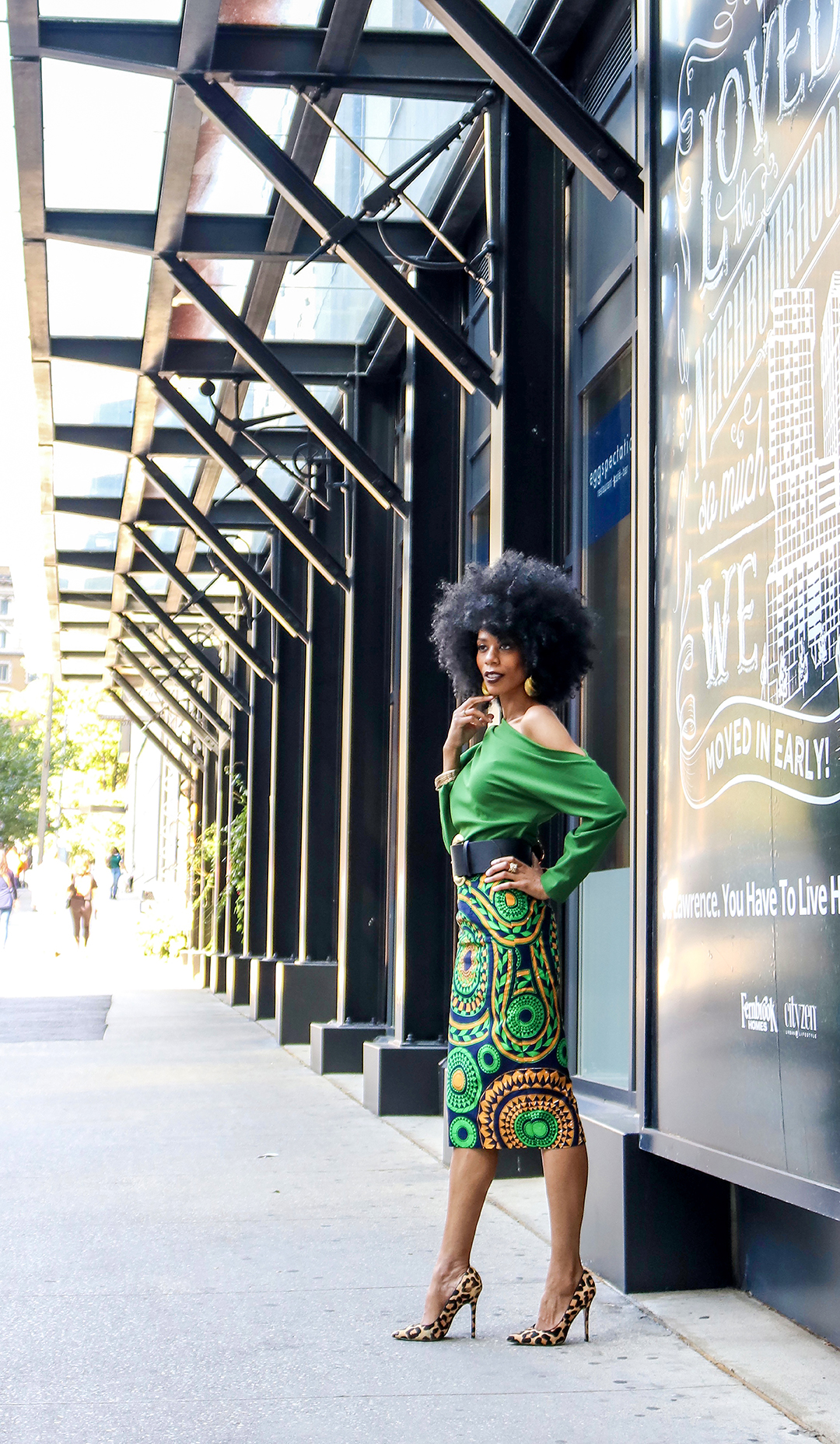 Once the weather gets a bit cooler, I would throw on my mustard yellow coat as that is a colour in the skirt and mustard goes so very nicely with green.
My peoples, I am ready for winter, spring, summer,and fall with these pieces. Versatile and stylish. Just love that killa combo!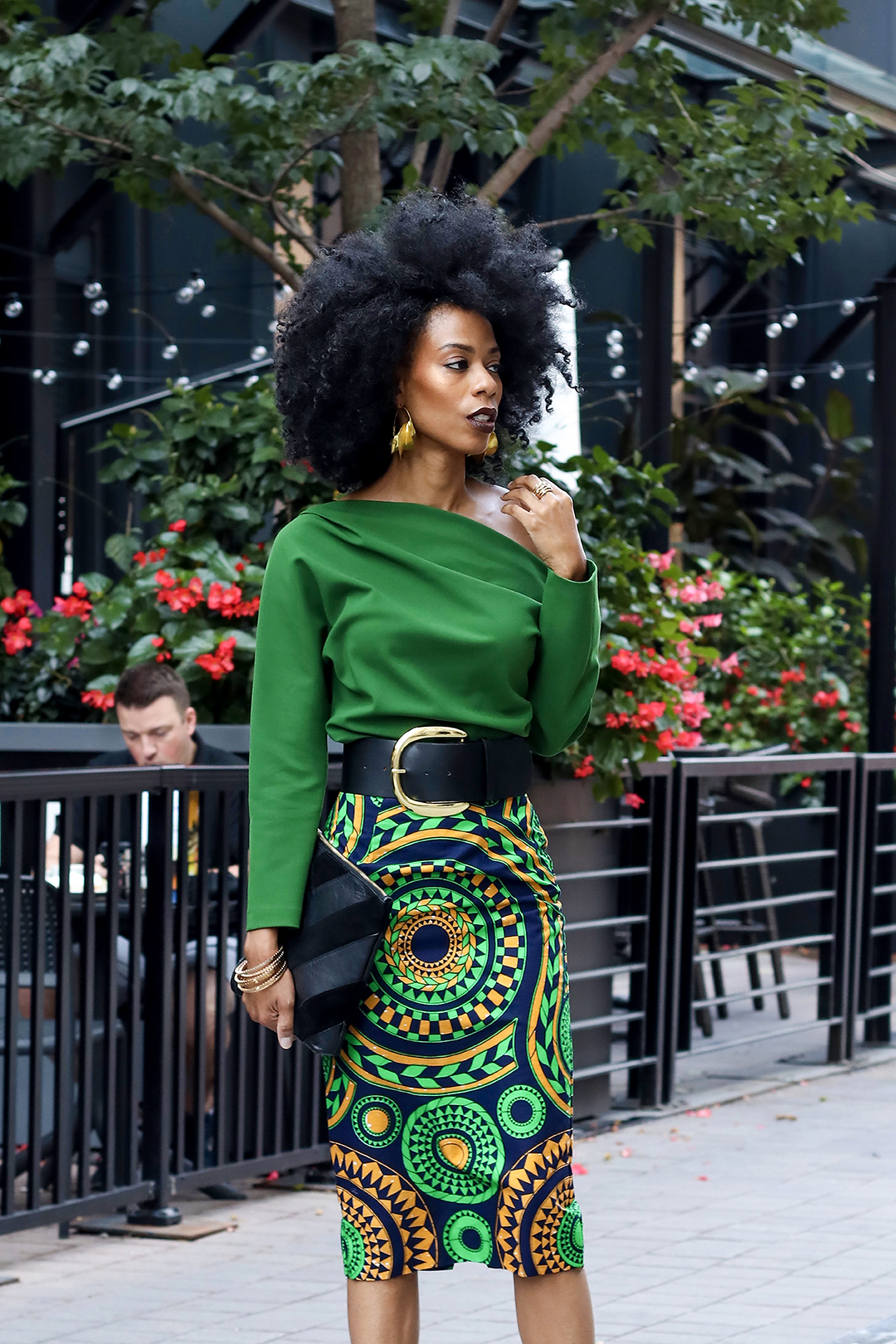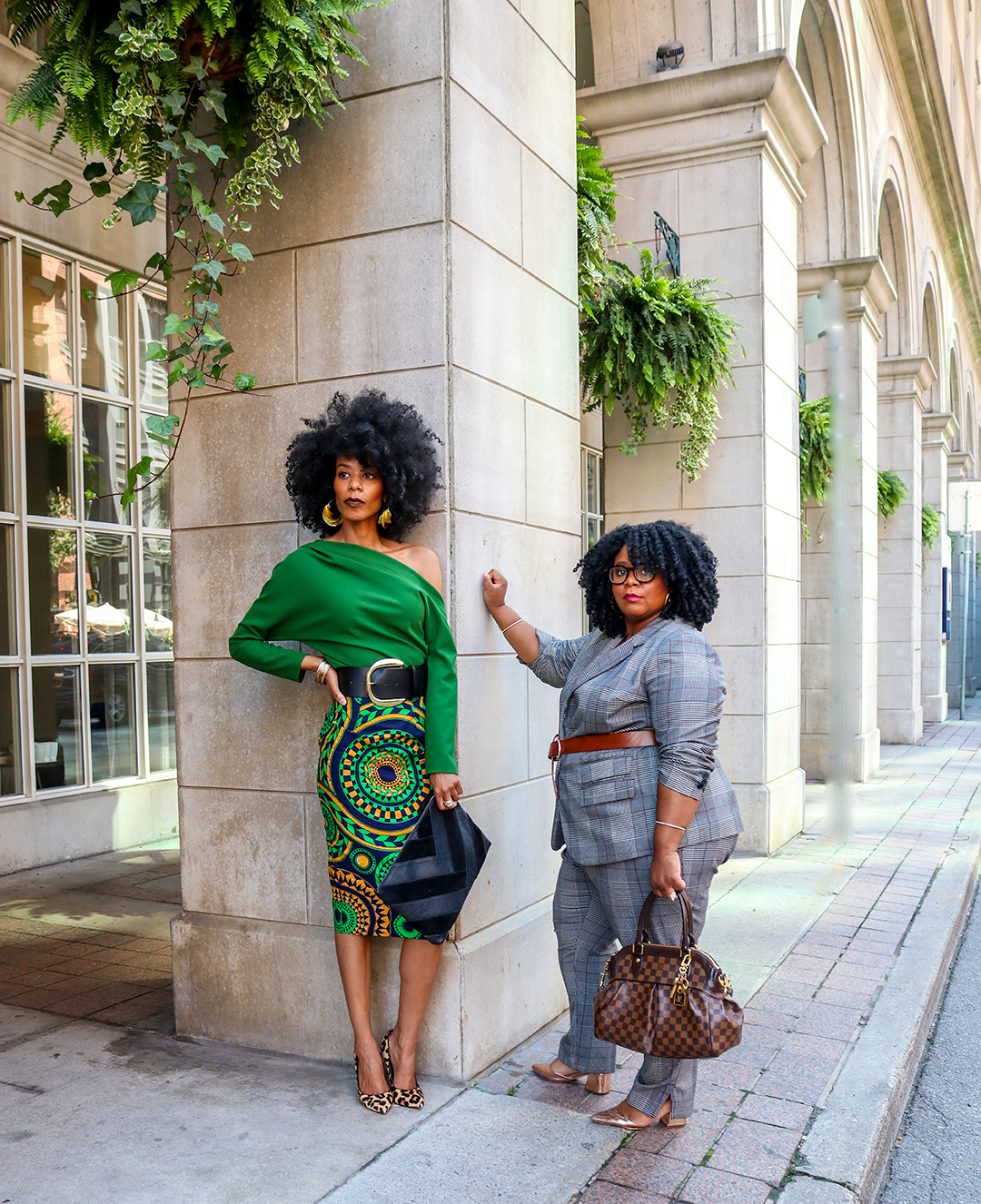 Gail's Checks & Balances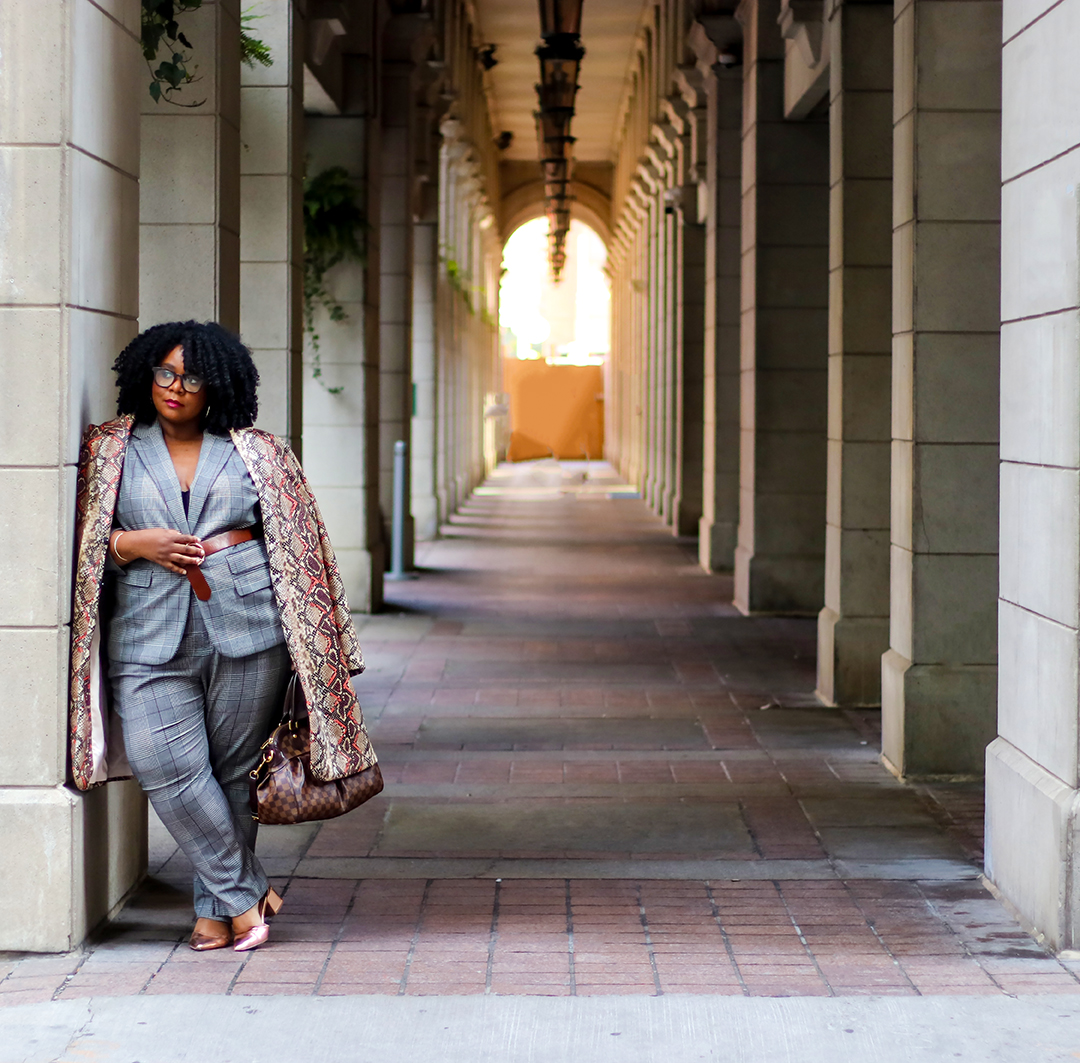 Plaid Suit: Target (old) similar Jacket // Pants // Snake Print Coat: ASOS Curve (old) similar here // Belt: Addition Elle // Shoes: ASOS (old) similar here //
For my tall glamazons: Plaid Jacket // Plaid Pants // Snake Print Coat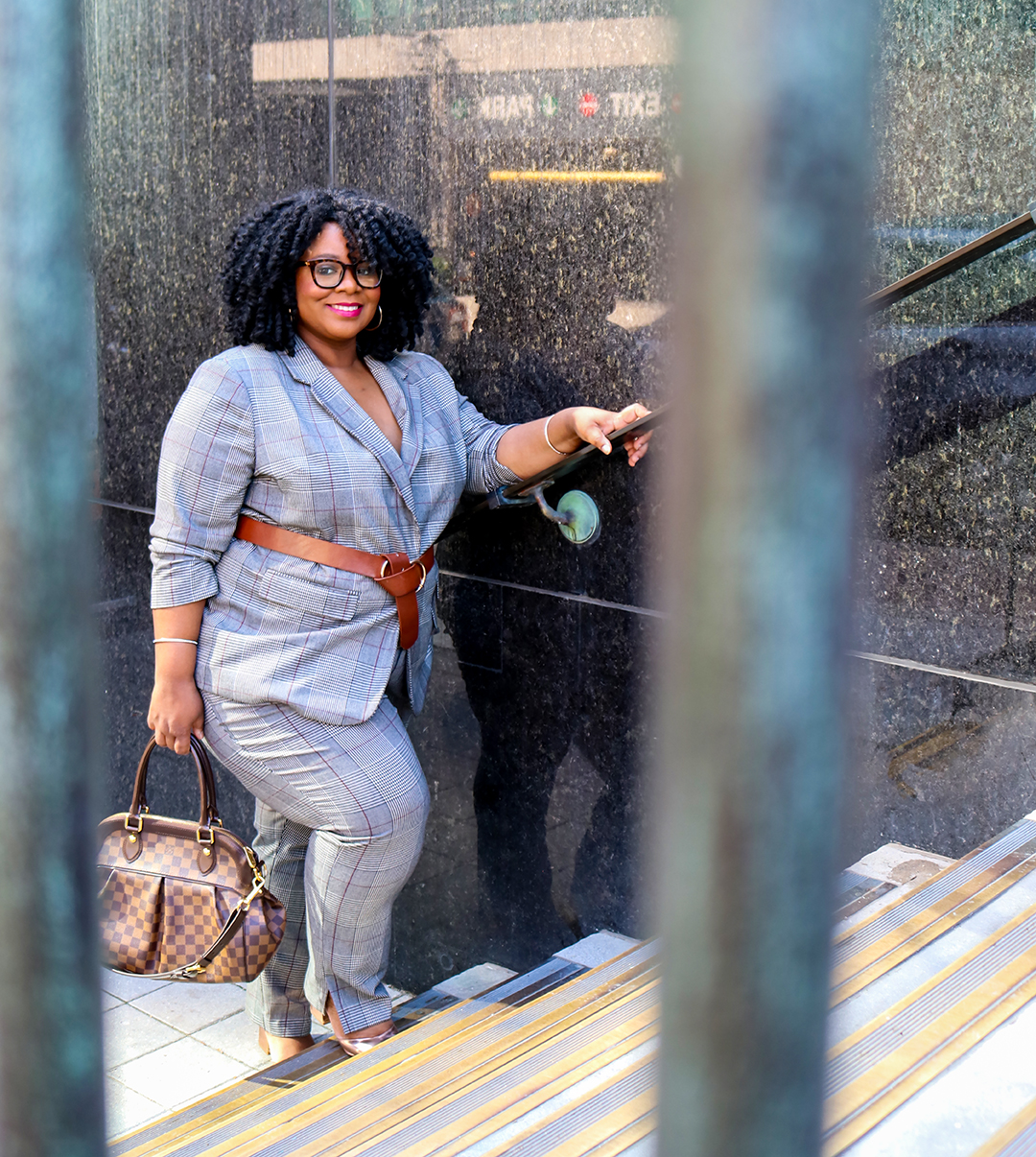 One of the big trends for this fall season is plaids in all of it's variations so dive in and give them a try.
If you're a regular reader of The Long & Short of Style then you know I love a great fitting suit and this one definitely fits the bill. The versatility of a suit can't be beat.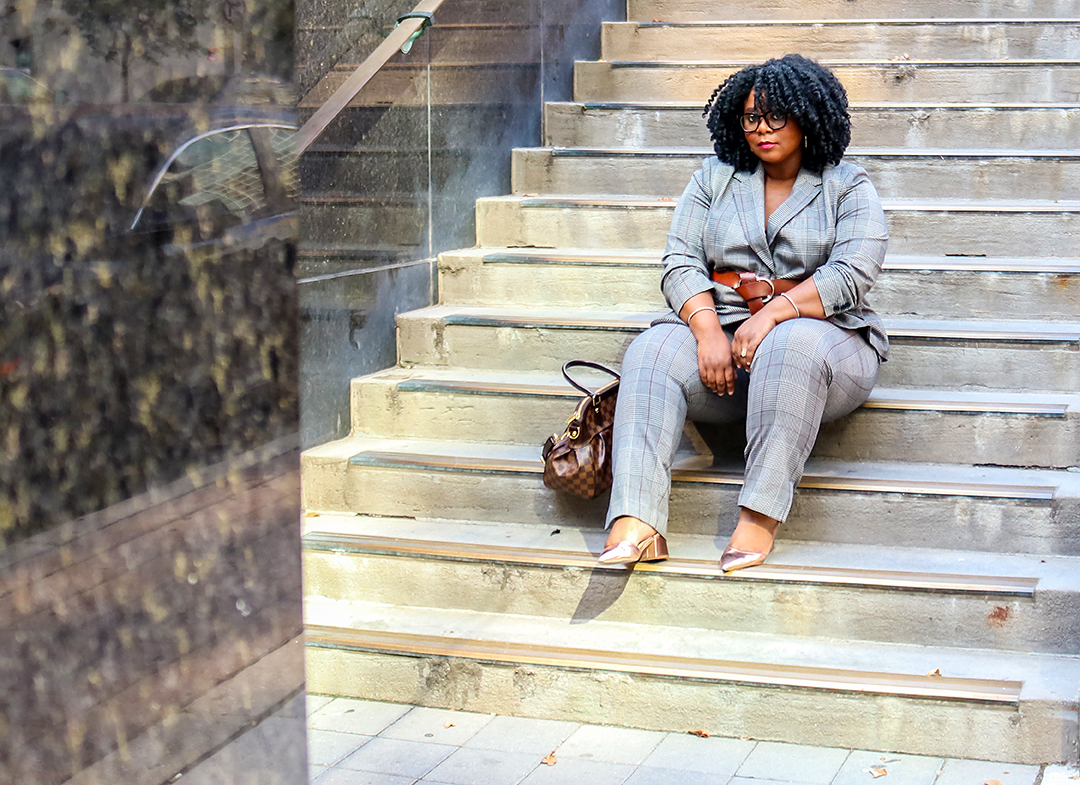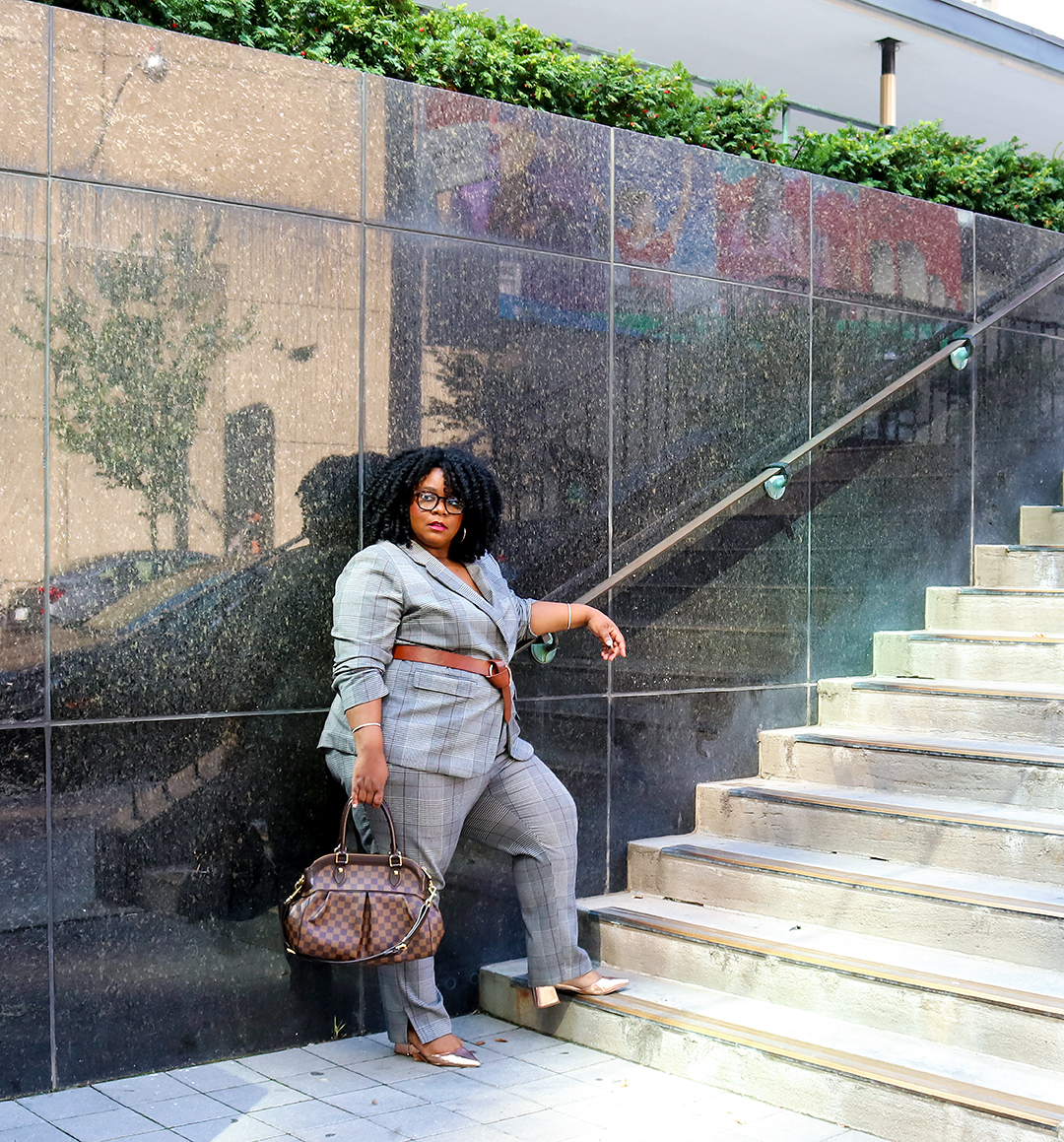 When looking for the perfect suit here are two tips:
Make sure the jacket or pants fit the largest part of you. Yes, the jacket may be large in the shoulders or the sleeves a little too long or the pants too large in the waist but a visit to a tailor can easily fix those issues easily.
Pay attention to the fabric as well. Look for ones that have a little bit of stretch so you don't feel confined.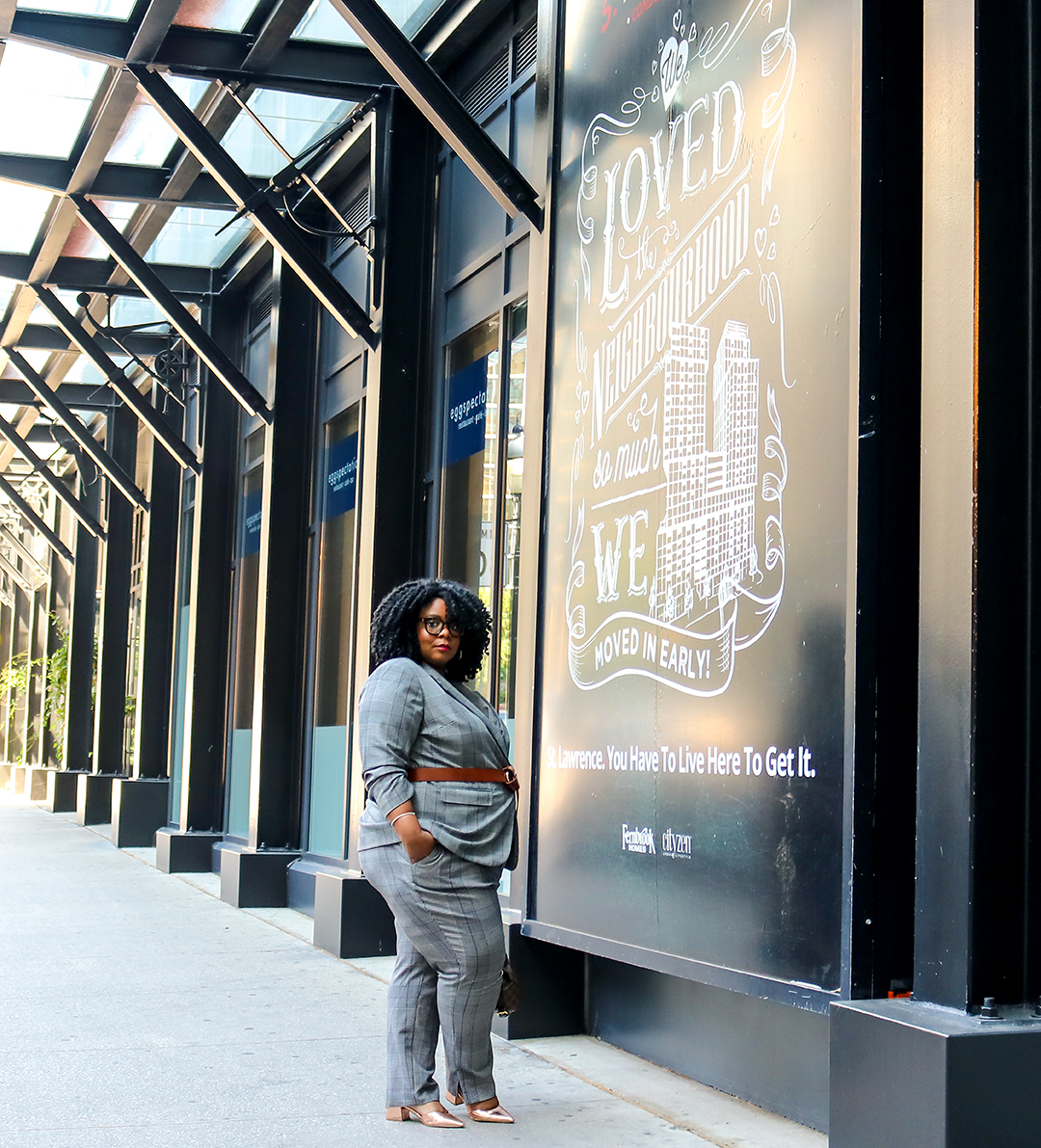 So, for my suit look I decided to add this snake print coat – another big trend of the season for some extra pazzaz. I also added a cognac coloured belt to cinch in my waist. And with that my friends my "Like a Bawse" look is complete.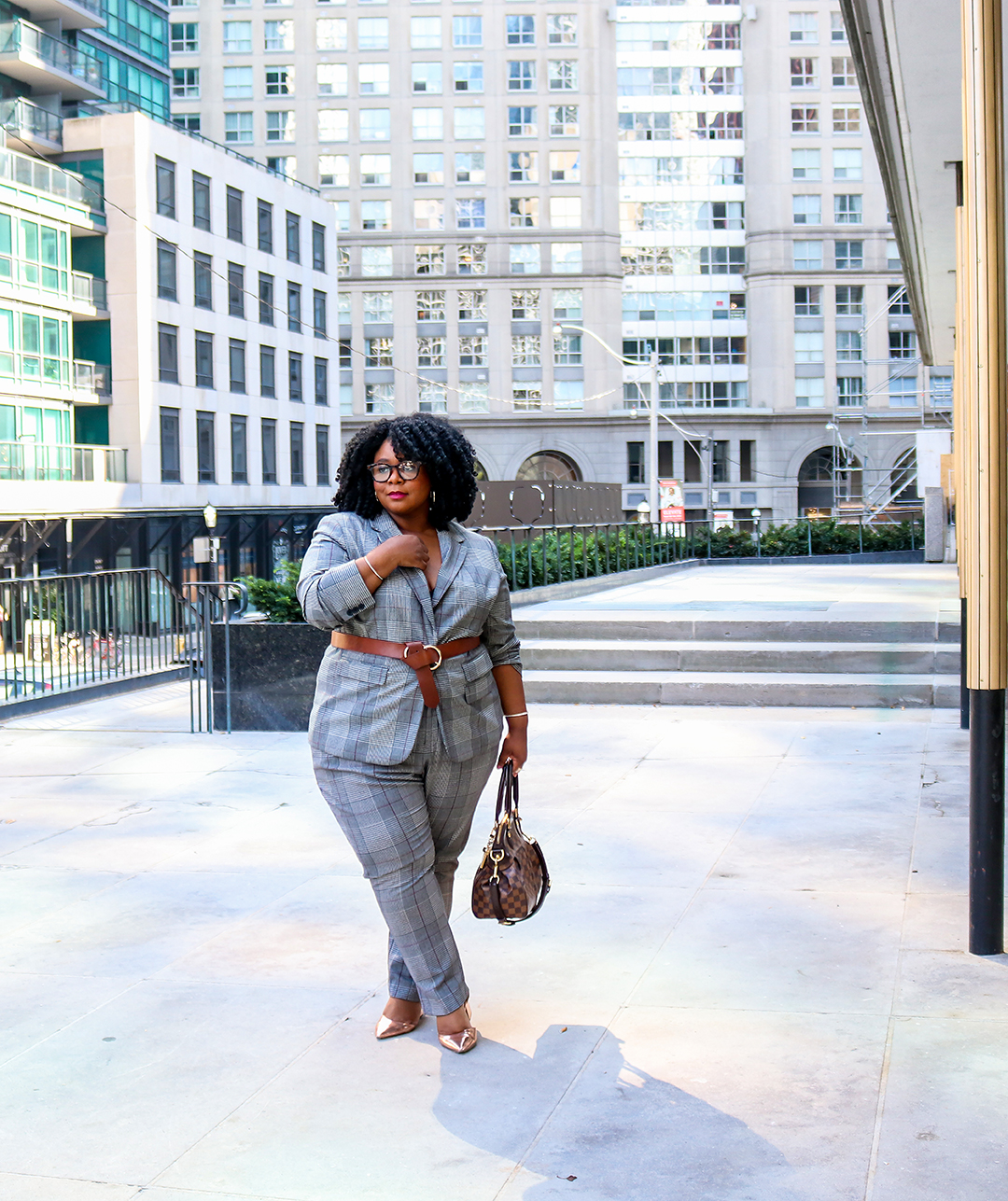 And that's the long and short of it!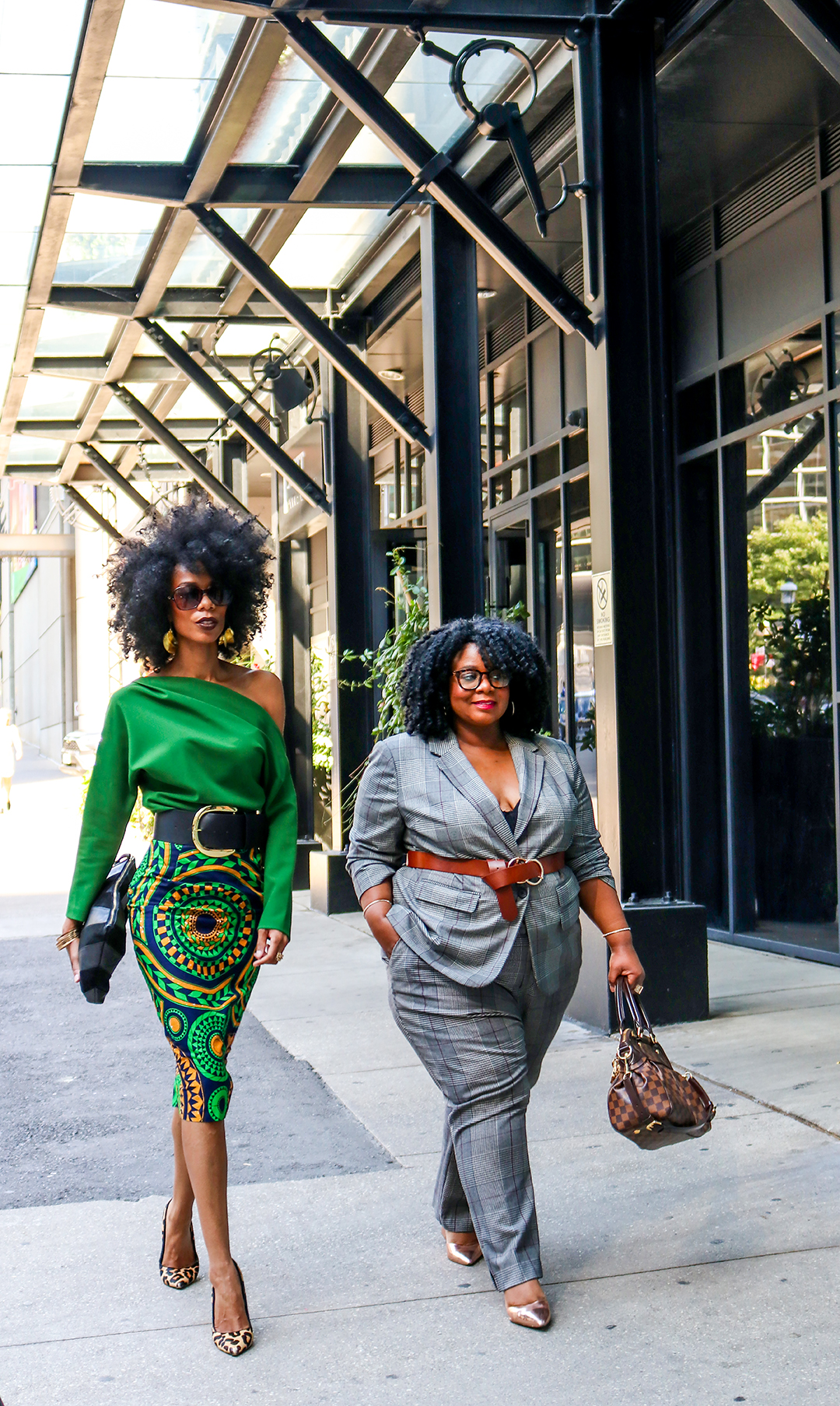 Gail & Leslie xoxo
Photography credit: Roseline Bonheur