There's nothing like having a piece in your wardrobe that you can wear over and over again in multiple ways and a sexy blazer is the perfect item to do just that! Check out part 1 of our "Blazer 2 Ways" series to get the 411 on how to get the most out of your blazers!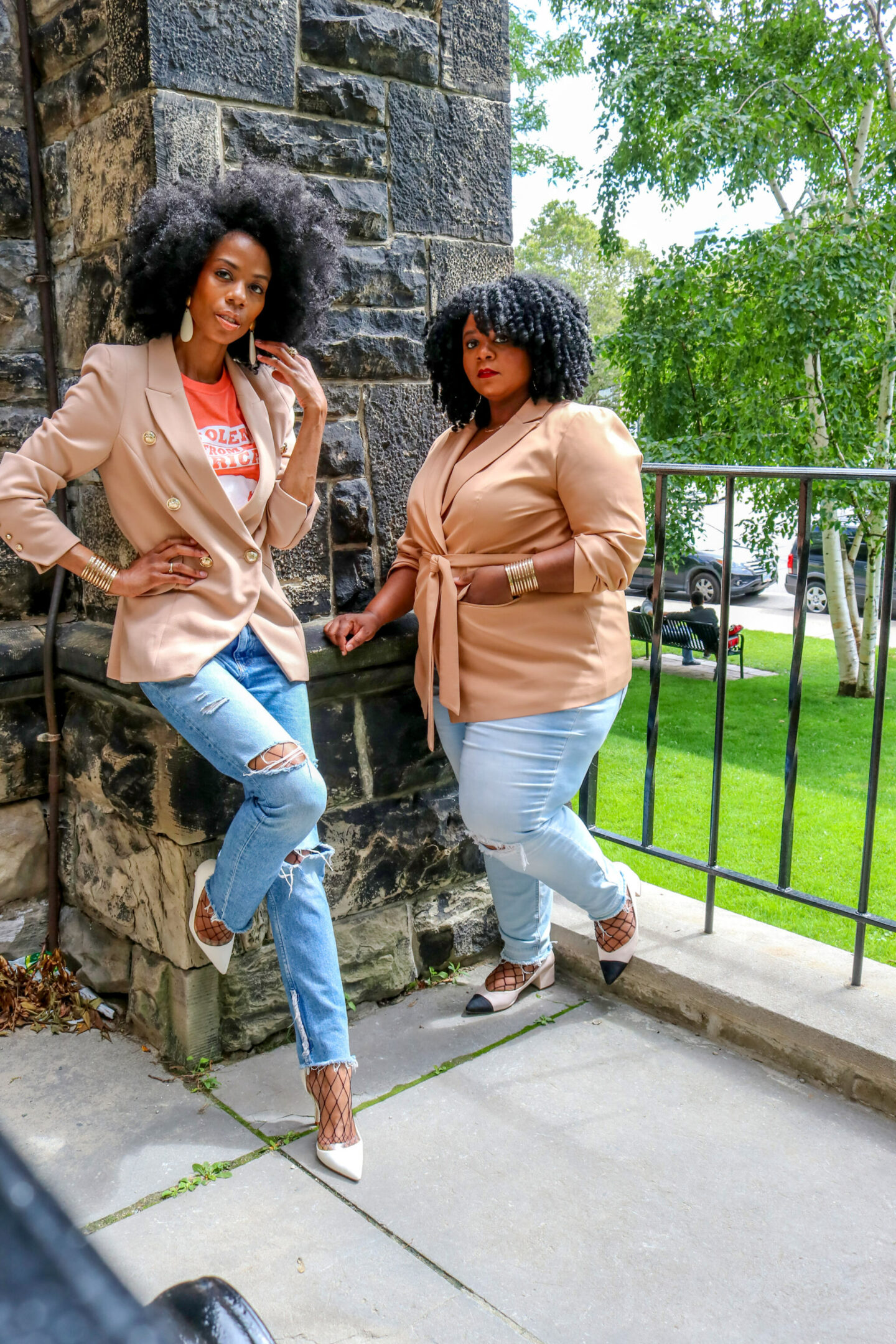 Leslie's Blazer Glory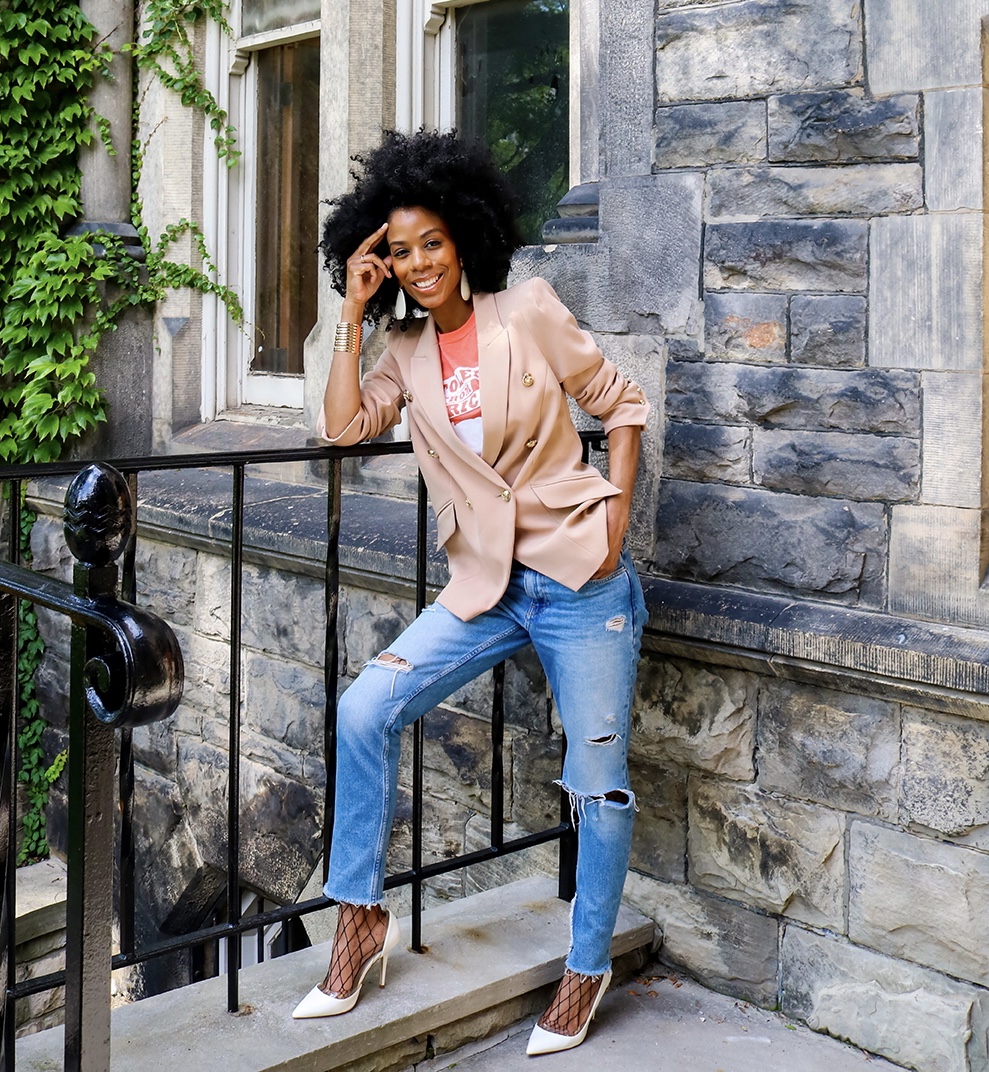 Blazer: River Island (old, similar here, here) // Jeans: Zara (old, similar here) // T-shirt: Stolen from Africa // Shoes: Zara (old, similar here)
Hey plus size babes, I did not forget you!: See Gail's look for details //
Versatility in our clothing is something we're always looking for, so it's no surprise that we are all about rocking our blazers is many ways as possible. Confession y'all, blazers are my standard work uniform. I'm not a morning person, so having an easy work wardrobe is crucial. I have blazers in a bunch of colours and prints that I've collected over the years and I wear a different one each day with some kind of dress, skirt or trouser and BOOM, I'm ready.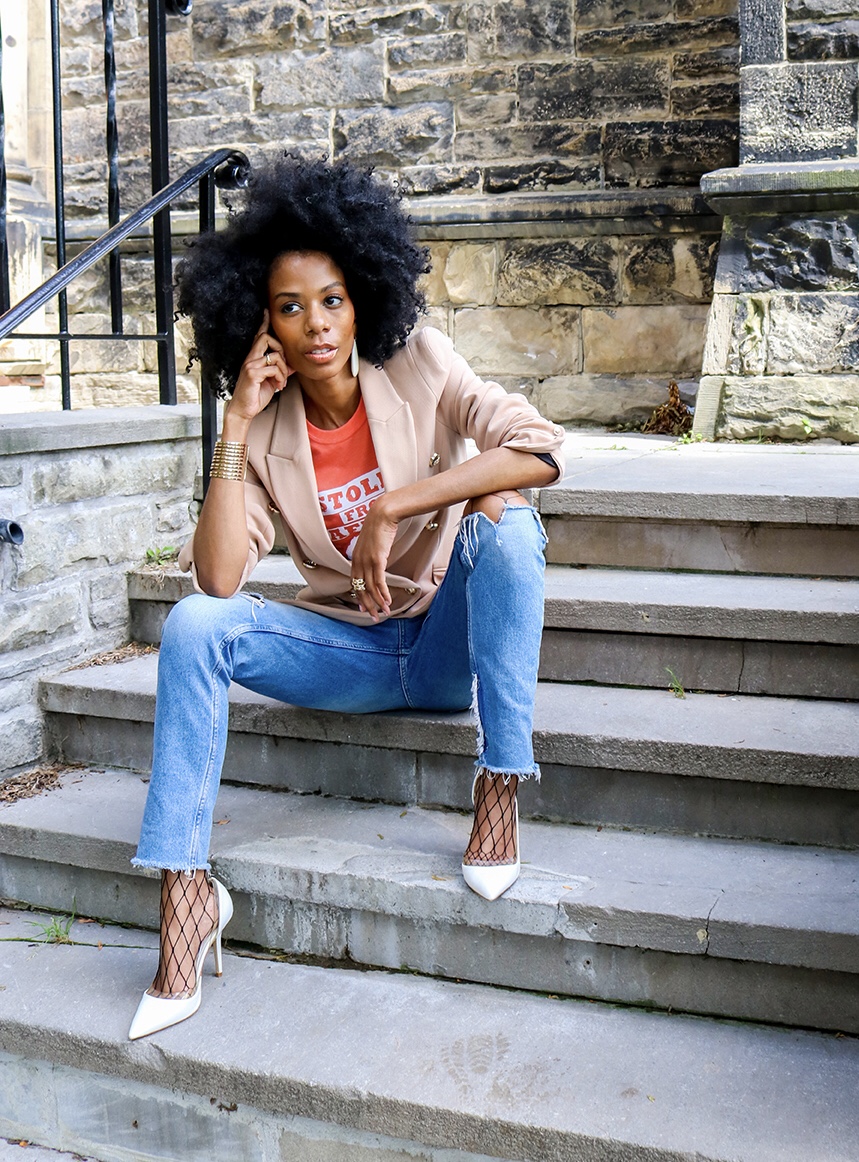 This look is one you would see me in on a regular basis. Super simple, easy to put together and cute! Rocking the blazer with a great tee and adding baggy jeans, the fishnet stockings and heels elevate the look to something a little more on the dressy side. Alternatively, remove the stockings and switch out the heels for some cool white sneakers and you're good to go!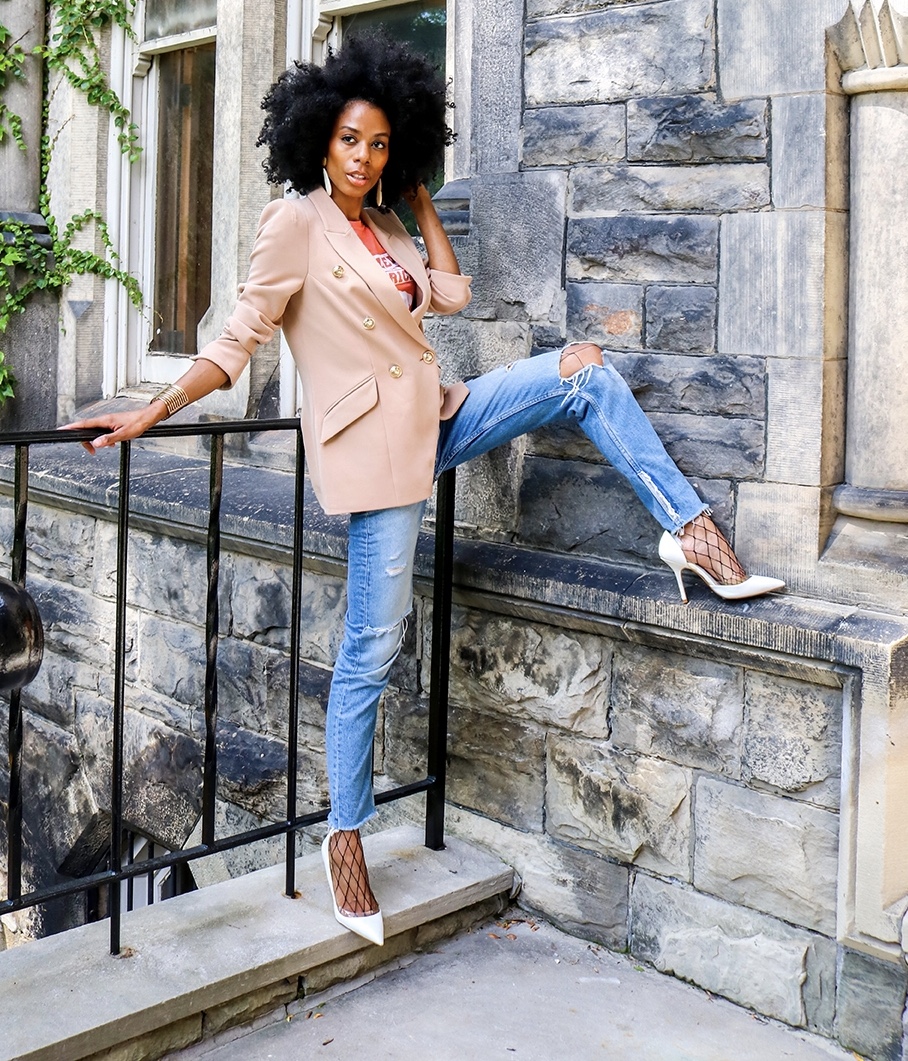 These jeans are my go to pair right now. I love the look and the rips have been worn to perfection! I wear them ALL the time and they go with just about everything! I even like the cropped length as it means I don't have to worry to much about the length. Though I did go up a size to get a little extra in the hem. I love Zara, but they don't seem to give me much length in their jeans for some reason. My second fave pair of jeans that are similar to this are from Long Tall Sally. They are very similar with more length of course, but they are bit big as their starting size was 2 sizes too big for me. That said, I got'em anyway (I can't turn down a good jean!).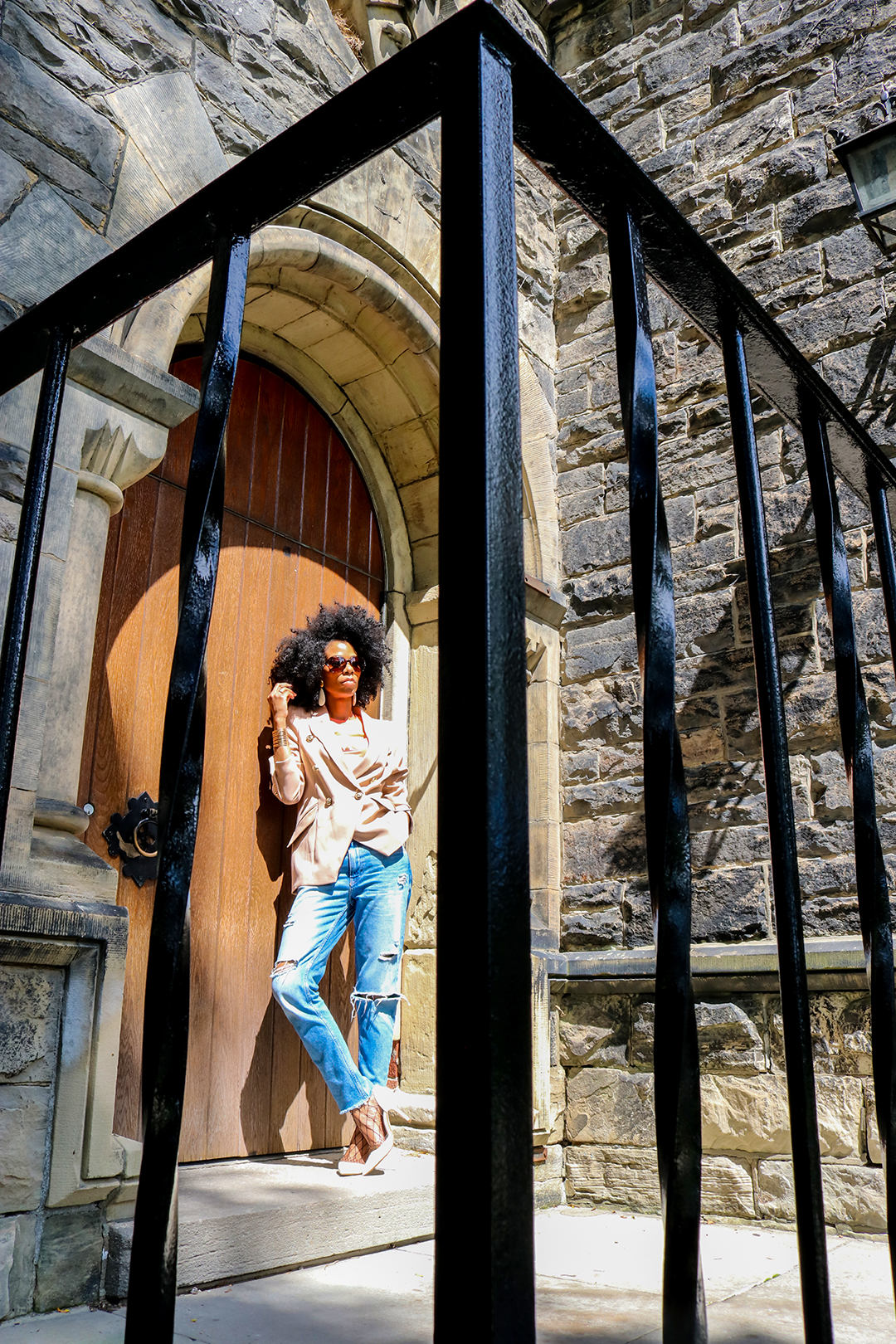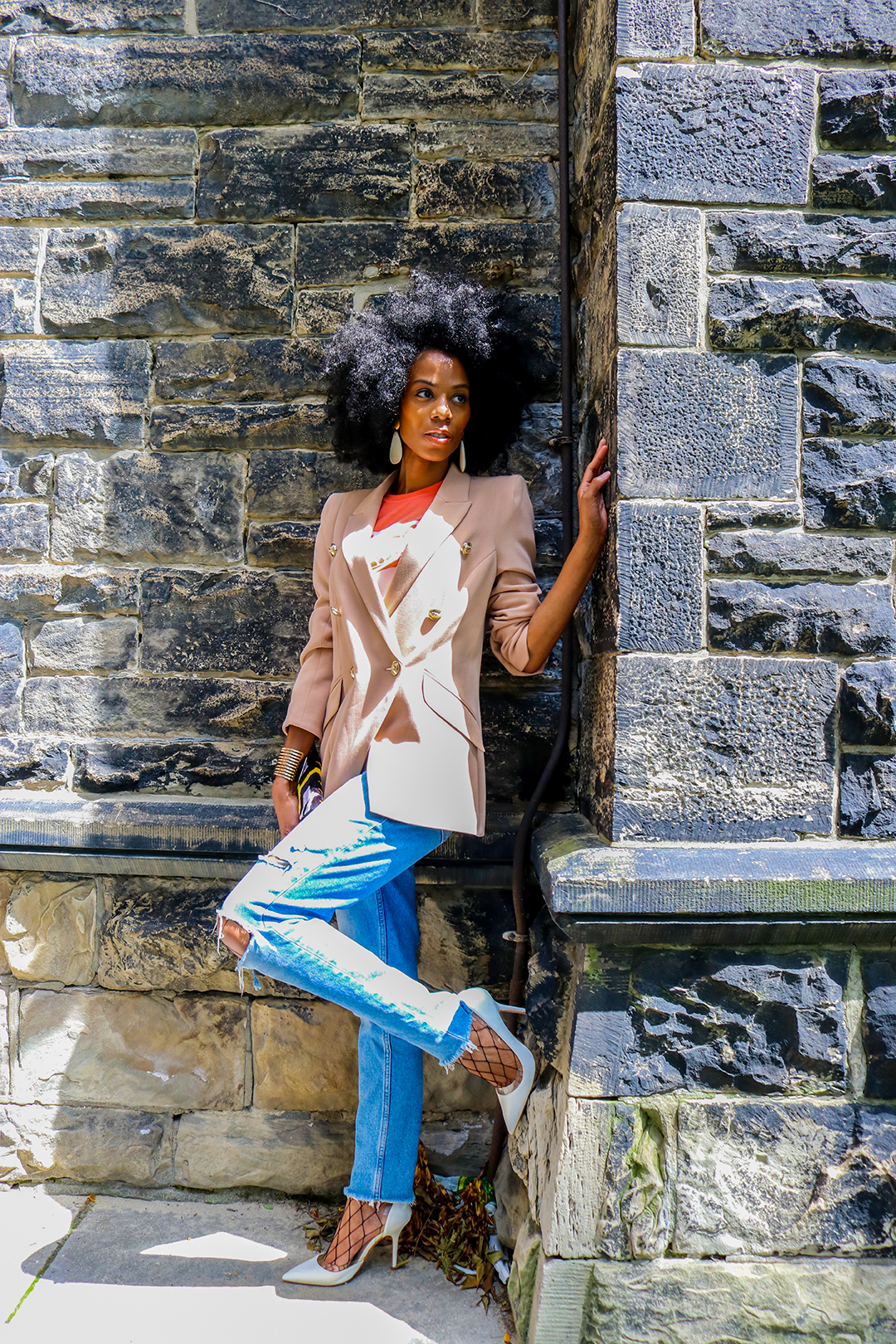 With the weather beginning to change, having a blazer gives you that extra layer against the cooler nights and makes you look pulled together without even really trying! Effortless style baby! I'm definitely here for that!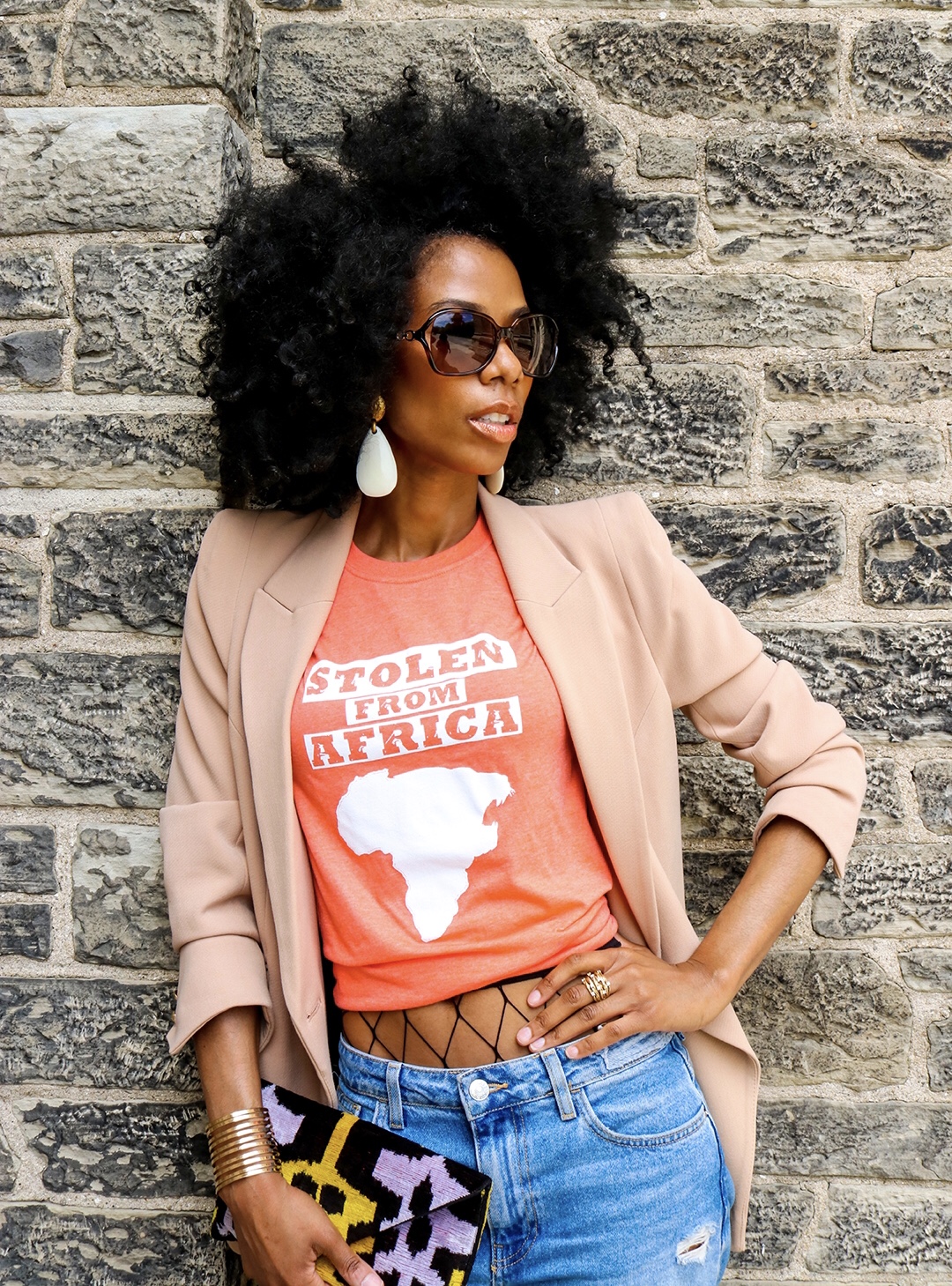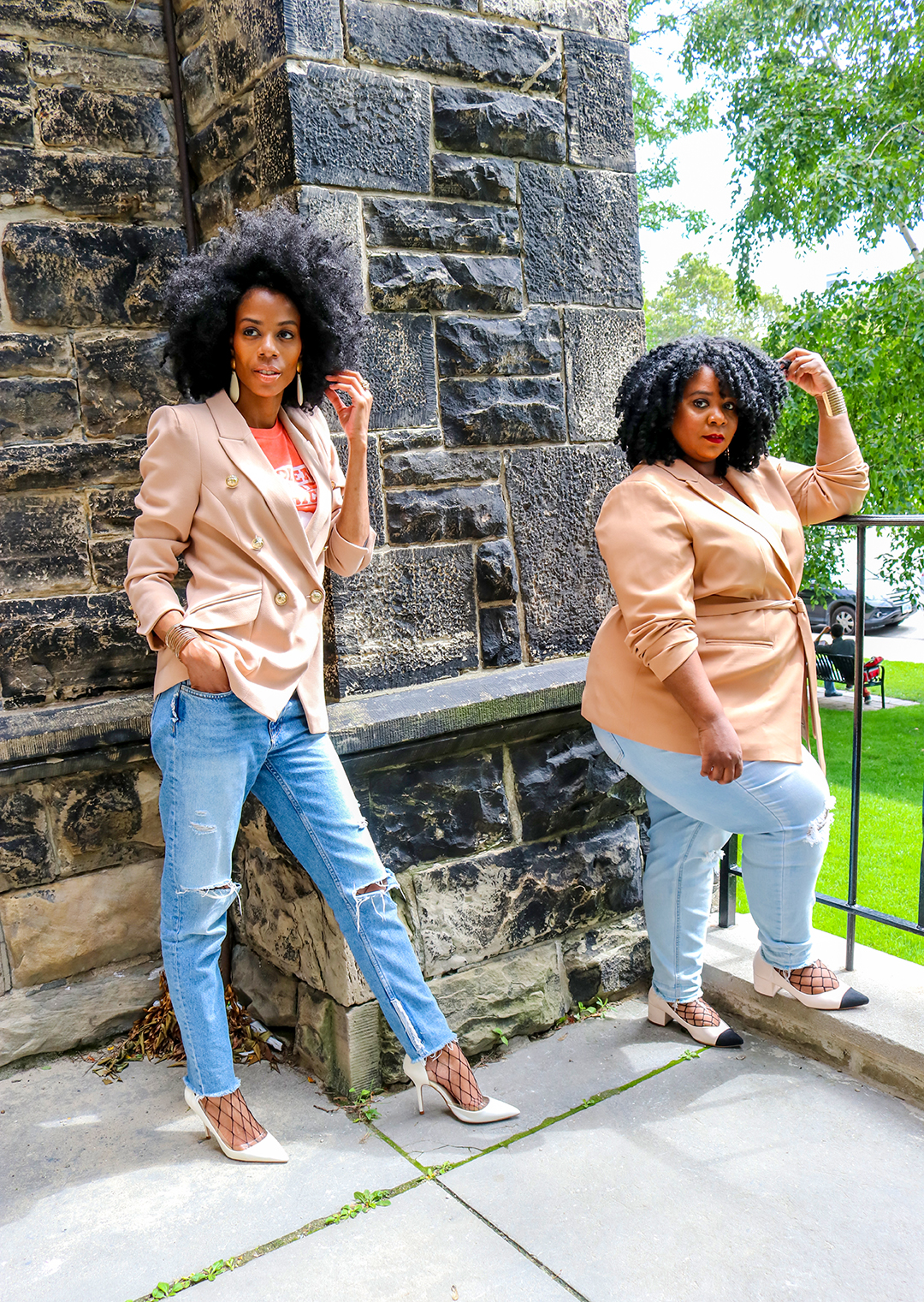 Gail's Blazer Mashup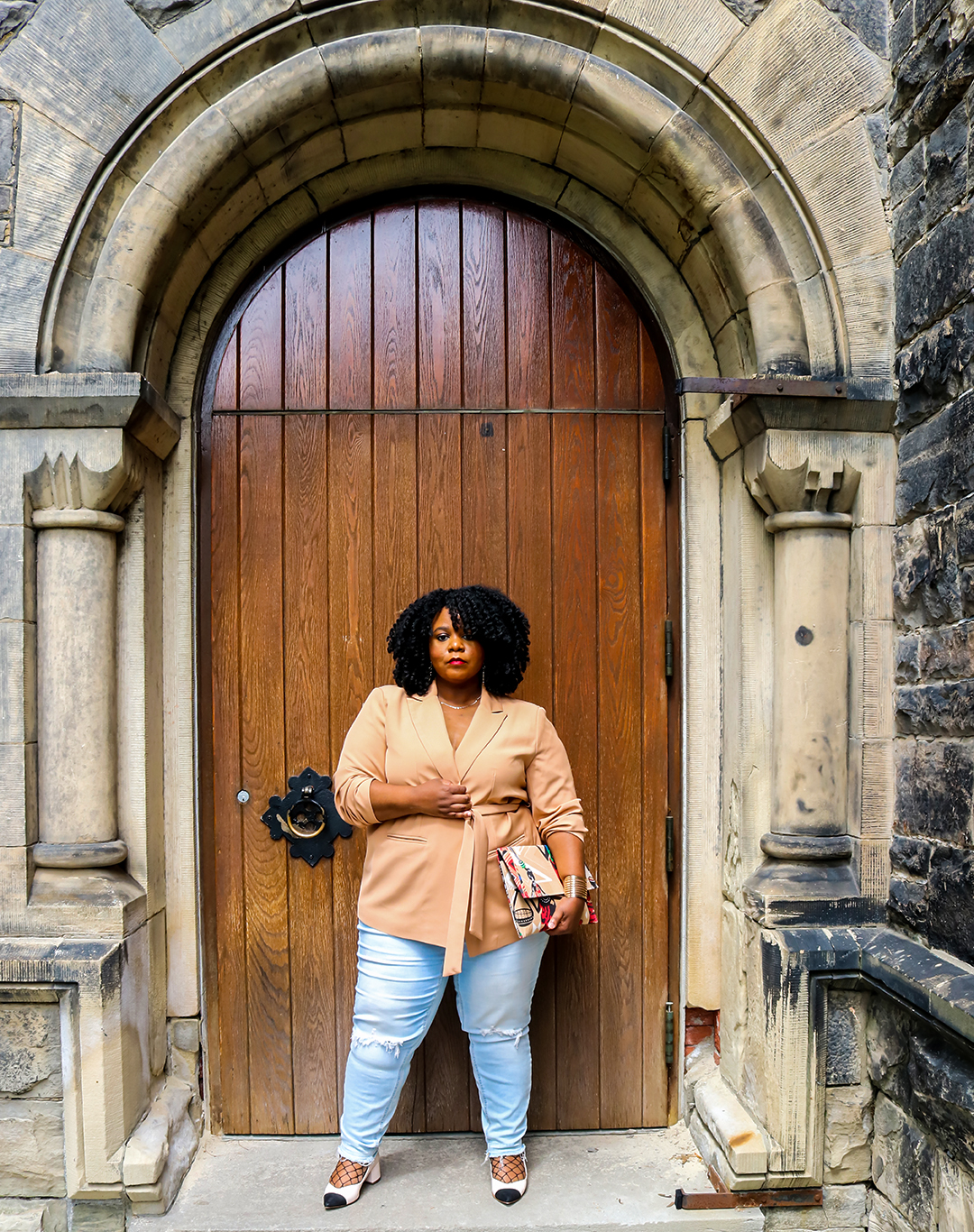 Blazer: ASOS Curve // Jeans: Addition – Elle (old) similar here // Shoes: Zara (old) similar here
There's no doubt that a great fitting blazer is an absolute wardrobe workhorse. Blazers work with just about any look you're trying to put together. We know it's perfect for corporate office environments and looks especially chic with an evening out look.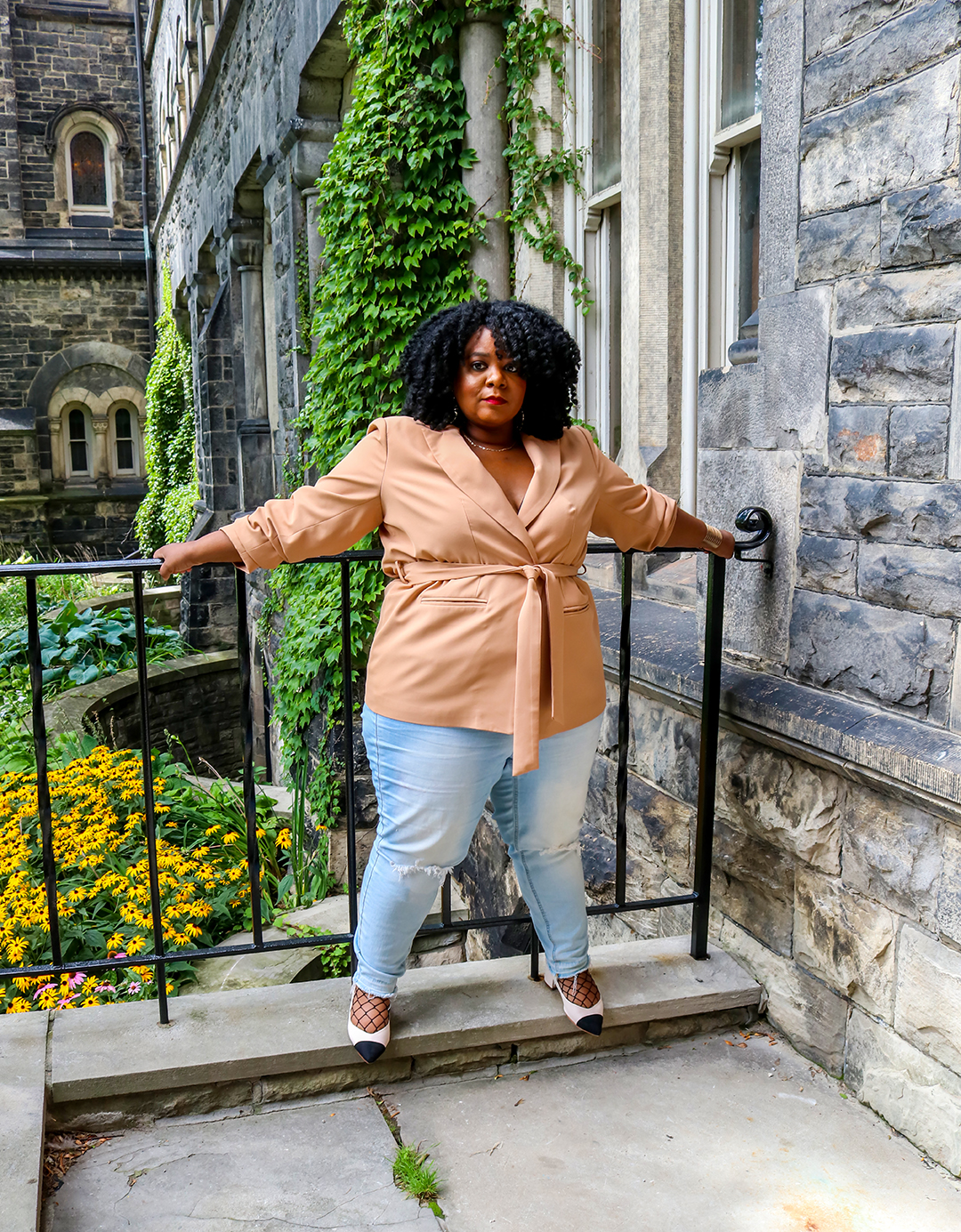 So, the name of the game when it comes to blazers is versatility! Some of y'all may have seen me rock this blazer as part of a full suit earlier this year (In Neutral) and now I'm pairing it with distressed denim jeans. These skinny jeans from Addition- Elle are one of the comfiest jeans I own and I got them in a size 24. Not only is the denim super soft but the cut is next level!
This look is perfect for a day out with friends, just shopping or makes for a great casual office wear look…just swap out the distressed jeans for ones that do not have rips at the knees.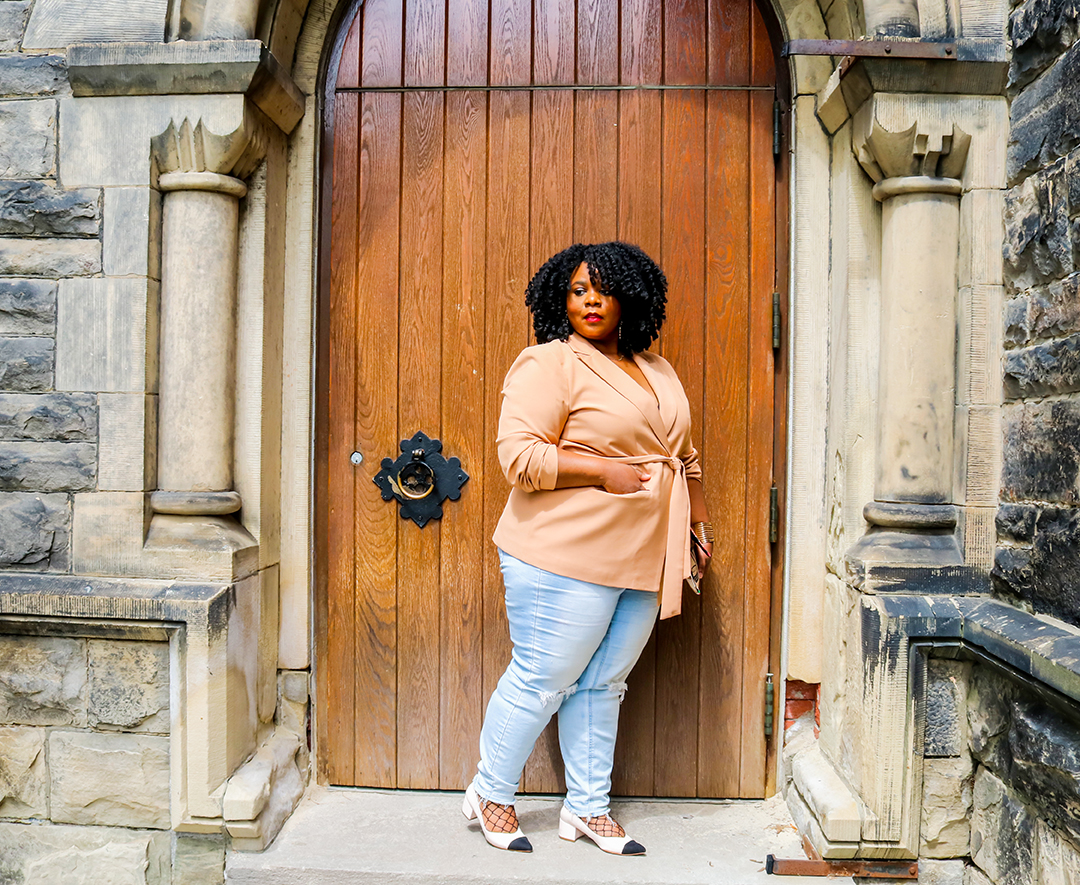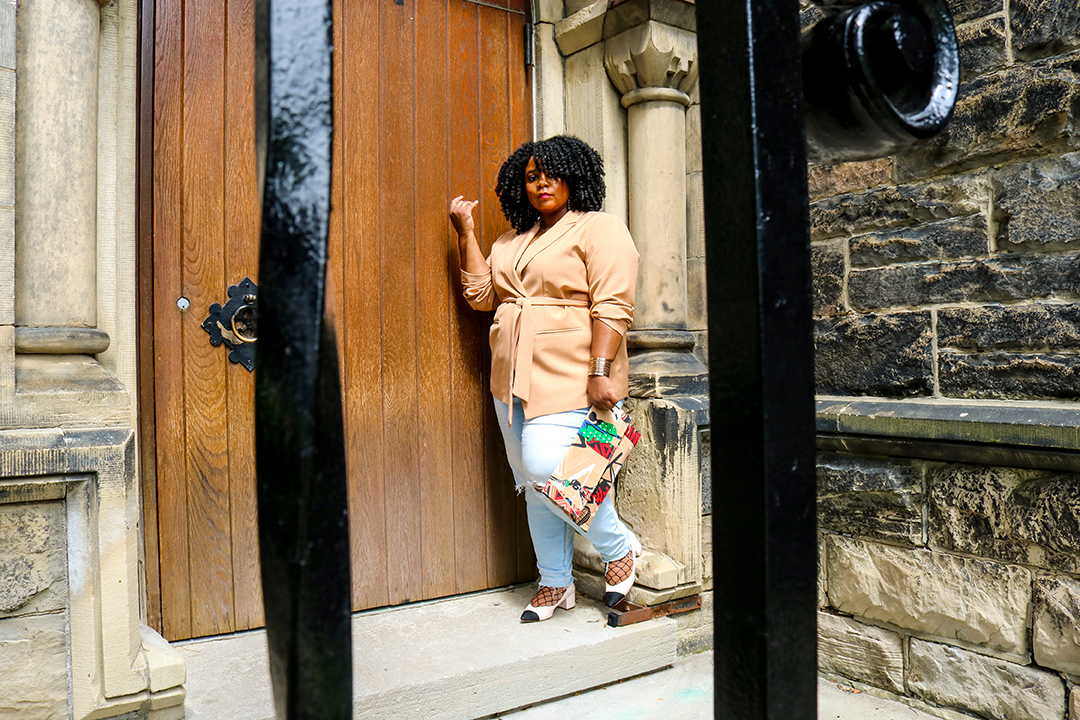 To jazz up my look even further, I added fishnet stockings for that extra je ne c'est quot because….why not! LOL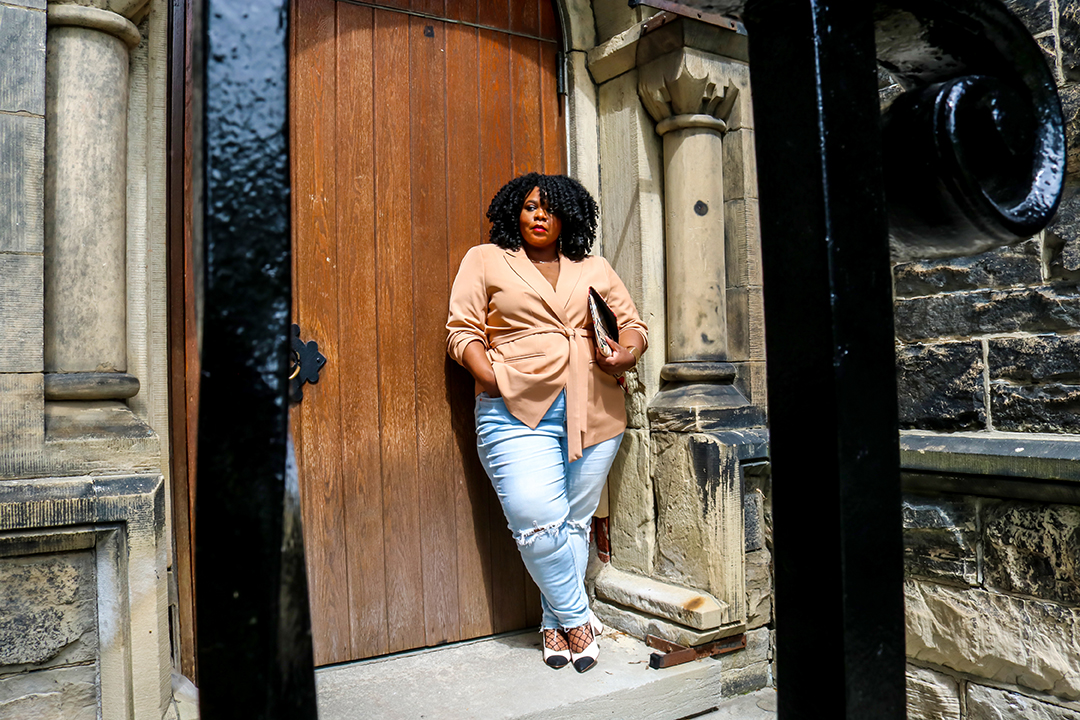 And that my friends is the long and short of it!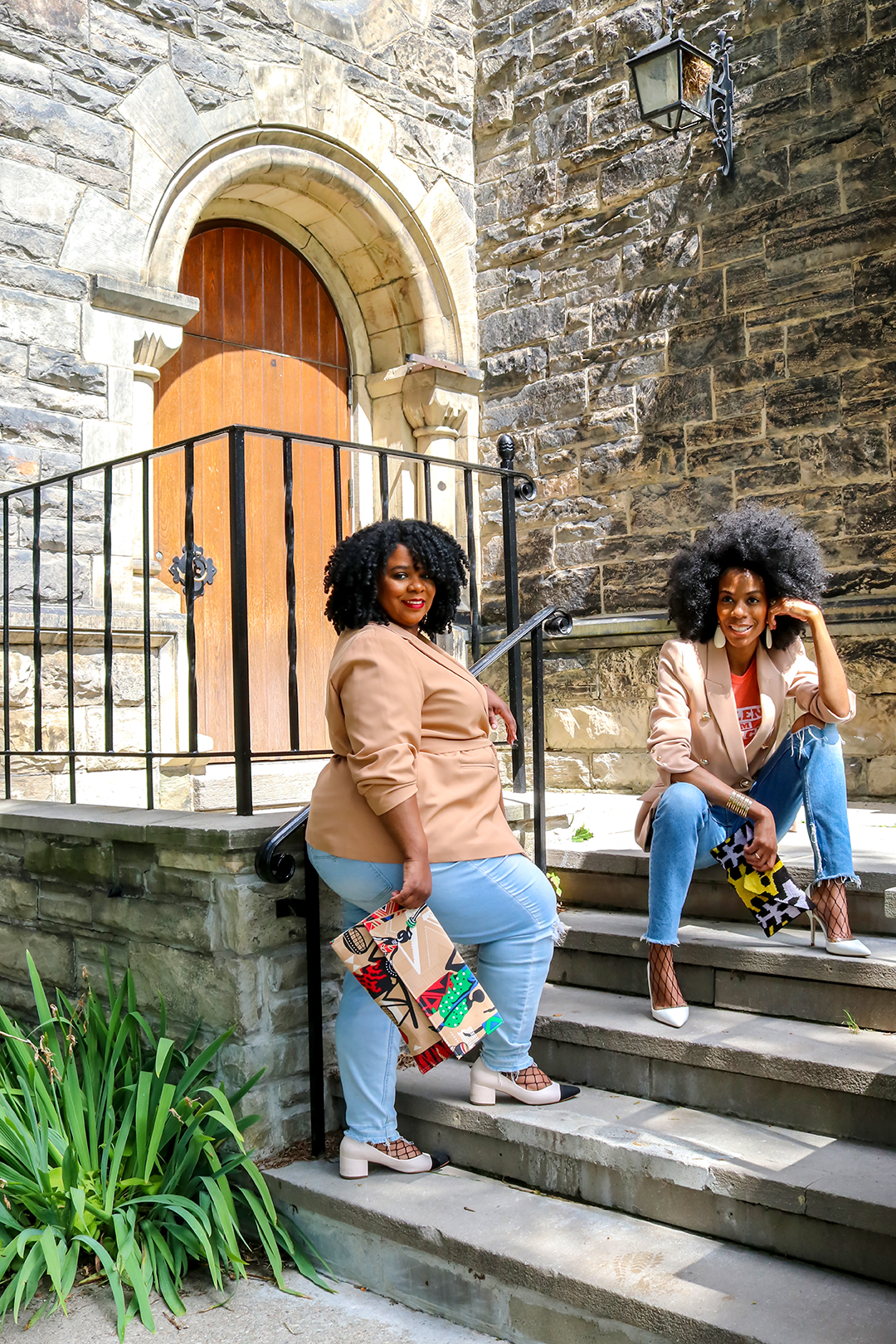 Photography credit: Roseline Bonheur