While Fall can mean gray, gloomy and rainy days we're decided to look on the bright side and inject some colour into our Fall looks. Take a peek at what we've concocted!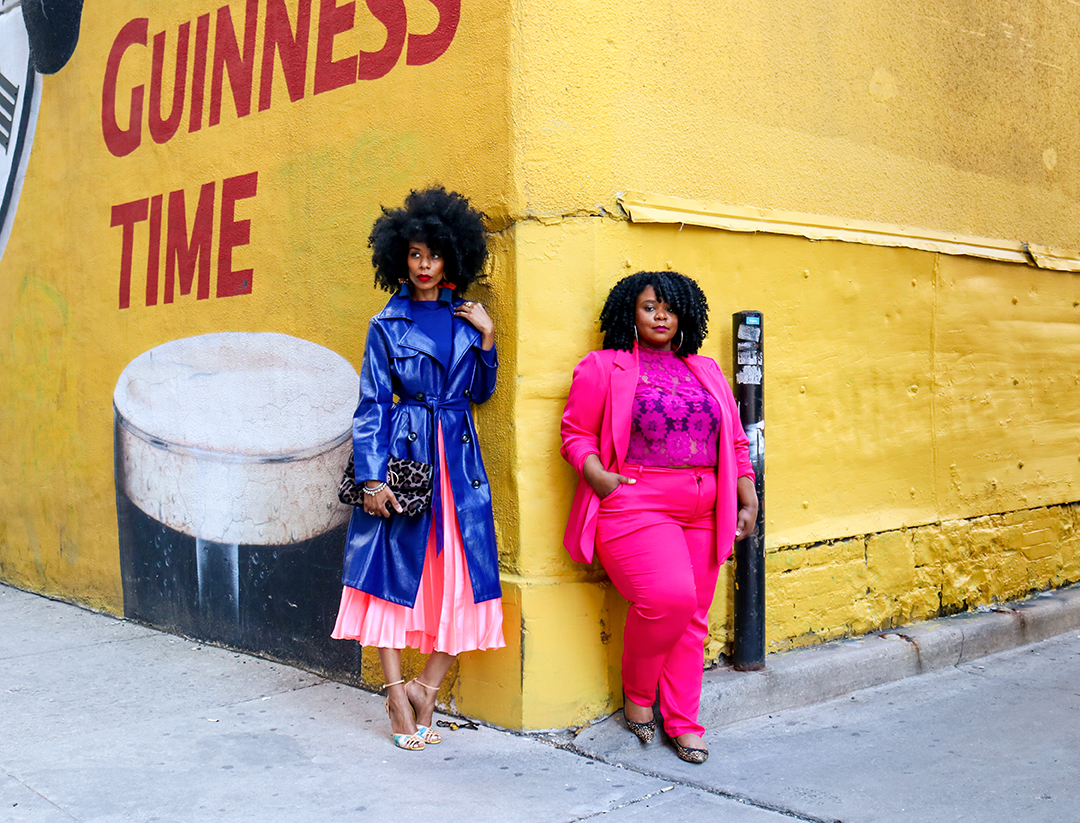 Leslie – Walking On Sunshine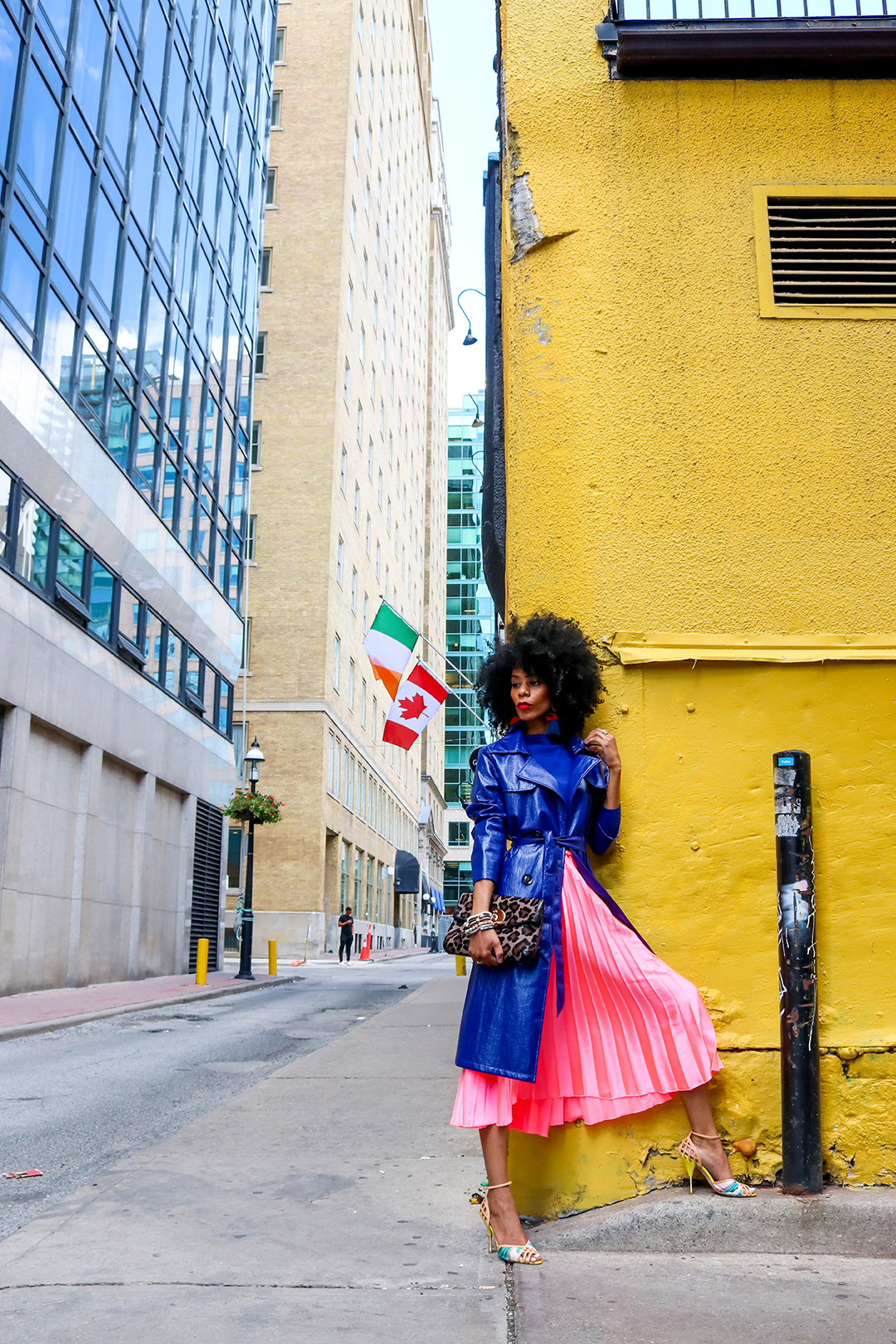 Coat: Fashion Nova (old, similar here, here, here) // Skirt: ASOS (sold out similar here) // Sweater: GAP (old, similar here) // Shoes: BCBG (old, similar here) //
For my beautiful curvy babes: Coat // Skirt // Sweater//
So, I did not really realize it until recently, but daaaang, I got a lot of trench coats!LOL I guess you might say when I like something, I reallylike something! But what I like most about this look is the bright colours! The fact that brights are a trend for this season, is just a bonus!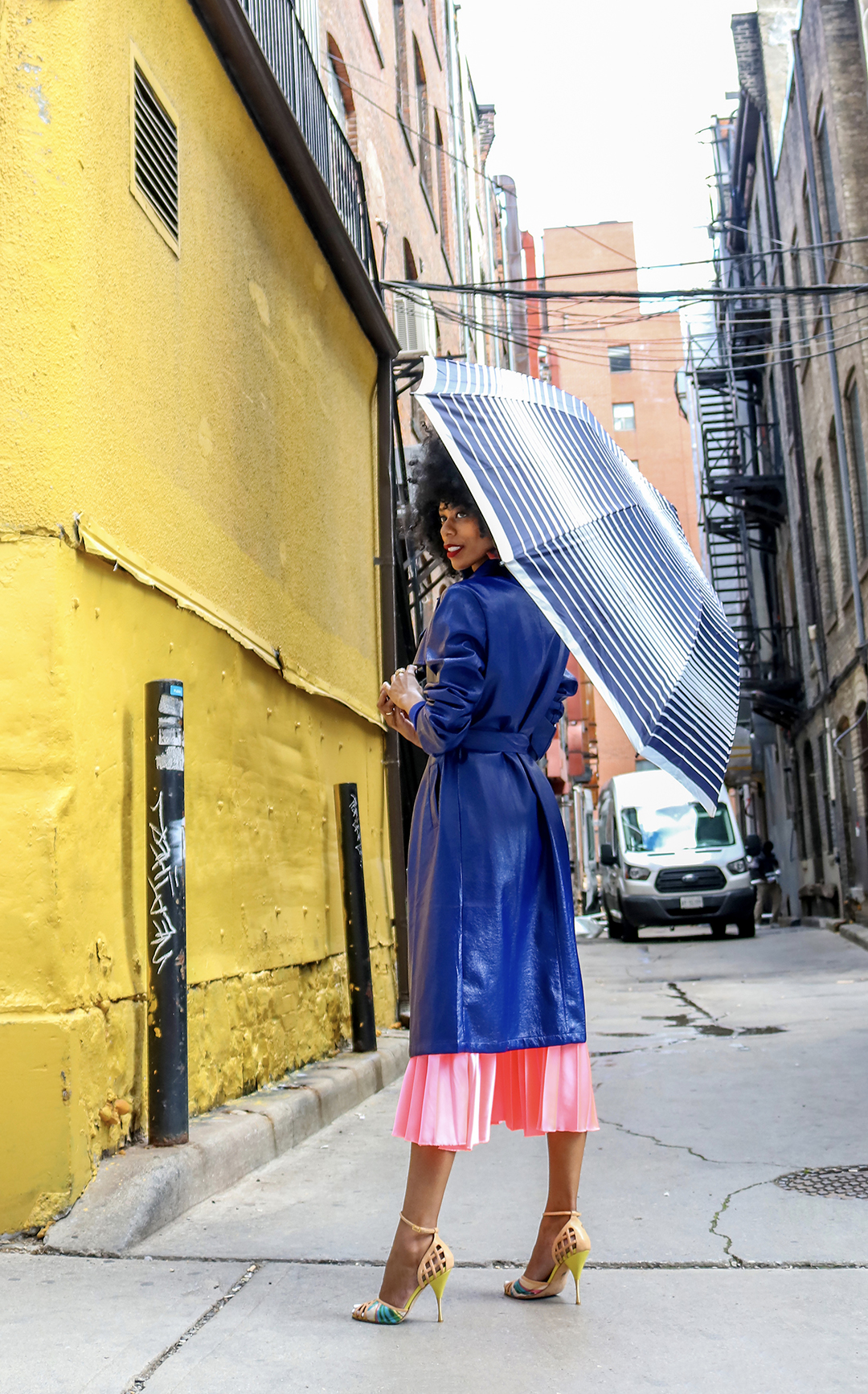 So let's talk colour. Ladies (and gents), I know we usually think once the cooler temperatures set in we make the migration to darker shades, but the fashion gurus have decreed that colour is a hot commodity for the fall/winter! This look keeps you warm in those cooler mornings and evenings, but still allows you to take full advantage of those afternoon highs.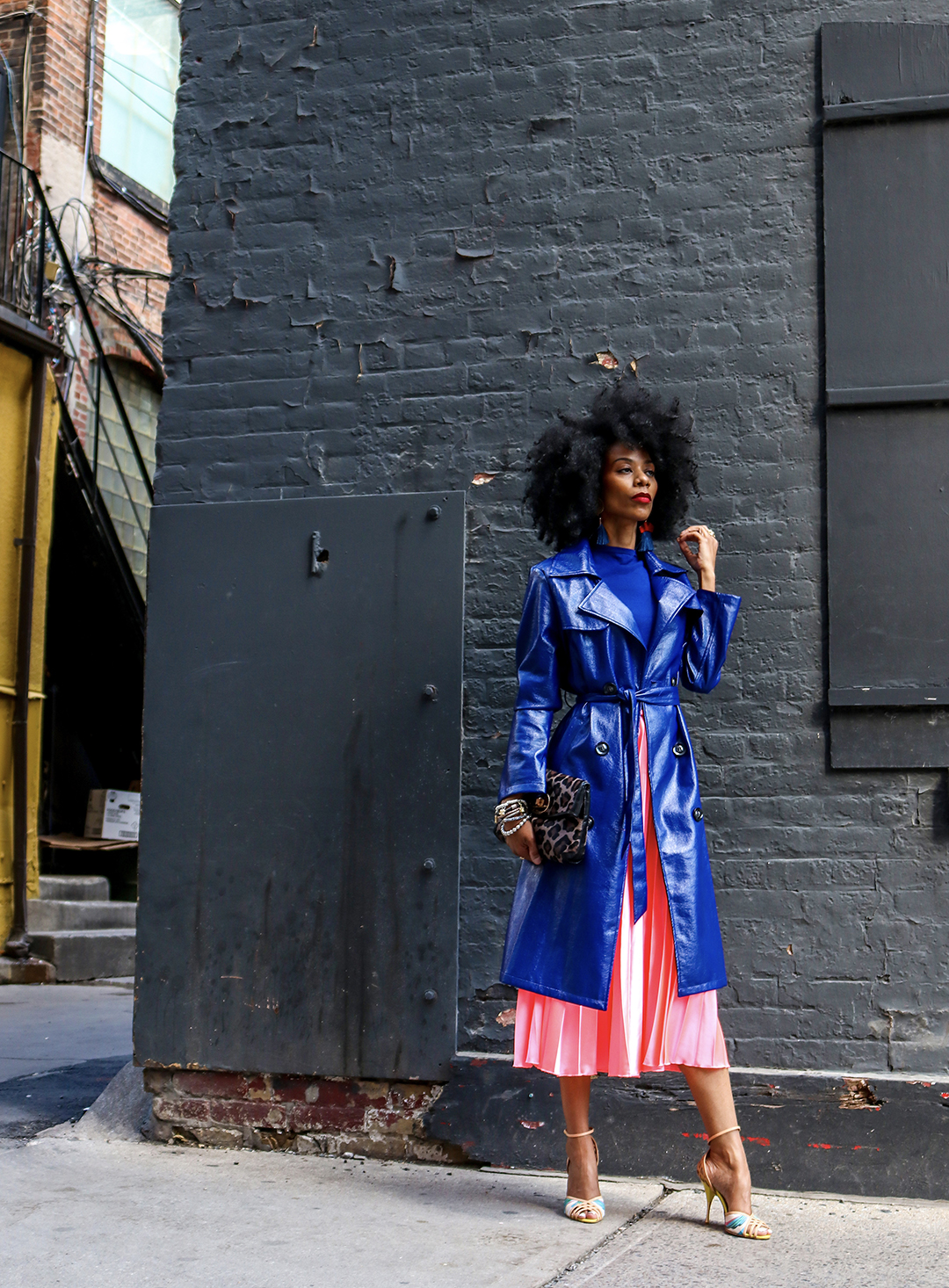 Pleats are also a in this fall, just as they were in for spring/summer (insert happy "I'm saving money" dance). That means, you do not have to pack away those pleats just yet,, you can continue to rock them hard right on through the season!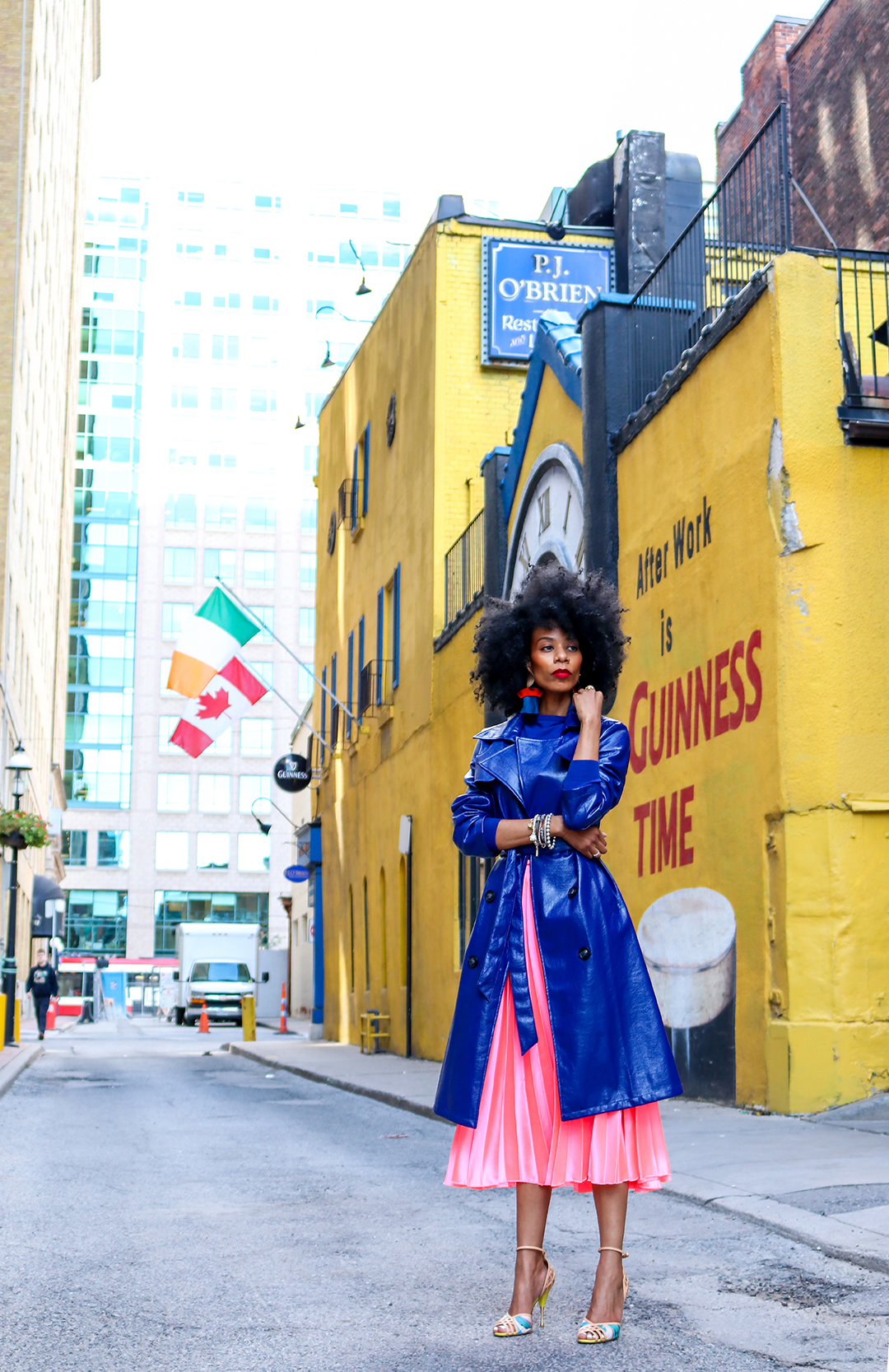 Like hack that most tall girls probably already know, but I'll share just the same – pushing up those coat sleeves! For one thing, it looks great an all the cool kids are doing it (wink-wink), and second thing, you don't have to worry about those sleeves not being long enough!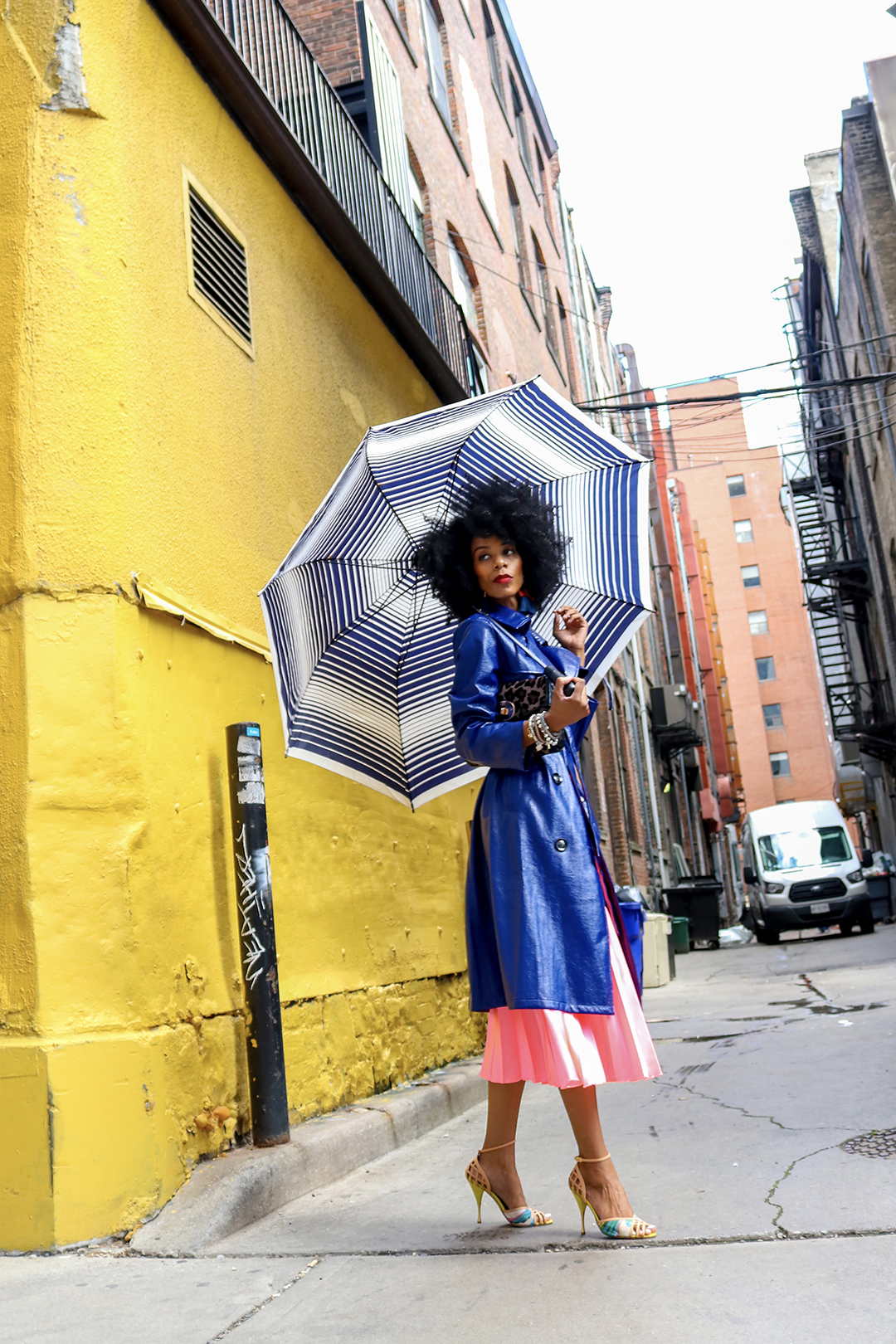 All in all, this look is comfortable, cool and easy to rock, making me feel pretty good about the fall!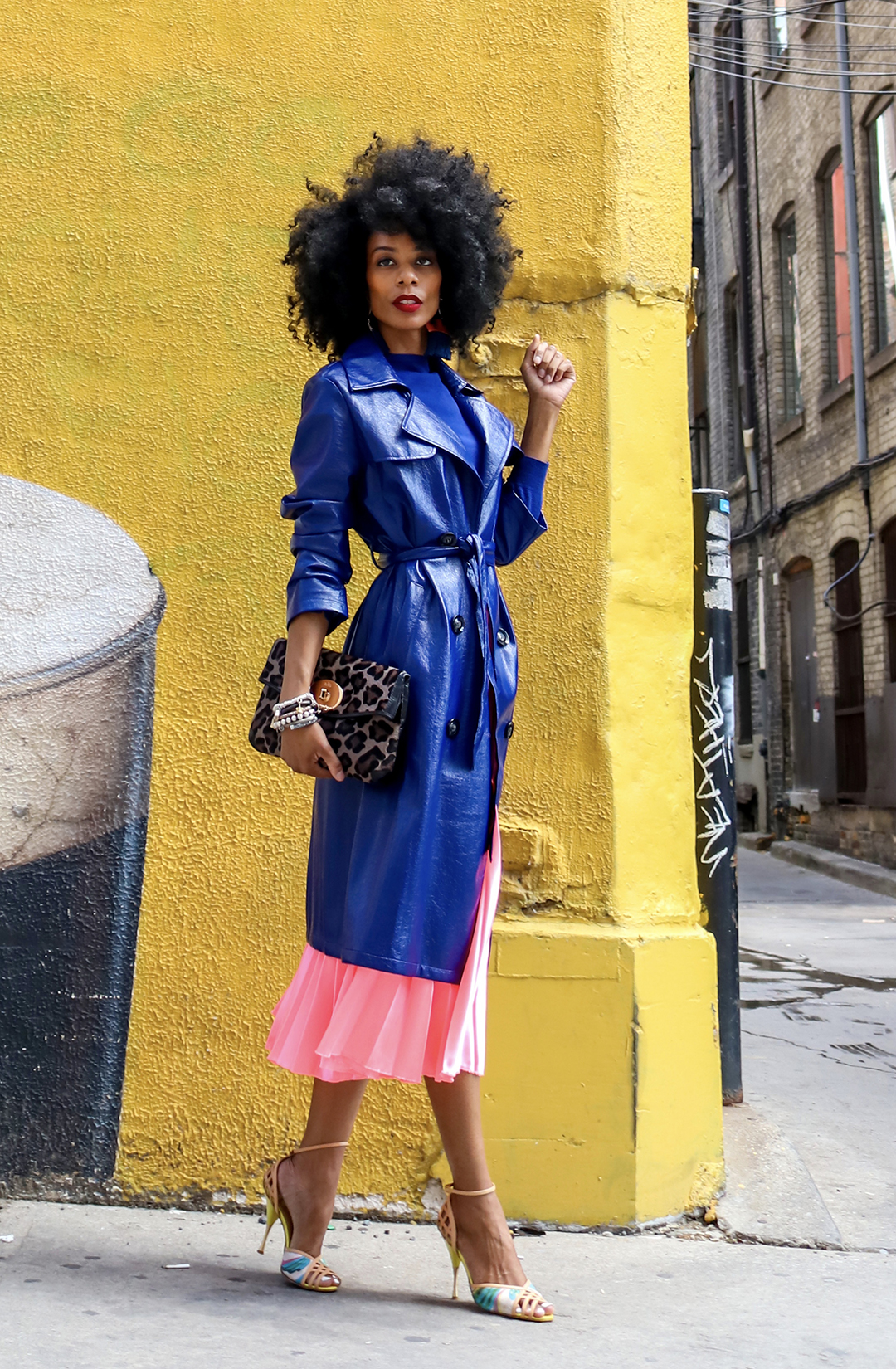 Gail's Ray of Sunshine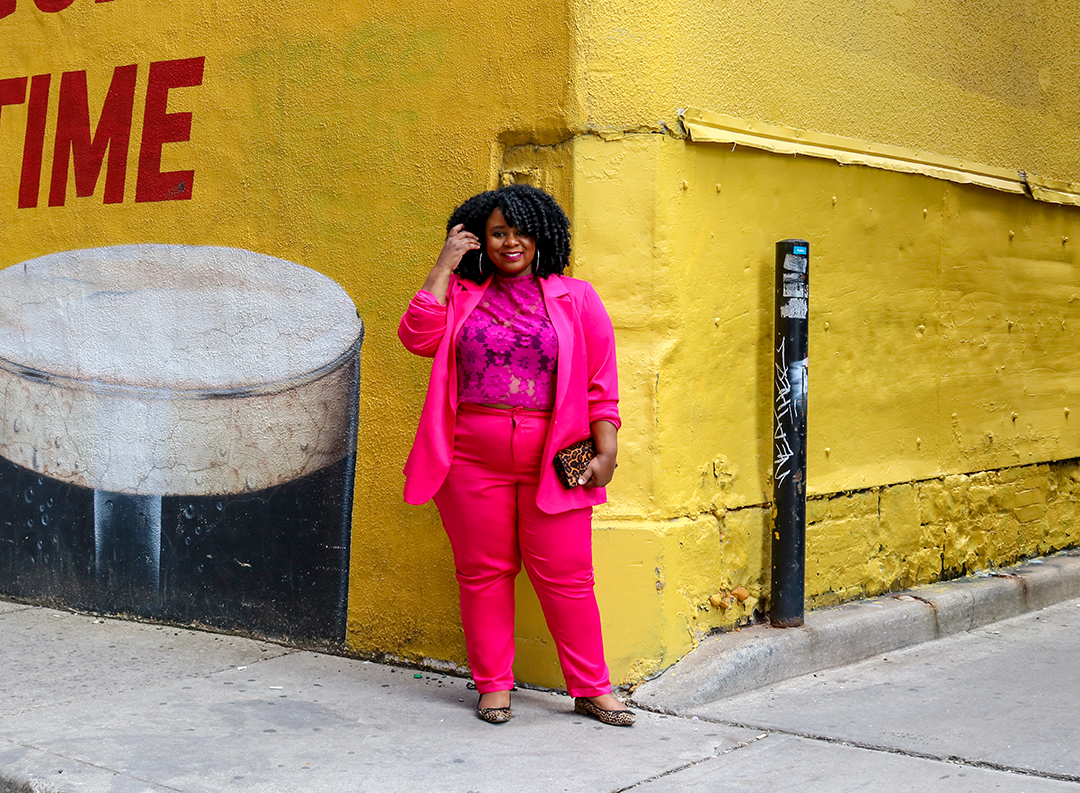 Hot Pink Suit: JusFab (old) similar Jacket and Pants // Lace Top: Forever 21 Plus here is a short sleeve lace top in black // Leopard Print Flats: Zara (old) similar here
For my tall bombshells here are some options for you: Jacket // Pants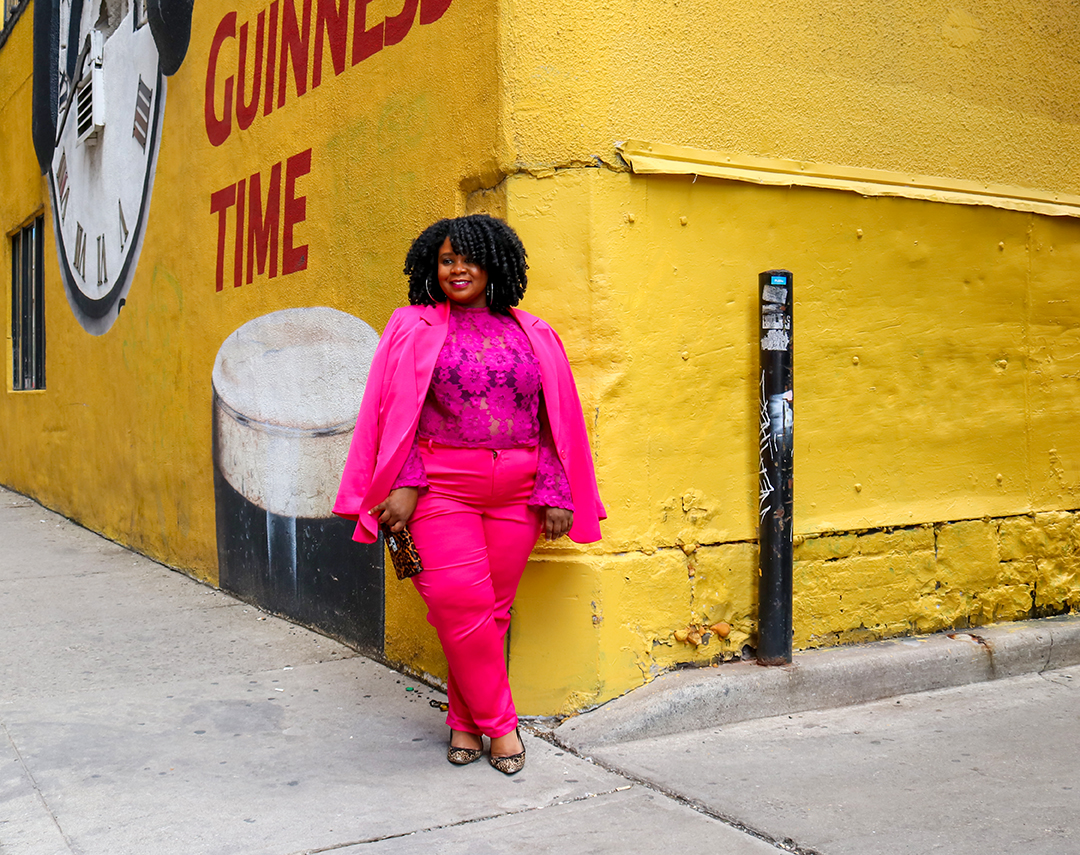 Yes, it may be Fall but I'm still gravitating toward the bright bold colours I enjoyed wearing in the Spring and Summer months. Moreover, the catwalks of New York Fashion Week featured plenty of gorgeous looks in bright saturated colours for Fall.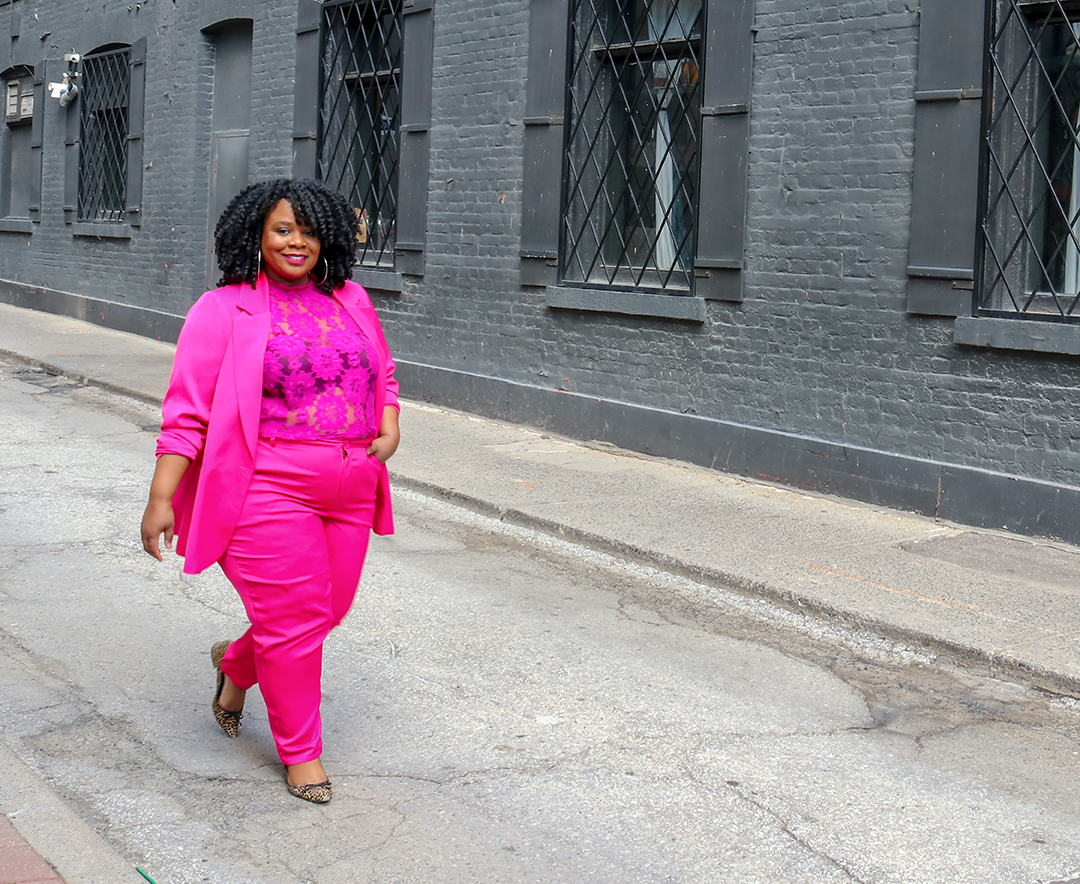 I reached for this hot pink suit that I've had for a while because as my very Jamaican Mother says, "There is really nothing new under the sun." I decided to go for colour on colour on colour with this monochromatic look. I paired this suit with a gorgeous lace top from Forever 21 Plus which features exaggerated sleeves which are so cool.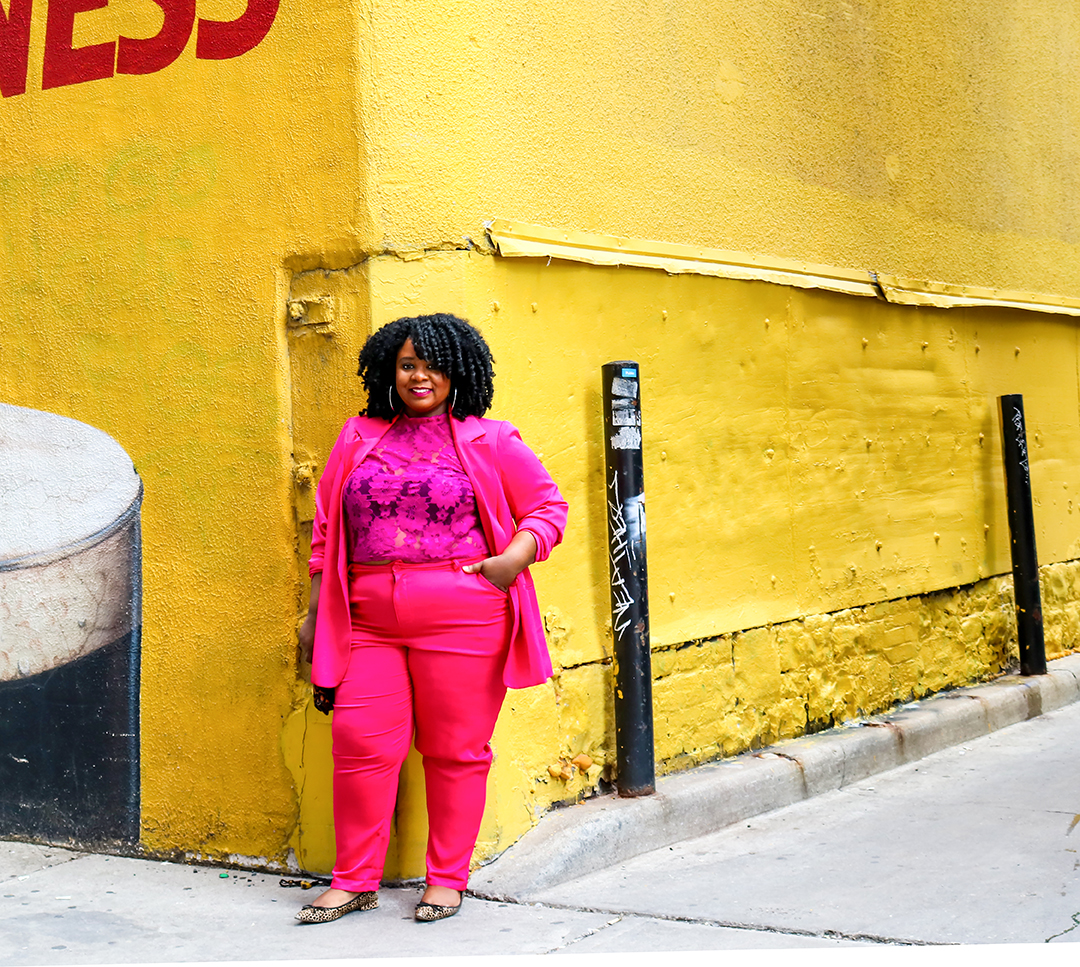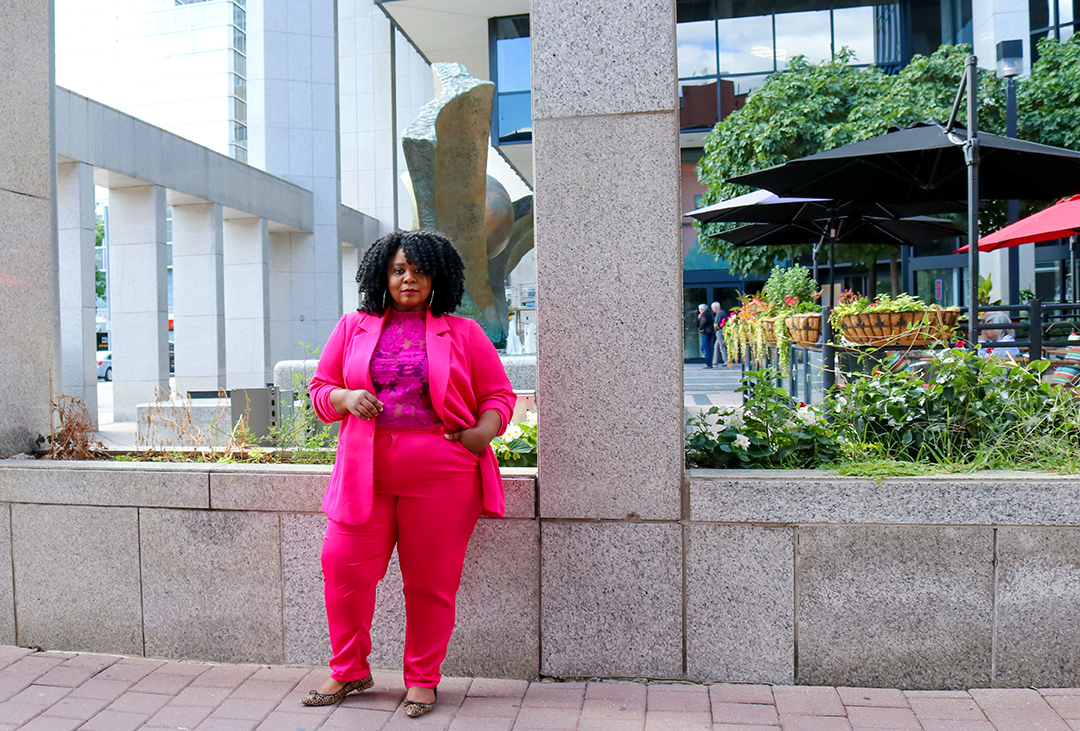 To add even more je n'est c'est quoi to this look is some leopard print in the form of these flats and clutch.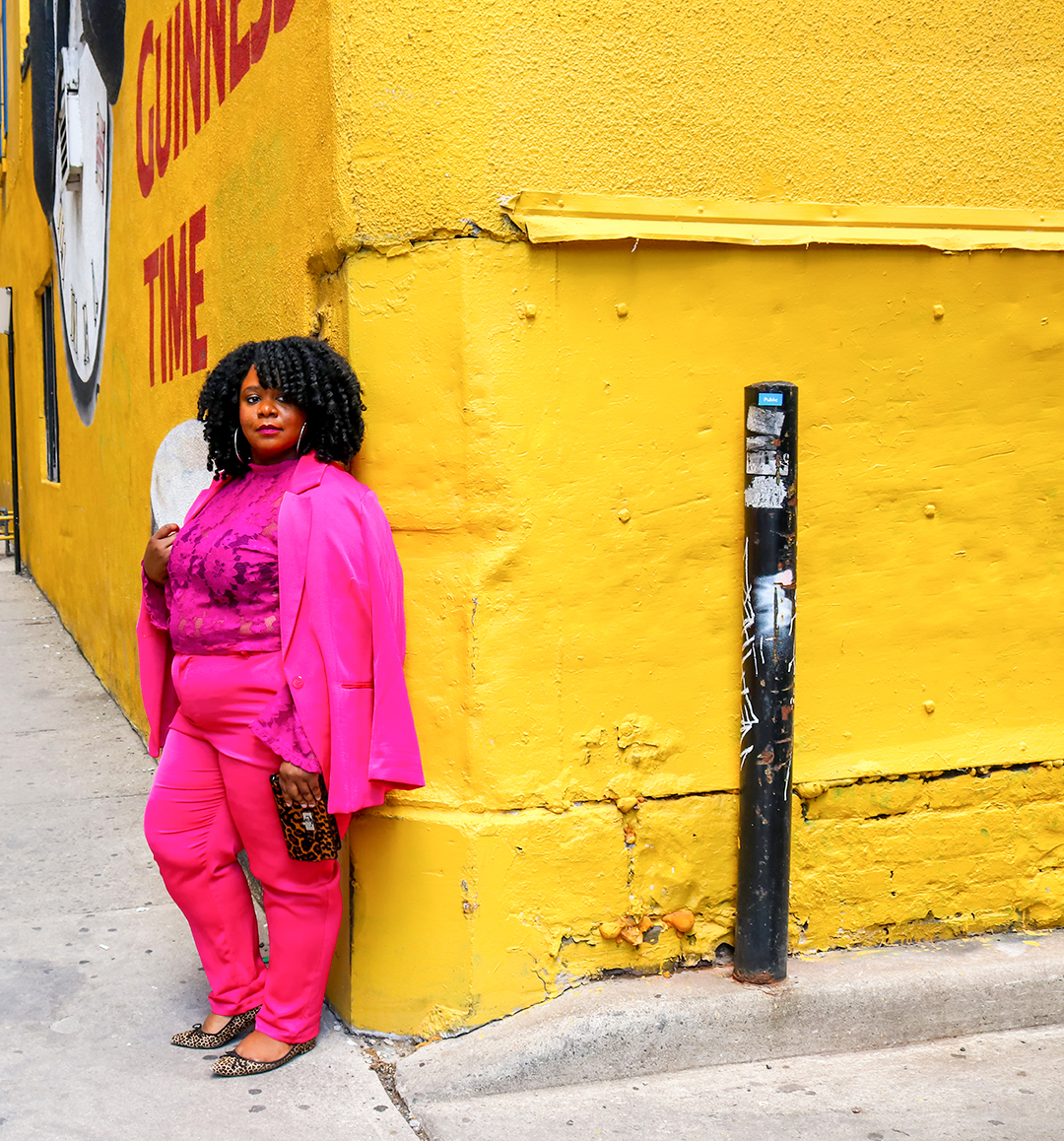 And that's the long and short of it!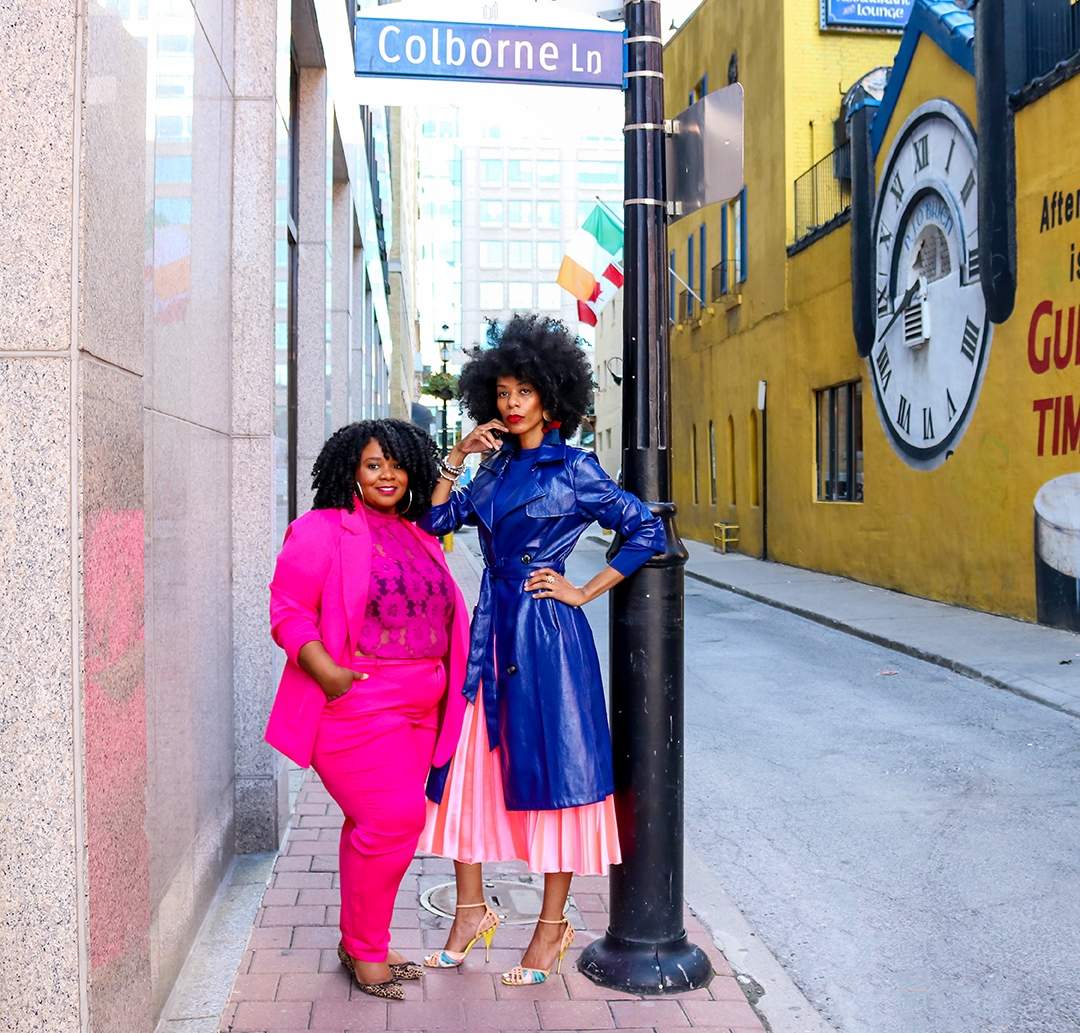 Gail & Leslie xoxo
Photography credit: Roseline Bonheur